From IBM to Microsoft to Facebook to Samsung to Pinterest to Spotify to Salesforce and the list goes on, they and about 150 other Fortune 500 companies are currently members of the WeWork community, that goes to show how reliable and professional WeWork is.
What is WeWork?
WeWork is a coworking space founded in NewYork in 2010. The company provides co-working spaces for just about anyone who needs it, whether freelancers, or entrepreneurs, or small business owners, or startup companies, or large corporations. Just ask (for a space), and you shall be given.
Below are 5 of the most important reasons we think you should use WeWork.
1. THEY PAMPER YOU WITH AMENITIES
What's the difference between working from a coworking space and working from a coffeeshop? In both places, there's at least a chair and a table, maybe an internet connection and you get work done. You can even meet potential clients, customers, and business associates. But ever wondered what sets a coworking space apart?
It's the available amenities.
An ideal coworking space should be able to provide you with at least the basic amenities. What are they? Simply put, they are anything and everything that makes life easier for you at your job. Think about how difficult your work will be without high-speed internet.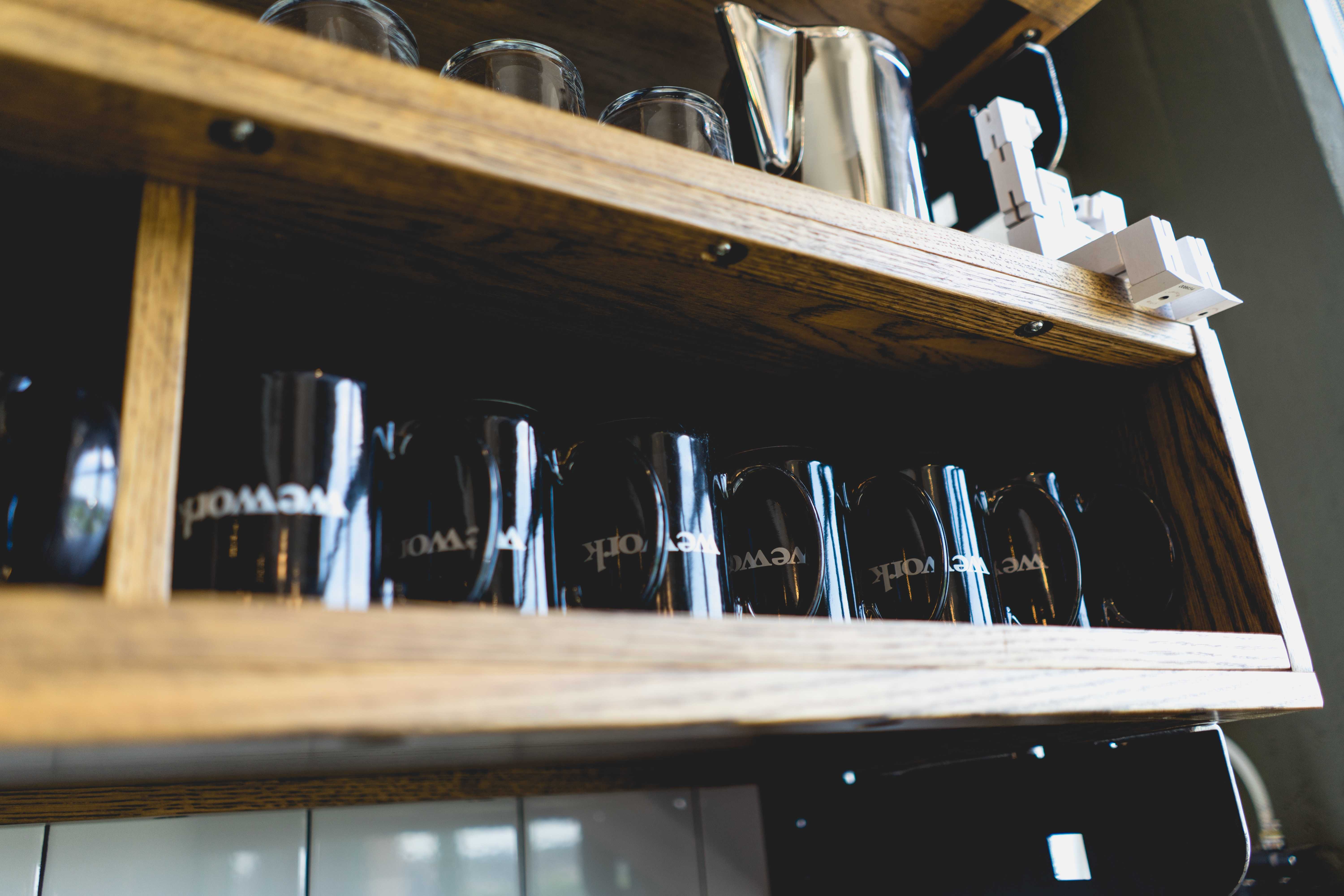 WeWork has amenities like:
Business-class printing

High-speed Wi-Fi

Conference rooms

Phone booths

Kitchenettes

Daily cleaning

Front-desk and guest reception

Mail and package handling
With all of these and more done for you, you're able to focus on what actually matters the most – your work.
2. THEY OFFER LOW PRICES AND ARE VERY FLEXIBLE
As a freelancer, a small business owner or someone just in the early stages of growing their startup, one of the most important things to look for in a coworking space is one that gives you the best bang for your buck, in other words, one that provides you with all the basic amenities without forcing you to break the bank.  
Among its competitors, WeWork is the go-to coworking space when it comes to low pricing and high flexibility.
If you're the type that is social, engaging, interactive, and always motivated to get involved in a project or share creative ideas with people, then a shared workspace that starts at $190/month might be a perfect solution for you.
According to WeWork's site this package comes with a "flexible hot desk in an open space or a permanent dedicated desk in a shared office. And you'll get access to premium amenities with a guaranteed spot to plug in and get to work."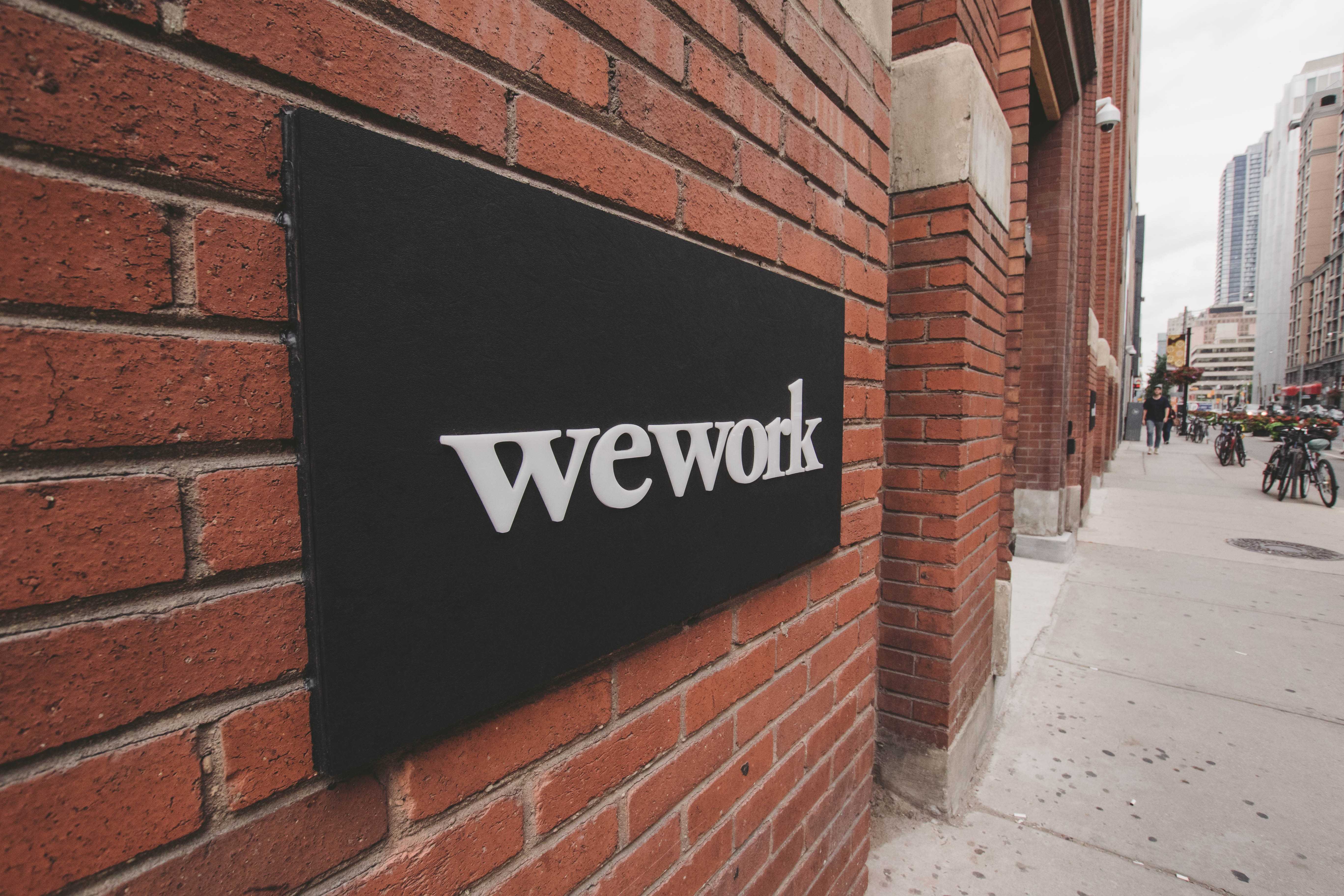 If you need some "alone time" or your team needs some privacy for $450/month you can get a private office that's "enclosed, move-in ready, with desks, chairs, and filing cabinets, and has lockable offices that can accommodate teams of any size."
And in terms of flexibility? They've got you covered:
Want to adjust the temperature in the office? Just ask.

Want to bring in a pet? Just ask.

You're a person living with a disability and want to bring in your service dog? Just ask.

Need something changed about the coffee? Just ask.

Indoor or outdoor sport? Just ask.
Yes, they are that flexible so all you need to do is ask.
3. THEY PUT TECHNOLOGY TO USE FOR YOU
The role of technology in a business can't be overemphasized, when used correctly it helps to increase the efficiency and capacity of a business and when used incorrectly it can harm the business.

We work leverages tech in a way that supports your business, and improves your and your workers capacity and efficiency.  
As a CBinsights report puts it: Technology helps WeWork connect to the activity that occurs on the ground level of its business.
Citing the following examples:
Environmental sensors:

this helps to track interior temperature, humidity, barometric pressure, air quality, and ambient light levels.

Wall-mounted beacons

in common spaces that can triangulate the position of WeWork members.

Overhead sensors

that use an innovative type of computer vision to observe member occupancy in rooms.

WeWork app

for members, which helps users book conference rooms and network.
WeWork is taking advantage of technology to provide you a safe, habitable and conducive work environment.
4. THEY ARE EXTREMELY RECEPTIVE TO FEEDBACK
Feedback is essential in any company's growth plan. When an individual receives feedback it helps them improve their performance, especially when they take it in good spirit.
Because good feedback shows them where they are falling short and as such, they are able to right their wrongs. The same happens to businesses and service providers too.
What happens feedback-wise at WeWork is: at the end of any session, they give members a chance to rate their experiences in the spaces.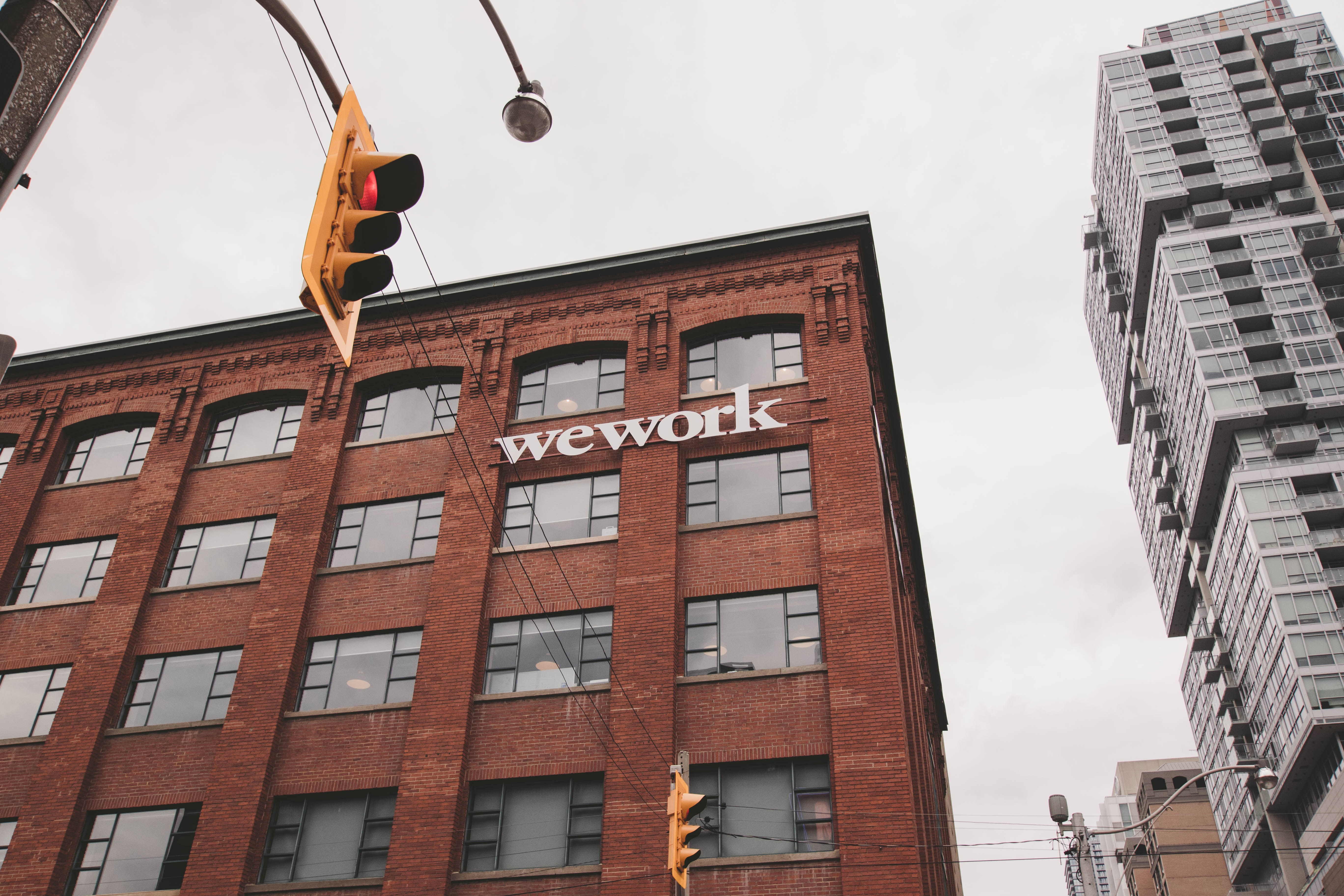 Take a conference room for instance, when a room is rated low after use by members, the design team visits the room, looks at what might have caused the bad rating, what went wrong and once they identify the problem they start to build a solution for it.
And by the same token, if a room is rated high, the designers look at what's working there and try to replicate it in other spaces scattered all over the world.
So when using WeWork you can rest assured that you're under the care of a company that takes feedback without bitterness and are always working to provide you the best service you can get.
5. THEY ARE EVERYWHERE YOU GO
Some coworking spaces are only limited to a few cities in one country or at best a few cities in a handful of countries, such that when you travel to other parts of the world you don't even notice their presence at all much less being able to walk in to use their service if you have an ongoing subscription.
WeWork is a company that isn't even up to 10 years old, yet they have grown in leaps and bounds, so much so, that you'd think they've been around for 30 years or more.  As of today, WeWork boasts of 678 Workspaces which are either Open or Coming Soon scattered across 119 Cities and 37 countries ranging from Atlanta in the US to Warsaw in Poland to Xi'an in China.
No matter what country you move to, there is a pretty high chance that WeWork moves there with you and you can simply transfer and pick up where you left off.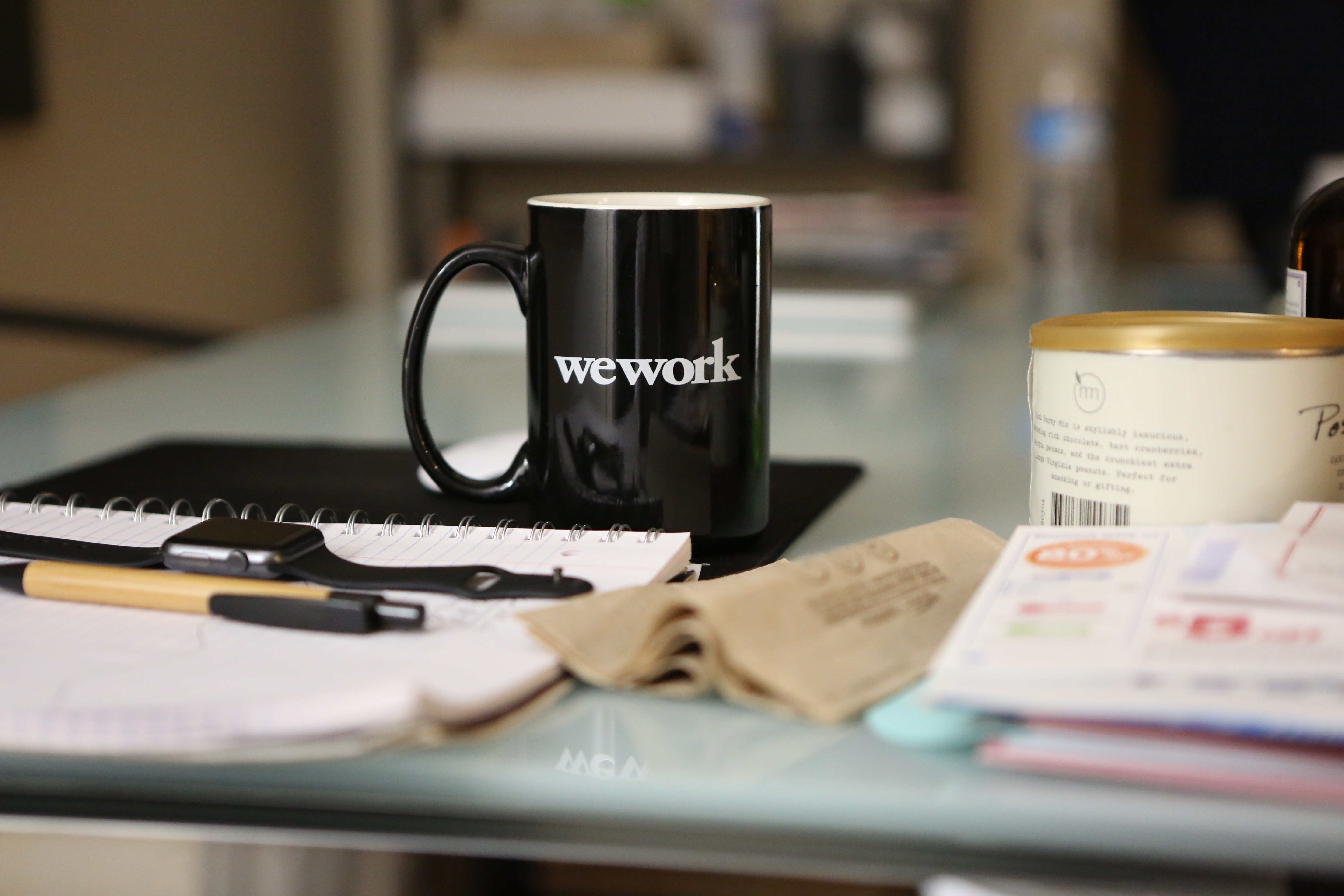 By the way, you can also pair up noise cancelling apps for the times when the meeting rooms are booked and you need to make an urgent conference call in silence. Krisp will come handy and remove all the noise surrounding you, and you will also be able to remove the noise from other call participants as well.
CONCLUSION
Whether you are an up-and-coming entrepreneur or an established big name, conducting your business from a coworking space is one of the smartest things you can do.
You won't have to go through the hassle of buying furniture and paying an interior designer to set up the office, you won't have to worry about paying for utilities or paying a technician to come and fix a broken AC or a plumber to fix a clogged sink.
You and your employees are able to focus on what's of utmost importance — moving your business forward.
It's a win-win if you ask me.