Downloading Zoom for Mac is quick and easy. Zoom is a great telecommunications platform – one of the leading enterprises in video communication. It can be used to conduct remote meetings through audio and video conferencing, webinars and all that with an easy invitation system which will help engage others without much effort. If you don't know how to download Zoom for Mac and set it up for use – we're right here to help. Let's get started:
1. Download Zoom for Mac
If you got a Zoom invitation that looks like this https://zoom.us/j/212911269, click on it and you will encounter a pop-up box in front of you. It will ask you to download Zoom for Mac application and run it.
Click on the download & run Zoom link as shown in the image below and click OK once you encounter the third party pop-up.
2. Install Zoom
Since the application is not from the App Store, your Mac settings won't let you install it without changing the system preferences. You can change them by accessing the Security & Privacy window in the System Preferences. Click on Open Anyway in the general section to allow the installation for Zoom.

 

A new pop-up will show up warning you about Zoom not being from the App store. Click Open.


The last pop-up will indicate that the package will run a program to determine if the software can be installed on your Mac. Click on Continue and wait for Zoom to install.

After it's done, you can register and log in using your Facebook or Google account.
3. First Zoom Call
Welcome to Zoom! You will be able to create an account and complete your registration.  Fill in your first and last name and click on
Create Account
.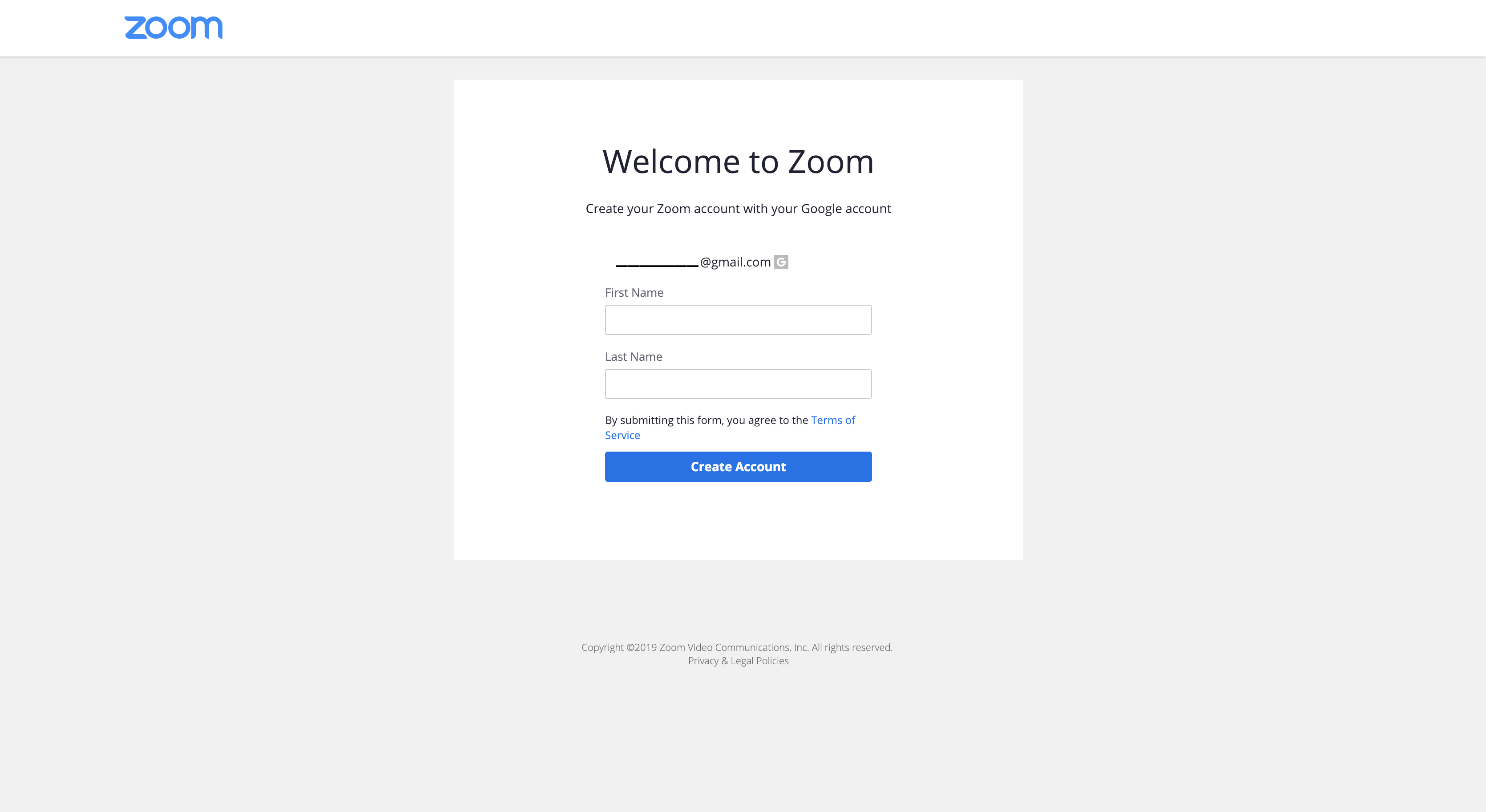 Moving on, if you click on
New Meeting
, you will be able to make your first call either with or without video. You can also choose if you want to conduct the meeting through
your personal meeting ID.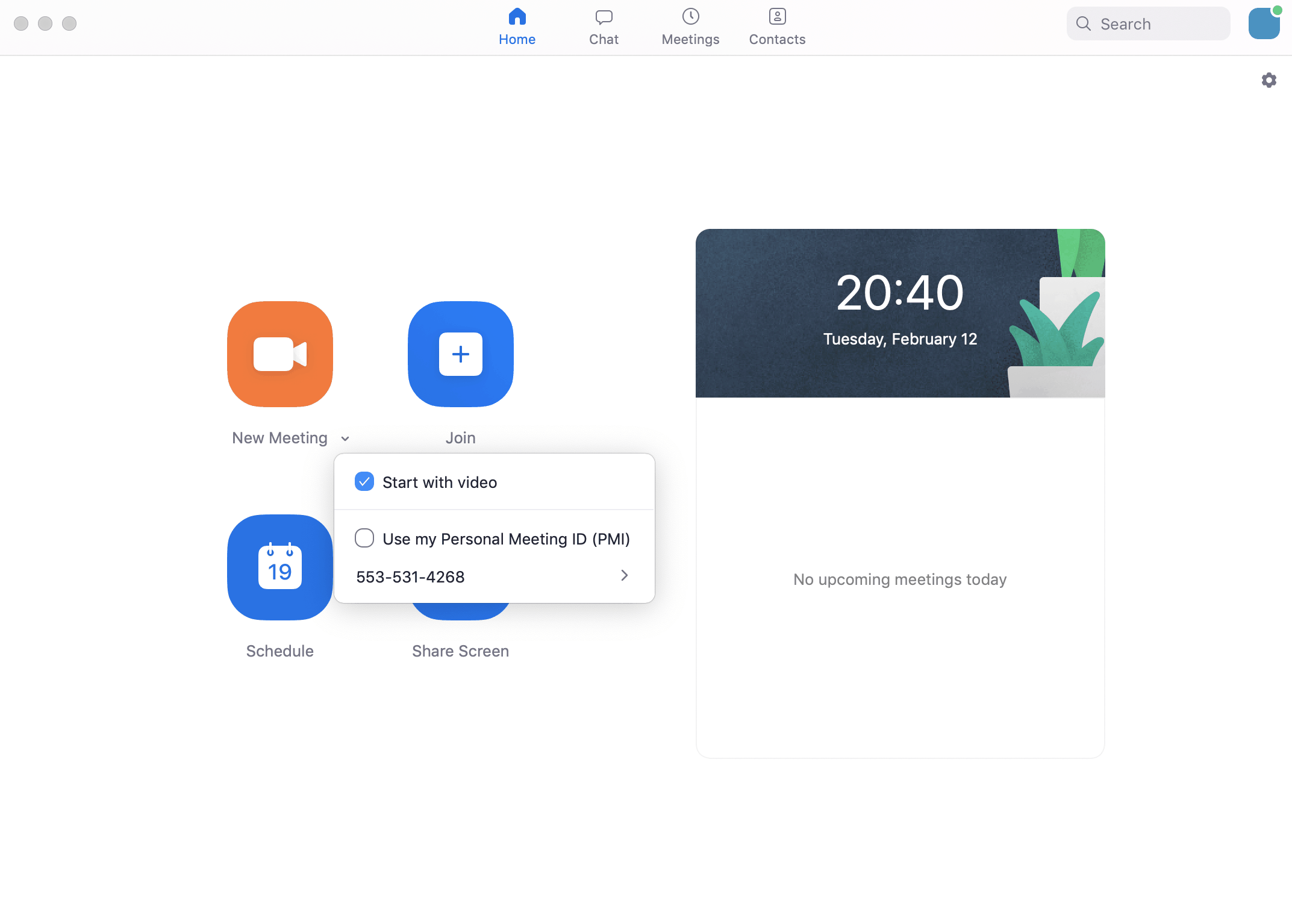 Afterwards, pick a meeting topic, choose the Host name and invite the participants through the Invitation URL. You can also learn
all the features
that Zoom meetings provide, such as screen recording, screen sharing, whiteboard, chat and other options which will let you manage the call participants as a call host.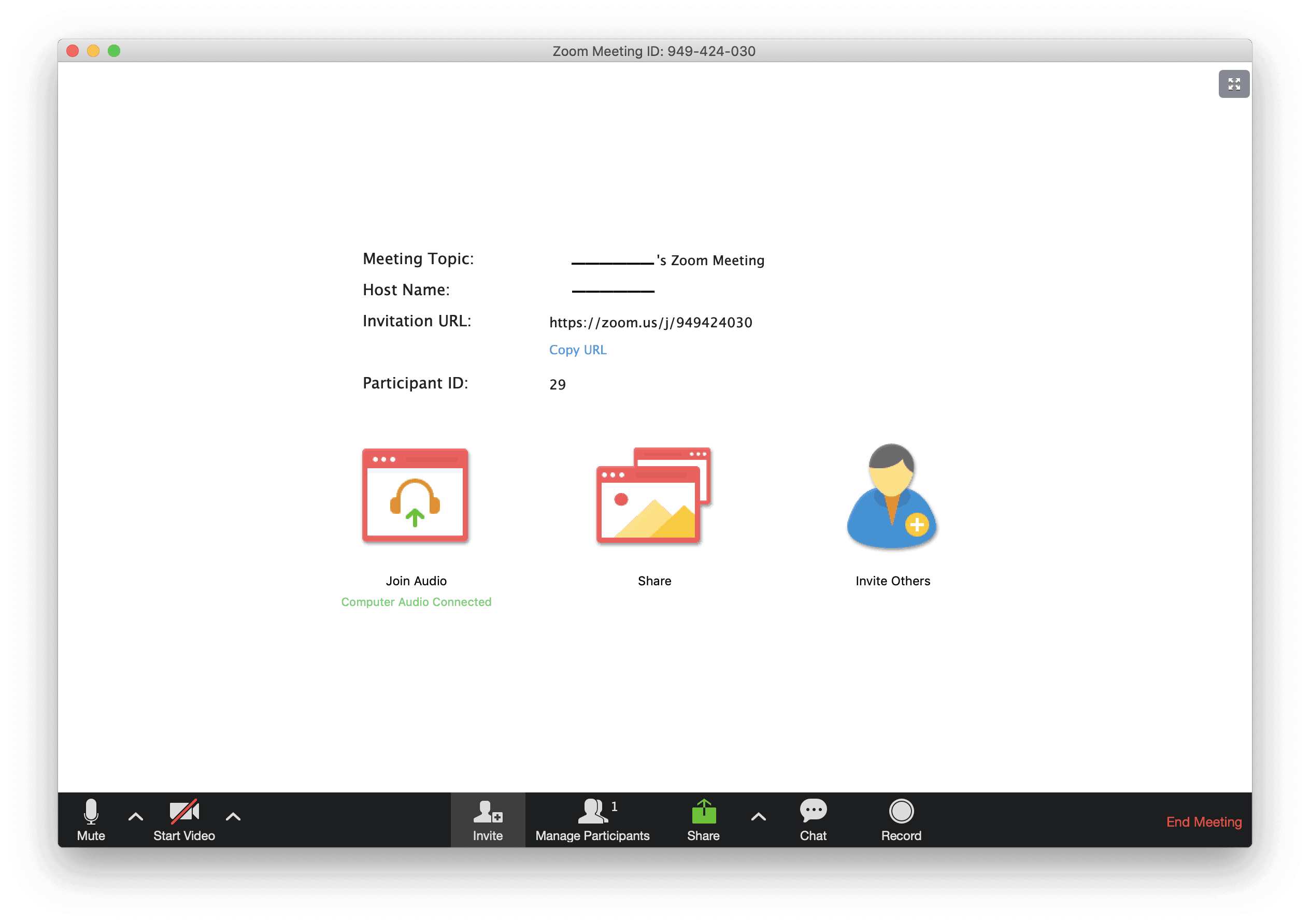 You can also pair Zoom with
Krisp
, which is a noise blocker app that removes background noise as you are in a call with others. It not only removes the noise on your side, but on all the other participants' side as well. You will be able to benefit from the remote meeting and stay productive in a noiseless environment at anytime without much effort.
https://www.youtube.com/watch?v=rWhcjvvZAl0
That's it, you now have Zoom for Mac and you can use it to its fullest extent! Happy conferencing!