Ever heard people throw around noise science terms like Acoustics and Cocktail Party Effect during discussions and you wrinkle your nose in confusion because you haven't a clue about what's being said?
This blog post will open your eyes to some of the commonest noise terms and their meanings.
50  COMMONLY USED SCIENTIFIC TERMS YOU MUST KNOW ABOUT NOISE
1. ABSORPTION 
This is the ability of sound waves to get soaked up by a surface, it's the opposite of reflection and it usually gives off heat.
2. ABSORPTION COEFFICIENT
The portion of incoming sound energy that is absorbed by any surface. It has a value between 0 and 1 and varies with the frequency and angle at which the sound strikes the surface.
3. ACOUSTICS
This noise science term refers to the scientific study of sounds. How it's produced, how it's transmitted and the effects it has.
4. ACOUSTICAL
A material or surface that has the ability to absorb or reflect sound is an acoustical material.
5. ACOUSTICAL ANALYSIS
A study that reveals how much acoustical absorption is required in a room to reduce the level of noise and reverberation, it can also mean an analysis of an already soundproofed room.
6. ACOUSTICAL TILE 
A porous building material, usually constructed from a wide variety of materials viz; silk metal fiberglass or pressed board, which when attached to ceilings helps to absorb sound and reduce noise.
7. AIRBORNE SOUND
This noise science term is most common in building acoustics, it is a sound that is propagated through the air or the atmosphere and when they hit a surface (especially of a building) they cause it to vibrate. 
8. ACOUSTICAL CONSULTANT
An expert who helps with acoustical analysis and effective noise control, and provides advice on the same.
9. ACOUSTIC FEEDBACK 
This noise science term occurs when the sound coming from the speaker gets picked up by the microphone which then transmits it to the speaker and then back to the microphone and back to the speaker again and the cycle continues until someone reduces the volume. It is also called audio feedback.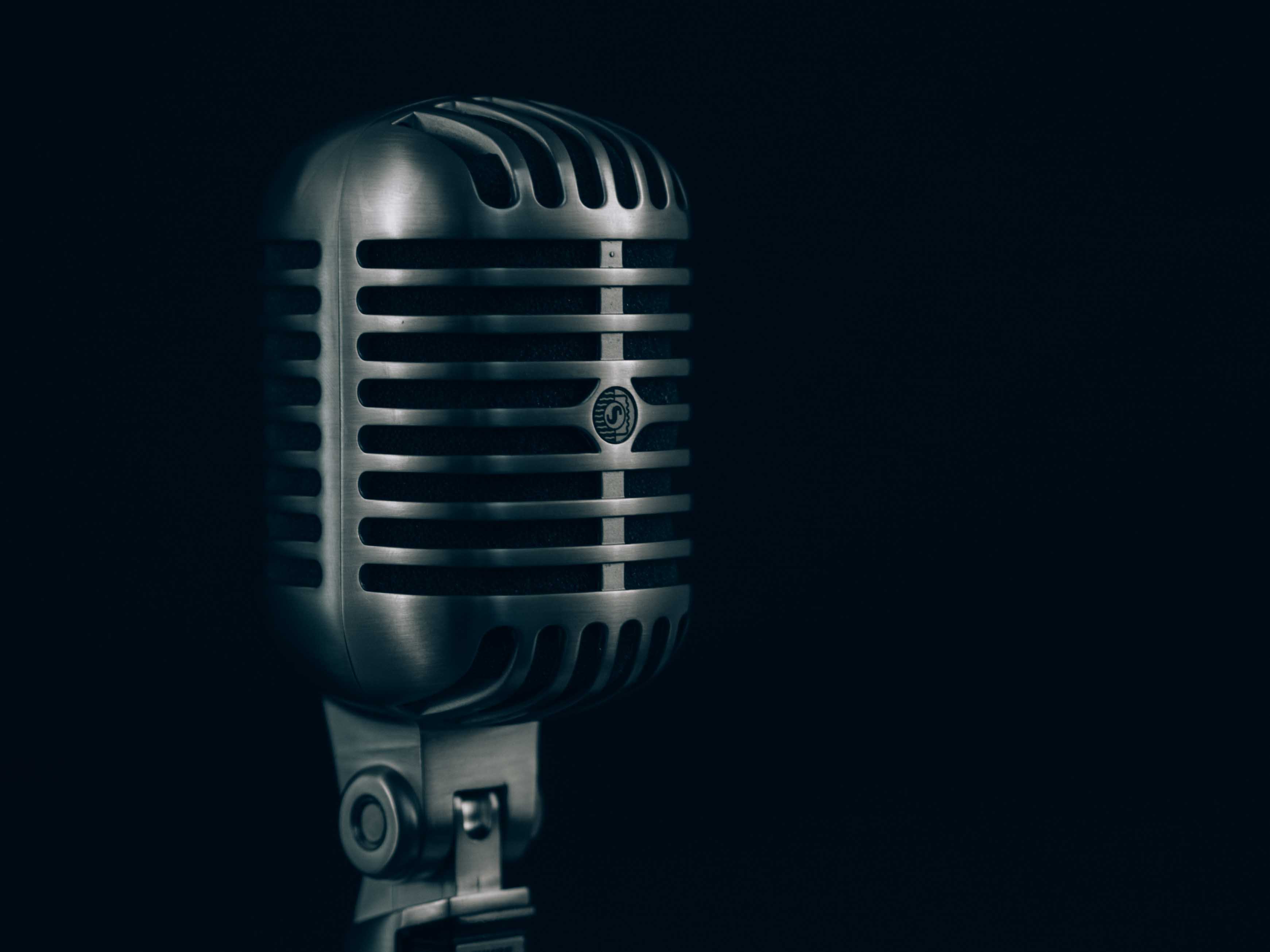 10. AMBIENT NOISE
Background noise or sometimes referred to as white noise, it's the continuous din from an aggregate of sounds from many sources (both near and far) in an environment.
11. ACOUSTIC POWER OUTPUT
The total sound energy or the total amount of sound produced by an apparatus that generates sound. It is usually measured in Watts.
12. AMPERES, AMPERAGE 
This is the unit in which electrical current is measured.
13. AMPLIFIER 
This is an electronic device that helps to increase the amplitude of a sound wave or signal.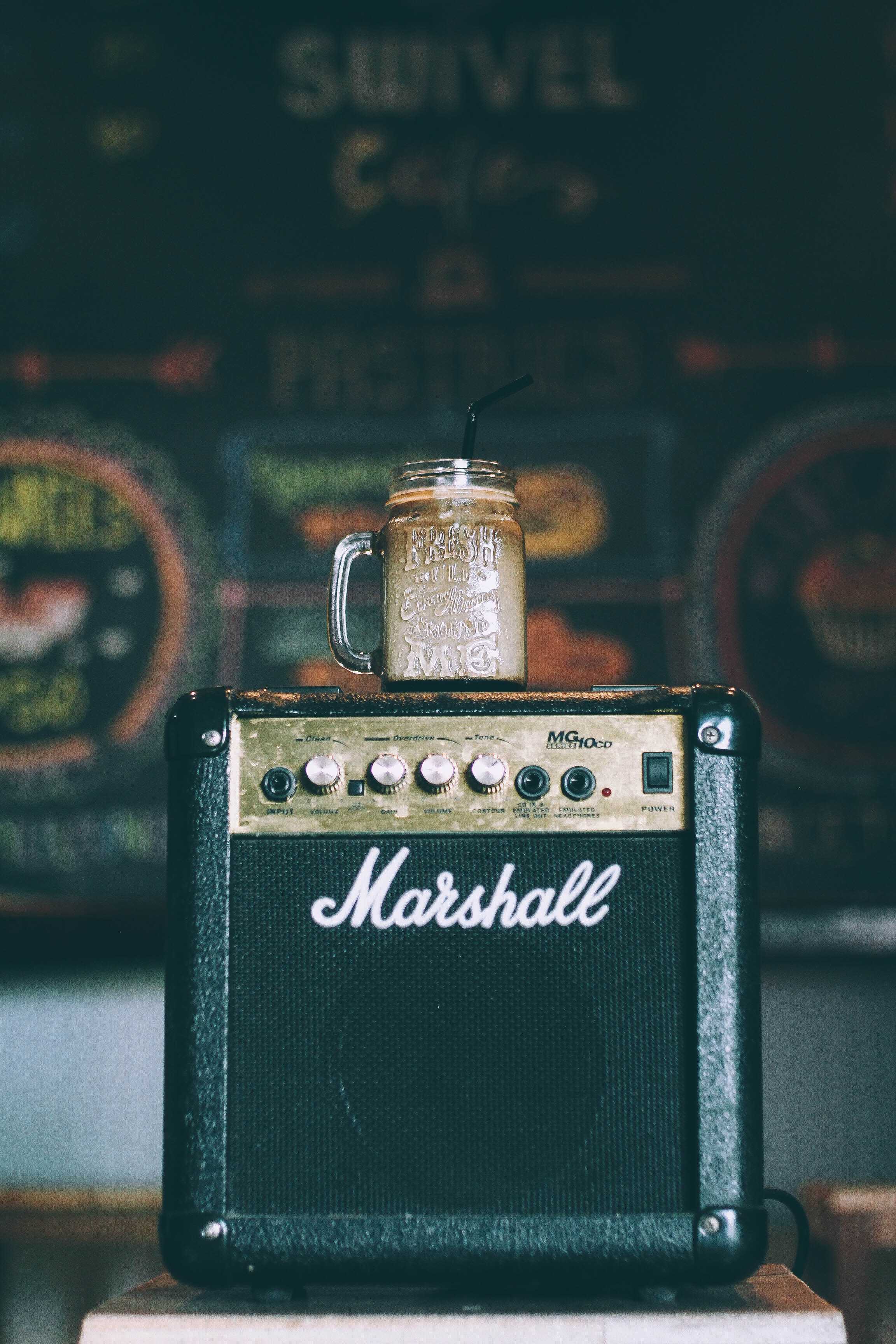 14. AMPLITUDE 
The loudness or volume of a sound is determined by its amplitude. The more severe or energetic the vibration that causes the sound, the higher the amplitude. This corresponds to the displacement on the y-axis of a vibration-time graph
15. ANECHOIC 
Literally means no echo (no reflected sound). Or without an echo.
16. ANECHOIC CHAMBER
A room designed to prevent the reflection of sound. It's built with materials that reflect no sound whatsoever and absorb all or almost all sounds. These rooms are usually ultra silent.
17. ATTENUATE 
This is the process of reducing the sound level in any sound-producing device.
18. AUDIBLE 
This is the ability of a sound to be heard by humans (It falls within audio range).
19. AUDIO FREQUENCY 
This the frequency range within which human beings can hear sound, it is usually between 20 Hz and 20,000 Hz.
20. BARRIER
What does a barrier do? It blocks or prevents movement or access. In the same vein, a barrier, in this case, is any material that can be used to block the propagation of sound waves. 
21. BYTE
A unit for storing data in digital systems. 1 byte is equivalent to 8 bits.
22. BRIGHT
This is a listening term that usually refers to excessive upper-frequency energy.
23. BOOMINESS 
This is a listening term that usually refers to too much low frequency (bass) energy.
24. BINAURAL 
Hearing that involves listening with two ears.
25. BANDWIDTH
This refers to a range of frequencies within a given band. It is usually described as ranging from 20 to 20,000Hz plus or minus 3 dB.
26. BASS 
The lower end of the frequency range, i.e the lowest pitch that can be perceived by humans it's somewhere in the neighborhoods of 20 Hz to about 300 Hz.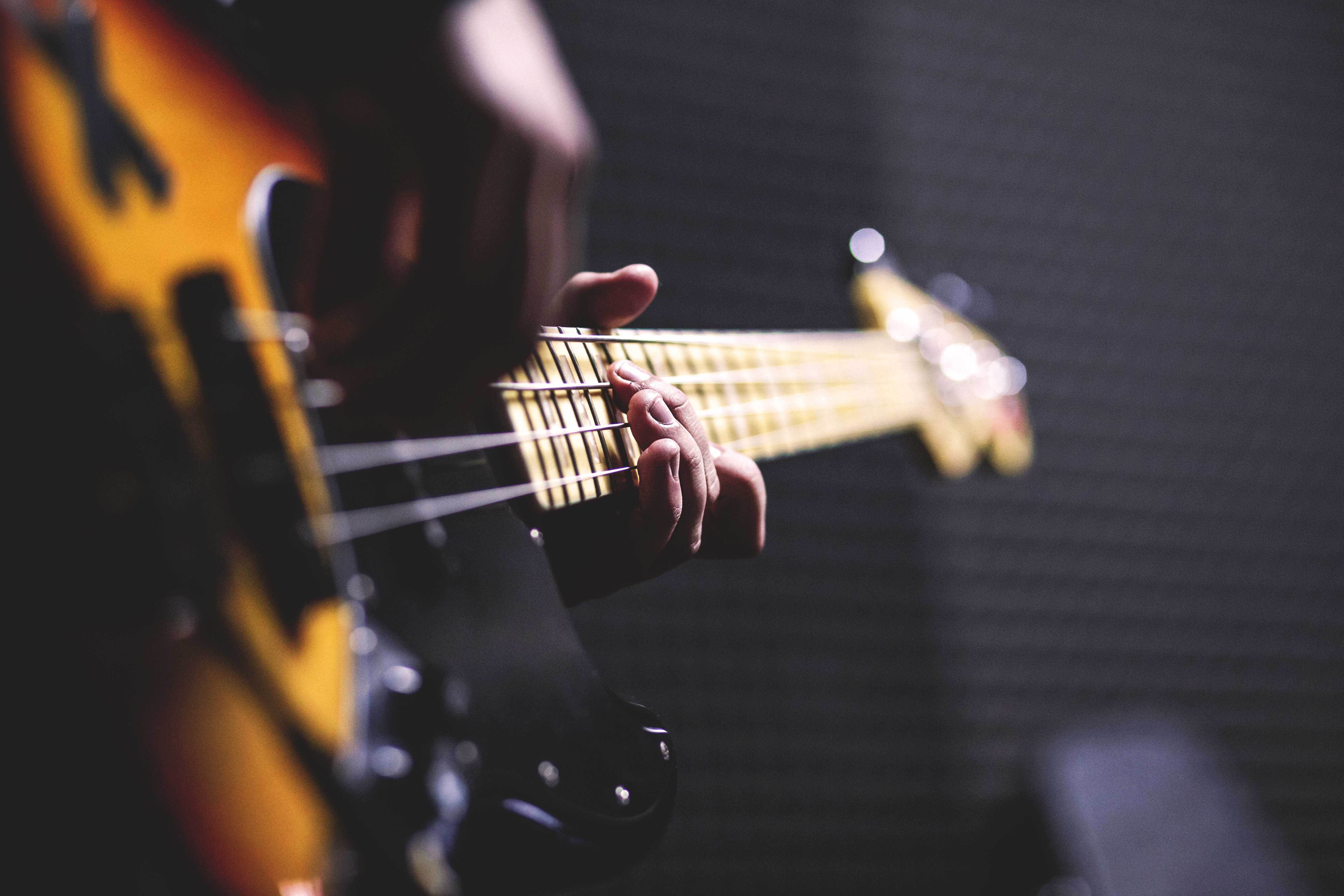 27. BAFFLE 
A device used to slow down/reduce the propagation of sound waves.
28. BASS SOUNDS 
The lowest pitch that resonates physically and can be felt by a human.
29.
BASILAR MEMBRANE
It's a membrane in the ear that serves as the base for sensory cells of hearing, and that's how it got the name "basilar"
30. BEATS 
These noise science term refers to the alternating soft and loud sounds that we hear when two sound waves similar in kind but different in frequencies are superimposed (allowed to interfere with one another).
31. COMPRESSOR
A device that helps to reduce (compress) the dynamic range of a signal.
32. CONDUCTOR 
A material that allows the passage of electricity through it. 
33. COCKTAIL PARTY EFFECT
This noise science term refers to the ability of the brain to focus one's hearing on one sound source to the exclusion of others. That's why in a noisy room, you can focus on a particular conversation to the exclusion of others.
Unfortunately, electronic devices can't do that, and that's why Krisp was made, to help devices do just that.
34. CONE 
Also called the loudspeaker diaphragm, it's made into a cone shape from flexible materials like paper or plastic. It helps generate and amplify sound waves in loudspeakers.
35. DECIBELS (dB)
The unit for measuring sound pressure and loudness.
36. DIRECT CURRENT (DC)
A type of electrical current that only flows in one direction.
37. ECHO
The exact repetition of a sound heard shortly after the original sound. It is caused by the reflection of sound waves.
38. FREQUENCY
The number of times a sound wave oscillates per second
39. HEARING
The process of receiving, perceiving and decoding sound.
40. HERTZ
The unit of measuring frequency, which is equivalent to 1 cycle per second.
41. HEARING IMPAIRMENT 
Some measure of hearing loss, it might be temporary or permanent.
42. IMPULSE 
This is a very brief, transitory, acoustical(noise) signal.
43. IMPACT NOISE 
This is a noise heard when vibrations are transmitted through the structure of a building. 
44. INTENSITY 
This is the amount of energy carried by sound per unit area in a direction perpendicular to that area, its unit of measurement is watts per square centimeter.
45. LONGITUDINAL WAVE 
This is a type of wave that comprises sound waves. They are a type of wave whose vibrations are in the direction of propagation of sound.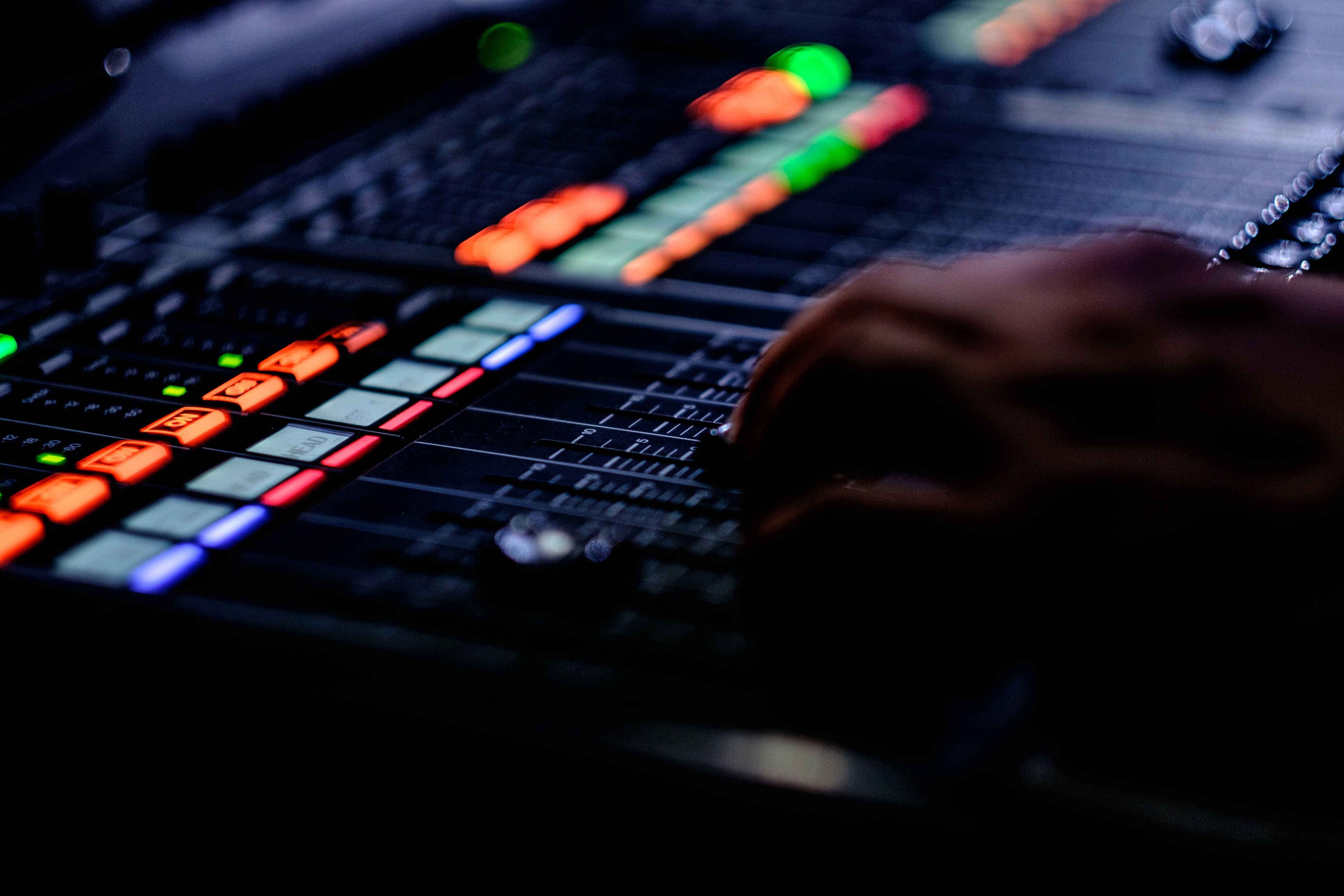 46. PINK NOISE 
This is a type of noise whose energy content is inversely proportional to frequency, the sound of light or medium rainfall is an example of pink noise.
47. PITCH 
Pitch is how human beings perceive frequency. As a rule of thumb, the higher the frequency, the higher the pitch.
48. REFLECTION
When sound waves are directed toward a surface they strike it and bounce off that surface. The act of bouncing of a sound wave off a surface is called reflection.  
49. REVERBERATION 
This refers to the persistence of sound waves in an enclosed area especially after the source that produced the sound has been removed
50. Krisp
This is one of the relatively newest noise terms. It refers to a noise cancelling app that removes background noise during calls bidirectionally. This essentially means that you can krisp both incoming and outgoing noise on both ends of any calls you take.
[demo-new]
Read next: Glossary: 28 Headphone Terms You Need to Know