What are On-Ear Noise Cancelling headphones? 
Generally speaking, on-ear noise cancelling headphones as the name implies, are those headphones that sit or rest on your outer ear, it has no business going into your ear canal, its design makes it best suited for outer ear use.
It is easily confused with over-ear headphones but one distinguishing feature is that on-ear headphones have smaller earcups whose doughnuts are about the size of your ears thus they rest directly on your ears, while over-ear headphones have ear cups whose doughnuts are larger than your ears and as such they go around your ear and rest on your skull.
"Well, my ear is kinda big," you say "Do these distinctions also apply to me?" Of course, there are exceptions here and there, someone's ears might be so small that the typical on-ear headphone would qualify as over-ear for them. Or so big that the typical over-ear headphone would pass as on-ear for them. 
But these are exceptions, not the norms.
On-ear headphones are usually made up of two earcups of equal size, weight, and shape, the earcups are made from lightweight materials so that the overall weight of the headphone doesn't inconvenience the user.
In the design of the ear cups, care is taken to make sure that they are cushioned with soft and comfortable materials that do not irritate the ear, the headband that connects the two earcups are also made from materials that are not only light and comfortable but also strong and durable.
They can be wired (having a wire with which to connect to an audio player) or wireless (connecting to audio players via any of the wireless means).
Here are 7 of the best on-ear noise cancelling headphones:
1. PHILIPS FIDELIO NC1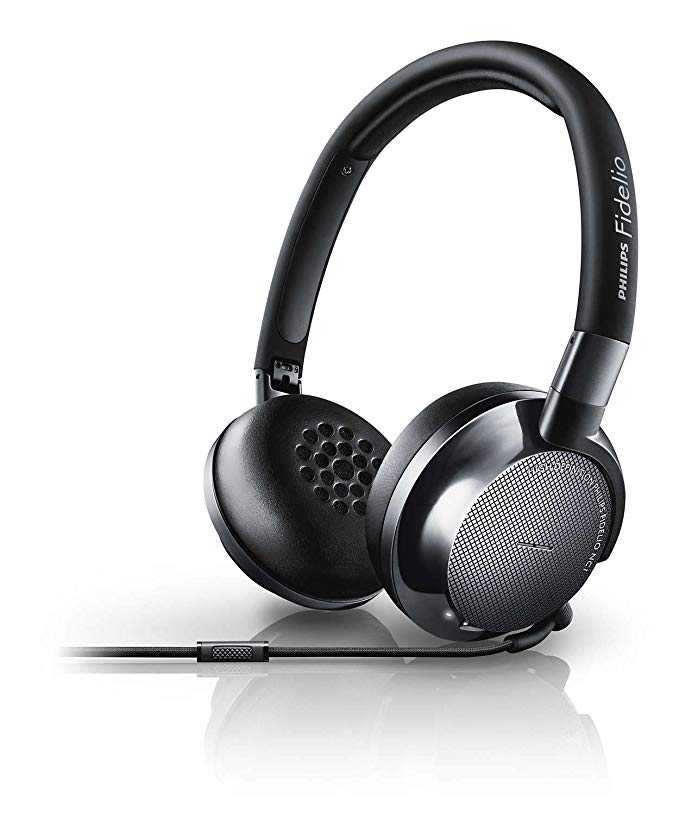 The Philips Fidelio although a bit pricey, provides excellent audio reproduction, it's light weight and durable, it sports a single-button remote and microphone for making calls and its quite portable in case you like travelling light. It also comes with a hard storage case and a strong zipper.
When fully charged you can get up to 30 hours of noise cancellation from this headphone. Making it the perfect partner for a weekend getaway.
2. JBL LIVE 650BTNC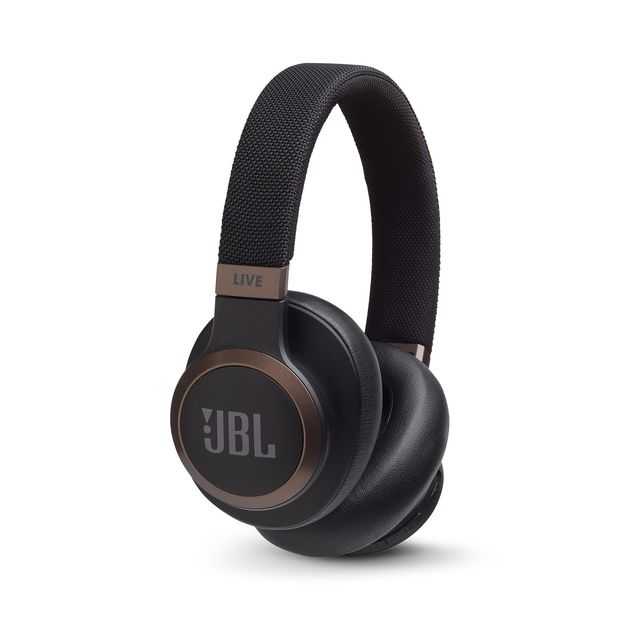 If you want an excellent noise cancelling headphone but are on a low budget, then you might want to take a look at the JBL Live 650BTNC. 
Performance-wise it provides excellent active noise cancellation, its earcups also form a pretty tight seal making it easy to isolate external noise. This makes it a suitable travel partner when you're going on long commutes or travelling overseas, speaking of commutes, the headphones fold up thus taking less space.
With a fully charged battery, you'll enjoy up to 20 hours non stop audio in the ANC and wireless mode but if you decide to use a wire while still in the active noise cancellation mode you can enjoy up to 30 hours with a single charge.
3. MARSHALL MID ANC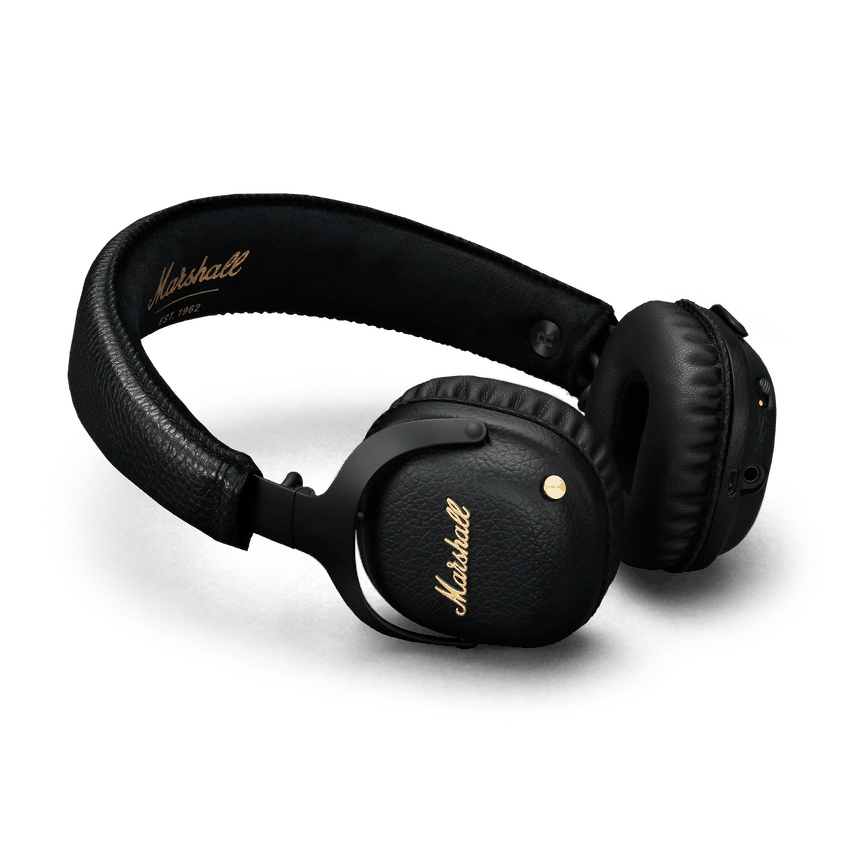 If you are one of those who prefer that your headphones fit your ears perfectly then this is for you. The Marshall MID ANC provides excellent active noise cancellation without causing your audio to sound muffled or weird.
We can't say the same about their passive noise cancellation though, so don't expect too much in that department. Aside from that, they are one of the best in the market today.
Both their headband and ear cups have soft cloudy cushions that prevent the headphones from irritating you when you wear it for an extended period of time.
They have a sturdy build and are quite strong and durable, their earcups can easily fold inwards making it easy for you to fit it into your small bag if you need to take a trip. Their controls buttons are as uncomplicated as can be. 
They also come with a good battery that can last up to 17 hours when fully charged, that's  17 hours of calls and every manner of audio entertainment you see fit.
4. AKG N60NC WIRELESS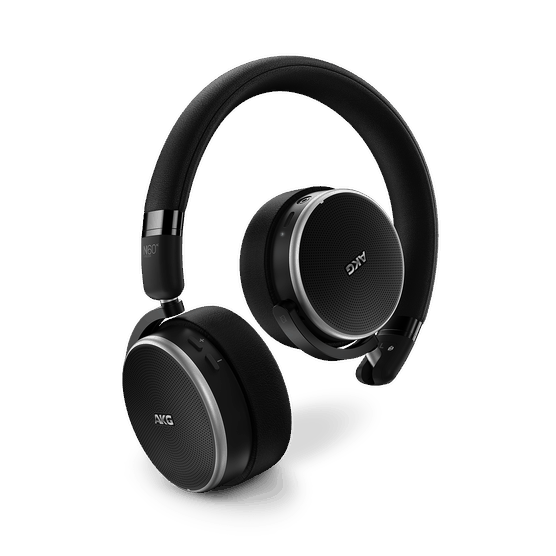 The AKG N60NC Wireless not only provides top of the line active noise cancellation, but it also provides an equally superb passive noise cancellation (by blocking out ambient noise from your surrounding) it does this by forming a good seal against your ears.
They have also improved the padding in the headband making it more comfortable, you no longer have to worry about it clamping down on your head, the earcups now have thicker and more comfortable padding too and all of these were done without making it any heavier.
They work with Bluetooth and with a full battery you are sure to enjoy about 13hours of non-stop high-quality audio entertainment  
 5. SAMSUNG LEVEL ON WIRELESS
This another excellent one from Samsung, with slightly bigger earcups than a lot of other on-ear models. In the market. The Samsung Level On Wireless prides itself with being able to offer above-average active noise cancellation, it's bigger earcups also allow it to offer pretty decent noise isolation.
And as with all Samsungs, this headphone can be paired with a Samsung phone, you don't own a Samsung? You are covered, there are companion level apps that allow Android and iPhones users to also pair.
Finally, with a full battery, you can enjoy your headphones for about 15 hours.  
6. BÖHM B-66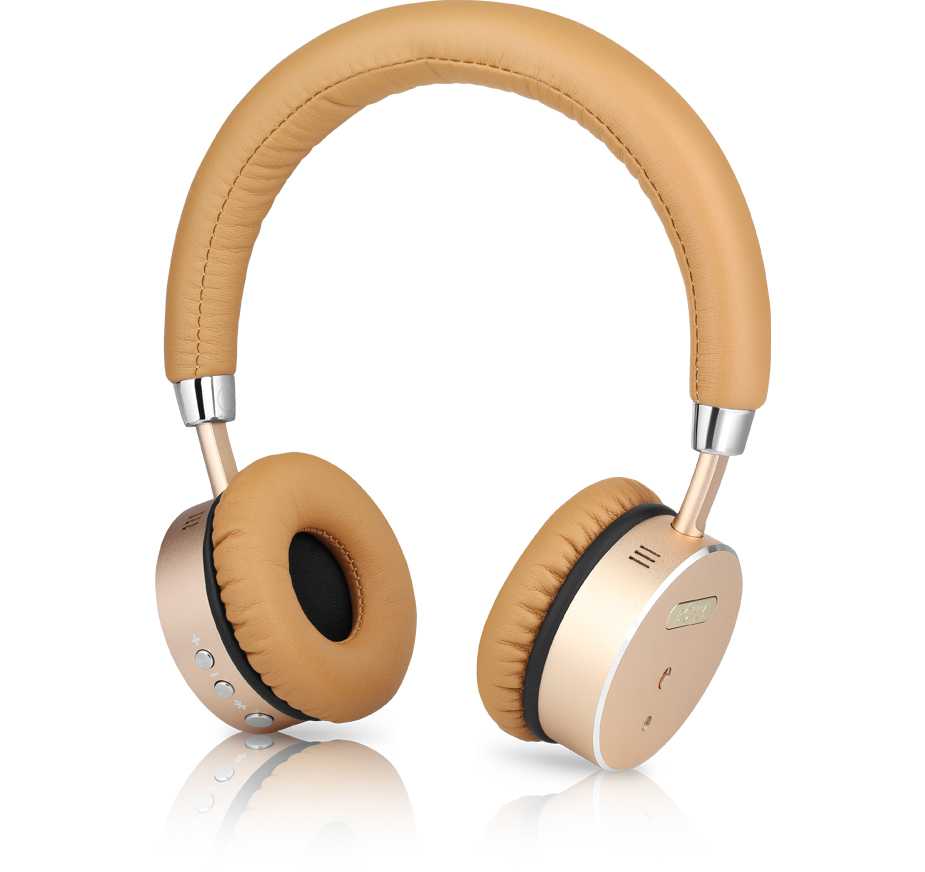 If you're on a strict budget, you should probably check out the Bohm B-66. It's relatively cheap, yet it provides great sounding audio complete with noise cancellation and Bluetooth wireless functionality.
It's lightweight and thus can be packed easily, it also comes with a hard zippered case to protect it from external damage.
7. BOSE SOUNDLINK ON-EAR
The Bose SoundLink on-ear provides pretty decent audio quality and noise cancellation, it's safe to say it's at par with some of the best sounding headphones in the pack. It also provides some degree of noise isolation. Its soft cushioned earcups make you want to keep wearing it all day, because they are so comfortable 
A fully charged battery on this one can last you up to 21 hours
OVER TO YOU
Yes, on-ear noise cancelling headphones are great but imagine the possibilities that you can attain when you combine a noise cancelling headphone with an app like Krisp, that uses AI technology to remove background noise from just about any environment. You can use it with any headphones and enjoy noiseless calls, streams and games!
So what are you waiting for?