What if I told you the perfect virtual team communication plan exists?
For small and medium teams that is. Lower numbers of employees and clear groups allow you to ask for individual feedback and even meet independent requirements. 
One team member can't attend your daily meetings? Record the call. Got a colleague who always loses their files? Set up a clear file storage solution.
At an enterprise level though, it's impossible to meet the needs of thousands of workers. Lack of engagement, irregular messaging, information silos, and email overload are just four of the factors that prevent employees from enjoying their remote work experience.
Matter of fact, at the start of the year, as many as 20% of remote employees said that poor communication was their #1 challenge. A shocking 60% of companies didn't even have a long-term strategy for their internal communication. Meanwhile, 74% of employees felt like they were missing out on company news.
This leaves your remote team members with no outlook of where the company is heading and inhibits their long-term work performance and productivity. Information and files get lost among all messaging channels, details are misinterpreted, and individuals get entirely left out of conversations and company updates.
To prevent all this chaos, we've prepared a step-by-step guide to improve your virtual team communication plan and ensure it's a good fit for everyone in your team.
Stop focusing on technology by creating a communication strategy around your people instead
The first mistake companies made when switching to an all-remote communication strategy was worrying about their tools first. 
What apps should we use? Is Zoom a good enough option? 
These are all incorrect questions as they don't focus on their actual users. You can have the best tools in the industry if your team's real needs are not met. 
Instead, find out your employees' true demands and struggles by maintaining an open remote team relation based on trust and frankness. 
How would they like to communicate from now on? What are their biggest fears? Will using a single tool help them talk to each other, hold video calls, and keep their documents in order?
To get these insights, you can run a simple poll, send a mandatory survey, or just keep things public via a Slack channel where anyone can drop by with feedback. 
Nevertheless, people are likely to struggle with new additions to your virtual team communication strategy or tech stack for months because they're still getting used to a new thing. Opt for surveys or a rating system to collect gradual feedback even as you're testing a tactic or tool.
Questions to ask related to internal and external virtual team communication include:
How would you like to get information on the company?

Is there anything you'd change regarding how you currently communicate with our clients?

Does your manager offer appropriate assistance to help you handle your work?

How would you like to share your feedback in the future?

Would you prefer to keep your feedback anonymous?

What is the best thing about communications within our company/your team?

For which topics do you think it is necessary that you receive regular communications about?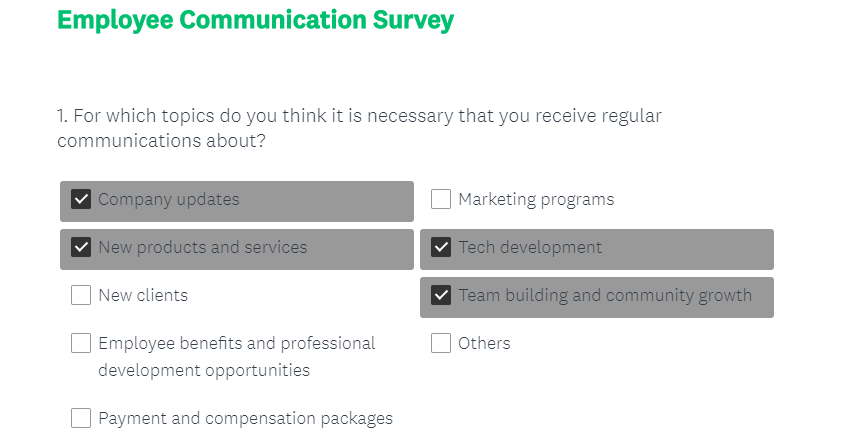 SurveyMonkey question example
Work towards a strong culture even in a remote setting
If you think your in-office team culture is praiseworthy, don't expect it to stay the same when remote. Several team communication issues such as a lack of engagement or frequent misunderstandings stem from low trust levels and no bonds among employees.
Cultural awareness alone can increase employee happiness, maintain team engagement, and improve overall team productivity. The transparency a strong remote team culture provides makes for easier-to-maintain work relations and more courage to speak up and reach out to a colleague. Not to mention the increased confidence in bringing up feedback or topics they wouldn't otherwise feel like talking about with people who are "mere strangers".
To put it simply, a healthy work environment relies on how its people get along, how likely they are to recommend their company to other candidates, and what their opinion of the general team culture is.
Remotely, this translates into maintaining at least as many team-building opportunities as you used to have, more encouragement for the team to participate in brainstorming and sharing their ideas, and maintaining face-to-face interaction during team meetings and one-on-ones.
Plan ahead to prevent distractions
Distractions are ok from time to time. The mess is done by them getting out of hand.
Scrolling Instagram for an hour or taking the kids for a walk during the work schedule is no big deal until you start doing this on a regular basis. Managers will soon start seeing employees take half of the day off to run errands or just watch their favorite TV show. All because they were once allowed to do this and now think it's ok.
To prevent this, clarify how much downtime you allow. Is it acceptable for your employees to miss a meeting without a solid reason? Do you want your team members to be available on Slack during the entire work schedule? How quickly should they answer an inquiry from a teammate? 
Having a firm stance on the "distractions" you accept will ensure people aren't feeling restricted but can still get their work done. For all other interferences, there's always a handy app you can turn to. 
Need to find out where you're spending too much time? A simple Chrome extension like Webtime Tracker unveils your true browsing habits.
Your teammates can't hear you because of all the construction noise in the background? Krisp removes all the buzzes and chatting going on in the background for both listeners and speakers to provide a clear team communication pathway.
Tailor your guidelines to suit multiple timezones and schedules
So you've got all of your team members in the same time zone, but what if someone misses a meeting?
Not getting all the details of an important quarterly meeting or even just a "chat" where dozens of decisions were made on the spot can derail an employee. They won't know what's expected of them, how the team's activity will evolve in the future, and can be left out of entire brainstorming processes.
The solutions are simpler. You can record every meeting and send it to those who didn't attend or summarize the key points of discussions and post them on a public dashboard.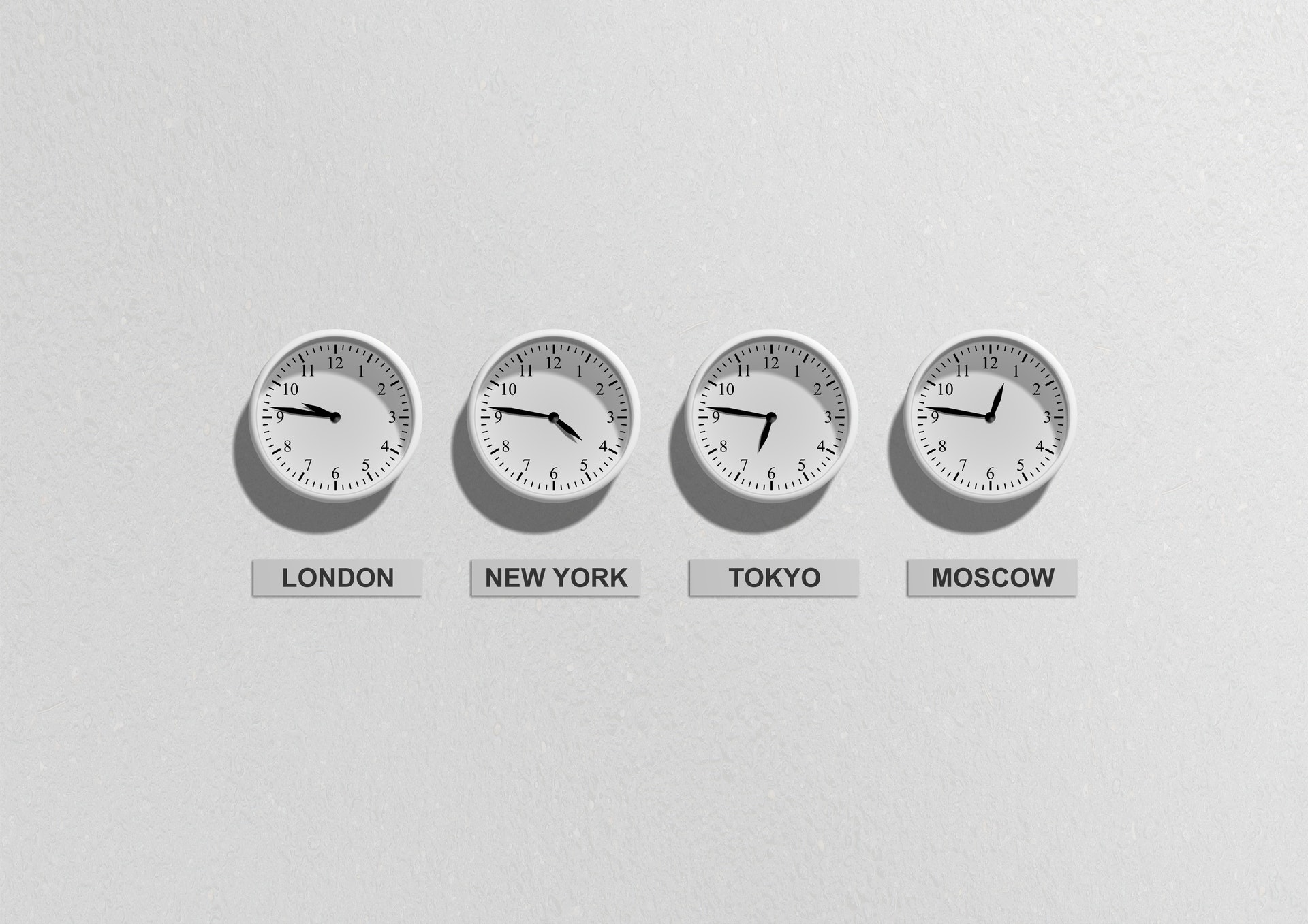 Be prepared before an issue pops up by clarifying the following as part of your virtual team communication plan:
Responsiveness guidelines

Meeting schedules to suit all timezones

A list of who's responsible for managing virtual team communication, organizing files, and moderating meetings

Goals and KPIs that need to be met as well as how you're going to measure team communication performance

Backup plans for tool or system crashes

Sources and go-to documents or Drive folders for common files that are used on a regular basis

Other general rules for when your employees should be available on your remote team chat
To touch upon individual challenges, hold more one-on-one meetings. These don't require the whole team to be present so you can get flexible with their schedule. They're also a great tactic to use when you want to spot potential hidden struggles like loneliness or feelings of isolation. 
Prioritize these so no problems are left unsolved. As a rule, try to keep individual troubles confidential. For serious ones like suicidal thoughts or two team members who hold a grudge against each other, do reach out to others for help to prevent things going down the wrong path.
Make knowledge more accessible
Knowledge management is hard enough to keep in check in an office environment. When remote, information and resources are even harder to access on time.
As a communication strategy for virtual teams, have someone in charge of ensuring everyone has timely access to the materials and knowledge they need. This person can be either a team leader or project manager in charge of assigning tasks and making sure employees have everything they need before they start work.
Don't forget to keep all files organized through an online file storage service or project management tool. This lets you place files in context and have your team communicate under them so no information and details are lost.
There's no universal file naming convention that works for everyone. As long as you're keeping them consistent and clear, team members should find them easy to use. 
Regular elements to include in a file's name are:
Date or date range

Project ID/acronym

Client name

Event

File number

Program title

Revision number
Don't use all of them though if you want to keep names short and sweet. Three distinctive elements will be more than enough. Details like client conditions or project owner can be added within the actual document.

File naming convention example in Google Drive
Don't complicate your communication channels
Ideally, you want a single channel to conduct your communication from. This means you should be able to send messages, store files, hold video calls, and even distribute tasks from one core team communication app.
Choose this main platform based on your team's communication style.
Do you work with lots of external collaborators and freelancers on work that requires minimal details and interactions? Try email.
Is real-time team communication your go-to way of collaborating? Instant messaging and video conferencing tools are the way to go.
Always losing files and context? Opt for project management platforms instead to better organize your work.
Depending on your team's secondary challenges, you'll want to get creative and test out a couple of alternatives. For instance, if your team members lose too much time chatting, have them record videos instead to explain diverse or complex concepts and ideas. 
Feeling like you're losing your team's focus during meetings? Ditch the classic Zoom call for an interactive tool like Kumospace to make for a more realistic chat that's structured just like a real office.
Noticing less engagement and eagerness to contribute to conversations? 
Your team might be burning out.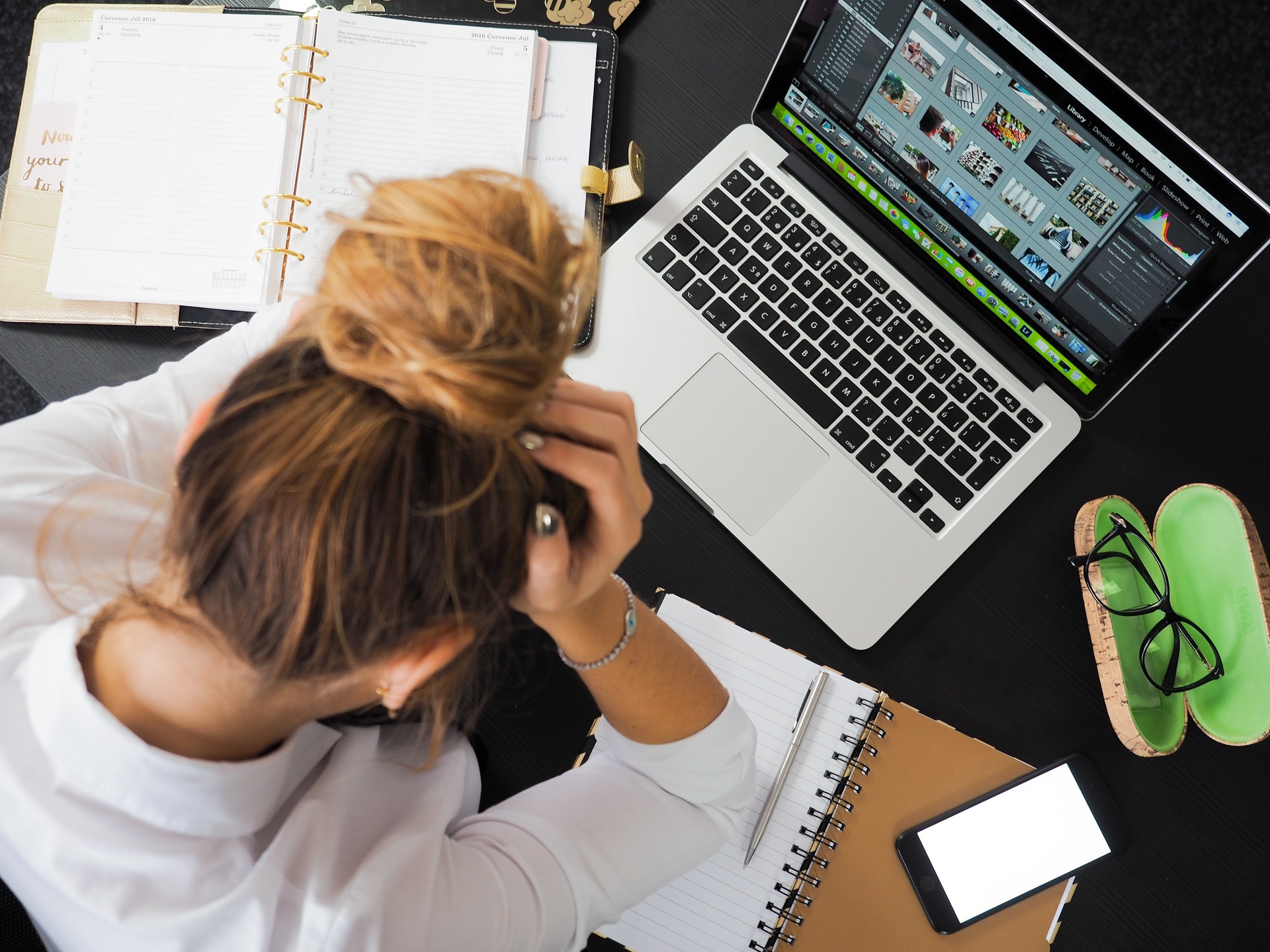 Steer clear from chat overload by ensuring your team members are not part of every channel. Nothing's more distracting than having notifications ping every minute from groups you're not active in. Too much information at the wrong time can also obstruct output and focus.
The same goes for virtual team meetings…
Know when meetings are necessary and what other alternatives you have to check in with your team
A Slack channel, document, or project management dashboard can all replace daily stand-up meetings to save time.
Stick to the next rules to ensure your team's days aren't filled with endless meetings:
Announce the goals of the meeting and the points of discussion beforehand so people can prepare their inquiries on time

Call a meeting only once/day after more news, ideas, questions, and issue accumulate

Only invite the team members whose feedback you need or those who should be updated on everything you're discussing

Opt for a one-on-one meeting instead when you want to discuss more sensitive issues or if 90% of the things you want to share are directed towards a single person

Resume your meetings to share key news, findings, and tasks with those who didn't participate

Make sure everyone gets to communicate their ideas or voice their concerns so their time is not lost

Gather feedback on the meetings and how they're held so you can improve them in the future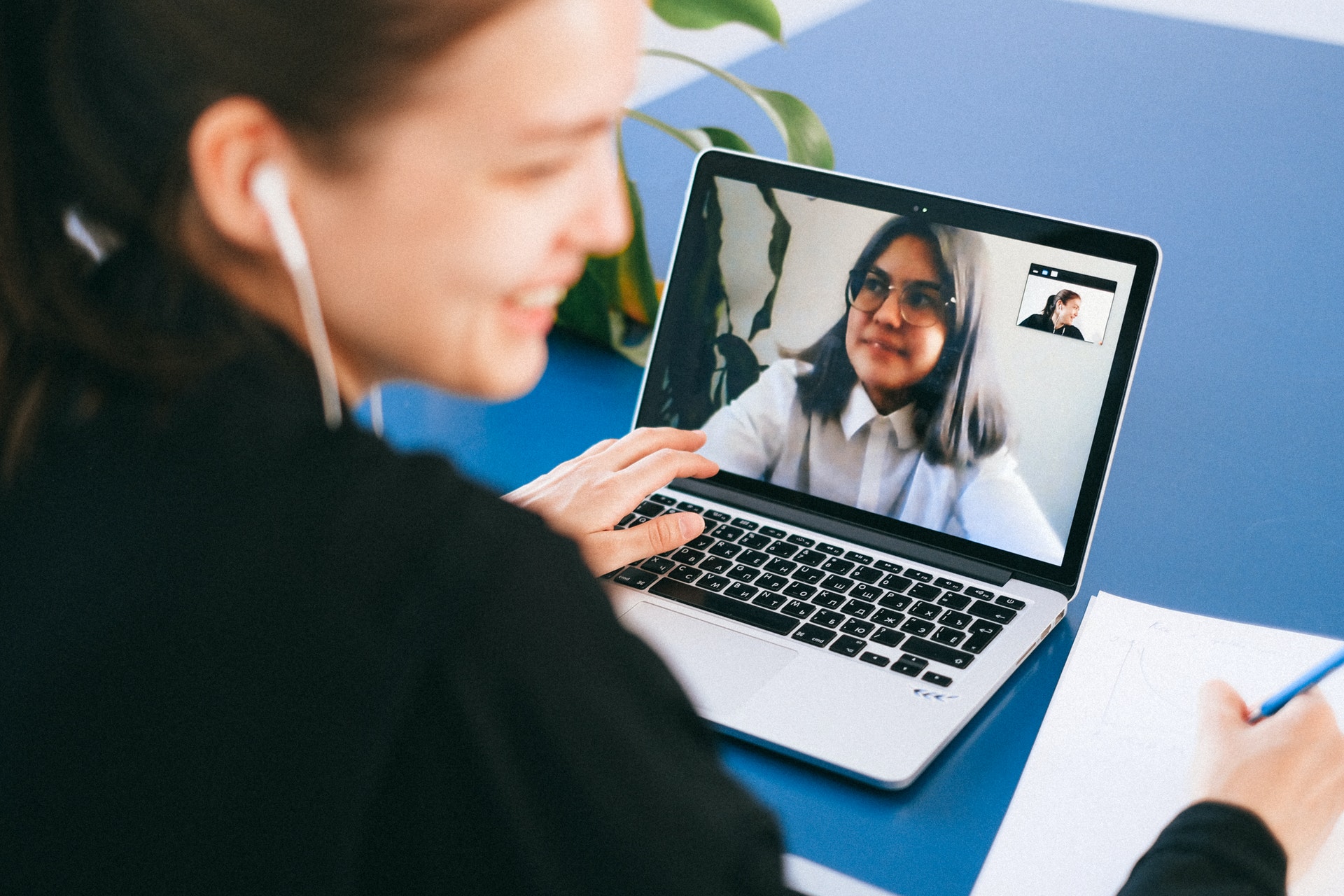 Where to start if you want to improve your virtual team's communication?
Go over our list of virtual team communication tips to see if there's anything else you can improve. 
Whatever your next decision is, don't be afraid to turn to your remote team for feedback. As a rule, you want to talk to your employees first before getting a new tool, changing up your strategy, or deciding to reduce the number of meetings or communication channels you're using.
Keep everyone in the loop. Promote transparency. Communicate clear goals.
These three mantras will show you the right choices whenever you're feeling stuck. Place these at the top of your remote culture statements so everyone in the team can gradually incorporate them into their day-to-day work. After all, good performance and fewer misunderstandings can only be guaranteed when they develop their virtual team communication skills too.
Revisit this list quarterly to see if anything's changed. New team members or more project work brings extra issues you might have not worried about before.
Happy communicating!
Working remotely and seeing your colleagues struggle with work? Send this guide to a manager or team leader and don't forget to pinpoint what's keeping communication from being effective within your team.