When living out of a backpack, what to pack for digital nomad gear can be a tough question.
The best digital nomad minimalist travel essentials will vary from nomad to nomad. Still, almost all remote workers have some overlap in their lists of must-have gear for digital nomads.
Keep reading for the ultimate digital nomad essentials.
What Does Your Nomad Packing List Need? (Just the Minimalist Essentials)
Talk to a first-time digital nomad, and they'll likely have an 80-liter backpack stuffed to the brim with "digital nomad gear," along with a smaller bag or two.
Packing for the digital nomad does require more items than the typical backpacker needs due to the lifestyle's digital nature – but it doesn't mean you need to overpack. After a few months on the road, you discover the digital nomad equipment that you actually need.
Pack less than you need, and pick up items along the way. Only bring the things that are hard to find or expensive to obtain at your destinations.
Carry This Tech Gear and Digital Nomad Gadgets
Include these tech essentials since they are are difficult to obtain cost-effectively on the road.
External Phone-charging Battery Pack
A smartphone is an essential digital nomad tech item when you first arrive. Don't let it run out of battery after a long flight, or you'll find yourself struggling to catch taxis, use maps, and find your lodging. 
Carry a backup battery of at least 10,000 mA to charge your phone and get you out of tight spots. Anker makes a portable, lightweight option.
Backup Smartphone
Cracked, lost, or stolen phones are incredibly common. Having a cheap backup smartphone in your digital nomad gear list can save you some trouble when your phone eventually escapes you. 
External Hard Drive
There's no guarantee that your laptop will survive drops, water, or thieves. Keep your critical data backed up on an external hard drive. Doing this can also save you when your computer becomes mysteriously corrupted.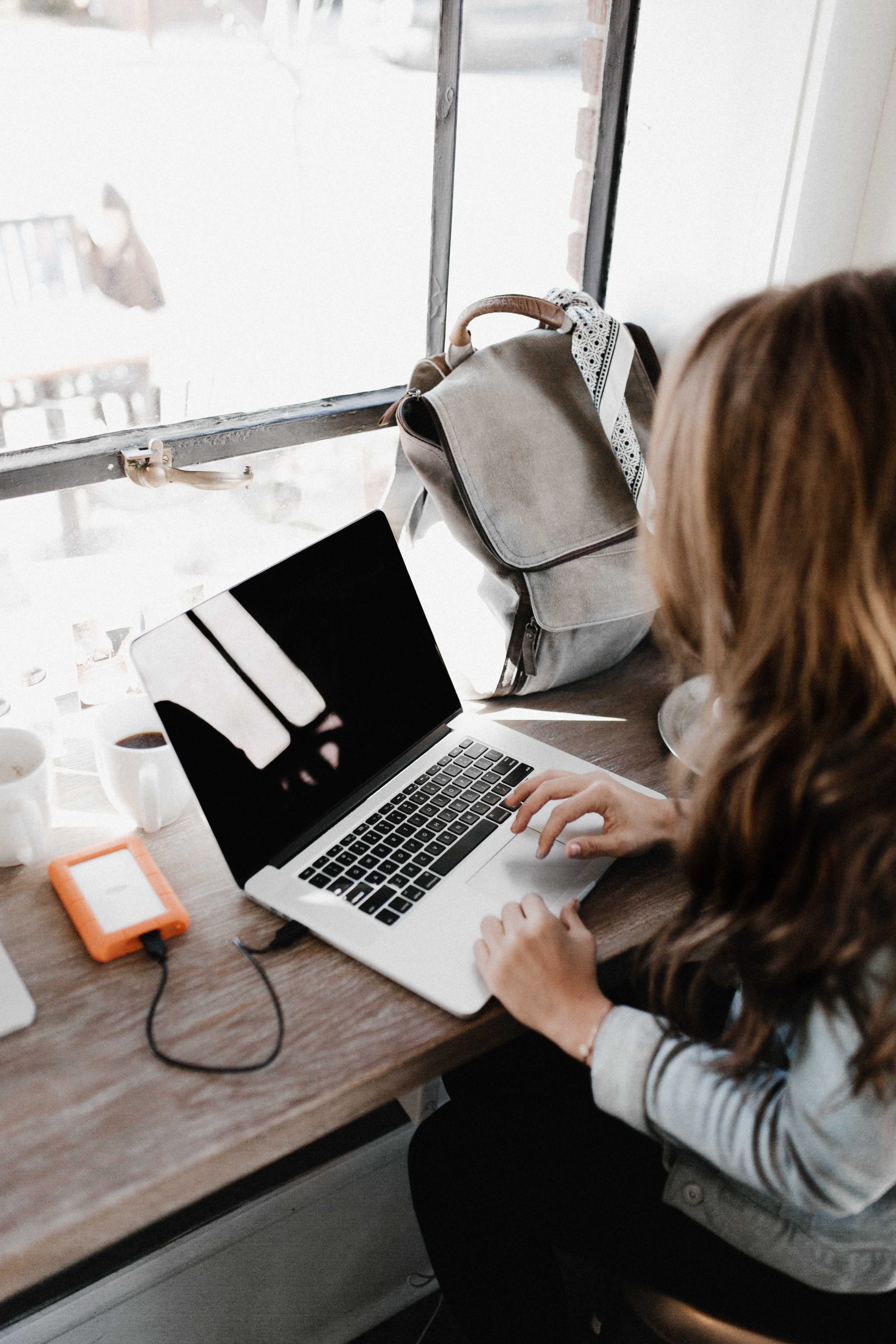 A 2TB hard drive like the Seagate Backup Plus Slim weighs almost nothing – but could save your job.
Shock-proof Laptop
Your smartphone helps you get around, but your laptop enables you to make money. A light, durable notebook with shock resistance has the best chance of surviving the road.
Lenovo Thinkpads are especially popular with digital nomads, as well as the ubiquitous Macbook.
Hard, Crushproof Case Laptop Case
Do you really trust your laptop to that barely-padded sleeve inside your backpack (stuffed full of digital nomad gear)? 
Invest in a good, sturdy case to protect your laptop, like the ones manufactured by Thule and Pelican. 
International Travel Adapter with Extra Charging Ports
Some nomads prefer to pick up a cheap local adaptor in each country they visit. It can be easier to bring a quality travel adaptor with plugs for each country.
Plus, many offer USB-C fast charging for your phone, along with extra USB ports to charge your other devices (and help you make new friends when they need a charge).
The CARD Travel Adapter 4-Pro is a popular, lightweight option with a rightfully earned spot in digital nomad gear lists. Other quality options become available on the market almost every year.
Durable Electronics Cables
You might think that electronics cables are easy to replace on the road – but not when it's the middle of the night on a bus or your phone is dead so you can't locate an electronics store.
A USB-C cable, a micro-USB cable, and a USB-A to USB-C cable should cover most nomads cable needs (unless you need an Apple lightning cable). Anker makes exceptionally durable and relatively inexpensive cables.
Laptop Stand
Hunch over a laptop for long enough, and your sore neck will make you wish you had a laptop stand. Some digital nomads consider their laptop stand to be one of the mobile office essentials, while others choose to accept a sore neck. 
For those bringing a nomad laptop stand, the Roost laptop stand is a portable, lightweight option.
Quality Headphones or Earbuds
They'll help you stay focused on your work, get a good night of sleep in noisy environments, or dodge boredom while on a long flight. There are many options available for noise-canceling headphones depending your budget and preference for audio quality.
Travel with the Right Backpack and Day Bag for You
Which bag is the best digital nomad backpack? There's no clear answer to this age-old argument – it depends on how much you bring and what activities you have planned.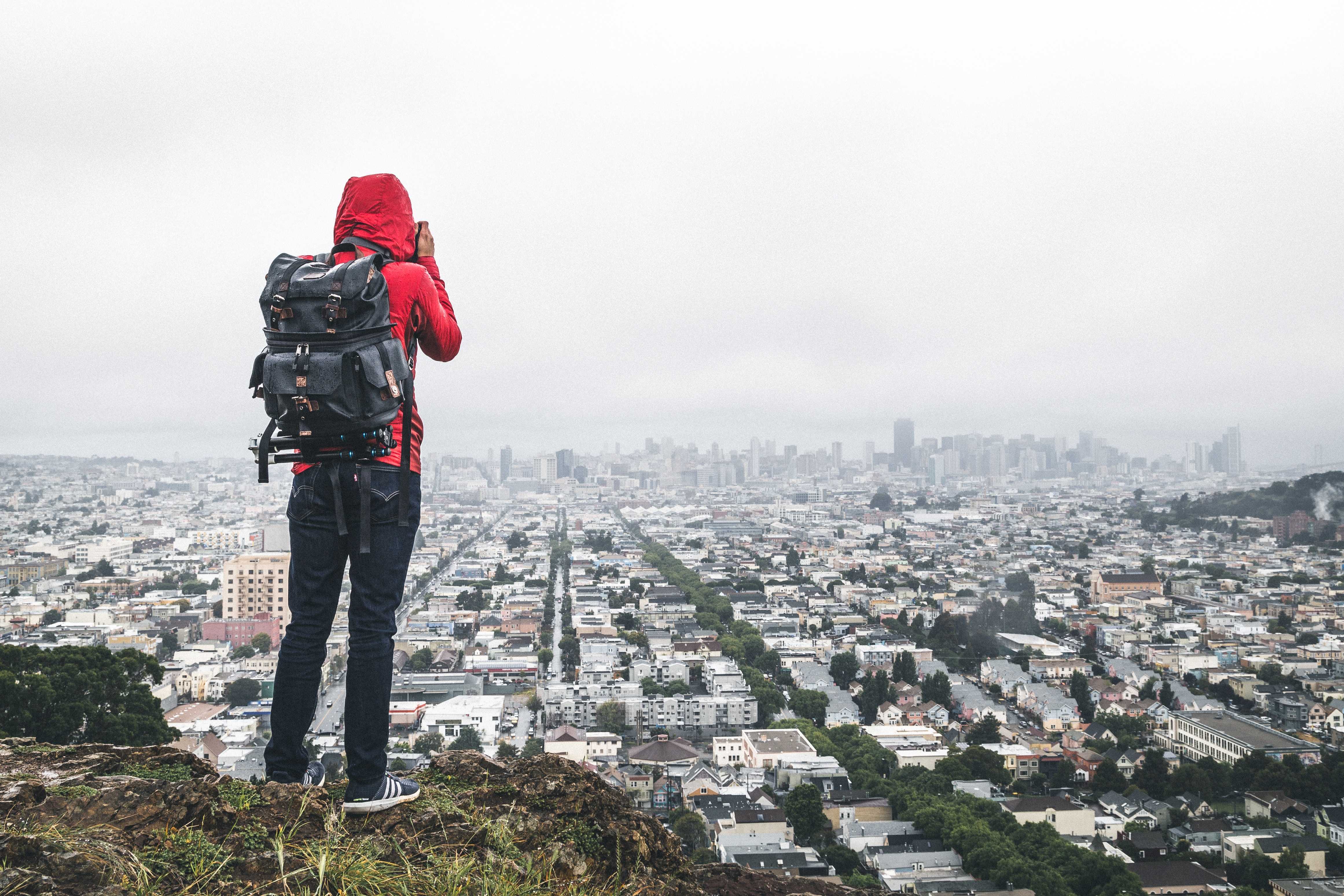 Being able to fit all your gear in standard airline carry-on dimensions can save you quite a bit of cash in checked bag fees and avoiding the risk of a lost bag. More space up to carry-on dimensions is often better than less so you're not left asking yourself, "how do I fit everything in a backpack?" 
Most nomads can fit their loadout into a backpack between 35L to 45L, while some especially minimalist digital nomads can make do with a smaller bag.
Are you expecting to walk often and go adventuring in the mountains? You'll probably want a quality hiking backpack with a padded hip belt. The disadvantage of this pack style is that it's top-loading, so it can be difficult to access your gear when compared to a clamshell design.
Will your trip consist mainly of hostel-hopping? If so, a more urban-style backpack like the Minaal Carryon 2.0 might be your digital nomad bag of choice. 
Are you planning on a mix of hostel hiking and urban living, while valuing durability and customizability above all else? The GoRuck GR2 or GR3 offer indestructible options to call your mobile home.
Ultimately, your backpack choice will between three factors: size, durability, and usage.
Don't Forget a Daypack
You also need a smaller daypack. You don't want to carry all your gear around town in a massive backpack every time you go to a cafe or coworking space.
Some digital nomads opt for a (bulkier) small hiking pack, while others prefer a lightweight bag that can fit in your pocket when not in use. Your choice will depend on how often you'll be carrying heavy loads in your daypack.
You Need a Waterproof Pack Liner
Getting stuck in the rain, or watching your expensive gear get soaked when your backpack is lashed to the roof of a bus during bad weather is a nightmare. 
If you don't want to shell out for a more expensive dedicated backpack cover, garbage bags or ultra-light pack liners can keep your digital nomad gear safe from rain and other splashes.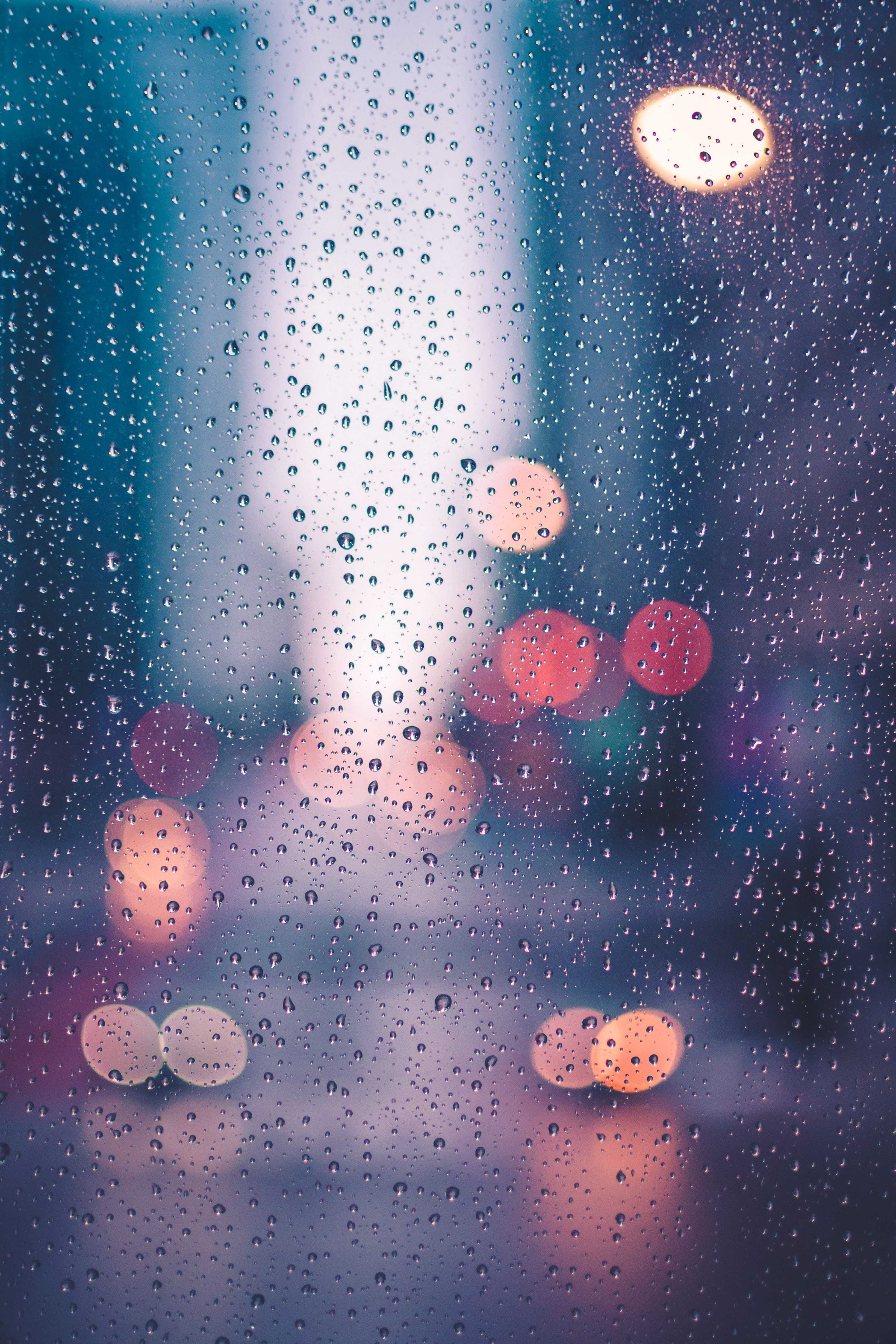 Too Much Weight for Carry-on Limits? Consider a ScotteVest.
Many airlines restrict you to approximately 7kg (15lbs) of weight in your carry-on. It's not uncommon for a digital nomad gear list to include this much weight between the backpack and tech gear – not including other travel essentials.
A fishing vest or ScotteVest might not look stylish – but it'll help you carry your heavier items in your pocket through airports. It's an easy way to dodge the weight limit without checking a bag. Plus, it doubles as packing cubes.
What Digital Nomad Apparel Do You Need?
The most commonly overpacked item is clothing. You don't need new clothes for every day of the week – but you also don't need costly "travel" clothing.
Invest in a few durable, quality items. Prefer fast-drying fabrics, since they'll let you do laundry overnight in your sink. Alternatively, consider merino wool, which you don't need to wash as often thanks to its odor-resistance properties.
Darker colored clothing might be dull, but it's less likely to accumulate stains on the road. Find a few items that work together stylistically.
Remember – you can always pick up more clothes at your destination when you get tired of your handful of outfits. Often, they'll be cheaper than the same items back home.
Other Travel Hacks for Digital Nomads
Consider Leaving These Things Behind
Nalgene water bottle

: it takes up considerable space, and you can reuse a water bottle from your destination.

Too many clothes

: bring less than you think you need, then buy more if you need them.

Toiletries

: you can buy these at your destination.

Medical supplies

: carry a few essentials like antibiotic cream and a bandage for a quick fix. If something serious happens, you can get the exact medical supplies you need at your destination.

Hidden travel belts and wallets

: they help avoid pickpockets, but there are other ways to do this. If you get mugged, they'll be looking for your hidden travel belt anyway.

Slash-proof backpacks

: they're still vulnerable via their zippers, and often weigh far more than their slashable counterparts. Instead, practice situational awareness.

Cooking sets

: most of the time, you won't need those forks, spoons, knives, or trays. If you do, a lightweight titanium spork will have you covered.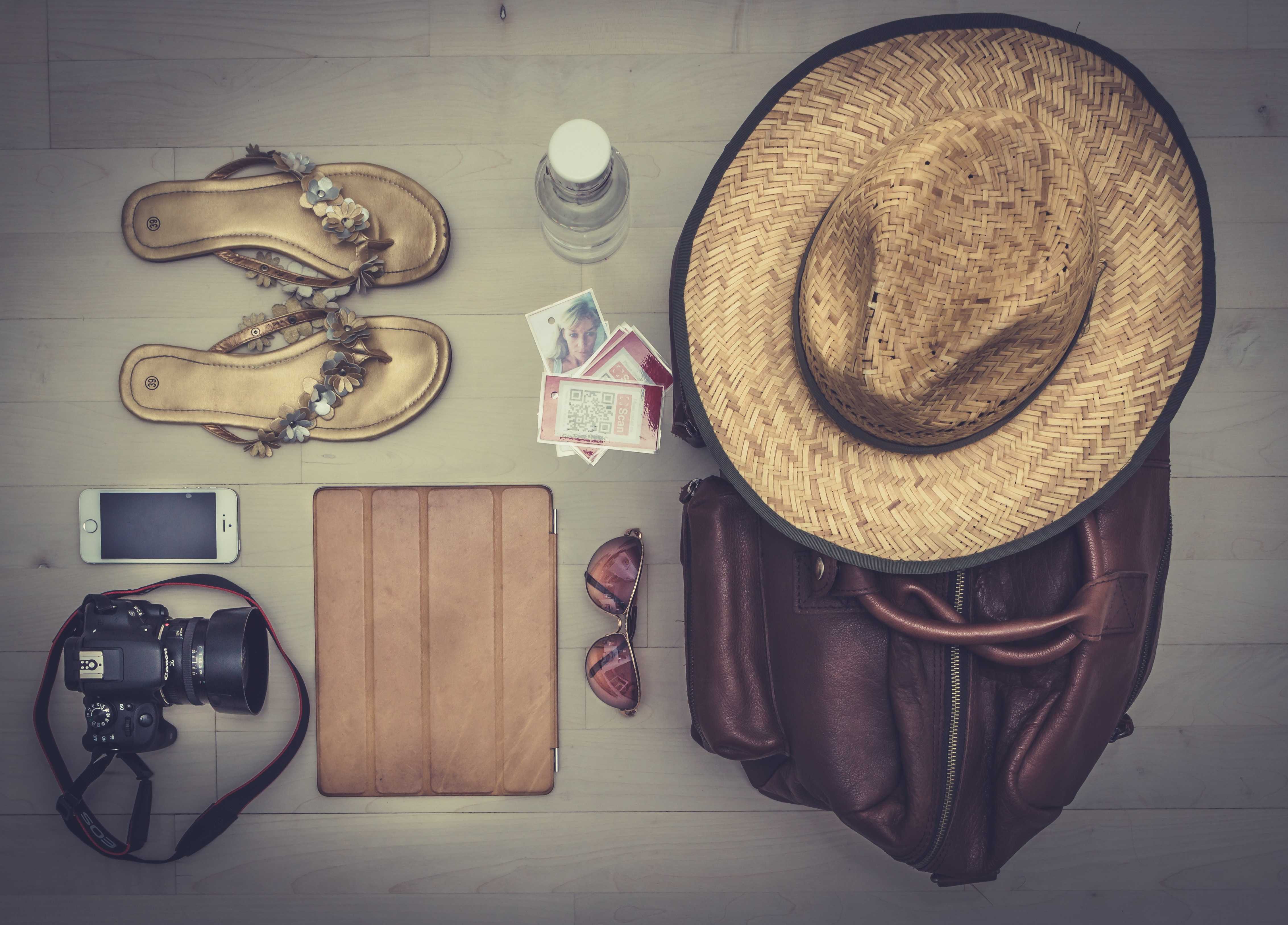 Do Bring the Following Digital Nomad Gear
Paracord

: it's incredibly versatile. You can lash your pack to a motorcycle, make a clothes drying line in your hostel room, create a makeshift lock for questionable doors, and much more. 

A wristwatch

: it helps you stay on time without having to pull out your smartphone (and showing pickpockets exactly where to strike).

A quality padlock and a steel locking cable

: they're most useful if you'll be staying at any hostels, but can help in airports or other public spaces as well. Anyone can quickly crack a combination lock. Key padlocks are safer (but you risk losing the key). As long as your locks deters opportunistic thieves, you'll be all set.

Velcro tape (hook-and-fastener)

: it's reusable, can be cut into strips of any size, and can fix a broken backpack strap, create cable ties, and much more.

A sleep mask and reusable earplugs

: they make a long bus or airplane ride, or a noisy Airbnb or hostel far more tolerable – keeping you productive for your day of remote work.
Bring Extra Credit and Debit Cards
Horror stories abound of travelers losing their ATM card and being stranded for cash, or having their card number skimmed and waking up to an empty bank account.
Split your funds between multiple bank accounts. Carry several debit and credit cards to diversify your risk when your account is compromised, or a card is lost.
Get the Right Software
It's 2019, so use travel apps and other software to make your journey that much easier.
Many countries block sites you might need. A VPN can help give you a clear line to your work (or Netflix).

Get

background noise-canceling software like Krisp

, which helps when you need to call work or home from a noisy cafe, street, or workspace.

Pick a map application for your smartphone that allows you to download the local region, so you can still find your way around when data stops working.

You'll need WhatsApp to communicate with most locals, and Instagram is a popular method of messaging between travelers.
Start Building Your Digital Nomad Gear List
Are you about to become a digital nomad, and scratching your head as your browse packing lists looking for the best travel essentials? Start with these tried-and-true field-tested items.
Are you a veteran digital nomad? What gear and gadgets you consider essential? Let us know your most essential digital nomad gear in a comment below!