Let's face it – digital nomad apps on your smartphone and computer make the nomadic lifestyle much more enjoyable. A Lonely Planet guidebook with a pen and notebook might give you nostalgic tingles, but they're often impractical. 
You'll want some (or all) of these field-tested and mostly-free apps to get the most from your digital nomad experience.
Best Digital Nomad Apps for Remote Work
Communication Apps
WhatsApp is the most popular texting and calling app worldwide. If someone wants to contact you, they're going to ask to add you on WhatsApp.
Skype is one of the most reliable voice and video calling apps. It also makes international calls more affordable than many other options.
Krisp eliminates background noise during your calls with cutting-edge technology. This makes it one of the top must-have digital nomad apps for remote workers since you don't always have control over your workplace's background noise.
Project Fi gives you automatic international data and calling for cheap. At the time this was written, it's only available for Americans – but Flexiroam offers a similar global SIM card service.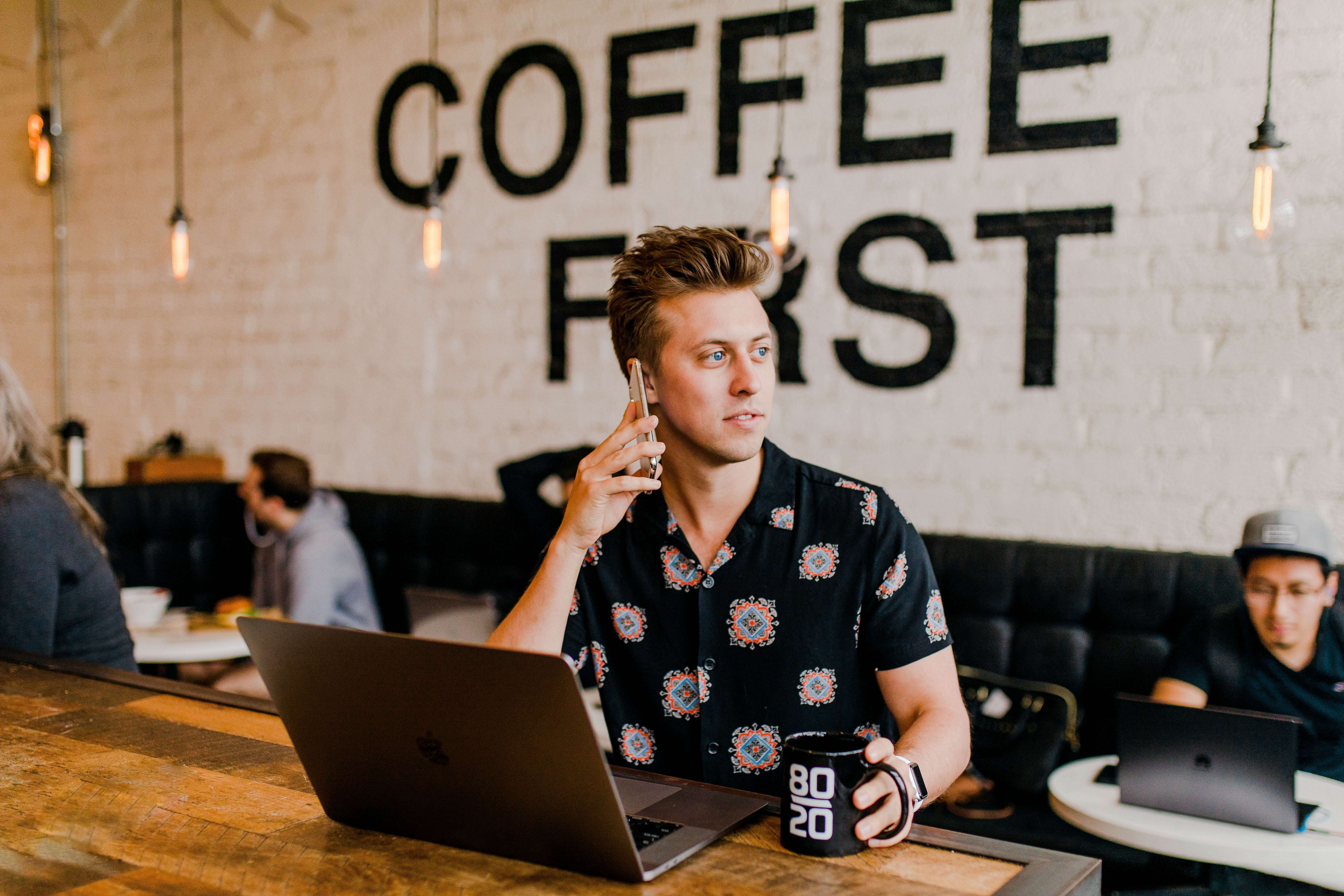 File Management Apps
Google Drive offers one of the simplest ways to backup and share files. It also lets you download them for offline use, which can be incredibly helpful on that long bus or airplane ride.
Google Docs and Google Sheets are popular alternatives to other office software like Microsoft Word and Microsoft Excel. They also let you download files offline – you'd be surprised how often this can save the day.
Planning Apps
Project management apps are a must, particularly if you're freelancing or running your own business. Asana, Trello, and Basecamp are popular choices, but you'll want to experiment and see which one is best for you.
Todo-list apps are also necessary for your work, daily life, and travel plans. A simple, no-frills app like Todoist saves you time and keeps you on track.
VPN Apps
At some point, you're probably going to need a VPN, which helps you browse with a different IP address and avoid some blocking restrictions. For example, some banks won't allow you to log in when you're outside your own country.
TunnelBear gives you the first 500mb of the month for free, which can be a lifesaver when you just need an occasional VPN.
PureVPN and TorGuard are popular options for those who need a VPN for the majority of the time.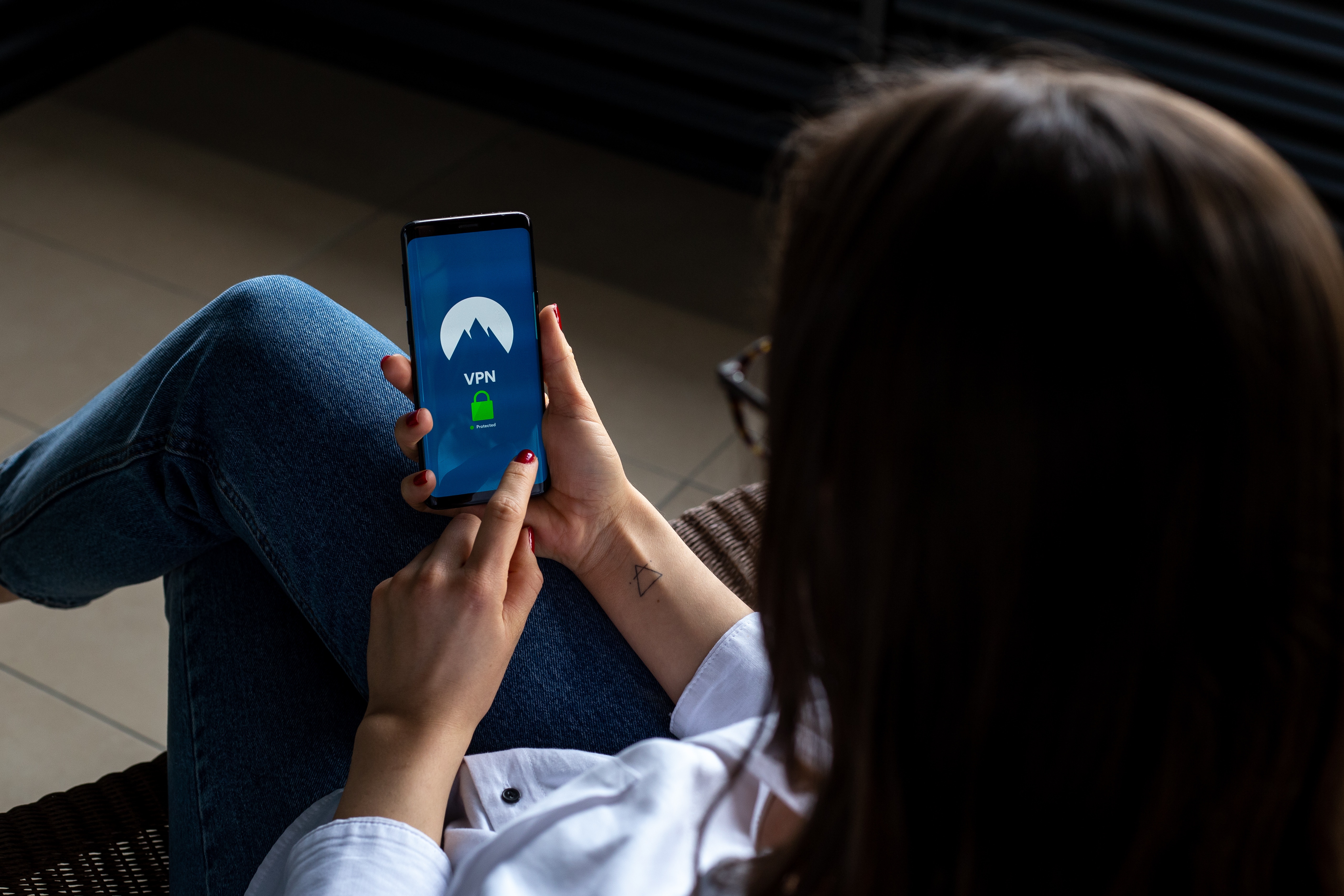 Productivity Apps
SpeedTest is one of the most helpful digital nomad apps since it lets you test your WiFi connection's speed with the tap of a button. Run it when entering a cafe or hostel and make sure their internet is up to speed before committing to a stay.
Toggl offers simple, no-fuss time tracking. It also integrates with many other apps, such as Todoist. As a bonus, it includes a Pomodoro timer to pump your productivity even more.
Note-taking Apps
There's nothing wrong with a pen and paper. In fact, they can be best if you're wisely trying to avoid flashing your smartphone in public. 
Of course, there's the risk that these paper notes get destroyed in a rainstorm or stolen by monkeys – so you'll need electronic notes in your phone's collection of digital nomad apps.
Microsoft OneNote is free, syncs across all your devices, and offers powerful note-taking tools like embedding files and audio recordings.
Evernote is another very similar option, although you're limited to two devices unless you pay.
Google Keep is an excellent option for shorter, sticky-style notes. You can access them from any web browser or device, or have them sent to you as notifications.
Best International Travel Apps for Digital Nomads
Entertainment Apps
Let's face it – travel can be boring at times when you're hopping planes, hailing taxis, and staring out the bus window. Digital nomad apps that work offline let you make the most of this downtime.
Pocket lets you save web articles offline and read them later.
Audible provides you offline audiobooks – a great way to make the time fly and learn something on the road. If your audiobooks aren't from Audible, Smart AudioBook Player is another great option for Android.
Stitcher makes it dead-simple to find and download your favorite digital nomad podcasts for offline listening.
Spotify premium lets you download playlists for offline listening. If you want to dodge the monthly fees, Audify is another option for listening to music on your device.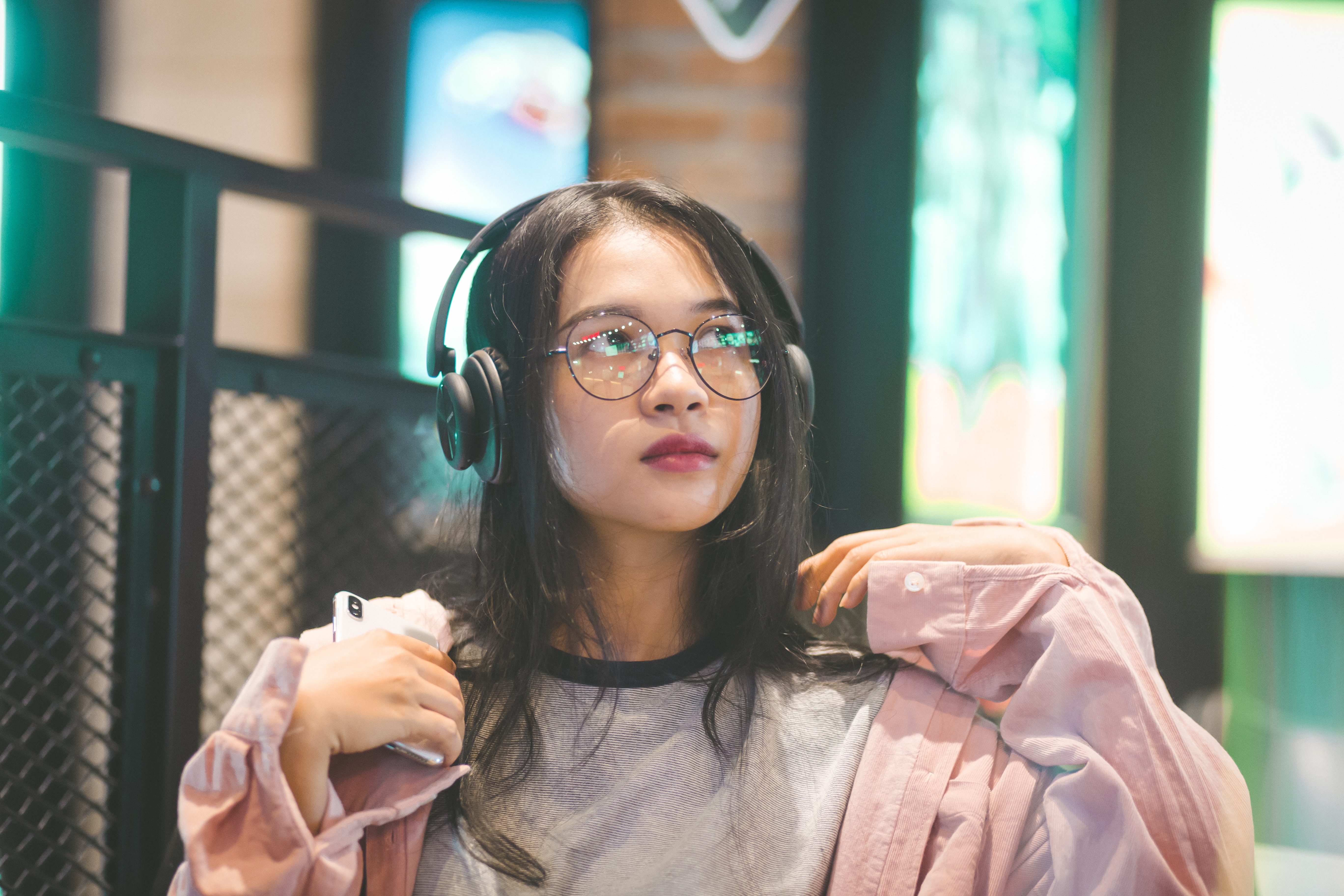 Conversion Apps
XE Currency is one of the most popular currency conversion apps with its clean and intuitive interface. It also lets you compare multiple currencies at a glance, which can be more useful than you'd expect.
Unit Converter or a similar conversion app can be a massive help if you're struggling with metric vs. imperial conversions.
Lodging Apps
Booking.com is one of the most popular digital nomad apps for finding hotel and hostel accommodations. You can often save a few dollars by using it to find a room, then emailing, calling, or visiting in person to dodge the booking fees.
TravelSmarter is new on the scene. It can give you incredible hotel deals in some larger cities.
Airbnb is a great way to find private or shared apartments in most of the world, and also gives you the chance to interact more with locals. Here's a tip: if you're planning an extended stay, book for a short period. Make sure the internet and accommodations are adequate, then re-book in person outside of Airbnb for the full period to avoid middle-man fees.
Flights and Transportation Apps
Google Flights offers a simple interface for finding cheap flights. Once you've found your flights, go directly to the airline's website or your credit card's rewards website to get a better deal.
Hopper helps you track airline prices, predict if you're getting a good deal, and sometimes even give you a discount.
Uber is an excellent alternative to traditional taxi services in many parts of the world. If you're visiting the USA, Lyft sometimes provides better deals. Grab and Go-jek are popular in Southeast Asia. BusBud helps you find and book buses in parts of South America.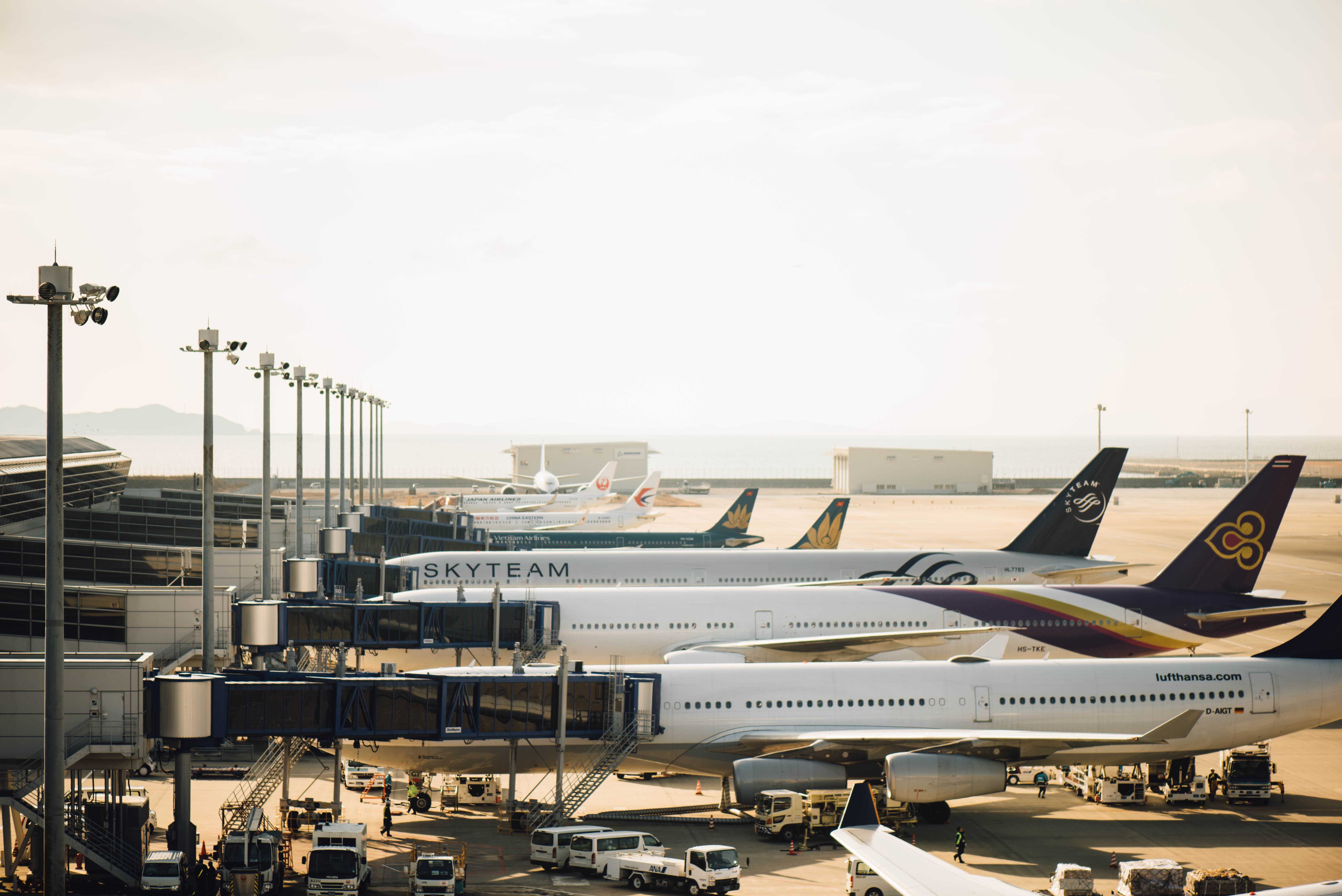 Maps and Recommendations Apps
Google Maps doesn't just give you directions. It also lets you download an entire region for offline use. Being able to save the location of that cafe with great WiFi makes it one of the most useful everyday digital nomad apps.
MapPost lets you associate article links with map locations. Ever come across information about some unique cities you want to visit, then lose your notes or forget what you wanted to see there? This digital nomad app helps you keep track of your travel dreams so you don't miss a thing.
IOverlander has user-submitted recommendations available offline. It can be a great way to find a bite to eat or bar for the night when you don't have data.
TripAdvisor has information, attractions, and user reviews for almost every destination in the world. Some of the recommendations can be hit or miss, but it's a quick way to get your bearings or scope out potential adventures.
Best Health, Fitness, and Lifestyle Travel Apps
Every experience you have will be in the same place: your body. 
It makes sense to feel your best by keeping it healthy during life on the road. This can be tricky with the challenges of travel, so grab these digital nomad apps to help you stay at your prime.
Cronometer is more than a calorie tracker. It also shows you micronutrient intake. It's easy to get malnourished on a diet of street food and cafes, so this helps you keep an eye on any nutrient deficiencies before they wreak havoc on your body.
MapMyRun is useful for more than logging your run. It also helps you keep track of what you've explored on foot. Since it shows your path, it can also be a great way to get un-lost after you've taken a few too many turns or gone off the beaten path.
Strong lets you create and log workouts. It includes other helpful features, such as a between-set timer. It's motivating to monitor your progress with the detailed information and graphs like overall volume and calories burned.
Calm and Headspace are two popular meditation apps – and odds are you'll need to destress at some point. Calm is especially useful in this list of digital nomad apps since it can play soothing background noise. This is incredibly helpful when trying to fall asleep in a noisy hostel or bus.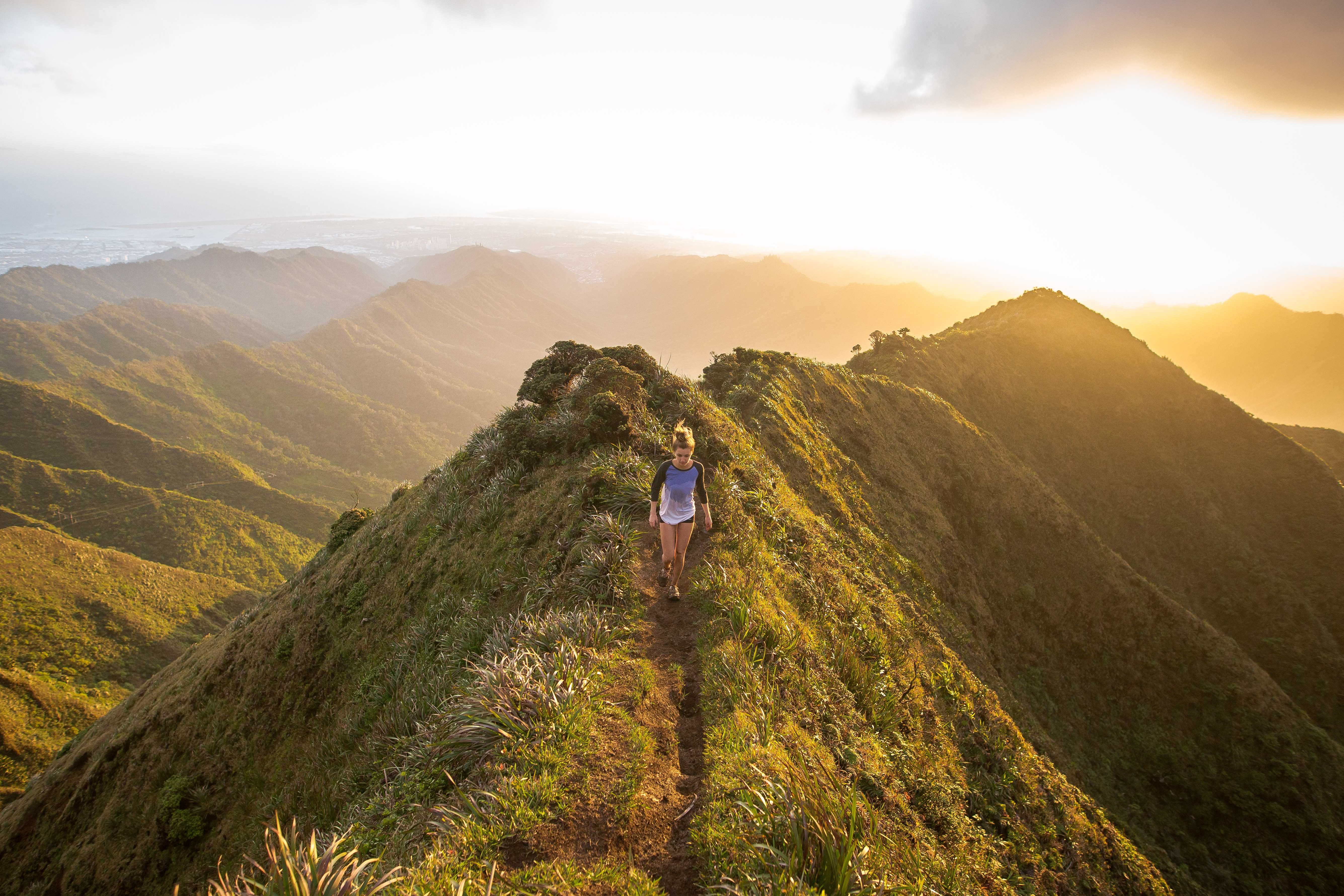 Best Digital Nomad Social and Creative Apps 
Photography and Video Apps
FiLMiC Pro offers incredible functionality that your default smartphone camera app is missing. It provides many more professional non-standard features – for example, filming in 120 FPS for buttery-smooth slow-motion in your travel videos.
Adobe Clip, while not as powerful as Adobe Premiere, is easy to use and lets you edit high-quality videos directly on your smartphone.
TubeBuddy and YTStudio make it simple to manage and optimize your YouTube channel on the go.
Later and Buffer are must-haves if you're looking to optimize your social media. The automated scheduled posts mean that you only need an hour a month, instead of an hour a day, to plan and share your experience with the world.
Adobe Photoshop Express offers an impressive amount of image-editing functionality reminiscent of Adobe Photoshop, but right on your phone. 
Canva allows you to do some basic editing and graphic design.
Google Photos syncs your photos directly from your phone to the cloud. This frees up space on your phone. It also makes it a cinch to view these photos in your web browser and create or share albums. It's also eerily smart. For example, take a picture of your passport, then type "passport" into the search box to find it again. This can be a lifesaver if you lose your passport and need to show an image of it at a moment's notice.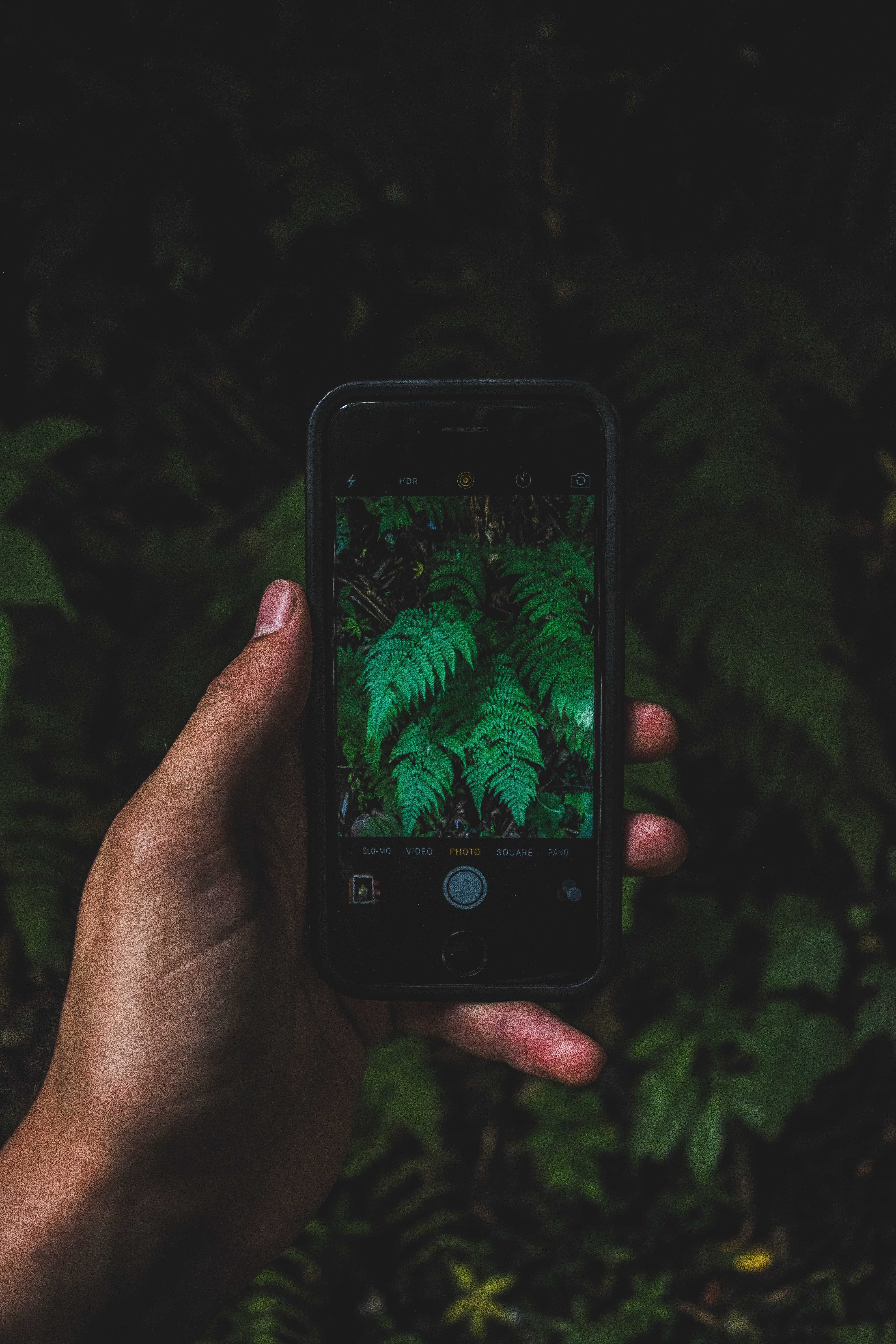 Social Media Apps
Facebook groups for specific regions and cities often have invaluable local information you wouldn't find elsewhere. They'll also help you find other digital nomads in your area.
Instagram, of course, lets you flaunt your digital nomad lifestyle. It's also a great way to network with other digital nomads.
Reddit, particularly the /r/digitalnomad subreddit, is a goldmine of information about almost any possible digital nomad question.
Pinterest gives travel inspiration as you plan your next trip.
YouTube provides detailed information. It can help get a more comprehensive perspective and tips that can't be communicated with just a picture or blog article.
Translation Apps
Google Translate might win the award for the most user-friendly translation app. Languages can be downloaded for offline use. It even lets you take a picture and translate the text real-time, which is incredibly helpful when you're trying to understand a menu or sign.
Microsoft Translate is similar. A helpful feature is the ready-to-go translations of common phrases – spend half an hour studying these on the way to your next destination, and you'll be good to go.
Get Started with These Digital Nomad Apps
These apps will make your digital nomad lifestyle far more organized, productive, and enjoyable. This list just scratches the surface but is enough to get you started working remotely from anywhere.
Are there any digital nomad apps you love that aren't on this list? Leave a reply below and share it with us!