Without the right remote work tools, it's impossible to solve some of the challenges of working from home. 
Thankfully, there are more tools for remote work available now than ever before. Are you looking to solve the everyday challenges of working remotely, such as communication, collaboration, project management, or progress tracking? 
Keep reading for a list of the top remote work tools in 2020.
Remote Team Collaboration and Communication Software
Many say that the biggest challenge of remote work is communication and collaboration. Without being in the same physical space, something as simple as sharing a piece of paper or asking a simple question becomes far more difficult.
Solve this challenge by trying some of the following best remote software for text, voice, and video communication and remote collaboration.
Easy Virtual Meetings, Video Conferencing, and Chat for Employees
Traditional face-to-face meetings are impossible outside the office. Thankfully, there are multiple video conferencing software work from home options available when setting up a home office for remote work.
Don't forget to combine your remote work tools for video or audio with the best technology for working remotely. One of the vital working remotely tips and tools in any good remote work guide is to ensure clarity.
Use Krisp to improve the quality of your meetings by eliminating distracting background noise. 
[demo-new]
Zoom
Zoom might be the most popular free video conferencing tool available in 2020. If you need a meeting longer than 40 minutes, Zoom has you covered with their paid plan options.
It also offers other features like screen sharing and annotation.
Blue Jeans
Another alternative is Blue Jeans (working with this software is intended to be as comfortable to use as a pair of blue jeans). 
There's no free plan, although there is a trial. Some users report connectivity issues – but appreciate the higher sound quality, ease of calendar scheduling, and training tool for new users.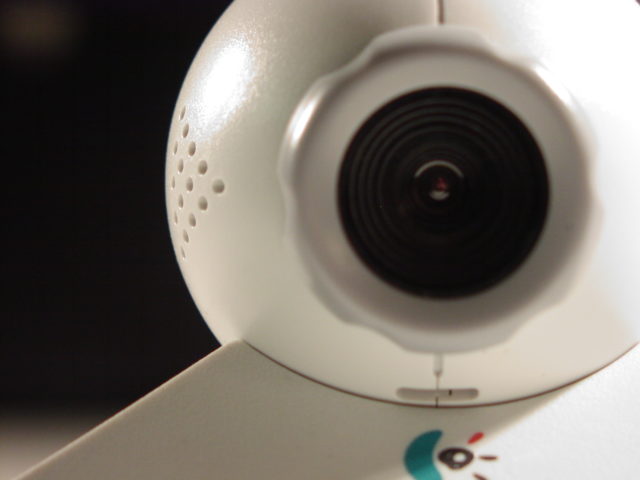 GoToMeeting
While the base plan's price is almost twice the price of Blue Jeans, GoToMeeting may be one of the more appropriate remote work tools if you need to host large numbers of users. 
With up to 2000 users per meeting, GoToMeeting can handle the need for video conferencing remote working apps for larger teams.
Uber Conference
Most video conferencing software for remote workers requires the user to download a client program. 
This extra work creates friction when needing to speak to a third party (or if employees can't install software on their computers because of IT restrictions). Uber Conference avoids these problems while providing a clean, simple interface.
Read next: Getting Started With UberConference 
Skype
If you only need to create a small chat room or meeting, Skype might be your pick of the remote work tools for communication. It's been around for a long time and has a trusted reputation.
Plus, the paid version makes international calling a breeze.
Google Hangouts
Google Hangouts offers a similar set of features to solve the same use case as Skype. 
However, organizations already using other remote work tools from the Google suite, such as Google Calendar, will enjoy the integrations.
Join.me
When you need to ask your coworker a quick question, creating and scheduling a meeting through traditional conferencing software can be a hassle.
Join.me lets you quickly spin up a meeting with a link to a quick video chat. This convenience makes it one of the remote work tools likely to increase the quality of your team's communication.
Slack
No discussion of remote communication tools would be complete without Slack, remote working office software's most popular option. 
With integrations to most apps and simple chat channels, there's a chance that Slack might be the perfect foundation for your remote collaboration software setup.
Flowdock
Similar to Slack, Flowdock is remote office software that focuses on providing chat requirements for teams. 
It also brings conversations, work items, and resources to one place – making it easy for you and shareholders to organize tasks and discussions.
WhatsApp
Sometimes keeping it simple is best. WhatsApp is almost required if you work with colleagues internationally (even if it doesn't explicitly market itself as one of the remote work tools). 
It provides text chat, voice calls, and even video calls.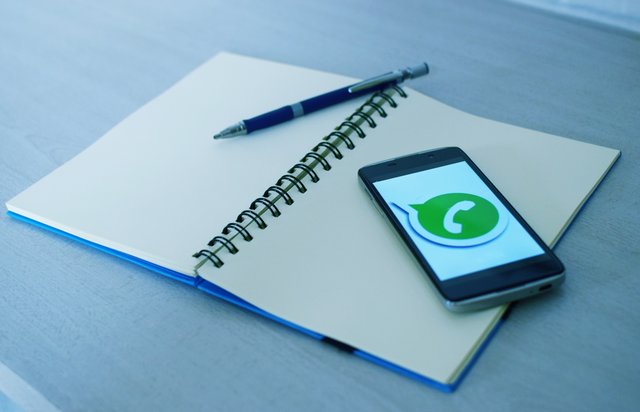 Doodle
Is a meeting or conversation even required to make a decision? Part of the art of remote communication is to be mindful of interrupting your coworkers and disrupting their productivity – calling for specialized remote work tools.
Perhaps sending a poll through Doodle is all that is needed.
Polly.ai
Much like Doodle, Polly.ai also lets you send a survey to your teammates, collecting their opinion without a team-wide productivity drop.
Why spend time in a meeting if asynchronous votes are all you need?
Howspace
Larger projects (like social learning, events, and workshops) aren't always easy to manage through traditional video conferencing apps. 
Howspace earns its place in your managing remote worker's toolkit, giving a platform to create programs centered around learning, organizational change, and more.
Timezone.io
One of the more challenging parts of the transition to remote work can be collaborating across multiple time zones. 
Quickly see which team members are available right now with the simple interface that Timezone.io provides.
Microsoft Office Teams
Most organizations need a similar set of tools – spreadsheets, word processors, email, and more. 
Microsoft Office Teams provides everything a business needs under one suite – plus remote work tools like internal discussions and video calls.
Google Suite
If Microsoft Office doesn't fit well with your organization's tech stack, consider Google Suite. 
It provides many of the same features in a platform-agnostic package.
Airtable
If Excel or Google Sheets aren't enough for your business, consider trying Airtable. 
It's somewhere between a spreadsheet and a relational database, allowing complex functionality in a pleasant interface (without requiring a developer team to create a custom tool).
Zapier
Collecting data from and switching between the plethora of remote working apps can be time-consuming.
If you want to easily use the best features of different remote work apps together, you can use Zapier's automation integrations to boost productivity.
Store and Collaborate on Virtual Assets and Documentation
Most project management and collaboration tools include some functionality to share documentation and files. 
However, your remote team likely needs a more robust way to store assets and documentation in an easy-to-find and searchable place.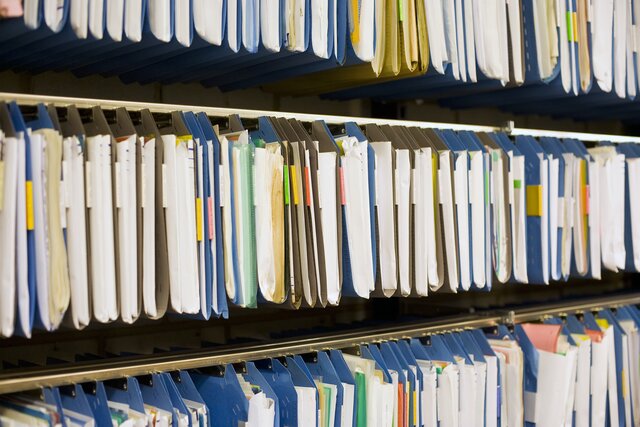 Google Drive
If you're already using Google Suite, the chances are that Google Drive is the perfect solution for storing your files on the cloud. 
Affordable pricing and seamless integration to Google Docs, Google Sheets, and other Google products make it one of the working from home "must-haves" for many remote workers.
Dropbox
As an alternative to Google Drive, Dropbox offers a similar set of features with a slight enhancement: files sync faster. 
This technological difference might be useful for teams who rely on the fastest possible file syncing or need to work from areas with less bandwidth.
Confluence
Need a wiki to centralize your team's documentation? 
Look no further than Confluence, which comes with an array of quick-start templates for common document types to save you time.
GitHub Wiki
If your team is already using GitHub as its source code repository, it might make sense also to take advantage of its wiki feature. 
Using GitHub's wiki keeps your source code and essential documentation in the same place, saving time for team members.
Canva
Popular due to its ease of use, Canva provides basic graphic design functionality. 
It also lets you share your images, branding, and files with other team members.
Adobe Creative Cloud
If your team needs something more professional than Canva, you might want to shell out for Adobe Creative Cloud's features. 
Adobe has been a mainstay in creative work for years, and you'll find every collaboration feature your creative team needs in Adobe Creative Cloud.
Loom
A picture is worth a thousand words, but a video can be worth a thousand pictures. 
Use Loom to create a quick video recording of your screen and face to record documentation, create reports, or send other explanations to colleagues and clients.
Markup Hero helps you capture ideas, communicate clearly, and save time. Instantly snap and share ideas with Markup Hero's screenshot app and image uploader. Clearly communicate your message on any image or PDF with easy to use annotation tools. Save time and access all your files and annotations with a click and make edits on the fly.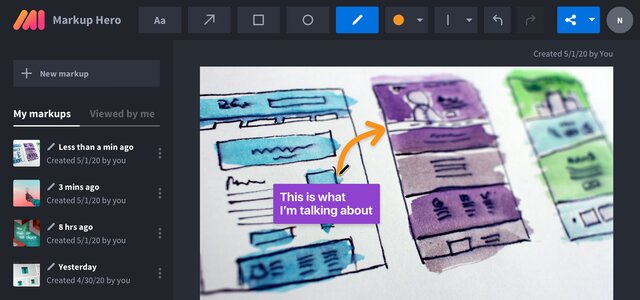 Markup Hero also has a really nice Slack integration that enables users to annotate files with one-click directly from Slack.
Project Management for Remote Teams
Communication on its own isn't enough to create a winning remote team. This information needs to be structured and monitored for a team to perform well.
Keeping track of which team members are working on which tasks can be challenging with a remote team. Staying on top of their assigned tasks, related updates, and upcoming deadlines can be even more challenging for the team members.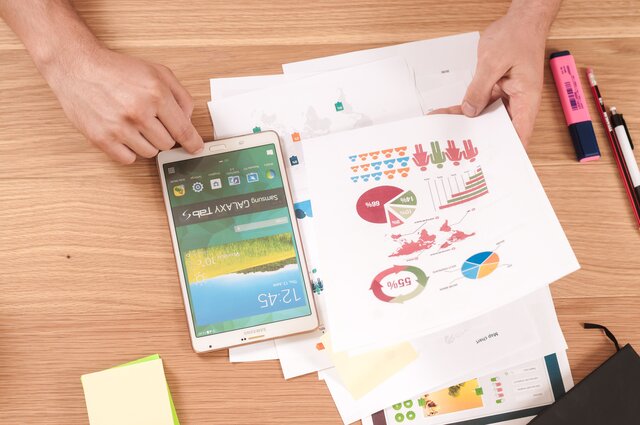 Avoid confusion or wasted work by trying out some of these winning options for remote workforce management software.
Trello
As one of the most intuitive (and free) remote work management tools, it's no surprise that Trello is some of the most widely-used software to work remotely from home. 
Simple drag-and-drop cards allow you to organize tasks, add attachments, and host discussions in a simple web interface.
Asana
If you need a more granular approach than Trello, you might want to try Asana. 
You'll get task management, attachments, calendars, and project dashboards. 
Todoist 
It has more in common with a todo list than a Kanban-style product like Trello. Still, Todoist may be all that a small team needs – or might be a personal addition to your organization's planning software. 
It provides an intuitive, quick-and-easy todo-list with basic collaboration features for your team.
Notion
If you're looking to combine task management with notes and documents, try Notion. 
It offers many of the standard features of remote work management tools in a pleasant, wiki-style interface.
Basecamp
No discussion of tools to manage remote employees would be complete without Basecamp, used since 2004 for managing projects. 
Created by a team as a way to manage their tasks, you'll get all the necessary remote working essentials.
ClickUp
As a noteworthy alternative to platforms like Trello, ClickUp provides even more features in its free version. 
Advanced reporting, unlimited storage, and more integration are also available for a small fee per user.
Taskworld
Along with managing projects and assigning tasks, you'll get one key feature in Taskworld that you won't find in most other remote project management software. 
Taskworld makes it a cinch to provide feedback on performance, helping your remote team boost its output.
Monday.com
It's similar to other favorite remote work tools for project management, but Monday.com adds extra features that some agencies or businesses will find useful.
For example, you'll get budgeting and many integrations with other popular remote work software.
Podio
If collaborating and managing projects inside an interface similar to a Facebook group sounds like your ideal remote team management setup, Podio may be the perfect fit for you. 
Create workspaces for each project where your team can comment (they can also privately message each other).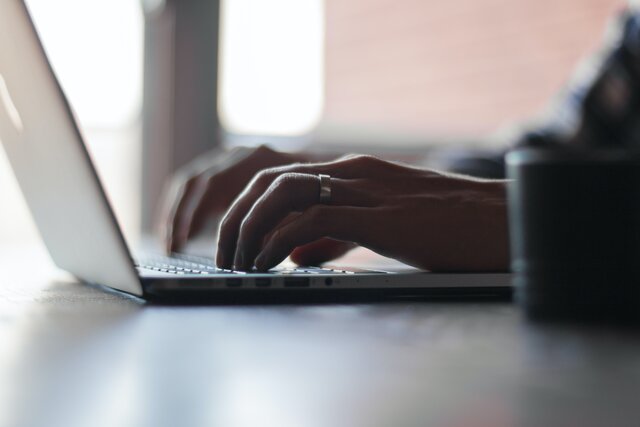 GitHub
Almost every software developer has used GitHub at one point, but did you know it also provides a robust platform for teams? 
Use it to track issues, bugs, releases, and organize and backup your team's source code.
Jira
While GitHub provides a platform to manage and host your team's code repository, Jira adds extra project management features.
For example, your team might benefit from Jira's enhanced bug and development cycle tracking.
Tracking Remote Workers' Progress
Staying on top of multiple team members' progress can be difficult, especially when they're scattered around the globe. 
One of the best tips for working remotely is to keep abreast of your team's (and your own) progress with these handy work from home productivity tools.
I Done This 
You could think of I Done This as similar to a daily standup app: team members can check in with their current progress. 
These check-ins make it simple to monitor a team's performance via reporting.
Toggl 
Productivity gurus swear by tracking where you spend your time.
Toggl makes it easy to record how much time is spent on each task and boasts multiple integrations for quick one-click tracking.
Time Doctor
Set Your Team Members up for Success with These Remote Work Tools
Working remotely creates some challenges – but that doesn't mean that you or your team have to struggle with those challenges.
What's the situation for your remote team? Try improving it with these popular remote work tools combined with our favorite working from home tips and remote work gadgets.