Are you wondering how to start a personal travel blog? You've been traveling for some time, or maybe you're just about to leave on your first trip. Perhaps your friends or family want to follow your journey, or you want to know how to start a travel blog and make money.
Also, a travel blogger salary can be six figures a year! Getting to this level is challenging, but it's a form of remote work writing – a way how to make money while traveling.
Regardless of whether you want to make money from a travel website, or you want to share your experiences – it's not too late in 2019 to start a travel blog. Travel blogging is a crowded space, but here are more opportunities for travel blog success and income now than ever before. 
You don't need to take a course to get started, although it can help save time. Keep reading for a quick guide on how to start a travel blog with WordPress.
How to Start a Travel Blog Step 1: Choose Your Blog Name's and Niche
The first step in this tutorial on how to start a travel blog isn't writing, setting up the website, or even thinking of names. It's deciding on your target audience.
Where do they live? What do they do for work? How old are they? Why would they be reading your blog? Create a few personas of different people you expect to be reading your blog.
Since the travel blogging industry is so crowded, it helps to pick a niche or find some way to differentiate yourself. Will you write about budget travel? Maybe you travel with only a carry-on bag. Do your trips center around a theme? Pick something that helps you stand out.
Be careful. You don't want to pigeonhole yourself, or else your travel blog success ends as your life changes. Imagine you called your blog, "Twenty-somethings Travel." What happens when you turn thirty?
Now that you have an idea of your blog's theme and target audience write down a few names that stand out. Keep it as professional (or unprofessional) as you like, but don't forget that you might want to sell this blog someday.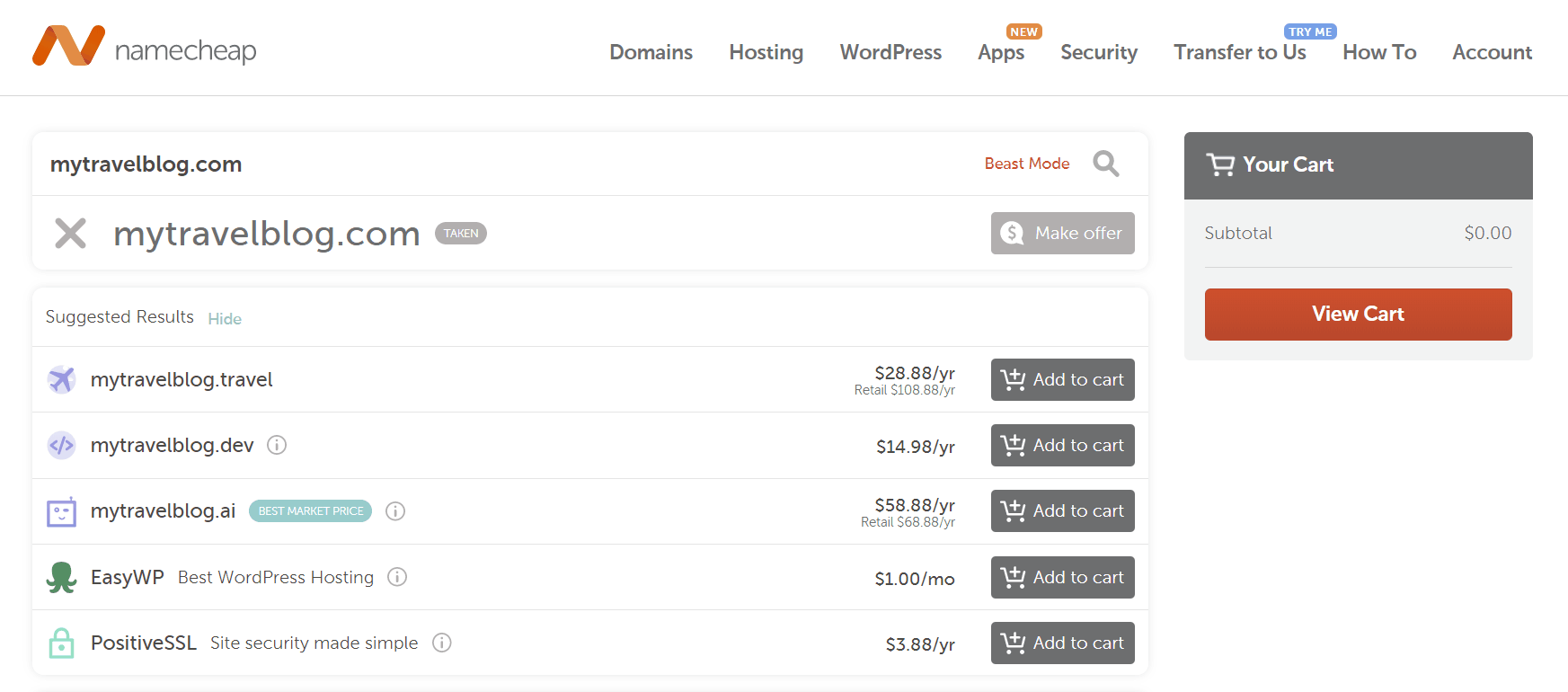 Use a website like Namecheap to make sure the domain is available. Check that the name is available on all social media platforms you plan to use (Pinterest and Instagram are the most popular for the travel niche).
How to Start a Travel Blog Step 2: Find a Website Host and Buy Your Domain
You need a website host, which stores your website's files and makes them available on the Internet. 
Are you wondering how to start a travel blog for free? You can get hosting for free from WordPress.com – but your options for customizing your site are limited. To make your travel blog more professional, you'll eventually need to pay for a more powerful web host when your blog gets more traffic.
Bluehost, HostGator, and DreamHost are all popular low-budget web hosts. Their lowest-tier starter plans are adequate for most blogs. If you have the money to spend and expect lots of traffic quickly, you might want to consider better hosts such as SiteGround.
Do you have any technical skills? You can even self-host your site for cheap with a VPS on Digital Ocean or Vultr. You'll need to be able to use an SSH command line, but a single lowest-tier server can run several websites (and you get full control).
Some hosts offer deals on your website's domain name, but it's often better to buy them through a third-party like NameCheap or Google Domains. Use a .com domain, since it's the only one people will remember. Keep it under four or five words, and don't use dashes.
How to Start a Travel Blog Step 3: Install WordPress
WordPress is a blogging platform (built on PHP) that powers around 30% of websites on the Internet. Since its release in 2003, it's been a favorite among bloggers for years for its customizability, ease of use, and plugins – and it's free!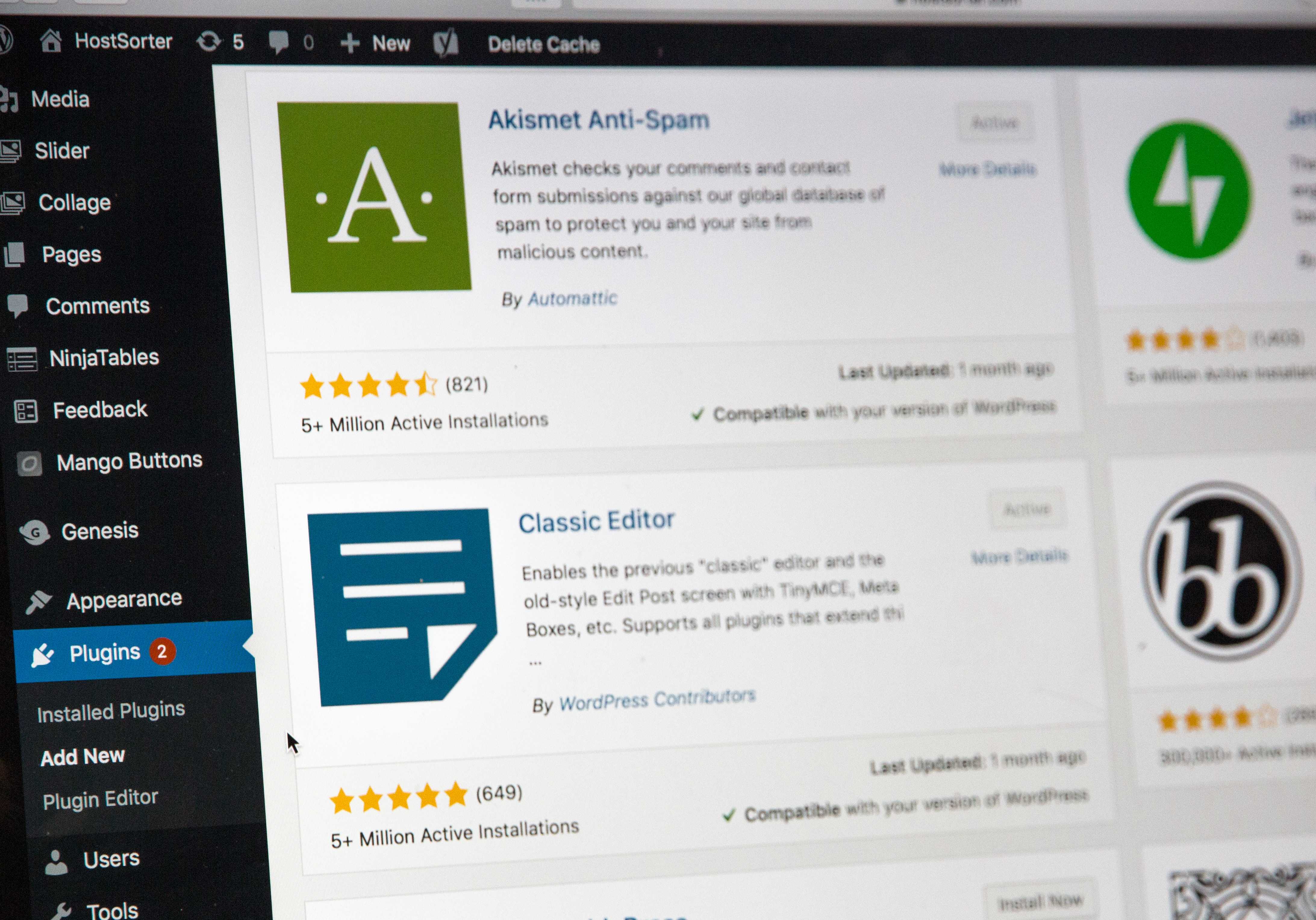 Given these fantastic features, we'll focus on how to start a travel blog with WordPress.
Installing WordPress on most web hosts is a simple one-click process. Some hosts may charge you more to host a WordPress web, so keep this in mind when you're looking at pricing plans. If you opt to self-host a website on your server (like Digital Ocean), you can run a command from the command line to create your website.
Once you've installed WordPress, it's time to install some essential plugins. Plugins provide useful features not available in the default WordPress platform. You'll probably want the following plugins:
Yoast SEO, which helps optimize your website so that people searching on Google have a better chance of finding your travel blog.

Updraft, or another plugin that backs up your site to external storage like Google Drive in case there's a problem requiring you to restore your website.

Askimet, or another plugin that helps protect your website from spam through contact forms and comments.

ShortPixel, or another plugin that helps optimize your images so that your website loads faster (which also causes Google to show your blog higher in search results).

Contact Form 7, or another plugin that lets your readers send you emails through the website.

SumoMe, or another plugin that makes it easy for readers to share your articles on social media.

Google Analytics, which helps you see details about your readers like time spent reading, location, and other traffic statistics.

WordFence, or a similar security plugin to keep your site safe from hackers.
Now that you've set up your WordPress travel blog, it's time to make it aesthetic.
How to Start a Travel Blog Step 4: Choose Your Website Theme
You can use a free theme or find a paid theme (which typically offer more features and better performance). If you're serious about making money from your travel blog, you can even hire a web designer to create a completely custom theme – although this can be expensive.
Be careful with free themes. Some contain malware and other code that can lead to your site being hacked or other problems down the road. Stick to the themes available in the WordPress theme browser, or pay for a theme to stay safe.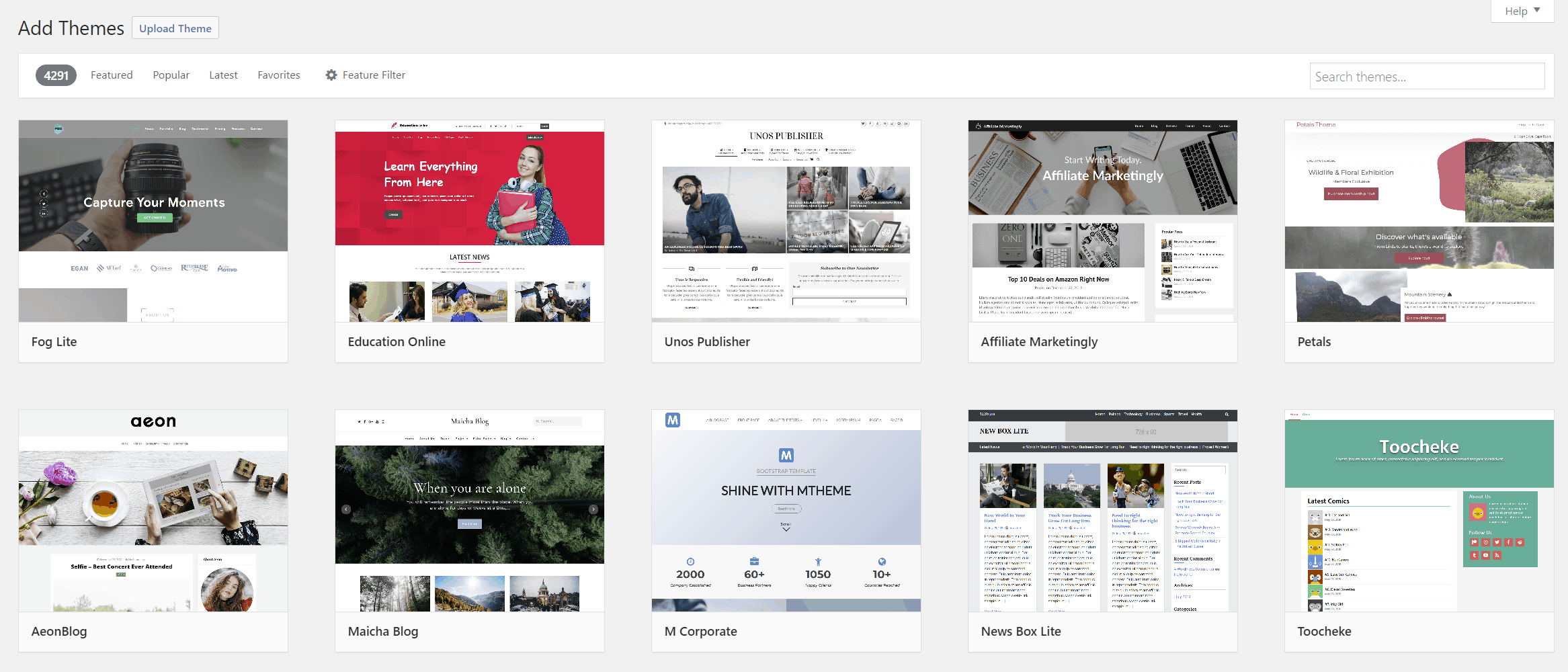 Once you've chosen a theme, you'll need a logo. If you have artistic skills, you could use Canva, Adobe Illustrator, or other software to create your logo. Otherwise, sites like Fiverr and Upwork make it cheap to get a logo designed.
How to Start a Travel Blog Step 5: Write and Promote Your Blog Posts
You're now ready to write your first travel blog post. There are a few rules of thumb to keep in mind. 
First, try to publish posts consistently. This way, your readers keep coming back and don't forget about you. Take some time to plan a content calendar listing your article topics and when you'll publish them.
Longer posts tend to get more traffic. In 2019, the best way how to write a travel blog post is to try and create the longest, most comprehensive article on the topic. This detailed, rich content convinces Google and other search engines to show your post higher in search results.
You'll also want to include relevant keywords. Semrush, Ahrefs, AnswerThePublic, LSIGraph, KeywordsEverywhere, and even Google's search suggestions can help you find keywords and topics to add to your travel blog post. This way, you know that you're writing the content that your readers want.
Once your posts are published, you'll need to promote them. A good rule of thumb is to spend 40% of your time writing the post, and 60% promoting it. Some ways to get your travel blog post noticed are:
Networking on Facebook groups with other bloggers and your target audience.

Writing guest posts for other bloggers (and publishing their guest posts on your site) to share your audiences.

Submitting posts to larger sites. Wrote an article about remote work while traveling? You might be able to have it published on Forbes, for example.

Optimizing your SEO (search engine optimization). Research and test different keywords, include them in headings (H1, H2, etc.), optimize your images, boost your site's performance, and get other websites to link to your posts.

Sharing it on your social media. You could share it three to five times during a week or two. Pinterest is especially effective for most travel bloggers.
How to Start a Travel Blog and Make Money by Writing about Your Trips
You could stop here, and enjoy writing posts for your travel blog. However, you might want to get paid for your time and effort.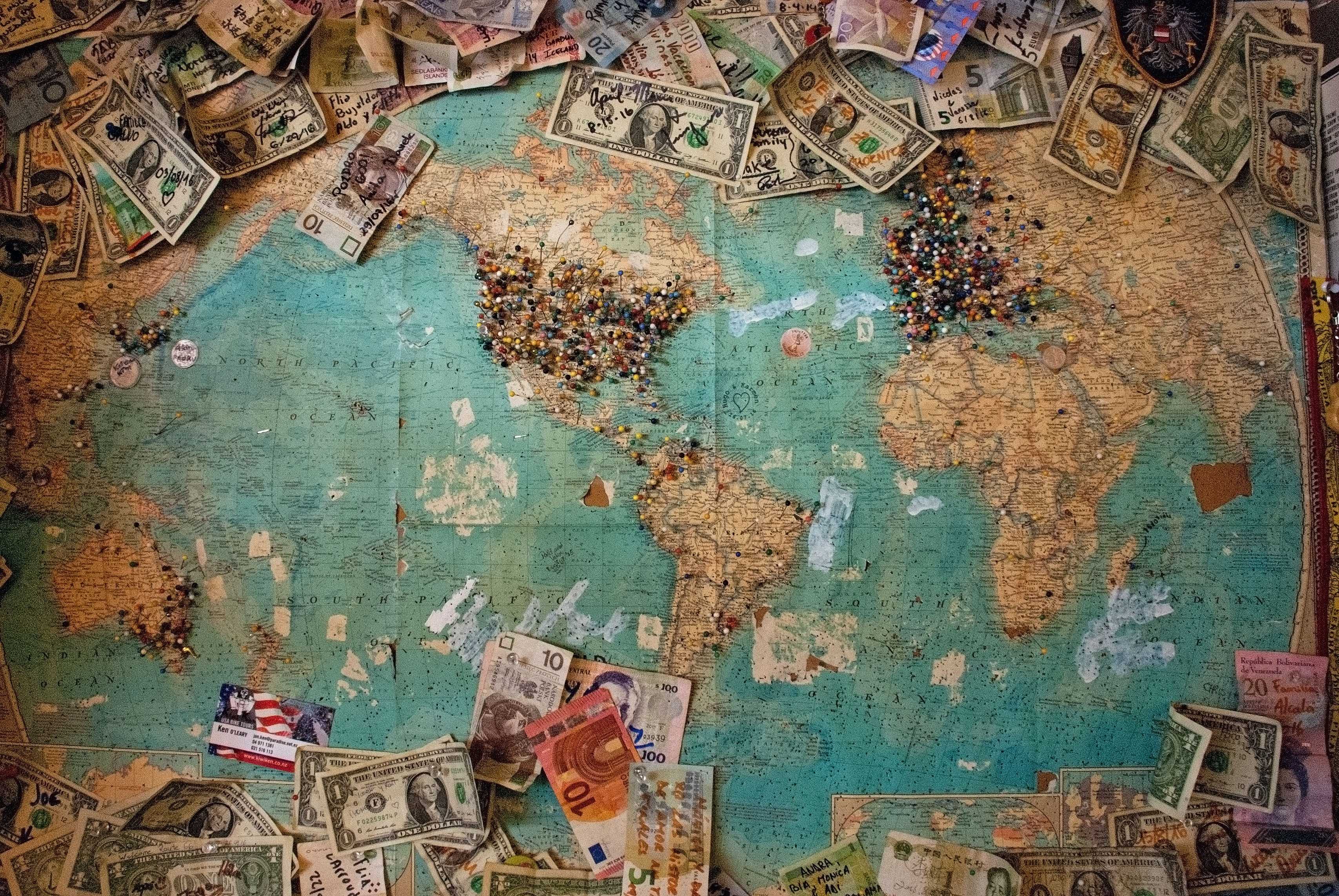 Travel bloggers make money in a variety of ways. Google Adsense or other advertisements are one way to get revenue. 
Another popular program is Amazon Affiliates, which lets you link to products and receive a commission when someone purchases. Even if you don't use Amazon Affiliates, almost every product offers an affiliate program. 
For example, if your blog was about remote work, you could write an article about noise-canceling software like Krisp and inquire about Krisp's affiliate program. If you wrote an article about the best apps for digital nomads, you could join affiliate programs for those apps and make some extra cash.
Besides affiliates, you can make money through press trips, reviewing free products, and sponsored hotel stays. Another popular tactic is to create and sell programs teaching others how to get started travel blogging, although you'll need some travel blog success first.
Ready to Start? 
You've now got an overview of what you need to know to start a travel blog. In less than an hour, you could have your website launched! 
Use this tutorial on how to start a travel blog and get started today. 🙂