If you're a digital nomad traveling the world in search of a coworking space, Bali deserves a spot on your list of places to visit. 
Knows as the "Island of a Thousand Temples," Bali is also called home by thousands of digital nomads enjoying the beaches, rice paddies, forests, mountains, and especially the community. 
With this thriving remote work community, it should come as no surprise that you can find some of the best international coworking spaces in Bali. Keep reading to discover seven of the most-revered, highly-reviewed remote work offices on this beautiful island.
1: Coworking space Bali Bustle (Kuta)
If you hate a commute to your co-working space, Bali Bustle has you covered. Head to Kuta and sign up for Bali Bustle's co-living space. It includes free WiFi, hot showers, a rooftop, and even a cooking corner for when you get tired of eating out.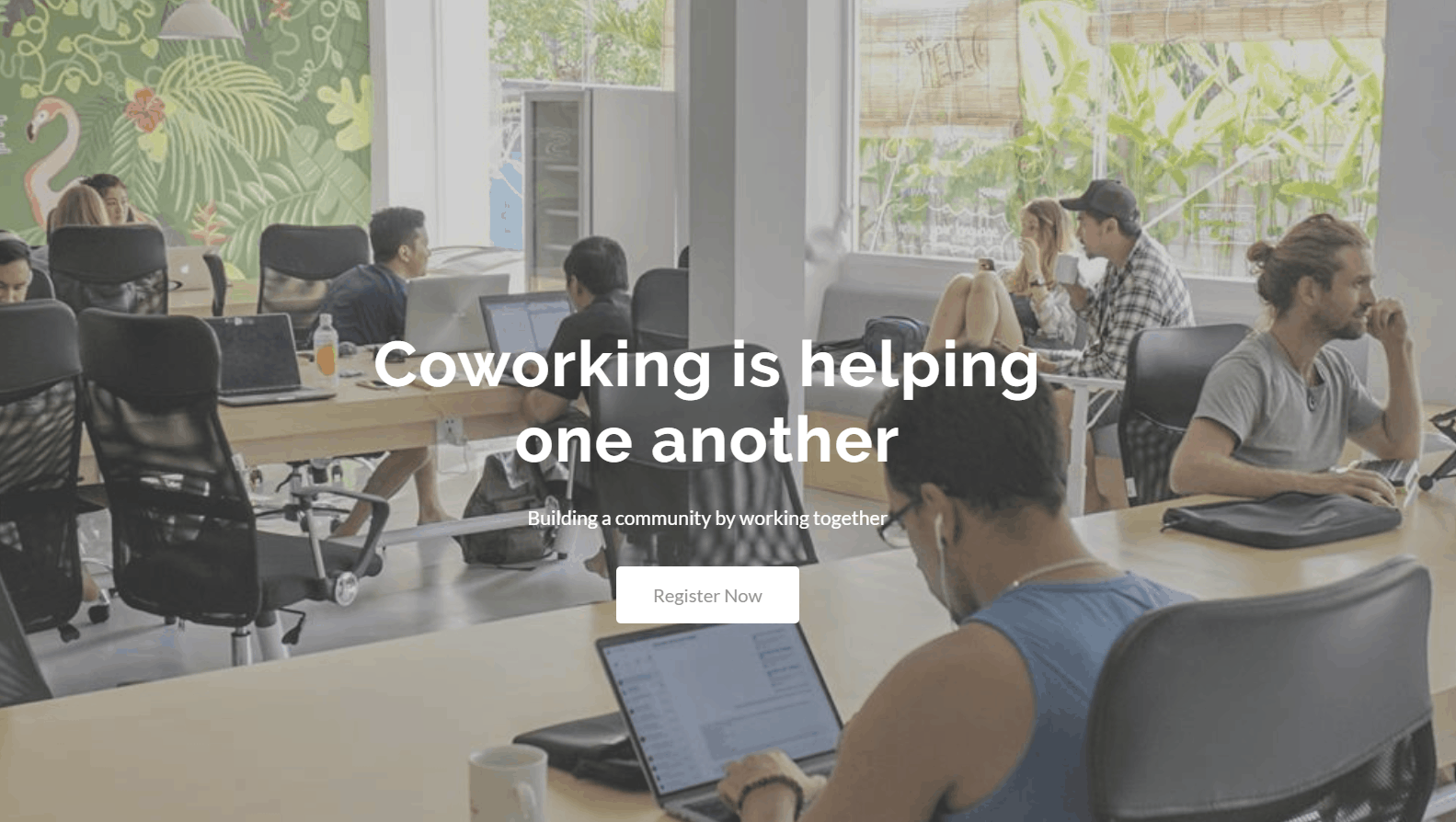 Even if you don't need co-living in Bali, you can still sign up for Bali Bustle's affordable co-working (2200000.00 IDR per month). Enjoy free coffee in the air-conditioned space, scooter parking, and a Skype room if you need some privacy (don't forget to get Krisp for the clearest noise-free calls).
2: Biliq Bali (Seminyak)
Need a co-working space, but hesitant to commit to a daily, weekly, or monthly package for your office in Bali? Biliq Bali Cosharing space is perfect for you – they're the first coworking space in Bali to charge by the minute.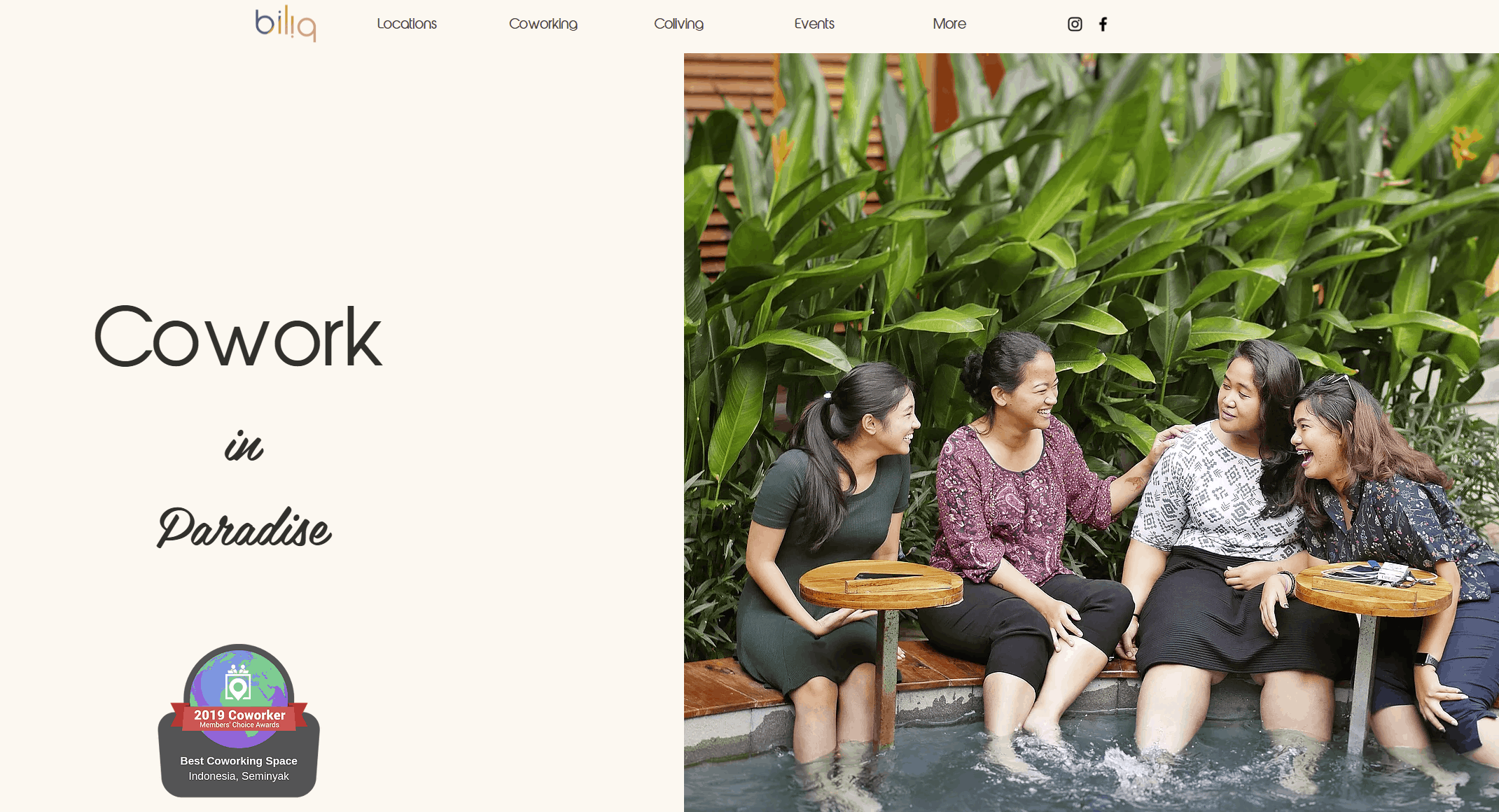 On top of its unique pricing model, Biliq also offers weekly yoga, workshops, and Skype rooms. Most importantly, the internet connection is up-to-par for you to have a productive day from Biliq's variety of scenic work areas. You don't even have to leave to get food since they host a fairly-priced cafe and give you free coffee.
3: Rumah Sanur Creative Hub (Sanur)
If you find yourself in the southeast side of Bali in eastern Denpasar, head over to Rumah Sanur Creative Hub. Mingle with the local community, businesses, social entrepreneurs, traders, start-ups, artists, and creatives in the cozy space while surrounded by beautiful art.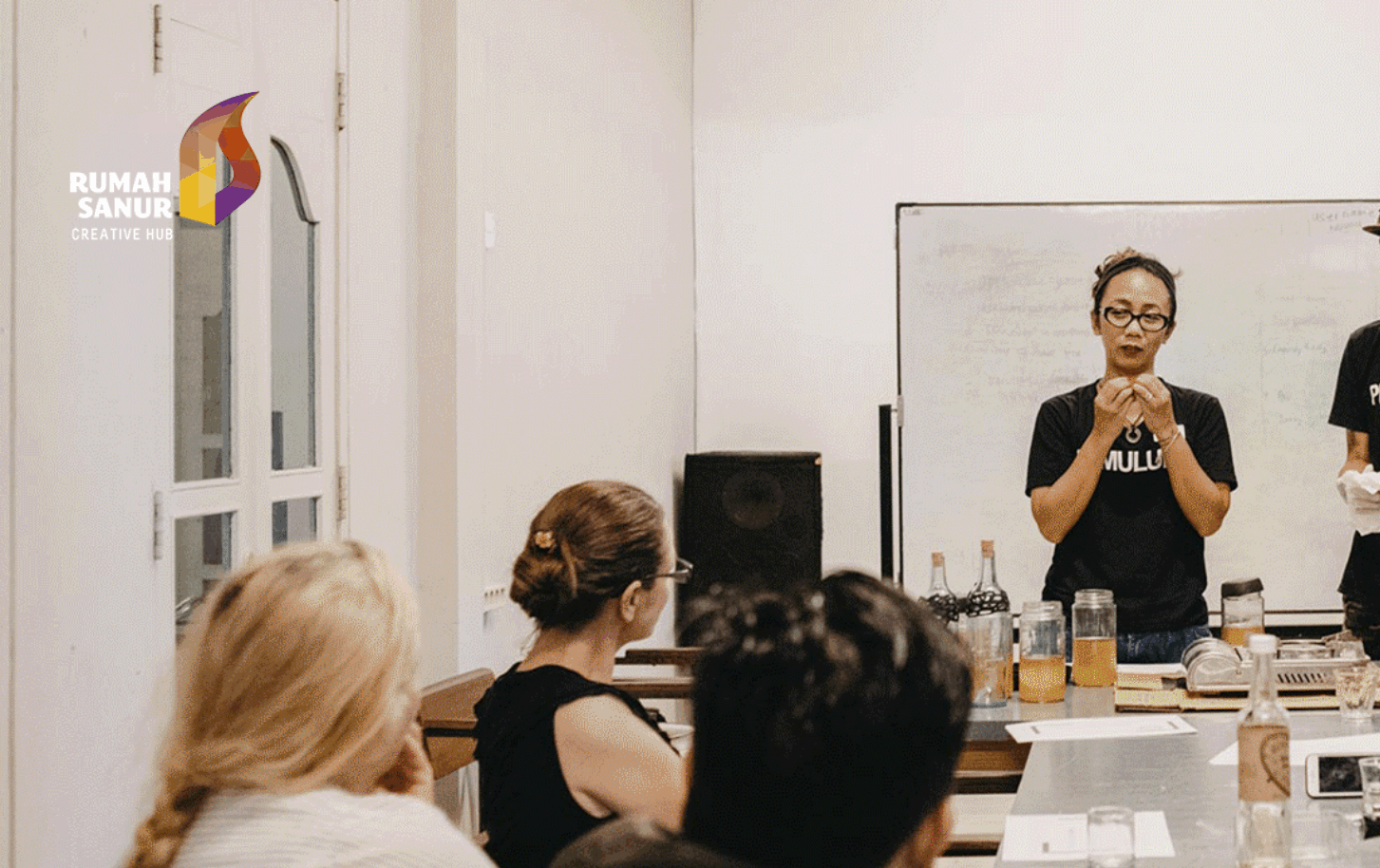 If you're not a morning person, then you'll enjoy the later hours at Rumah Sanur. The friendly staff keeps this creative hub open from 8 AM to 11 PM. It even offers diffability access so that anyone can enjoy the facility. You'll also have access to amenities like air conditioning, coffee, and food so you'll never need to leave as you spark your creative side.
4: Coworking space Dojo Bali (Canggu)
As one of the most notorious co-working spaces in the famous digital nomad city of Canggu, Dojo Bali offers everything you could need in a co-working space. 
You'll find a variety of pricing plans (including access to another excellent coworking space in Bali, Hubud) ranging from 30 hours a month for IDR 800,000 to IDR 2,900,000 to unlimited time, along with a discounted off-hours pass for night owls. If you're looking for a place to live, Dojo also offers co-living options.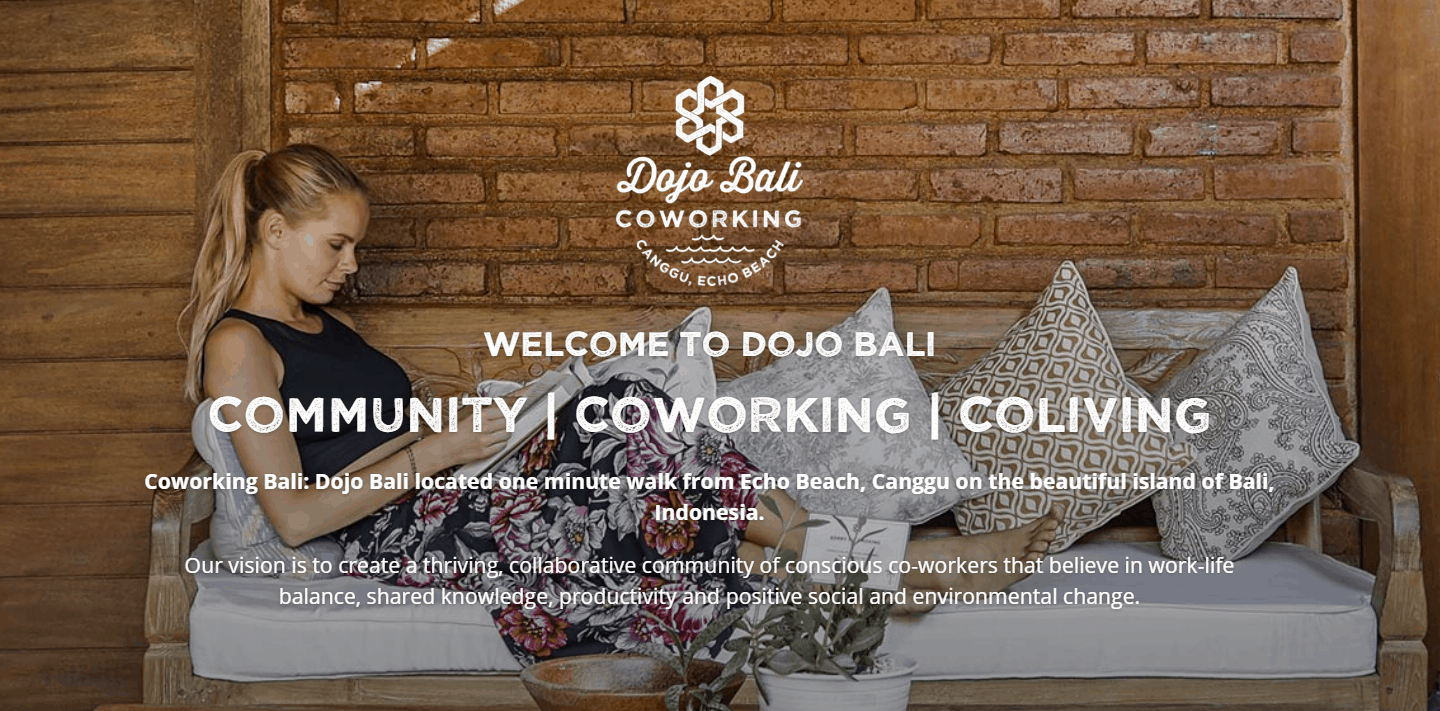 Perched near the edge of Echo Beach, this two-story coworking space lets you work inside near the pool or surrounded by art, or on the balcony enjoying the sea breeze. The strong community vibe offers the social environment you need, while also providing quiet spaces when you need to focus on your work.
5: Hubud (Ubud)
Listed as one of the top 10 coworking spaces in the world by Lonely Planet, Hubud began as the first coworking space in Bali. Relax in a beanbag chair while you network and make friends for life with the barefoot (everyone leaves their shoes at the door) community of over 200 digital nomads. You'll share valuable skills and collaborate with like-minded people on projects.

Hubud also offers events almost every day along with other amenities like a cafe with vegetarian options. Membership as Hubud isn't for the remote worker on a budget, with prices ranging from IDR 800,000 for 30 hours to IDR 2,900,000 for unlimited hours (but you get what you pay for). Off-peak hours discounted memberships are also available.
6: Outpost Bali (Ubud and Canggu)
With three locations in Bali (and one in Cambodia), Outpost is another immensely popular co-working space with its beautiful facilities.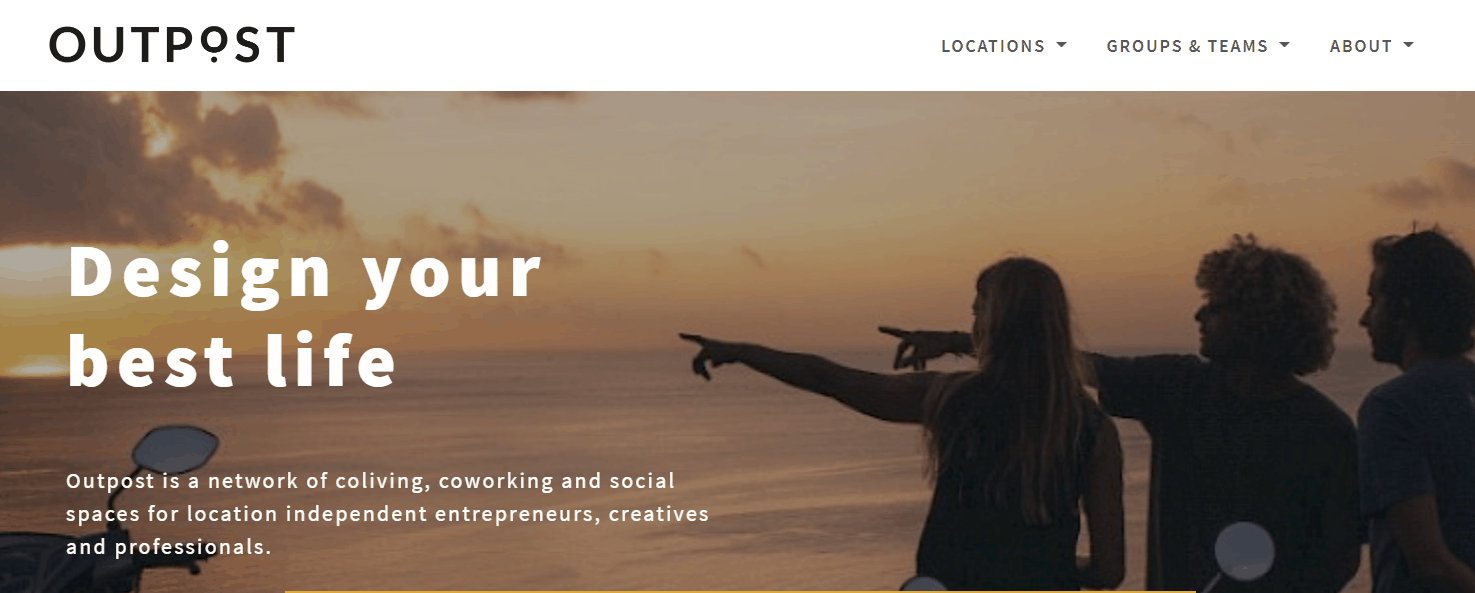 Are you tired of co-working spaces with uncomfortable chairs or stools? Outpost boasts comfortable office ergonomic chairs to keep you comfortable for a productive day with excellent WiFi. Take a break mid-day to drive your scooter to the beach two minutes away at the Canggu location, or head to Ubud and enjoy the larger thriving remote worker community. 
Membership gives you discounts at local restaurants and other establishments, plus workshops, member lunches, and access to events. Memberships range from 25 hours per month for IDR 680,000 to unlimited at IDR 2,700,000.
7: Coworking Space Tropical Nomad (Canggu)
Step off your scooter into the beautiful open interior of Tropical Nomad in Canggu, and you might never want to leave. Order a coconut or coffee from the cafe and enjoy the gorgeous all-white open interior of this recently opened workspace. 
The spacious environment gives you plenty of room to gather with the community around the tables for work, while smaller air-conditioned rooms are available upstairs. Tropical Nomad even offers outdoor work locations where you can enjoy the breeze from your laptop.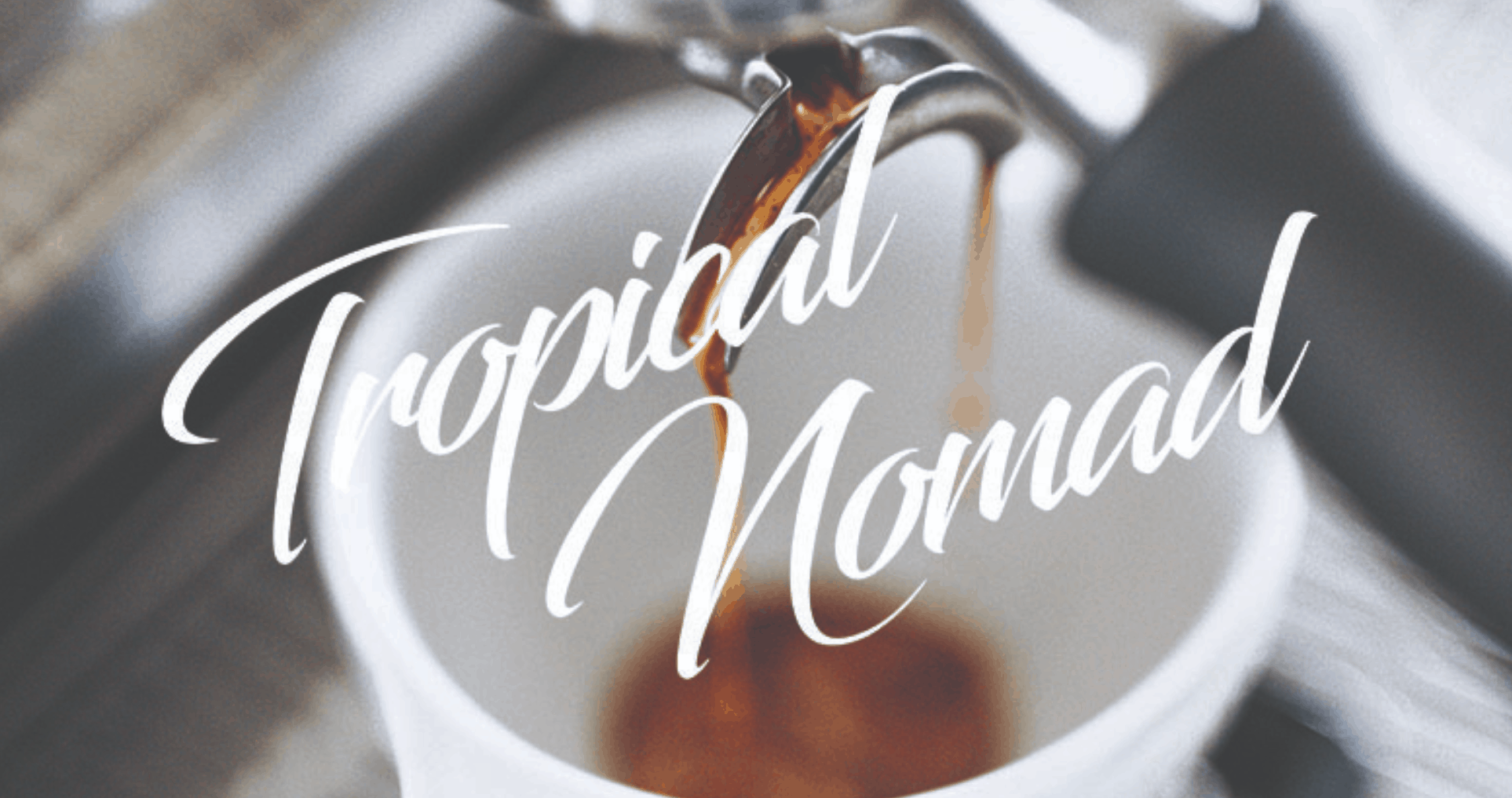 Prices are slightly cheaper than Dojo Bali (also located in Canggu), with memberships ranging from the lowest-tier 25-hour pass for IDR 700,000 per month to the unlimited plan costing IDR 2,700,000. Like most other coworking spaces, Tropical Nomad also hosts events 
If You're Looking For Scenic Coworking Spaces With Community, Bali Might Need to Be Your Next Destination
Planning your next trip as a digital nomad? Already in Bali, but want to try a few different locations to spice up working remotely?
With these seven top coworking spaces, Bali offers a work experience that might feel more like a productive vacation than a day at the office. 
Note: We also have a list of best coworking spaces internationally, if you ever need to look further 🙂