Digital nomads roam the world, but many congregate in a handful of digital nomad cities. This isn't too surprising since adventurers still need specific amenities for their remote work: internet, community, adventure, and communication tools like Krisp.
After scouring the digital nomad statistics, here are the twelve hubs which have attracted the most remote workers.
Favorite Digital Nomad Cities in Asia
Many of the best digital nomad cities to work remotely are in Asia. Low prices, warm weather year-round, and adequate internet have lured the nomad community.
Canggu, Bali, Indonesia
Located on the island of Bali in Indonesia, Canggu is known as one of the best places to work remotely from – especially if you're a little older with a decent income. Most nomads pay between $1000-1500, although some can get by on much less. Unsurprisingly, it's becoming overrun with tourists, so you may want to visit sooner than later.
Internet is the lifeblood of a digital nomad. While Canggu doesn't offer the fastest or most reliable internet in this list, the speeds are adequate for most remote jobs. Canggu is one of the digital nomad cities that offer a beach, but it's often littered. Still, surfing is an option from May to October.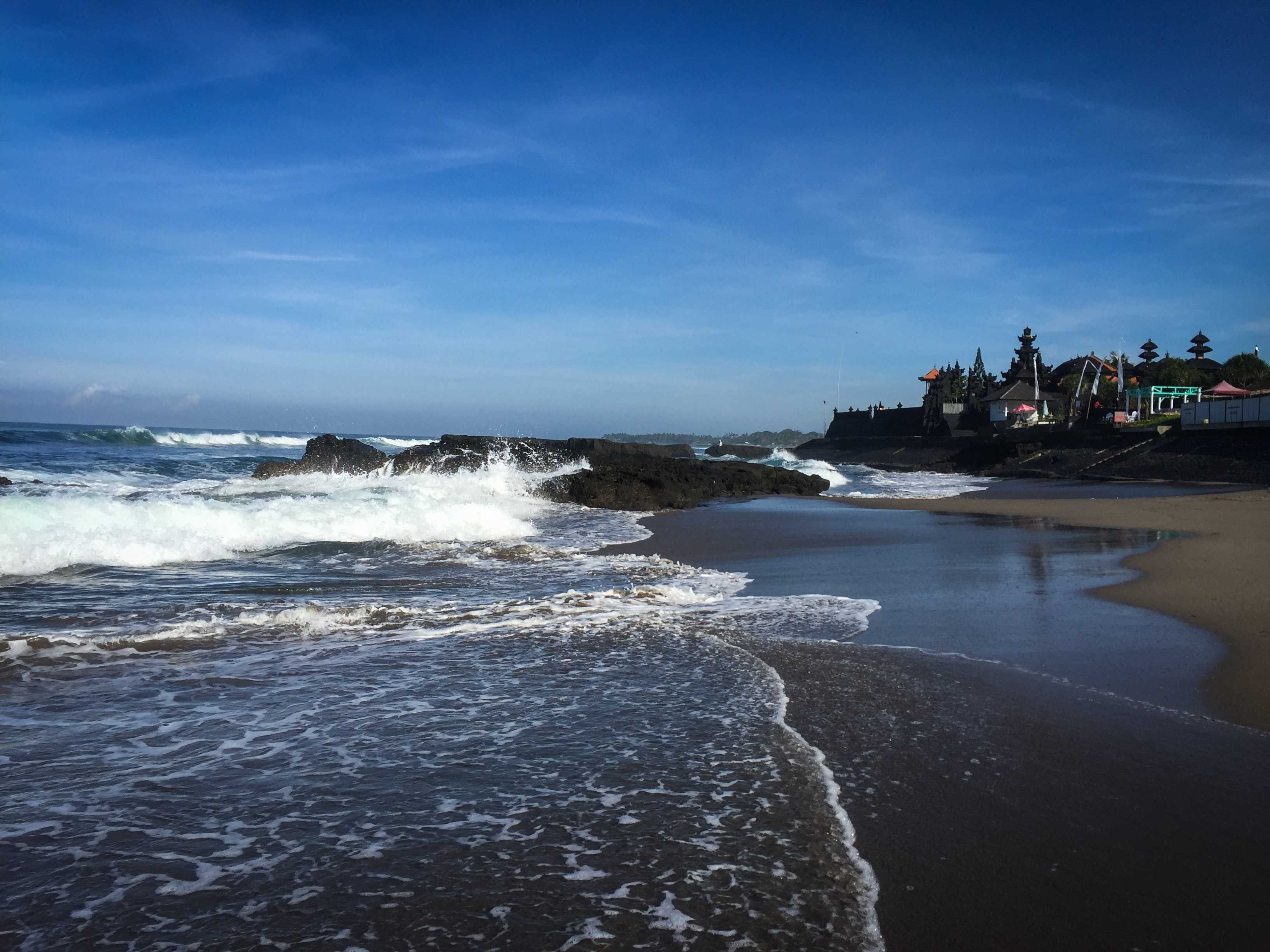 While Canggu is relatively peaceful and friendly to foreigners, it's lacking in quality healthcare options. Some nomads find the difficulty of walking and dangerous, congested traffic offputting. You'll probably need a scooter if you want to leave your lodging. 
Others looking for a more authentic travel experience might be disappointed that they are surrounded by stereotypical western digital nomads instead of locals. On the other hand, this can be a blessing in disguise for English speakers, since it helps them avoid a common term used to describe a digital nomad: lonely.
Chiang Mai, Thailand
As the home to a massive digital nomad community, Chiang Mai has a reputation for being one of the best cities in Asia for a digital nomad. Decent internet, a fair number of English speakers, relative safety, and warm temperature year-round make it an attractive place to start as a digital nomad.
One of the main selling points for Chiang Mai is its highly affordable prices. Most nomads report spending about $1000 a month, but others can survive with as little as $300 per month.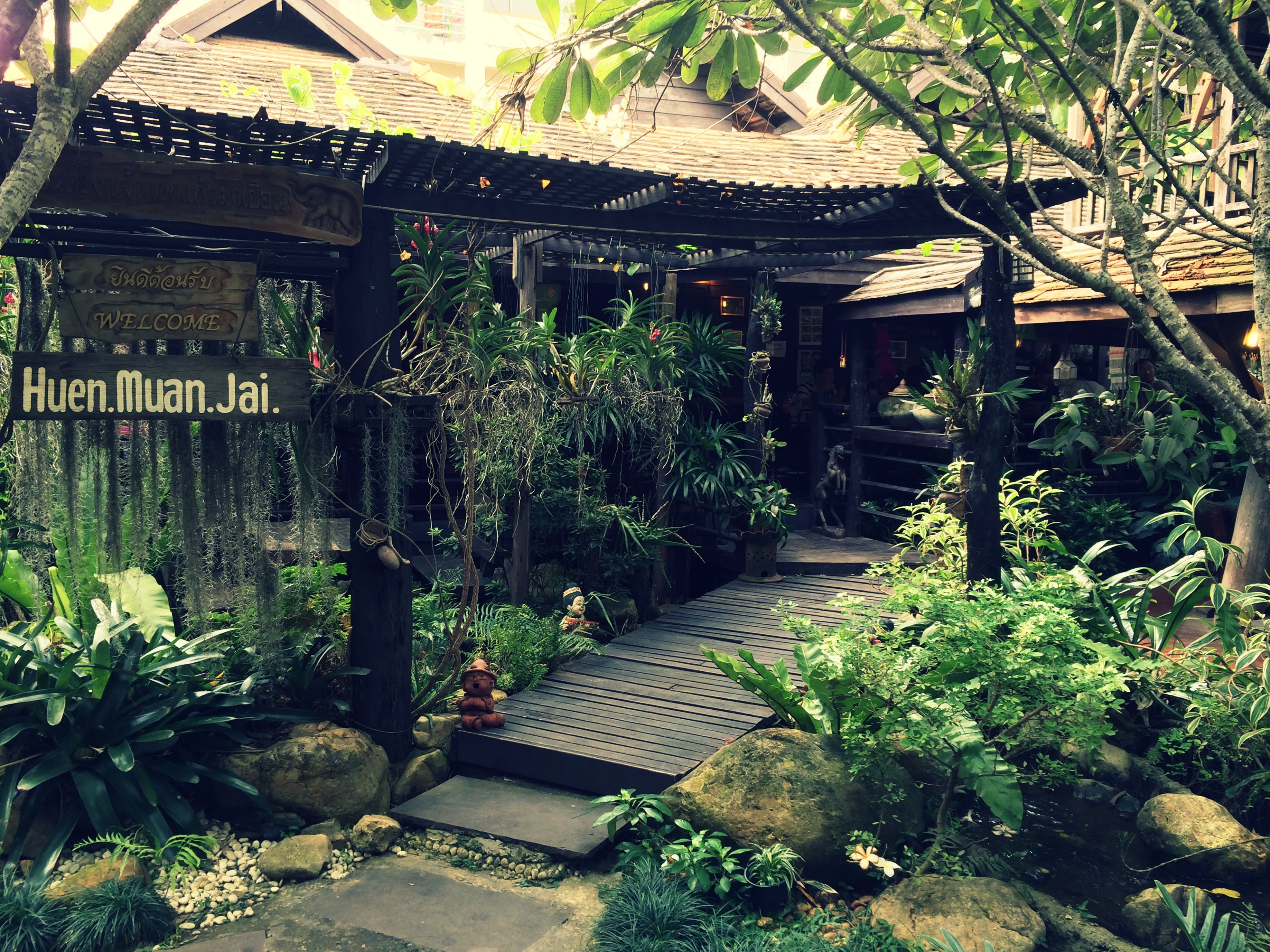 Being one of the cheapest digital nomad locations also brings a crowd that some nomads might not like. The "Chiang Mai Entrepreneur" tends to be someone becoming a digital nomad through dropshipping, MLM, or FBA. Those who have found other ways to make money as a nomad often find these digital nomads annoying, but there's no right or wrong path.
While Chiang Mai is more walkable than Canggu, some find it dull with few locations worth walking to. If your nomadic lifestyle revolves around working remotely, this may be a blessing in disguise. If you're looking for non-stop excitement, keep reading through this list.
Chiang Mai also offers better healthcare than Canggu, although the poor air quality – particularly during the burning season from February to April – might dissuade the most health-conscious nomads. 
Seoul, South Korea
One of the digital nomad cities you might miss on Instagram is Seoul, South Korea. It's reasonably friendly to foreigners, peaceful, and offers quality internet – especially at the more upscale cafes. 
You'll need a slightly higher digital nomad budget to stay in Seoul, with most nomads spending between $1500-$2500 per month. Speaking Korean isn't a requirement since there are a fair number of English speakers if you stay in the expat-heavy areas. Loneliness might be the result of venturing from these areas unless you speak Korean.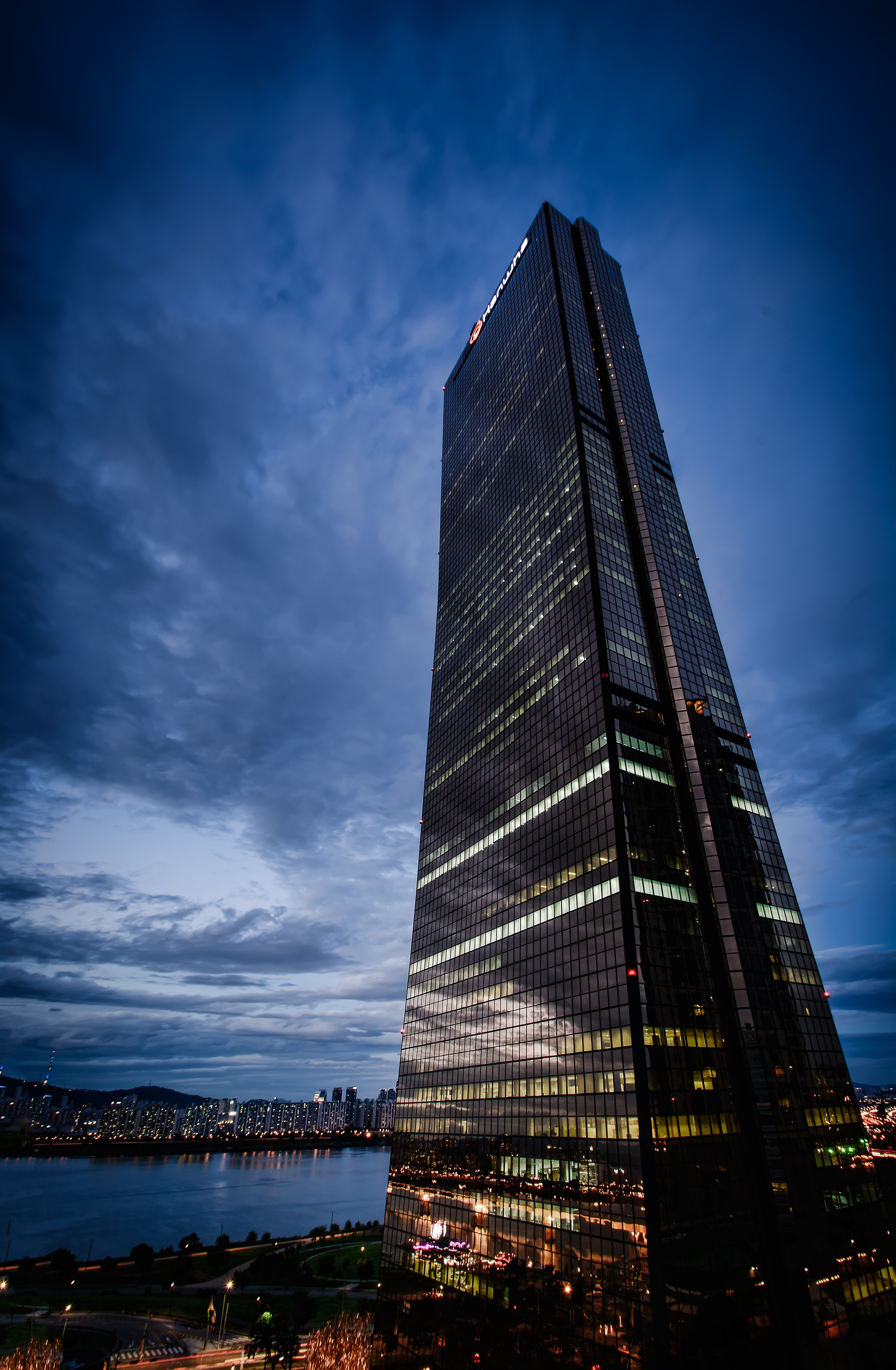 Also, some cultural differences might catch you by surprise – for example, many restaurants aren't accustomed to serving solo diners. Healthcare also has a worse reputation.
Most of Asia is warm year-round, but Seoul experiences a colder winter. Give it a try from April to June or September to October, when temperatures are more reasonable without oppressive heat.
Bangkok, Thailand
Thailand is one of the best cheap countries to work remotely, so it comes as no shock that this country hosts another of the most popular digital nomad cities: Bangkok. Sometimes called "The Shanghai of South East Asia", it offers a well-rounded table of amenities to those being a nomad.

Reasonably fast internet and adequate safety team up with a walkable city landscape and foreign-friendly populace. The large expat and nomad community enjoy a tasty variety of food. For healthcare, Bangkok offers the 7th best hospital in the world.
No city is perfect, and Bangkok has its flaws. Some nomads describe it as dull and overhyped. Poor air quality, scorching temperature year-round, chaotic traffic, and "meh" nightlife might discourage some nomads. Still, the relatively low average cost of $1500 per month helps explain why other nomads consider this one of the best places to work remotely.
Kuala Lumpur, Malaysia
South across the Gulf of Thailand from Bangkok lies Kuala Lumpur, another favored digital nomad city in Asia. Tolerable health care, acceptable internet, and enough English speakers help it meet a nomad's basic necessities.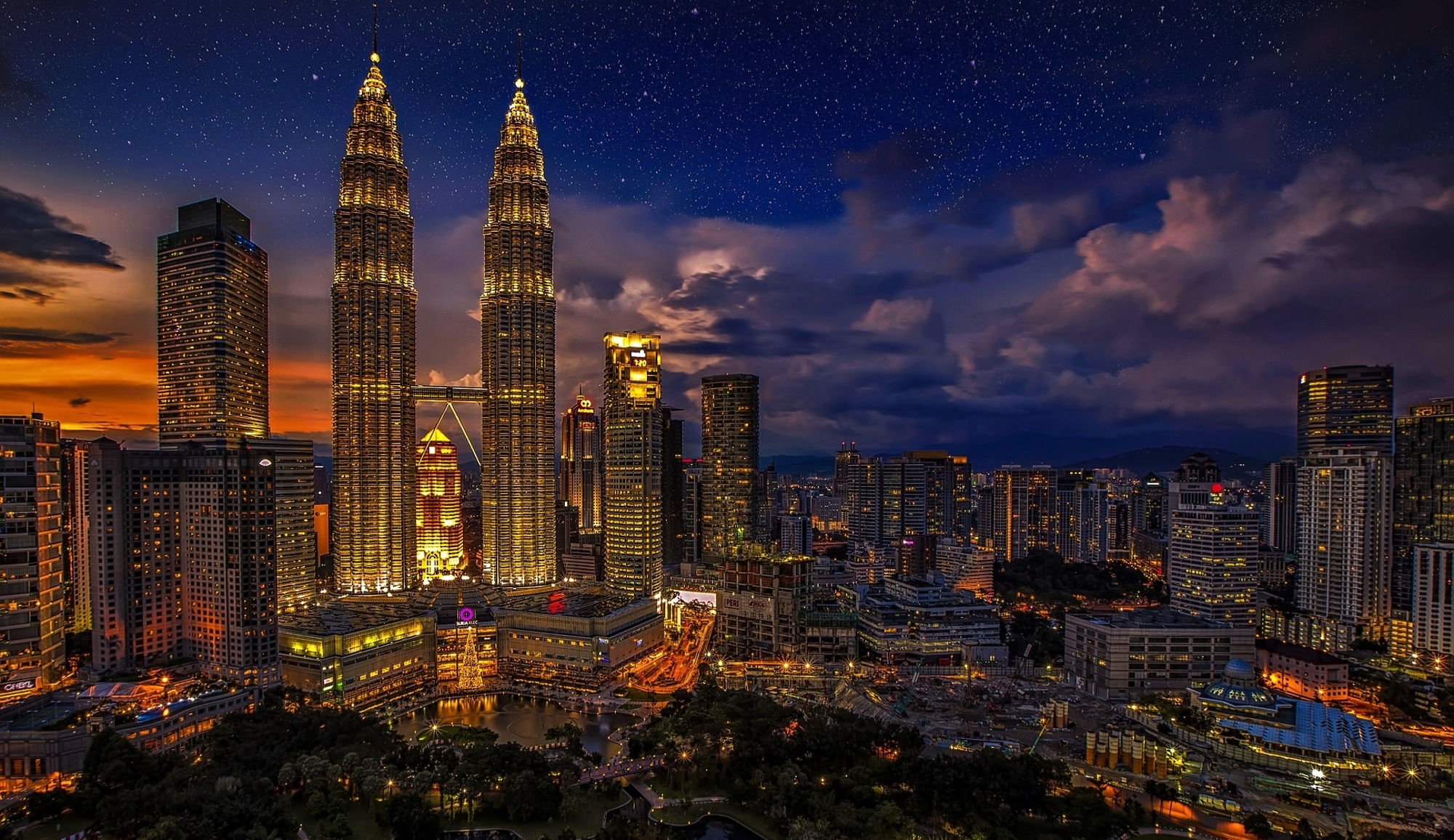 One common complaint is the boiling temperature year-round, which tend to be accompanied by clouds. Ont the other hand, the air quality is higher than in many Asian cities. It's also not the most female-friendly city, and traffic can be dangerous.
While some consider it a dull city unless you enjoy consumer culture, the high standard of living with cheap food and lodging – around $1400 for many nomads – make it a choice city for many digital nomads and expats to live in long-term. The lack of significant historical sites and limited walkability contribute to a subpar short-term tour experience.
Popular European Digital Nomad Cities
Europe doesn't offer the same year-round tropical temperature of many Asian digital nomad cities, but this doesn't stop it from hosting some of the best places to work remotely.
Budapest, Hungary
You might have heard of the "BudAffect" – a term used to describe those who plan to visit Budapest for a few weeks but get sucked in for months. Unsurprisingly, many consider it one of the best digital nomad cities in Europe.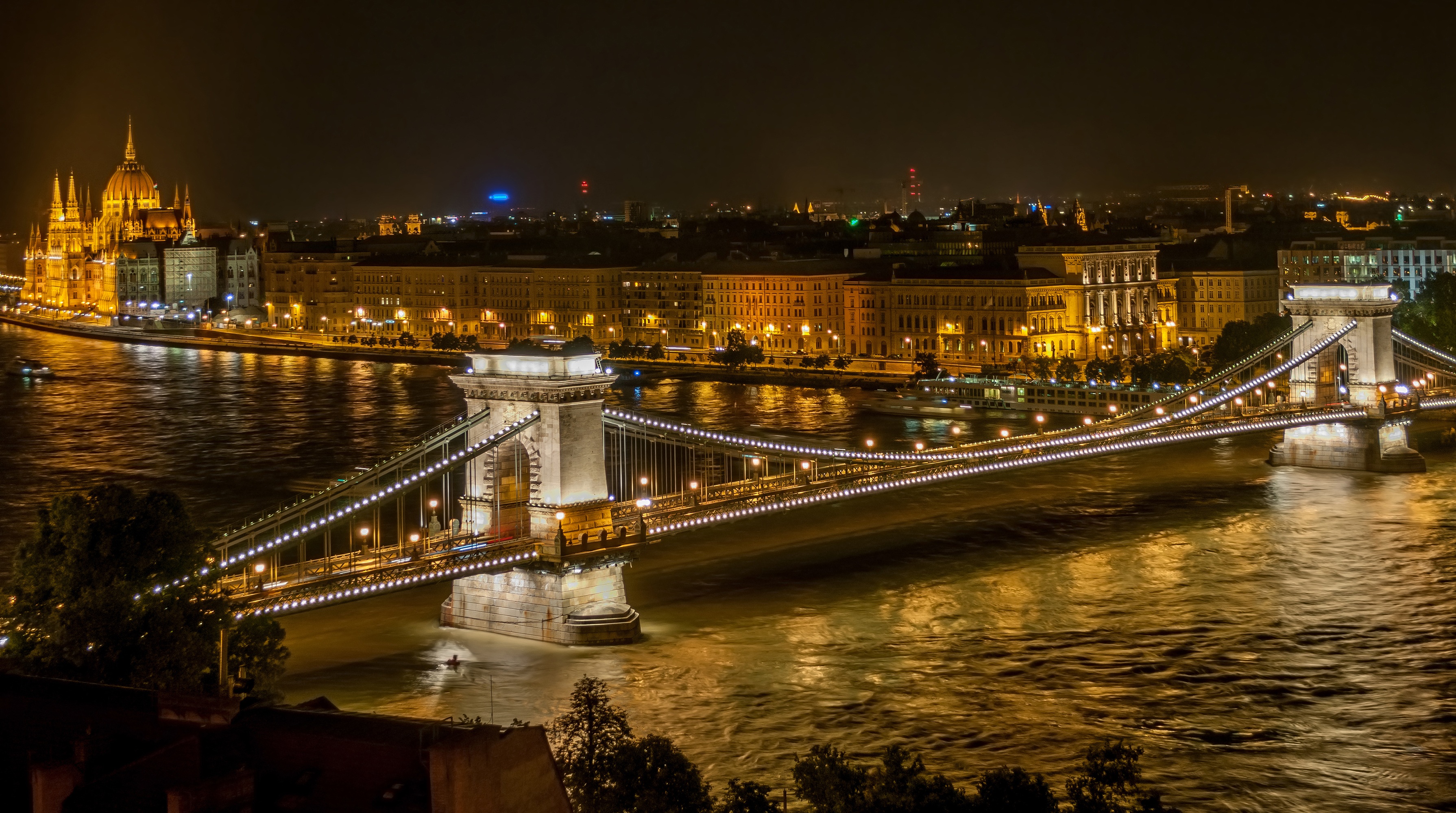 Exceptionally fast internet isn't required for all digital nomad jobs, but you'll find it in much of Budapest. Many younger people speak English, though some digital nomads have reported that the local populace isn't particularly friendly with the foreigners flocking to their city. Healthcare can also be lacking, and the average nomad cost of $1400 per month is slowly climbing.
Nonetheless, a safe, walkable city layout helps travelers explore the beautiful architecture. A system of excellent highways helps those looking to venture outside the city access the variety of surrounding travel activities.  That said, in the winter you might want to curl up with a blanket – Budapest doesn't offer the same year-round heat as some other digital nomad cities.
Berlin, Germany
Another top digital nomad city, Berlin is a little more expensive than other options from this list – usually between $2,000 and $3,000 per month. However, this slightly higher price tag comes with few drawbacks.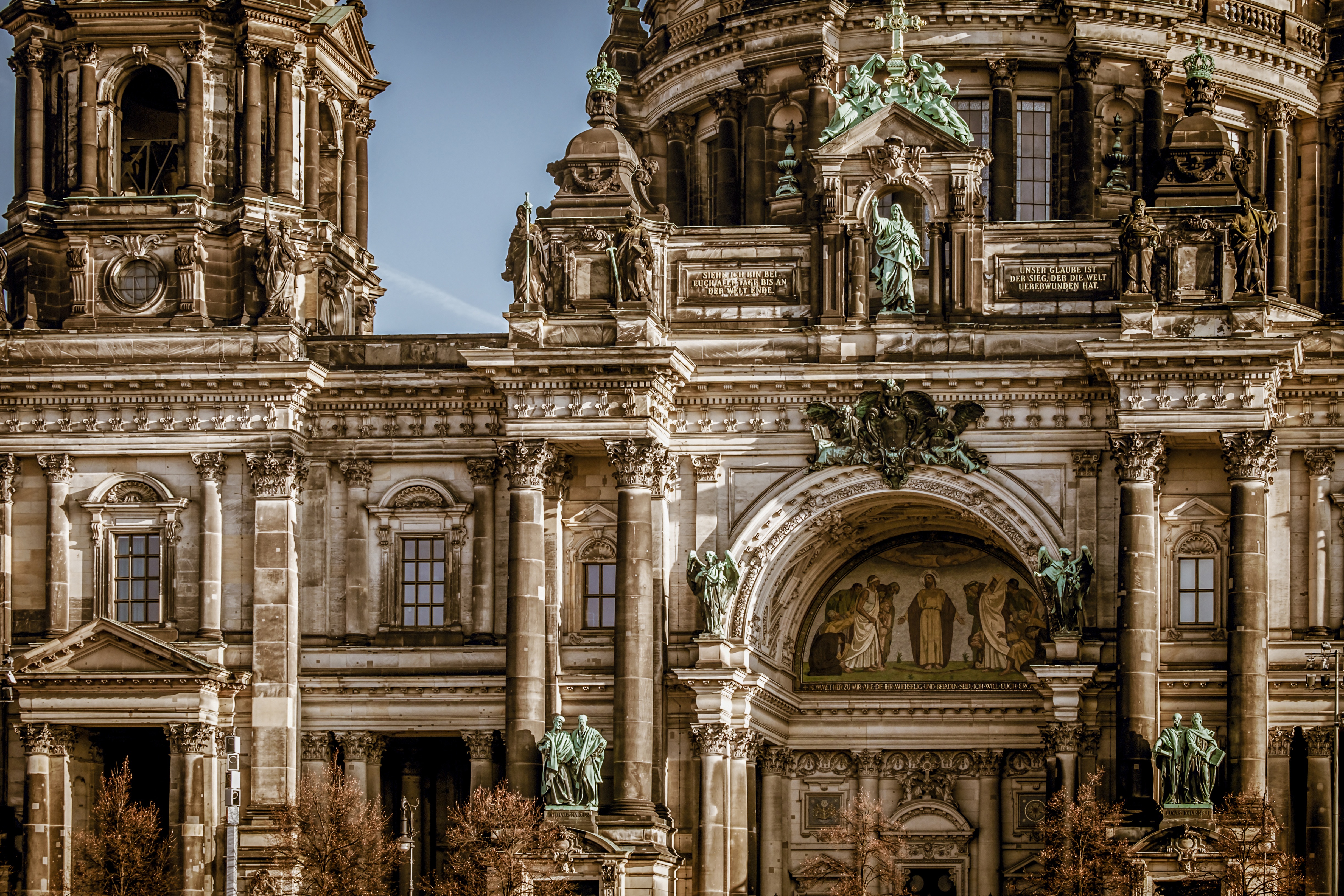 Most of the city has fast internet. Berlin may also be one of the most peaceful, safe places in this list. If you don't speak German – don't worry, English is commonly spoken. 
Since the city is relatively walkable, enjoying the parks and lakes isn't too much a challenge. A multicultural, tolerant flavor accompanies helps make this a relaxed place to live the digital nomad lifestyle.
Paris, France
A high number of working nomads stay in Paris. Fast internet, a relatively peaceful atmosphere, and good healthcare make it more familiar for those accustomed to a Western lifestyle. Paris is rich in culture, and its walkability makes this easy to access.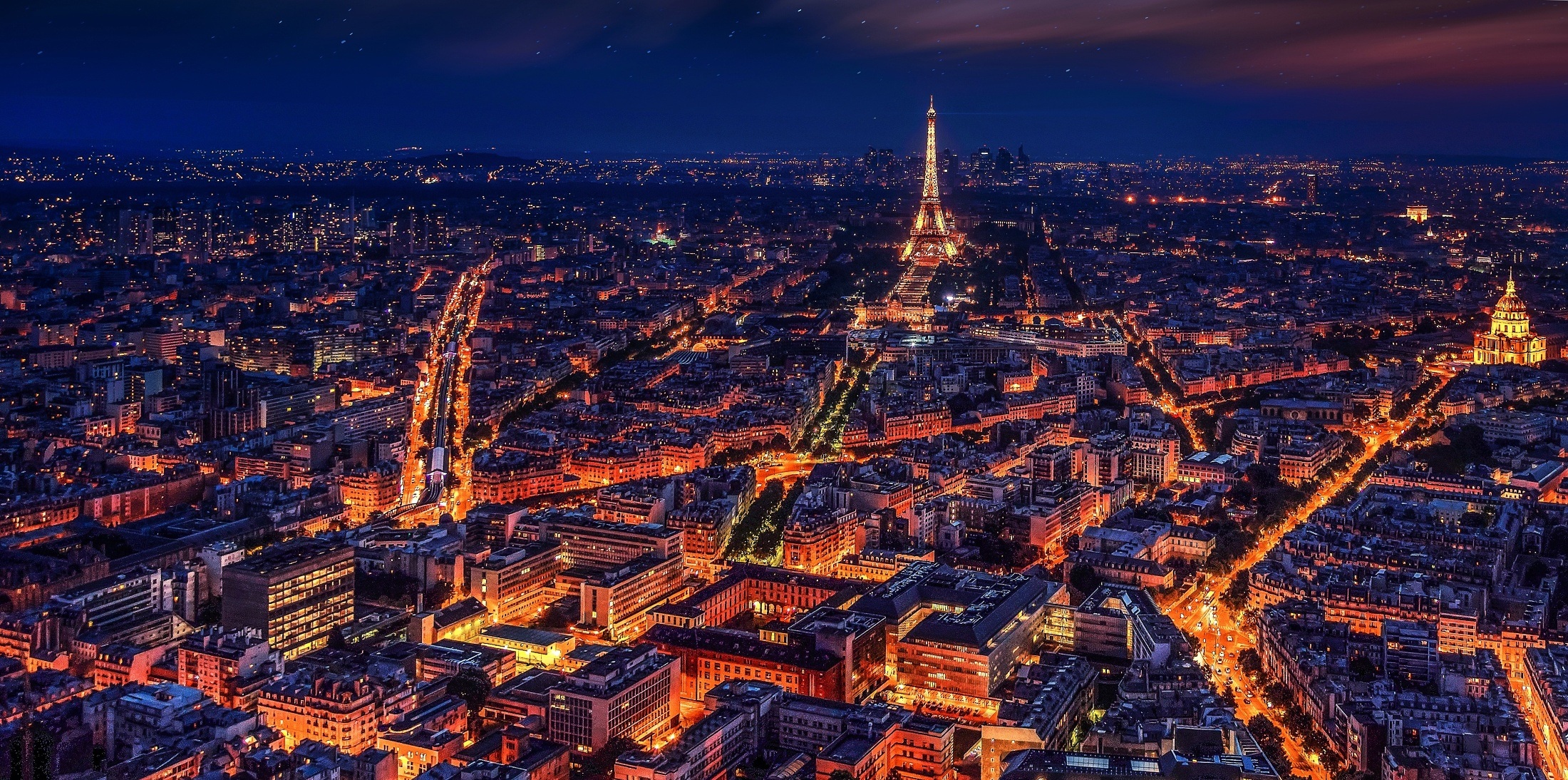 However, it does have a few drawbacks. Like the other European digital nomad cities, it's much colder in winter than other Asian digital nomad hotspots. 
Some foreigners don't feel particularly welcome, although many Parisians do speak English. Perhaps the most significant disadvantage is the cost of living, which ranges between $2500 and $4000 per month for many nomads.
Lisbon, Portugal
The popularity of Lisbon as a digital nomad hub has exploded in recent years. This is shooting the cost of living up rapidly, with the average price tag of $1800 to $2600 per month likely to keep climbing.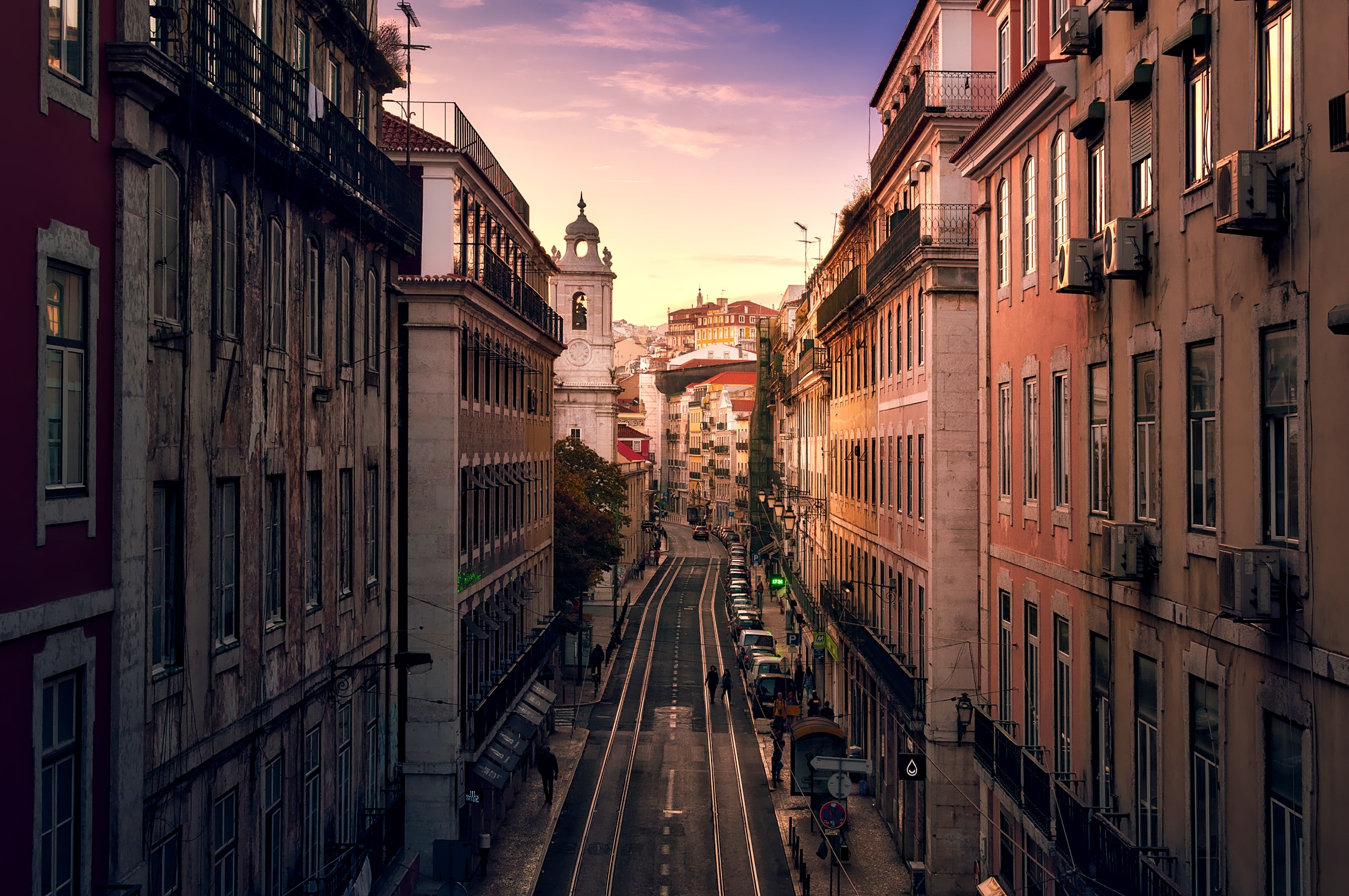 With popularity come some drawbacks. The climbing prices don't always reflect the quality of lodging, with some nomads complaining about unrenovated, moldy houses. Cafes aren't always the best places to go work on a laptop since they can be crowded, and healthcare isn't a bragging point.
Still, reasonably fast internet, a more temperate winter than most of Europe, and relative safety and peace make it no surprise that this beautiful digital nomad city is so well-received. You won't need to learn Portuguese – English is commonly spoken – as you walk around the city.
Amsterdam, Netherlands
Some describe Amsterdam as a crowded, overpriced playground for tourists and wealthy expats. On the other hand, the number of nomads in Amsterdam still suggests that it's one of the best places for digital nomads.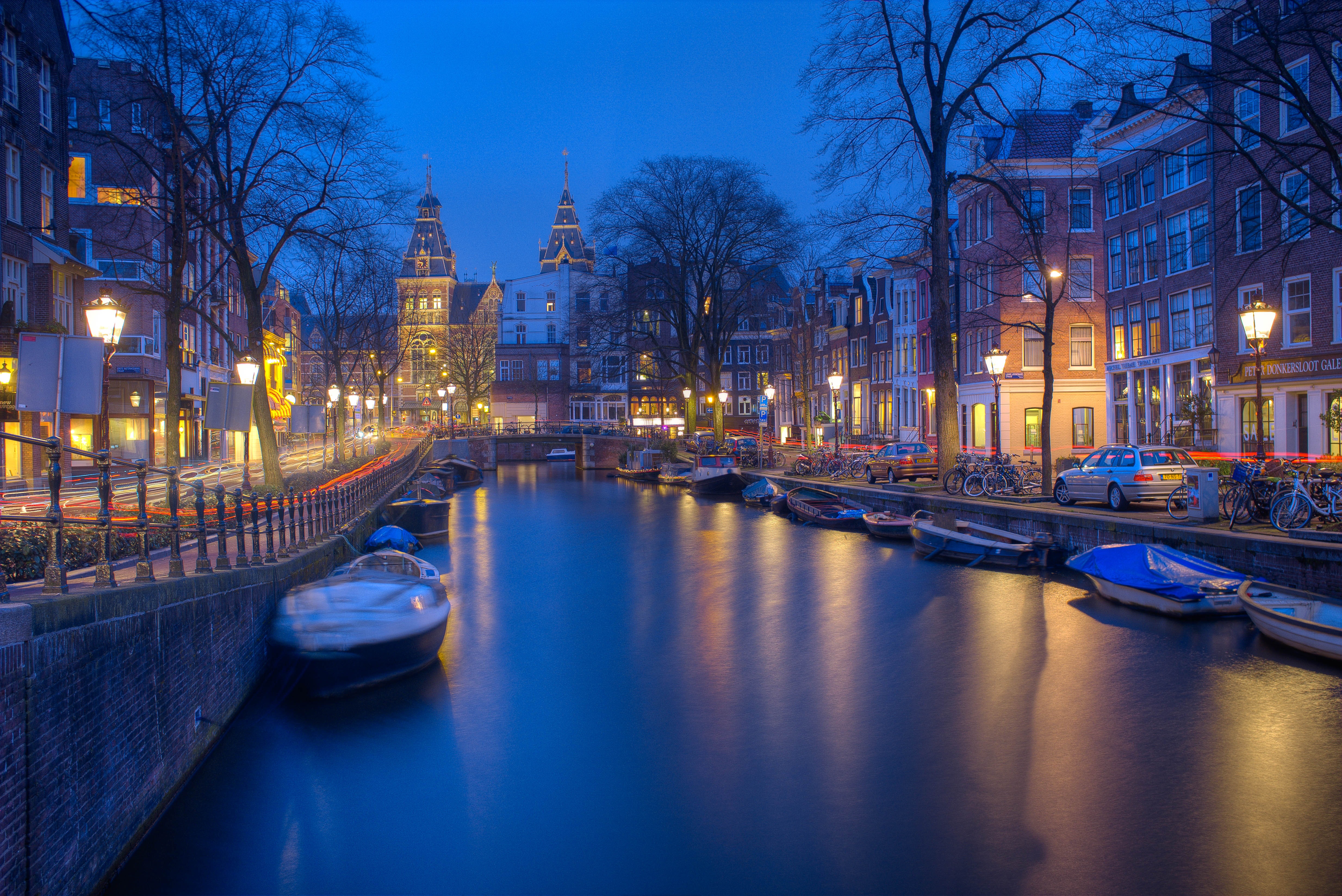 Tourism encourages this beautiful city to be friendly to foreigners. You'll be able to get by speaking English. Good healthcare, acceptable safety and peace, and satisfactory internet make it a lovely place for digital nomad living.
Still, it's colder in winter than other digital nomad cities on this list. Those working entry-level digital nomad jobs also might find the cost of living prohibitive with an average rate of over $5000 a month.
Barcelona, Spain
Fast internet, safety, peace, and good healthcare join forces to lure digital nomads to Barcelona. A temperate climate provides a warmer winter, something rare in many of Europe's digital nomad cities.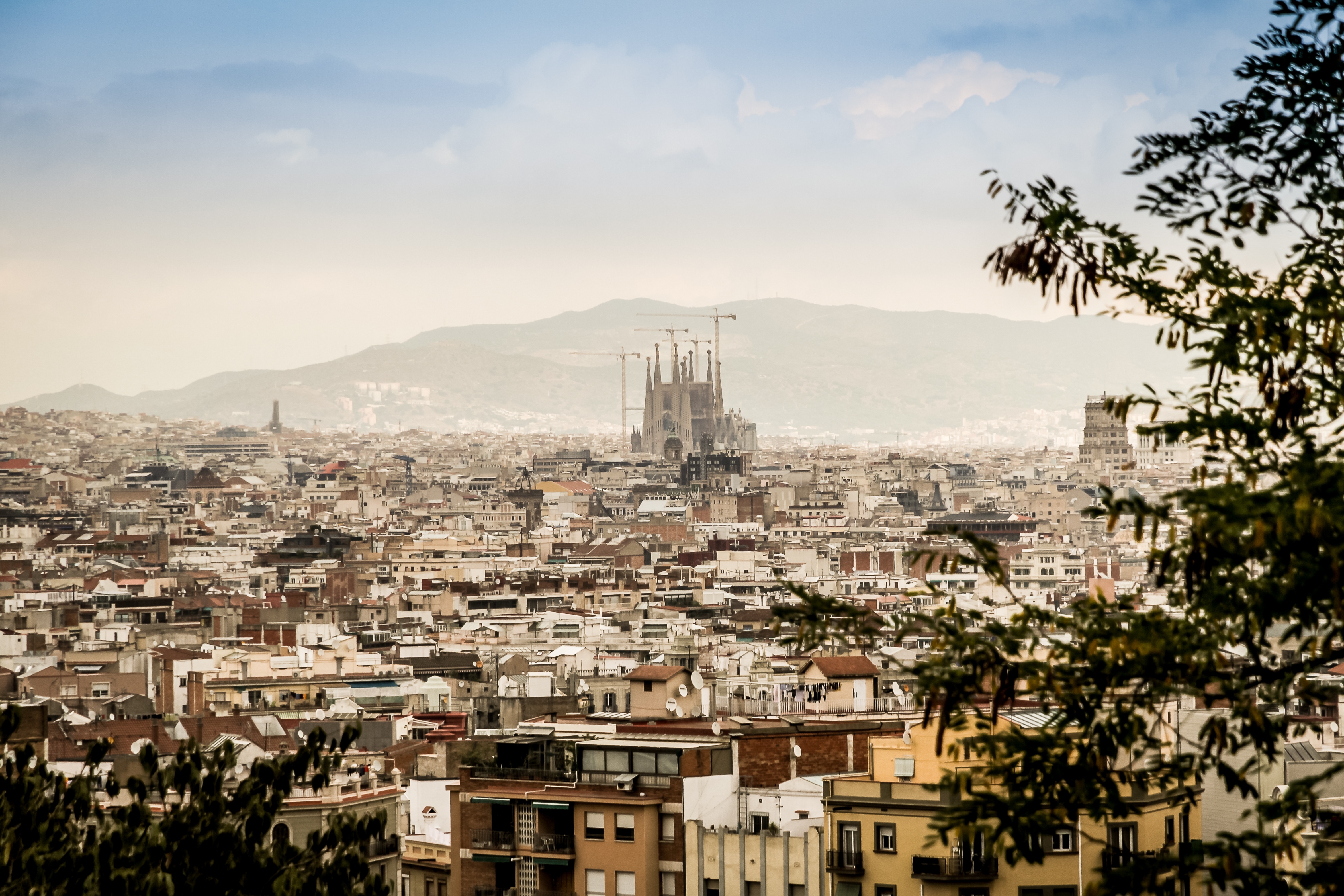 Although the city is relatively walkable, if you find yourself needing to take transportation, you'll appreciate the safer traffic. On the other hand, it might not be the perfect destination for some nomads since it's reported as having a lower racial tolerance.
Barcelona is also more crowded than some other cities on this list. Nonetheless, for the average digital nomad, cost of living is more preferable than much of Europe with most nomads spending between $2000 and $3500 per month.
Top Digital Nomad Cities in North America
The majority of digital nomads in North America happen to be from that continent. A high cost of living clashes with one of the prime perks for many nomads: geo-arbitration, which provides a low cost of living relative to income for many travelers. 
Digital nomads in the USA tend to live in vans or RVs and travel the United States. The way of being a digital nomad in much of the world isn't how to be a digital nomad in the USA.
New York City, USA
Nonetheless, New York City is home to one of the larger digital nomad communities. You'll probably want one of the higher income digital nomad jobs since the average cost of living is over $5000 per month. Somehow, others report getting by with a digital nomad income of as low as $2500.
Even though it's possible, a lower-income does limit your options. Many activities cost a fair amount. Still, the city offers excellent nightlife, rich culture, and plenty of outdoor activities within a few hours drive. Healthcare is tolerable in NYC, although the price might come as a shock unless you have health insurance.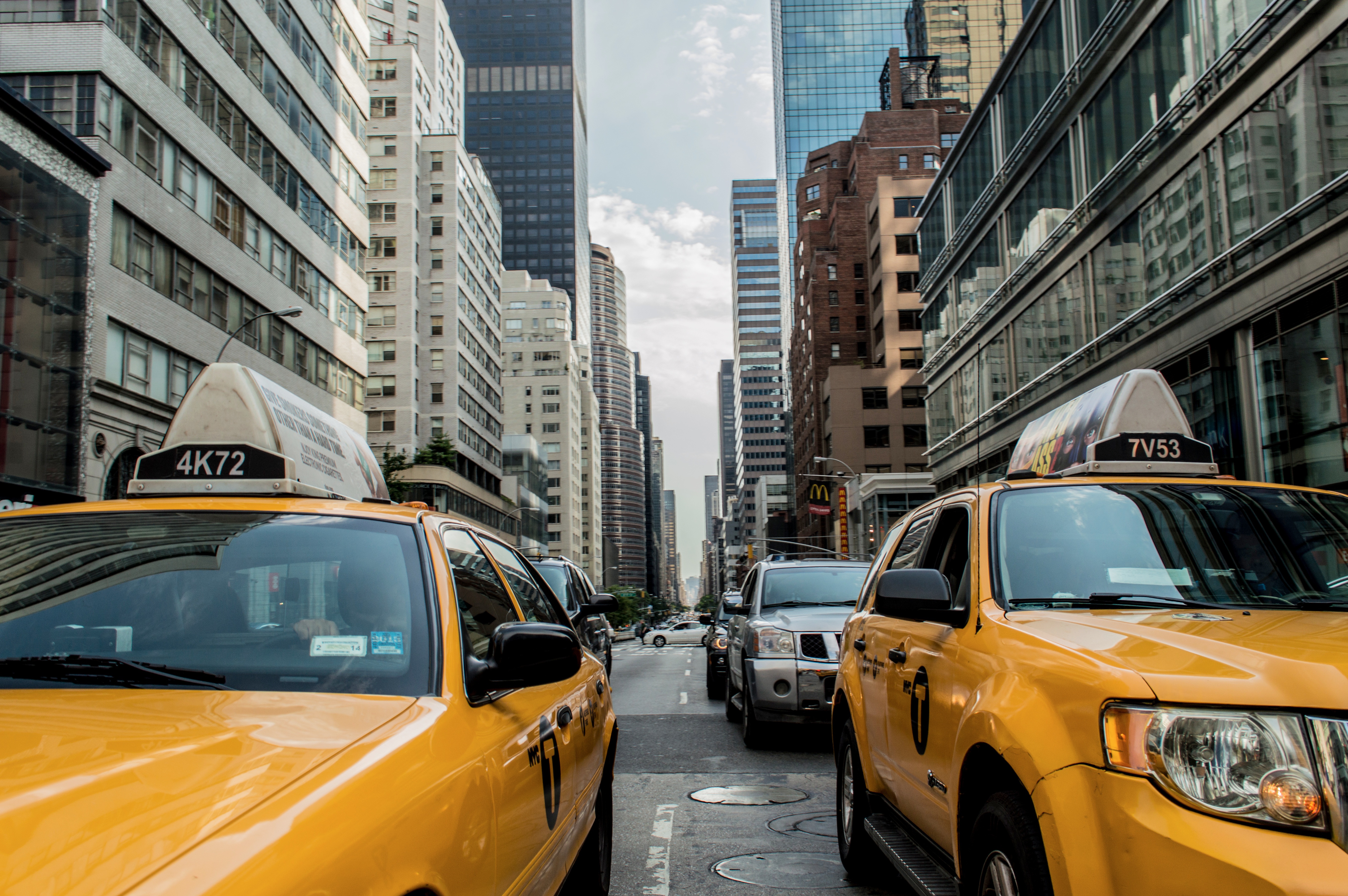 Even if the numbers indicate that NYC is one of the best US cities for remote workers, there's still one major drawback: weather. Sweltering, humid summers and icy cold winters mean that April to May and September to November are the most comfortable months.
Of course, English is the primary language, which makes it a simple transition for many of those from the Western world working as a digital nomad. Public transportation is available, which is necessary since it's less bicycle-friendly than many digital nomad cities. It also offers relative safety and decent air quality to add to your nomadic lifestyle advantages.
Use Your Nomadic Lifestyle to Travel to Your Perfect Place to Work Remotely
One nomad's hell is another nomad's heaven. In the end, the numbers of nomads in these cities don't lie. 
While the ideal nomad lifestyle will vary dramatically depending on the person, most nomads need the same core things: Internet, community, and activities.
Decide which pros and cons of these locations sound best to you. What do you want from your nomadic lifestyle? Give the digital nomad cities from this list a try and see what works best for you.