Background noise is one of the most common problems during conference calls. Here's how you can easily get rid of background noise from your calls with BlueJeans.
How to cancel out background noise in BlueJeans?
The best way to deal with background noise in BlueJeans is to use a stand-alone noise cancelling app Krisp. It works in real-time, canceling out background noise and helping you have a productive noiseless experience in BlueJeans.
What is Krisp?
Krisp is an AI-powered noise canceling app that removes background noise from your calls.
A major benefit of Krisp is that it's able to filter out background noise on both sides of the call. Besides eliminating noise on your end so others can hear your clear voice, it can also eliminate noise coming from other call participants. This way no one will hear background noise happening on your side and you won't be distracted by someone else's noise.
Plus, Krisp seamlessly works with any conferencing app, including BlueJeans. Here's how you can easily set up Krisp with BlueJeans.
1. Download Krisp app.

2. Follow the Krisp Setup Wizard instructions to install Krisp.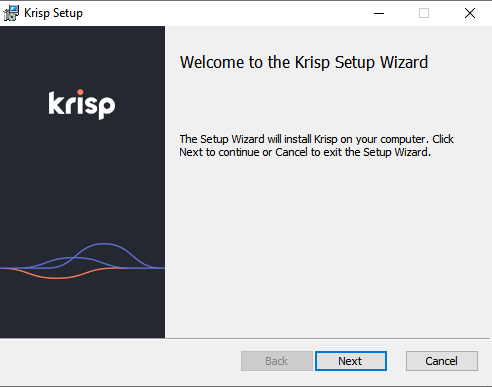 After you have downloaded and installed Krisp, it's super simple to set it up with BlueJeans.

3. Start your call with BlueJeans
4. Open audio settings while in the call
5. Select Krisp as a microphone and as a speaker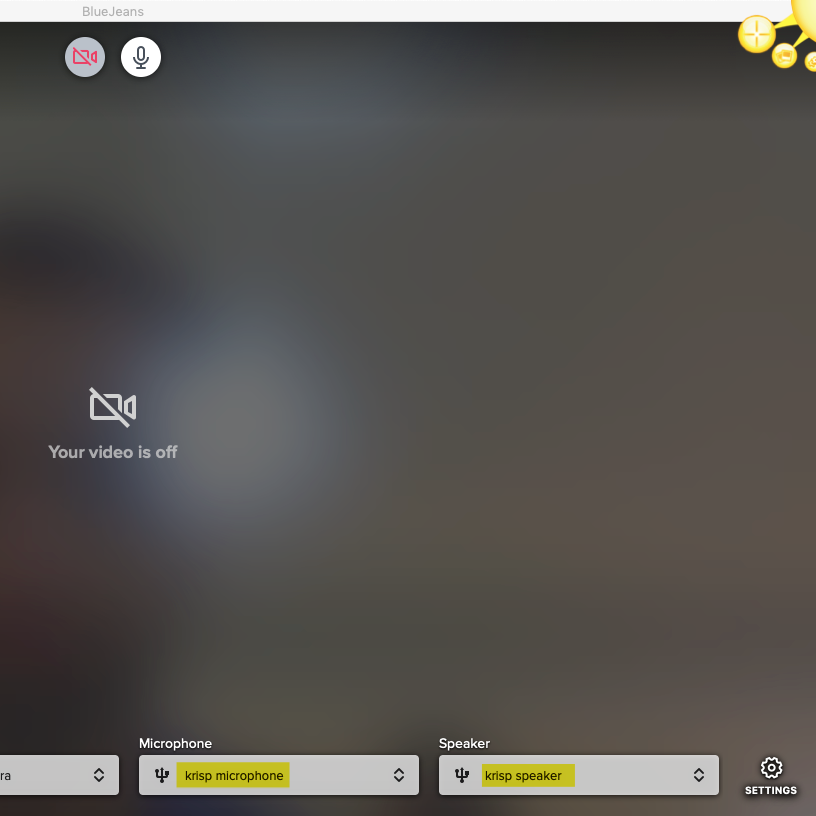 Easy as that! Now turn on Krisp and enjoy your professional and noiseless conference calls with BlueJeans!



If you wonder how well Krisp removes background noise, check this video where we compare Krisp with BlueJeans noise cancellation.
Additionally, we have created short video tutorials which explain how to set up Krisp with BlueJeans. Take a look!
How to set up Krisp with BlueJeans on Mac
How to set up Krisp with BlueJeans on Windows