As collaborative conditions and methods change on a global scale, new tools appear to help teams face even the most transient of needs. But with so many new team collaboration software options out there, it can be hard to find the features you need.
To help you put together a stack of team collaboration tools that will innovate the way you work, we're looking at over 12 of the best options on the market.
How to choose the best team collaboration software 
Before you put together your collaborative tech stack, there's a couple of factors to pay extra care to:
What your current challenges are:

Most collaborative tools do a decent job at keeping your team connected. However, you might want to get rid of background noises during meetings, keep knowledge within your organization, or face the struggles of hybrid work besides simply offering a friendly team environment.

Usability and design:

When adding new team collaboration software platforms to your day, make sure these won't become an extra burden for your employees. Instead, opt for easy-to-learn and fun interfaces that will get people to use the tool without external pressure.

Costs:

Most small teams won't afford everything on this list. So make sure you prioritize your needs and see what features are worth paying for. You can then use the free version of a tool for non-recurring or temporary tasks.

Team culture compliance:

A tool like Nectar or Bonusly will suit most teams as there's no organization that's not interested in rewarding their employees. However, some tools that monitor employee activity or require regular check-ins like time trackers won't fit a culture where everyone's allowed to stay accountable for their own work.
12+ best team collaboration software for businesses looking for more efficient communication
As you go through the team collaboration software list below, make sure you write down three features you truly need. These will help you shortlist the tools and test only the ones that can fill in a gap in your collaborative process.
Krisp – avoid misunderstandings by automatically removing background noises on both ends of a conversation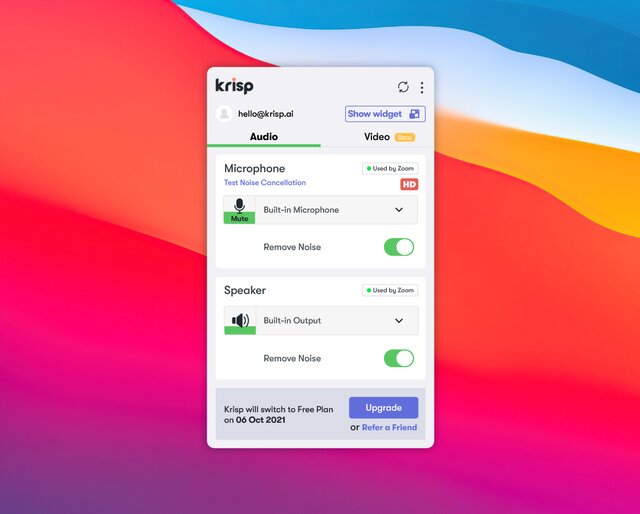 Krisp helps you better collaborate with your team using the video conferencing tools you're already using by letting you hear each other clearly and avoid misunderstandings. This noise cancelling software blocks background sounds on both ends of a conversation using more than 2.5 thousand hours of audio, 50,000 speakers, and 20,000 noise samples. The Personal Insights give you an additional look at how much time your team spends in meetings and what tools they're using the most so you can improve your future meetings.
Krisp can also be used for other tasks thanks to its recording features that let you keep the audio of your meetings. You can then share this recording with team members who missed the meeting or to review some of the points you discussed. The tool's HD voice and echo removal option also make it a fit for recording studio-like audio you can use for podcasts and videos.
[demo-new]
Camtasia – 2-in-1 screen recording for your team and business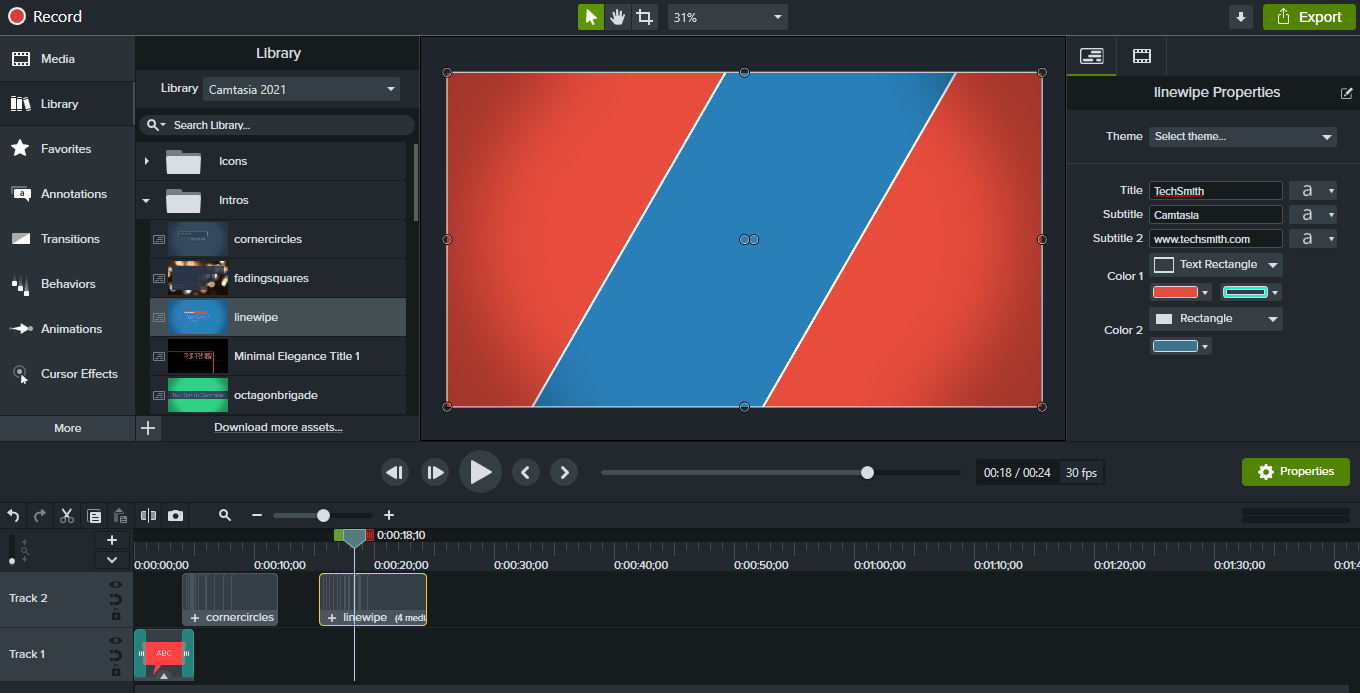 Camtasia is the go-to screen recording solution for teams and professionals and, frankly, no other tool has come close to its complexity. Besides screen recording, Camtasia acts as a video editor so you can create complete demos, tutorials, or training videos from scratch.
The wide range of features does make it harder to learn so it might not be a good fit if you simply need to record your screen to explain something to a colleague. For the latter, check out tools like Yac or Loom that have a fast learning curve. Note that Camtasia is one of the most expensive tools on this list so buy it only if you're going to use it for multiple purposes.
Check out our full list of screen recording apps to find the right fit for your needs.
Discord – your go-to Slack alternative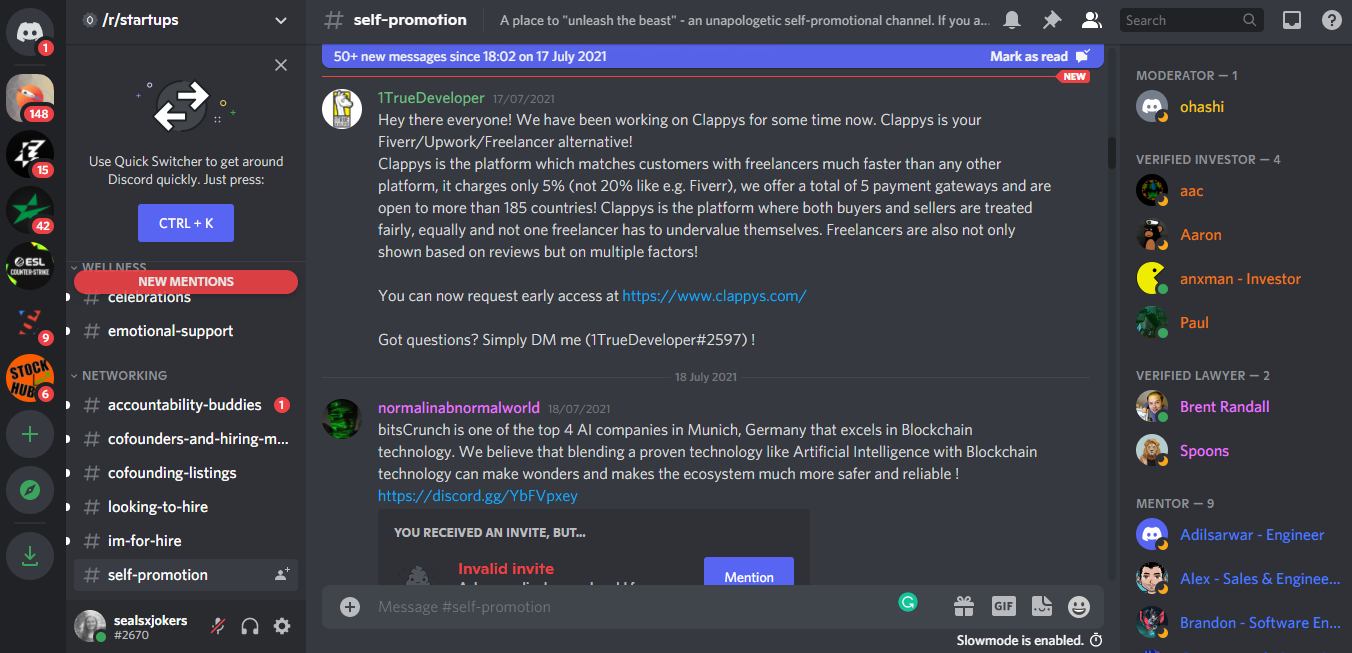 While Discord was initially created for gaming communities, more teams have started using it as their main communication channel. Some of the reasons people are switching to Discord include a cheaper cost, better usability, and stronger audio and video capabilities. 
The only downside to using Discord is that there aren't as many integrations as Slack so you might have to ditch your favorite bots. This makes Discord a better fit for teams that haven't yet picked their main team collaboration software and need an easy-to-use and fun solution.
Taskade – create mind maps and organize tasks through a fun interface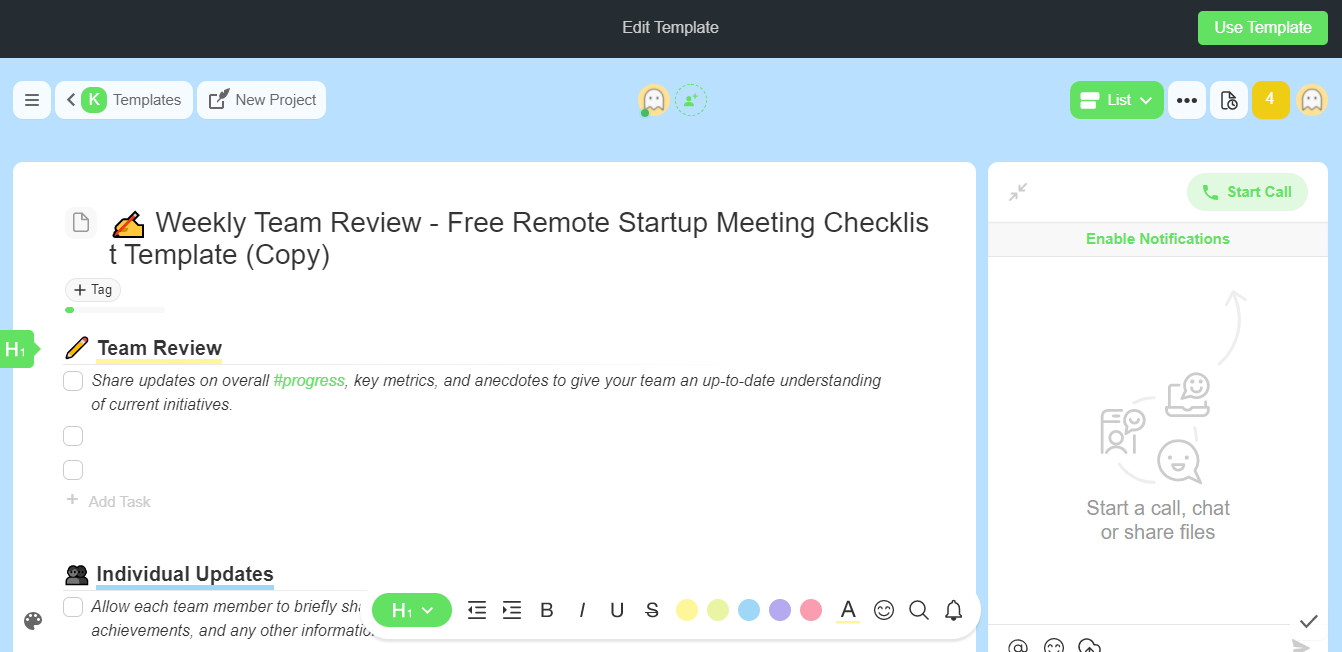 There's countless task management solutions out there but we picked Taskade as a representative of team collaboration capabilities thanks to its mix of ready-made templates and mind mapping options. This team collaboration software comes with hundreds of templates you can use straight away. Among these are project Scrum boards, meeting notes, team review checklists, team KPI trackers, project task boards, and more.
See our complete list of task and project management tools for more ways of organizing your team's workload. Taskade stands out due to its colorful and intuitive UI as well as because of the shared calendar that makes it extra easy for team members to collaborate on a document.
Teamflow – virtual collaborative platform you can use for team meetings and events
There's a new guy on the block. The virtual office! Tools like Teamflow, SpatialChat, Remo, or Filo allow you to recreate your office in a virtual space. The entire process is gamified as team members can use arrows to move around rooms and activities online. Heading over to a colleague to join the conversation works just like in real life — complete with genuine surrounding sounds.
The best part is that these team collaboration software solutions often come with extra features like screen sharing, scratchpads, whiteboards, timers, and team building games. This said, these tools are a certain fix for hybrid or remote teams who also want to develop their team culture.
Figma [and FigJam] – for all design work and collaboration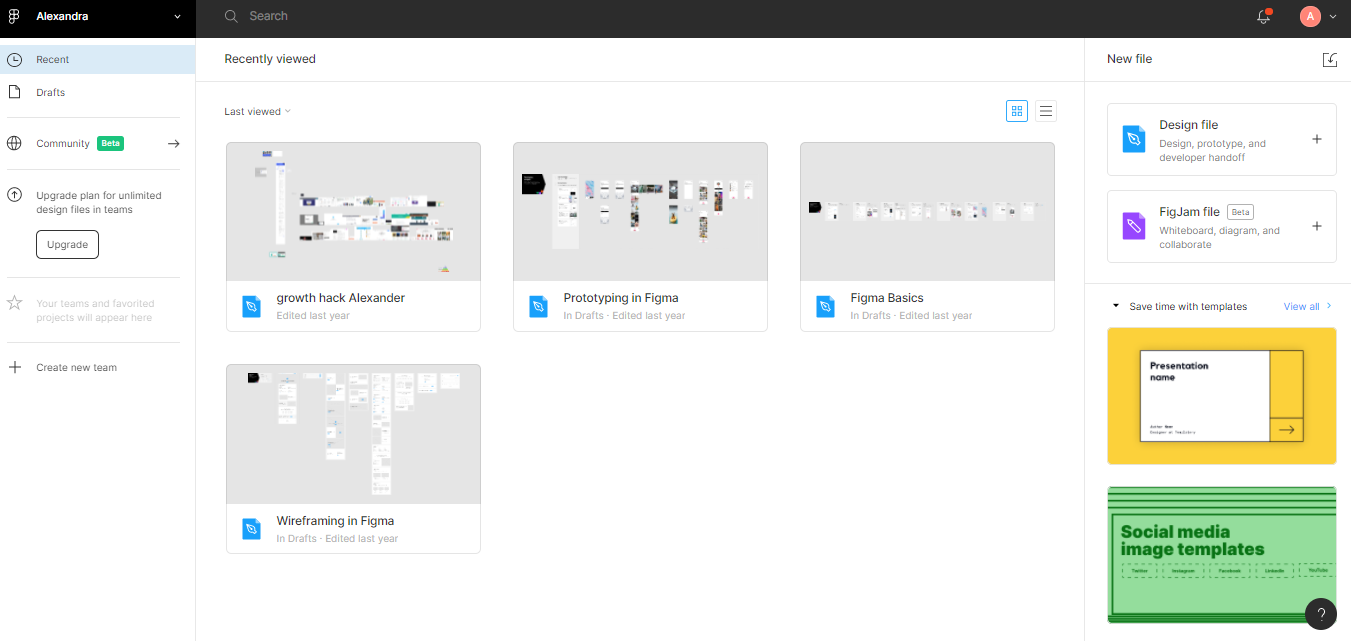 Figma made our list because it's one of the most comprehensive design and team collaboration software. The app supports teams throughout brainstorming, design, and building of the final product. It allows designers to create and share design systems while developers receive handoffs and code snippets that are easy to navigate. Their most recent online whiteboard tool, FigJam, also marks Figma's move towards becoming a complete team collaboration software.
Visual Studio Live Share – collaborative coding in real-time or async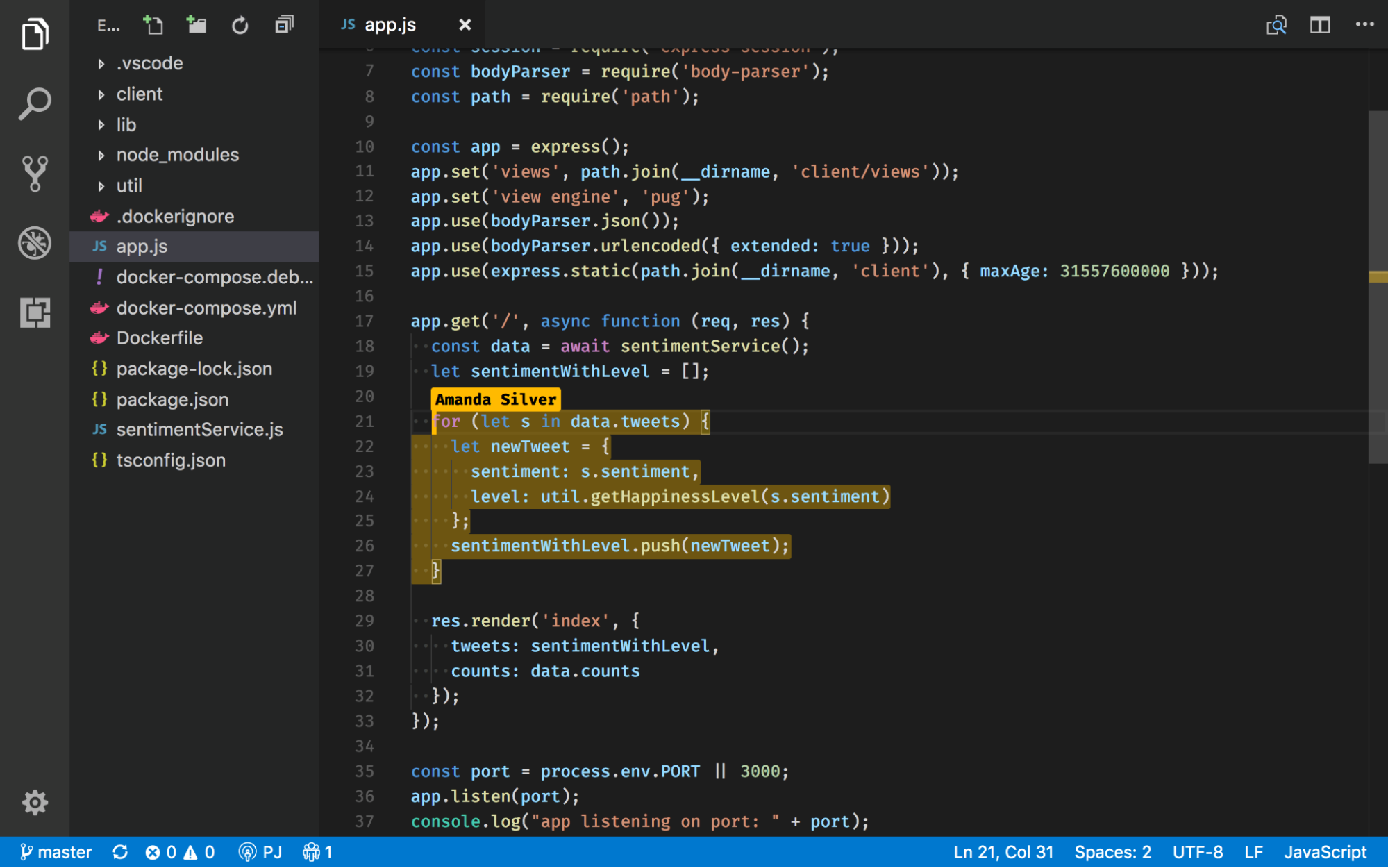 Google Docs for code? Visual Studio Live Share acts as a common code editor where multiple developers can collaborate on the same code. It works with any program, language, or operating system and there's no need for you to clone a repository or set up the coding environment.
Within Live Share, you can co-edit, group debug, chat with colleagues, share terminals and servers, send comments, and even hold audio calls. This tool is a must for real-time collaboration, code reviews, technical interviews, live events, and bootcamps.
WorkInSync – team collaboration software to handle the challenges of hybrid work
Besides game-like virtual offices, you can prepare for the switch to a hybrid work model through team collaboration software like WorkInSync. This tool lets you improve and simplify office operations for more flexibility and productivity. Shedule meeting rooms, organize employee commuting, and upgrade your workplace safety efforts. Additionally, the app provides centralized, real-time data into every employee's work hours, leave days, and commute.
Nuclino – knowledge sharing to drive growth even when a team member leaves your company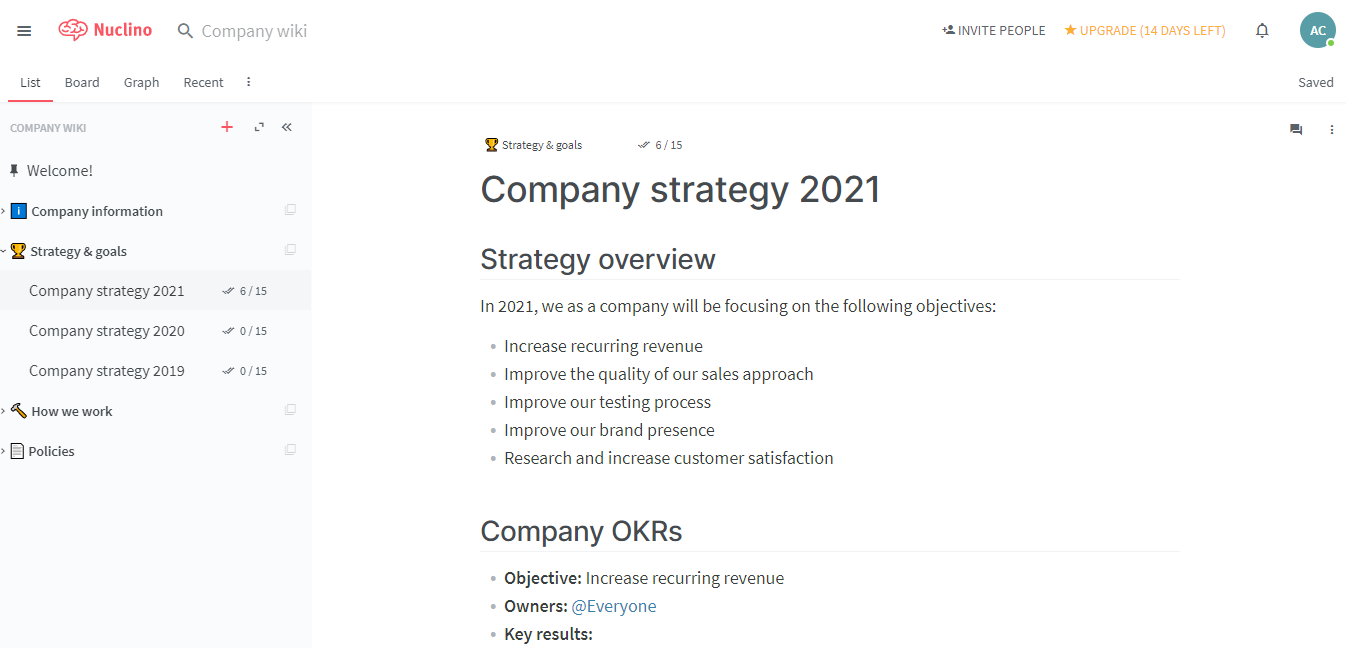 One of the biggest concerns HR managers have once a team member leaves the organization is losing their knowledge. General efforts of keeping expertise within the company include regular mentorship programs and promoting a culture based on transparency and information sharing. 
However, you can also get the help of handy tools like Nuclino. This team collaboration software brings together your company wiki, checklists, notes, specs, and other valuable documents your team will use regularly. Just remember to delegate someone to keep these up to date.
Nectar – for employee recognition as a collective effort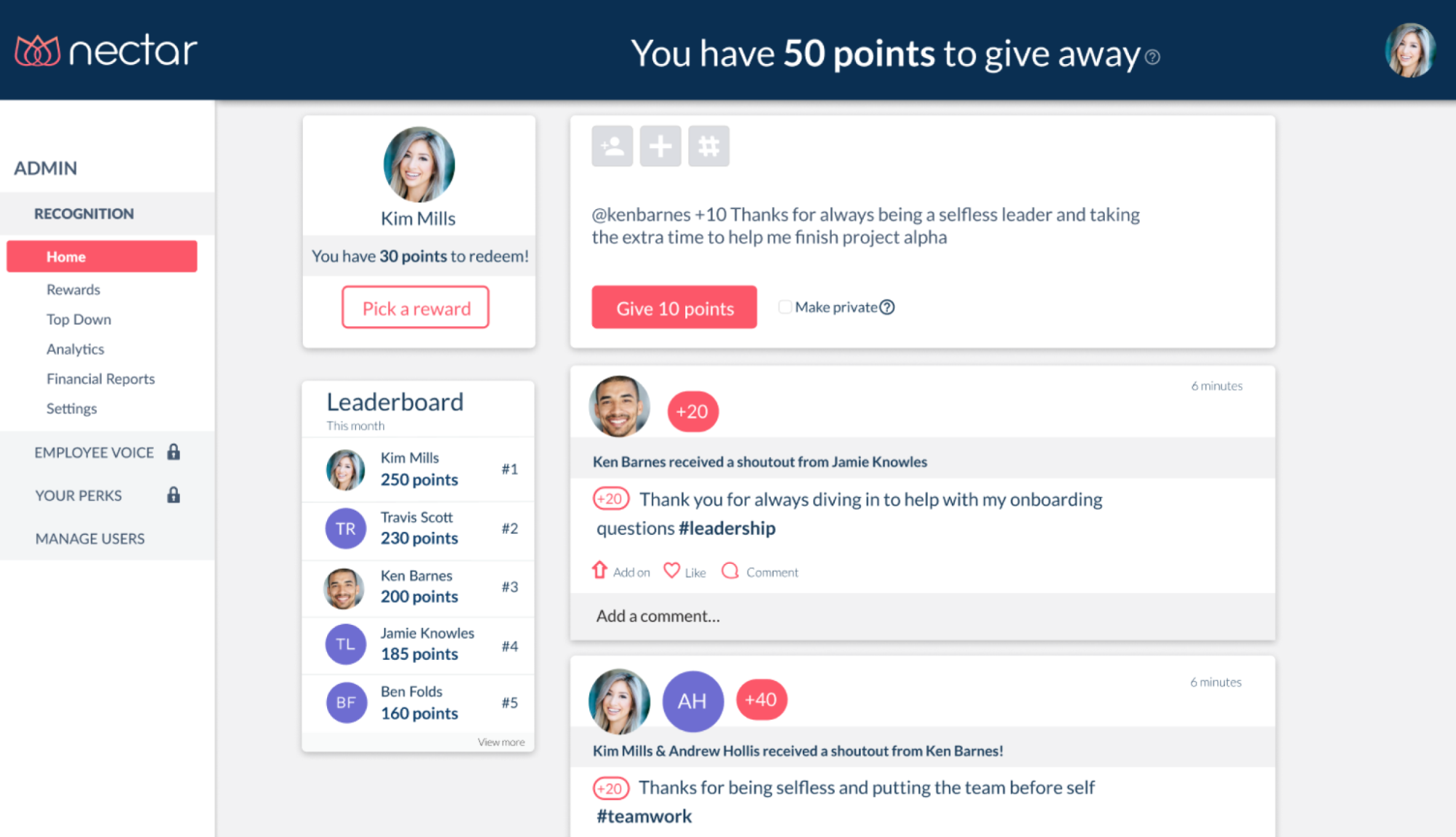 Nectar, Lucky Carrot, and Bonusly are three solid examples of peer-to-peer recognition tools your team should try. This software lets teammates send each other shoutouts they can later turn into rewards like coupons or swag. Managers can also offer monthly centralized awards and celebrate daily achievements. 
Nectar is also the perfect way of connecting employees with perks anyone can redeem, such as discounts for food, subscriptions, or sports. The tool's biggest asset is that it lets you create challenges. These incentivize people to go through their annual health check, donate blood, or participate in the employee referral process in exchange for extra points.
Toggl – time tracking with a low learning curve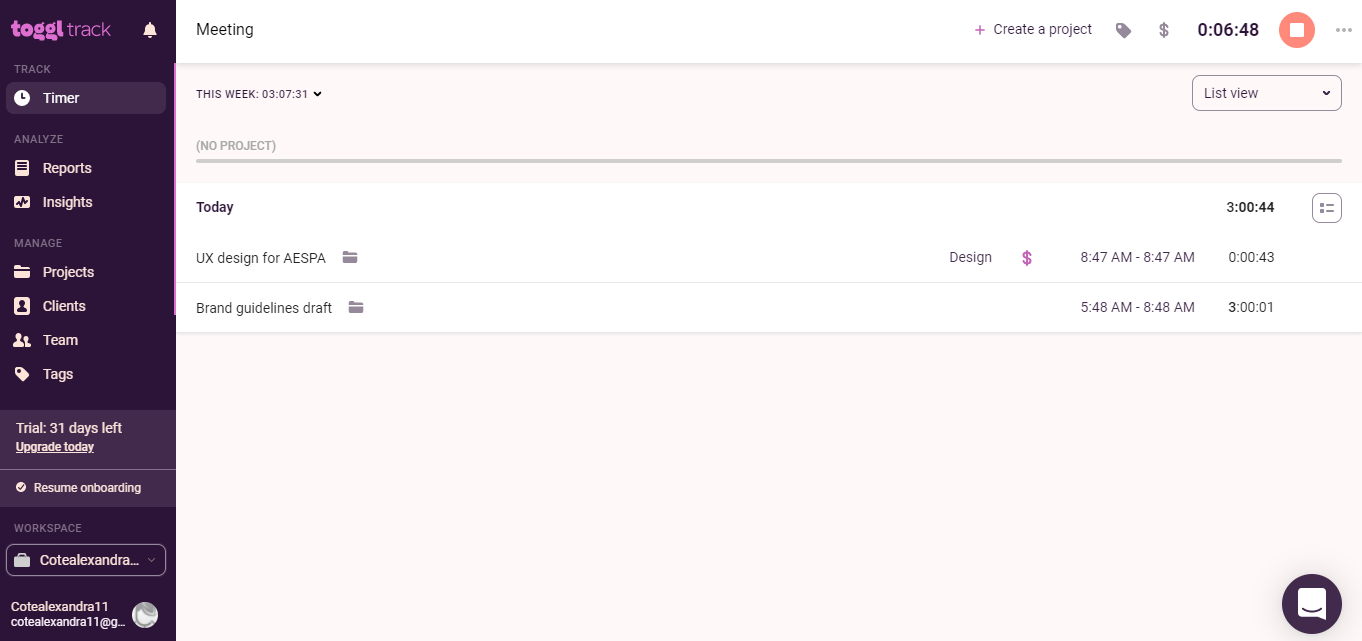 With multiple time tracking platforms on the market, Toggl remains one of the easiest to use without intruding on an employee's privacy through screenshots or webcam photos. 
This time tracker comes with all the features your team needs, including automatic time tracking, reporting, project and revenue tracking, as well as team scheduling and management. Toggl is also suited for teams that bill their work by the hour as you can mark time entries as billable and then send clients a report with all tracked work.
Bit.ai – document management and collaboration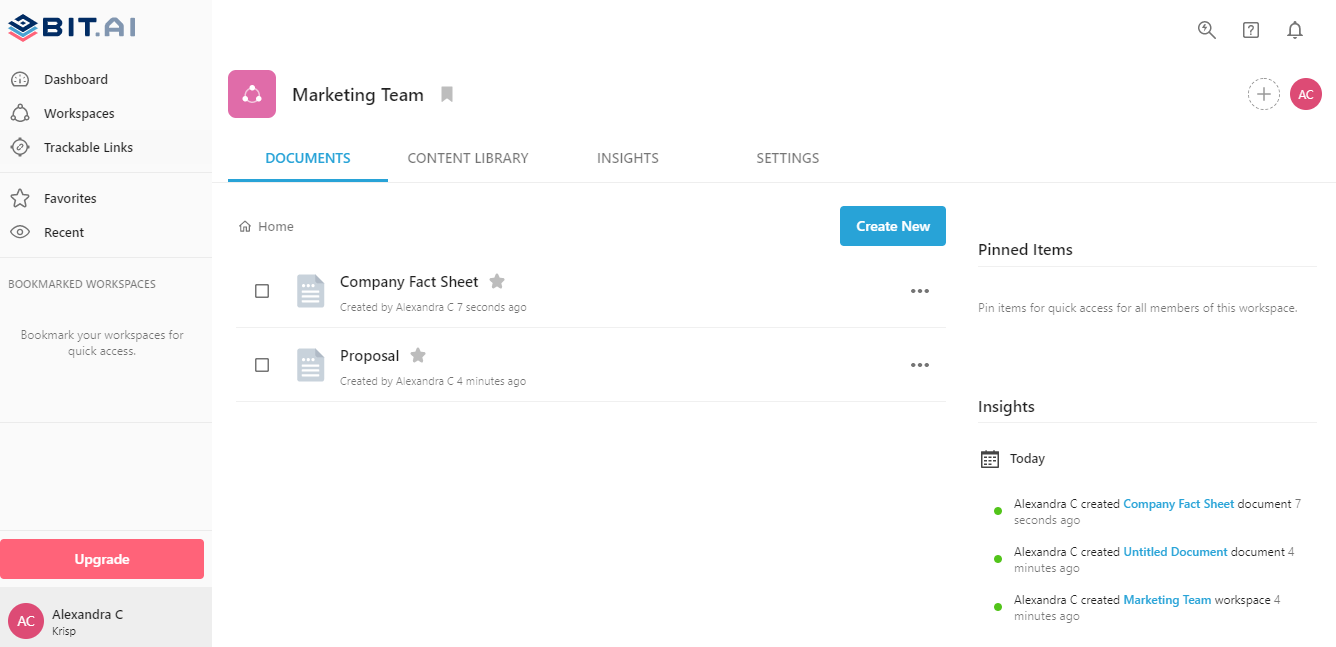 One of the biggest struggles teams have is storing their files in a safe environment. Bit.ai works as an advanced file sharing and document editor, allowing employees to collaborate on wikis, documents or notes, client portals, data rooms, and more.
There's hundreds of pre-created templates you can edit through the smart editor that's designed as a better and more intuitive alternative to Google Docs or Word. Bit.ai also comes with more integrations so you can easily connect the file-sharing system to your preferred project management, CMS, or sales tool.
So, how can you decide which of the above team collaboration software is best for you? 
Choose the ones that cover your three core priorities first. Keep in mind some task management or time tracking tools come with file sharing and video conferencing features so you won't need to get an extra app for that. Read more on how you can build effective team collaboration methods in our complete guide to remote work communication.