Your remote team members need information and communication technology (ICT) – or in other words, the right tools for virtual teams.
How do managers of effective virtual teams overcome the challenges of remote management of a virtual team? They use a variety of tools for mastering each remote work problem – making working in a virtual team far more efficient.
Keep reading for a collection of the most popular project management resources and tools to help your virtual team reach their potential.
Project Planning Tools for Virtual Teams
Don't face the challenges of managing virtual teams alone. There's virtual management software that can massively help your team stay on track.
ProofHub
Need to-do lists, schedules, file and document storage, kanban boards, Gantt charts, time tracking, task management, and more?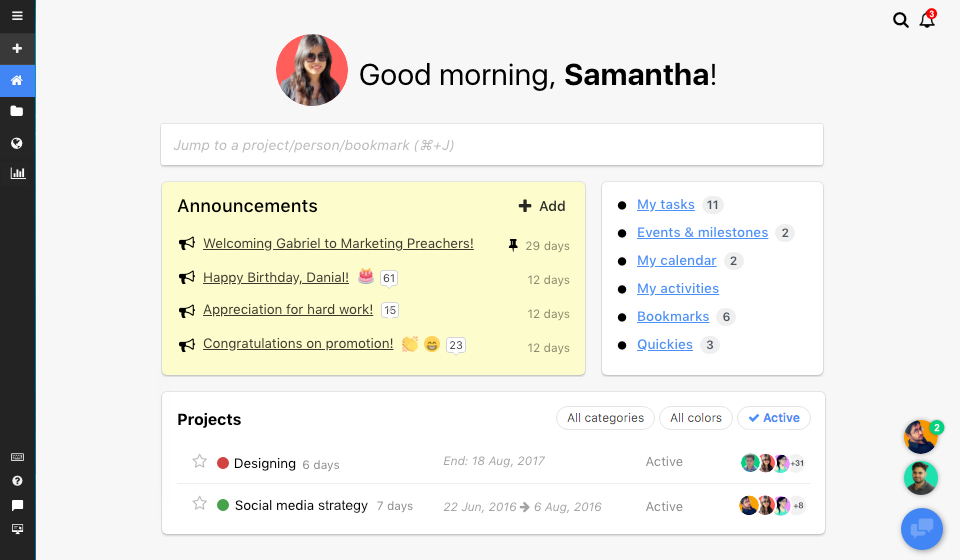 Significant players like NASA, Nike, Netflix, and Disney are all using ProofHub to accomplish these tasks – so you might want to take a look.
Trello
If a solution like ProofHub sounds too full-featured (or too expensive) for your needs, take a look at Trello. It's hands-down one of the favorite tools for smaller virtual teams. 
The simple, intuitive, card-based interface includes the necessities in the free version while featuring integrations with other popular management software like Google Calendar and Google Drive.
Kanbanize
Is Trello too barebones for you? Maybe you'd prefer that your project management tools for virtual teams be more all-inclusive. Kanbanize might fit the bill.
You'll get a kanban-style board like Trello to support your agile processes. Along with this, you'll get analytics to help you calculate (often-essential) planning metrics like cycle and lead time.
Asana
Asana has been a popular project management solution for years – and it's free for up to 30 users.
Your remote teams can create virtual workplaces for their specific projects and project tasks. These tasks can each have notes, attachments, tags, and comments.
Hive
Hive is an all-in-one project management software that helps teams work faster. Hive brings task management, time-tracking, resourcing, and instant messaging into one single tool.
Integrating with over 1000 popular tools you already use (like Zoom, Gmail, Google Drive) Hive brings all of your work to one single dashboard, so you don't waste time switching back and forth between tabs. With a free 14-day trial and plans starting at only $12 per month, Hive is the perfect option for teams of any size and budget.
Binfire
Binfire is a project management solution for small-to-medium size companies. No matter how your team prefers to approach projects – agile, hybrid, or waterfall – you'll have support for your system. 
Plus, you get task management with the standard amenities along with real-time collaboration with message boards, whiteboards, and more.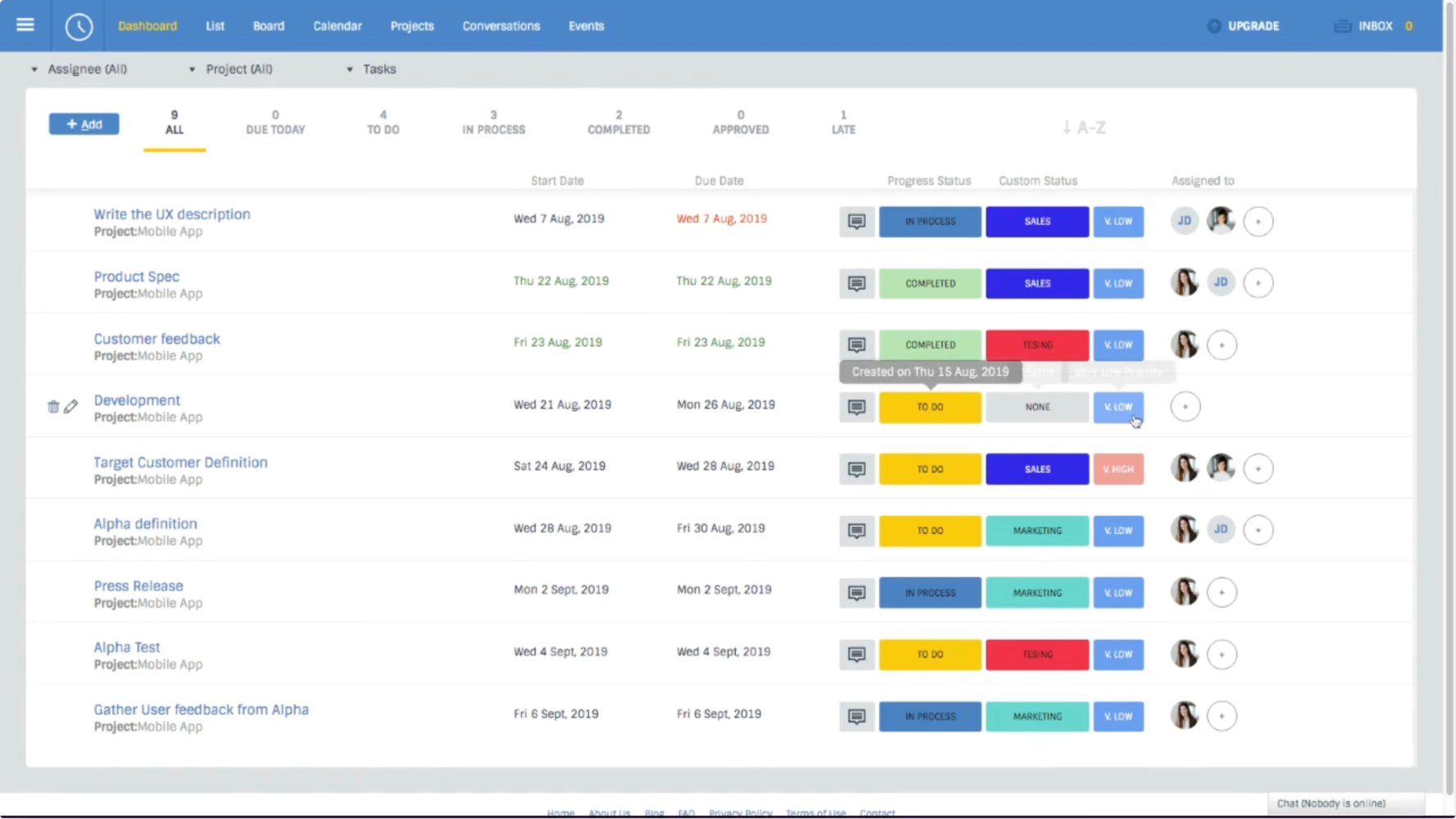 Wrike
If you're looking for a quick and easy setup to get your team on task, Wrike project management provides what you need.
You'll get plenty of integrations with third-party apps, multiple customizable dashboards, and a built-in document editor with this project management software.
JIRA
Some tools for virtual teams aren't adequate for the specialized needs of the software industry. 
JIRA provides a solution for software developers. Workflows, bug and issue tracking, and a customizable dashboard give your tech team the direction it needs.
Pivotal Tracker
Also targeting software developers, Pivotal Tracker helps your agile virtual team plan their projects.
A useful feature is a story-centric planning system. You can break these stories into chunks of work. These blocks can be separated into future iterations, while Pivotal Tracker predicts their estimated completion date – simplifying planning and conversations with clients.
Collaboration, Meeting, Messaging, and Communication Tools for Virtual Teams
One of the significant disadvantages of virtual communication throughout history has been its difficulty. 
However, this has gotten much easier with the surge in virtual collaboration tools for remote teams.
Give these virtual team collaboration tools a try to enhance your virtual team building.
Slack
If you're eyeing Slack, project management isn't your priority. Instead, it's a beefed-up online chat tool that's immensely popular with virtual teams.
Need constant communication and the ability to split these communication channels into organized topics (along with easy file sharing)? Slack project management is the perfect solution.
Skype
It's an old-school classic, but Skype is still the go-to for many virtual teams. It excels at communications with small groups, including voice and video calling.
Skype is especially useful for international calling due to its affordable rates when making VoIP calls over Wifi.
Pro-tip: Don't forget to pick up Krisp to eliminate background noise from your calls.
DashThis
Collaboration requires more than a text chat or voice calls. It also requires members of a virtual team to can stay updated on critical statistics, reporting, and analytics.
DashThis provides this by giving you the ability to customize reports with your favorite digital marketing KPIs to expose areas of strength (or targets for improvements) in your agency or virtual teams.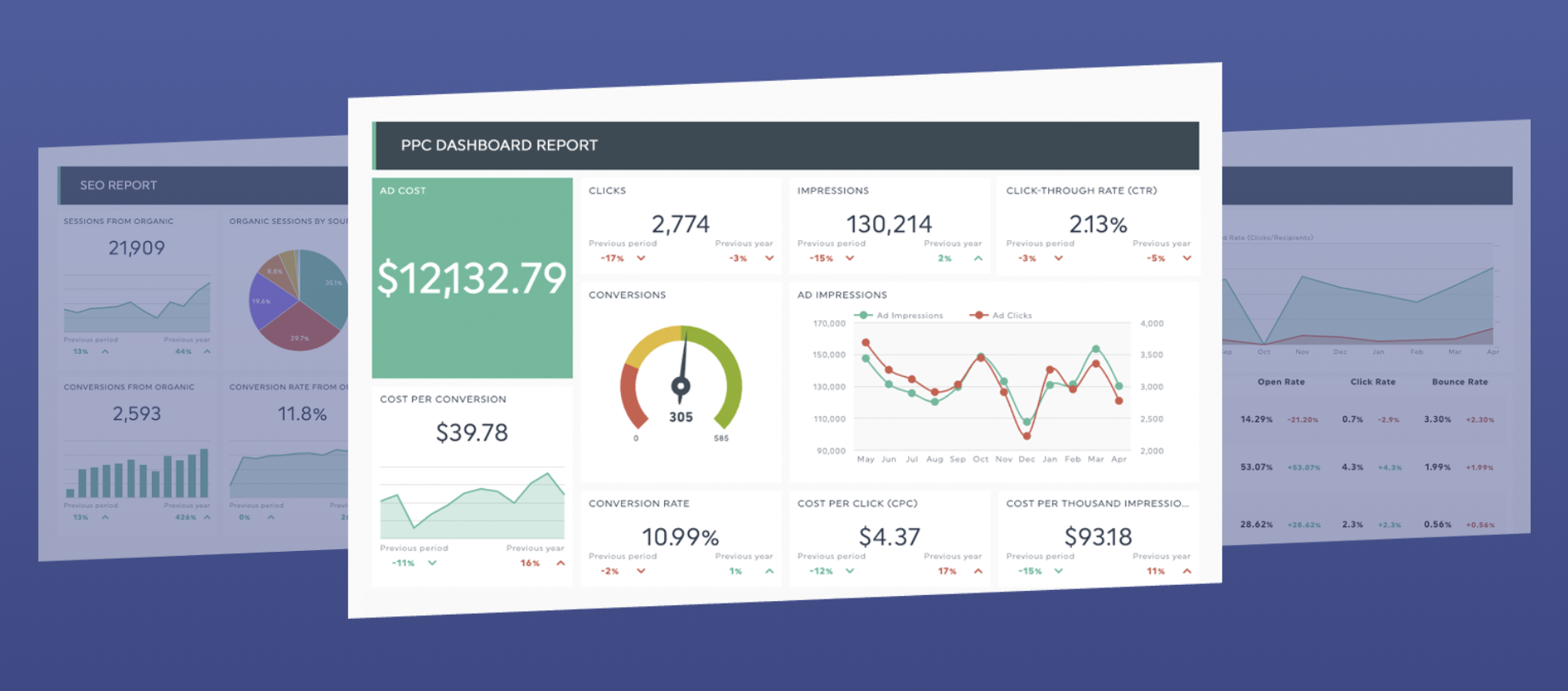 Google Hangouts
Need to set up a quick virtual meeting? Google Hangouts might be the simplest solution.
While it's not a full-featured web conferencing tool, Google Hangouts is free, reliable, and allows you to include up to nine people in a call. You can even record the call to reference later.
OoVoo
Need to include more people on your call than Google Hangouts nine-person limit? Try OoVoo.
It provides similar functionality to Google Hangouts, including video, picture, and text messages.
Flock
Flock includes virtual team tools like messaging and group conversations around projects. 
However, it stands out from many barebones collaboration tools for remote teams by including some project management functionality – including notes, reminders, to-do lists, and document sharing.
Timesheet Software for Virtual Teams
FactoHR
FactoHR offers a great whole package service. This online software timesheet allows managers to calculate staff's productivity and explore what amount of time they spent on every assignment. Using this tool, you will be able to track overall employee performance too. 
Employee tracking instrument enables recording all working processes and presence of the job. This great tool is profitable to workers too, since they may improve their working time planning. It helps companies decrease manual inaccuracy in projects, and save the company's reserves.
However, apart from tracking, it helps to create fine planning, elevate productivity, scale the presence, and so on…Isn't it perfect? 
P.S Do not forget to download reports reducing the use of excel sheets
File and Document Sharing Tools for Virtual Teams
Remote collaboration doesn't just include text and video chat – it also includes sharing critical files and documents. 
Fortunately, many full-featured, (mostly) free online collaboration tools have appeared in recent years.
Google Docs and Google Sheets
Typing up documents in Microsoft Word and sending them in an email reeks of 2005. Instead, give Google Docs and Google Sheets a try.
Google Docs provides a simple, free, shareable Word replacement. If you're looking for an Excel replacement, Google Sheets does an admirable job. It includes a massive library of pre-made add-ons and the ability to create custom user scripts to fit your exact needs.
Google Drive
If you're going to use Docs and Sheets, why not embrace another of the best Google tools for virtual teams: Google Drive.
You'll get seamless integration with Docs and Sheets, as well as easily shareable file storage for any file or document. Plus, you can sync directly from a folder on your desktop – saving your team time and ensuring more productivity.
Dropbox
If you don't want to use Google Drive, take a look at Dropbox. While it's similar to Google Drive in many ways (including syncing to folders on your computer), it offers one distinct advantage. 
Syncing is faster with Dropbox than with Google Drive due to the technology used under-the-hood. This faster syncing can help your virtual team collaborate more efficiently (and save bandwidth for remote team members).
Learning System Tools for Virtual Teams
One of the challenges faced by virtual teams is training their members as well as training their products' users.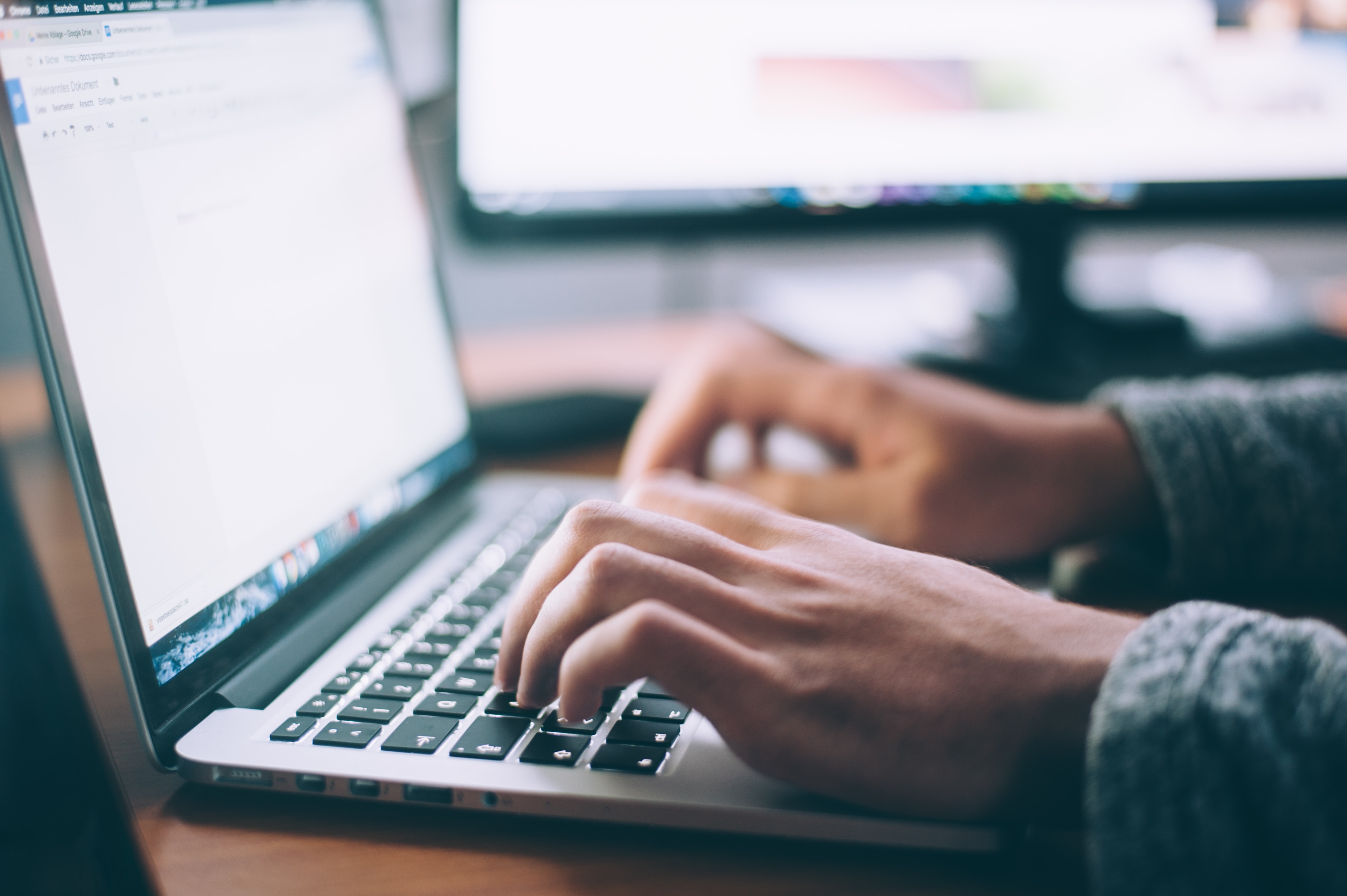 Properly managing virtual teams training is impossible without the right tools – but here are some for you to investigate.
MindScroll LMS
Any manager or leader knows that your team's effectiveness depends on how well they are trained to accomplish their responsibilities.
MindScroll LMS is one of the better tools for virtual teams that helps you provide this training. A strong focus on mobile-first design makes it easy for your remote team to access their material (including courses, tests, surveys, social learning, and more) wherever needed.
Product School
Product School is the Global Leader in Product Management Training. Instructors include senior-level names from tech-massive companies like Apple, Airbnb, Spotify, and Instagram, and students receive certificates along with lifetime community membership and support.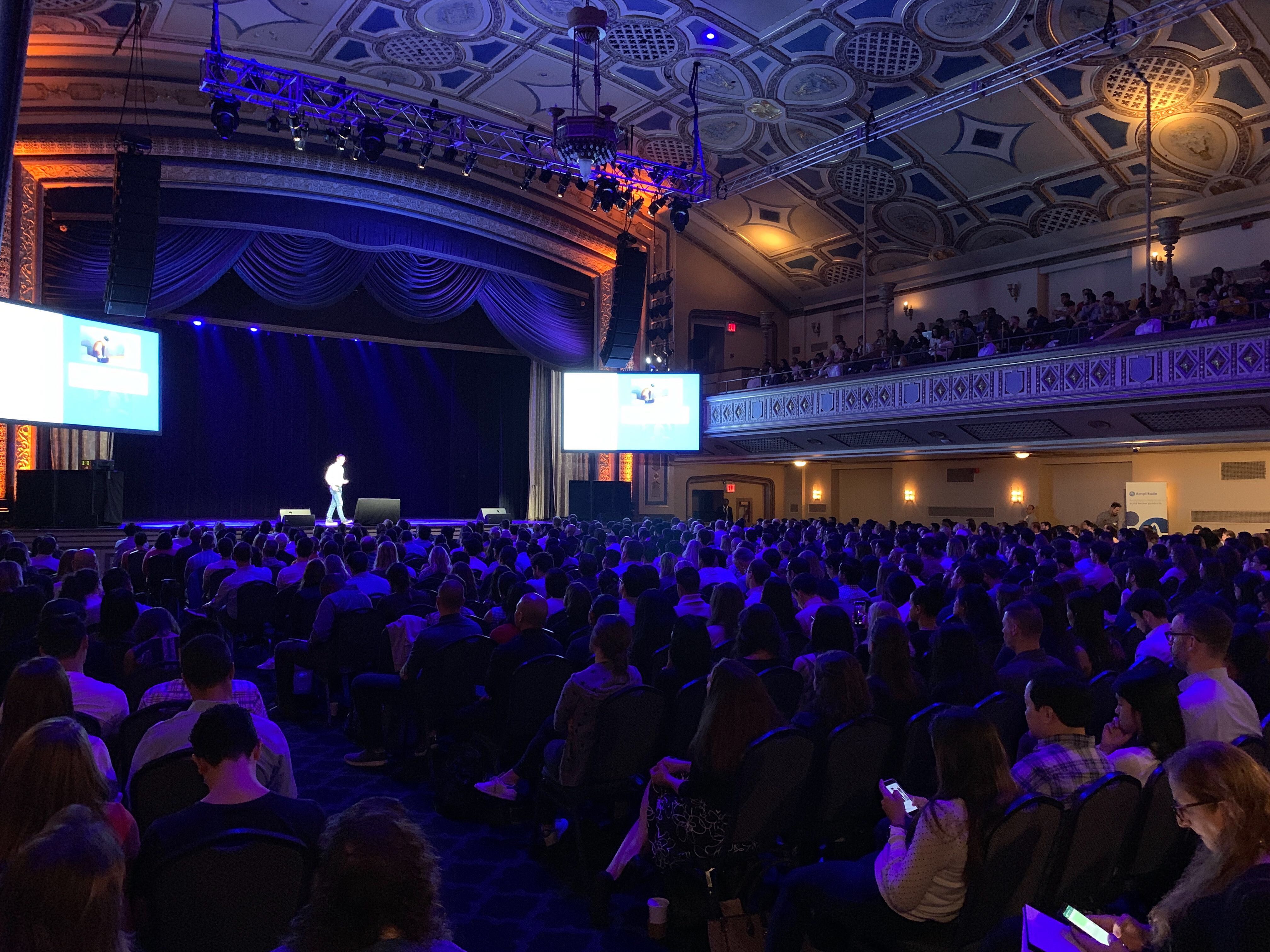 In addition to their physical locations, Product School offers many courses online. These online offerings make them one of the more valuable training tools for virtual teams.
UserGuiding
UserGuiding provides you with a way to onboard your users or virtual team members, allowing them to search for pre-made user guides.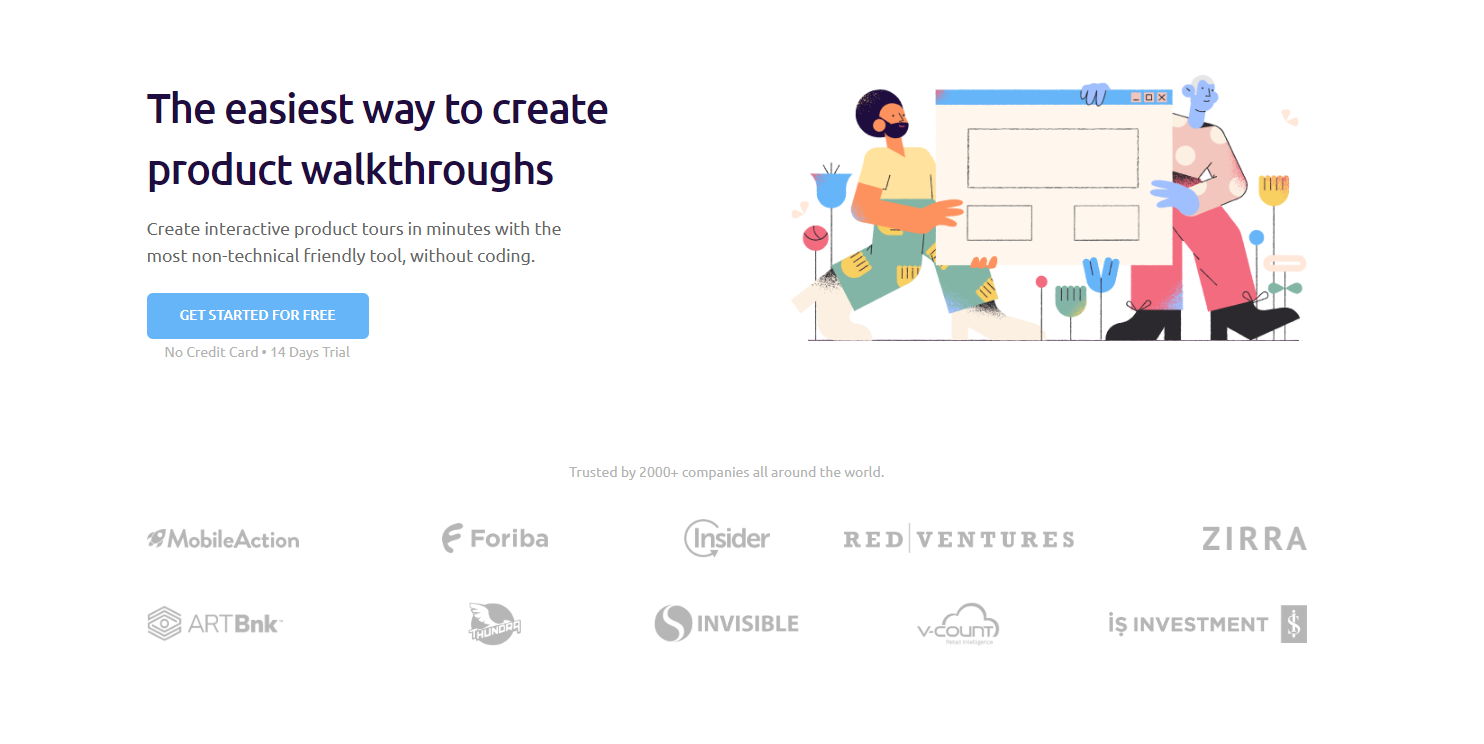 The included analytics can show weak spots in your onboarding process, and even allows segmentation of your users based on factors like traffic source, region, or website permissions.
Which of These Tools for Virtual Teams Will You Find the Most Useful?
Why waste your time struggling with the difficulties of managing remote workers by not using the right software?
Virtual teamwork can be challenging, but using the right tools for virtual teams makes overcoming these problems a breeze.