Skype is a widely used telecommunications application and if you're planning on using it, we are here to guide you through the entire process.
Make sure you have the Skype for Mac installed before we move on to Skype's features and tools.
Home Screen
Contacts & Search Bar
You can have free local and international Skype calls with other people who have Skype. You can search by the usernames or email addresses of people you want to contact in the search bar shown in the image.
You can also import your contacts and access them through the Contacts icon below the search bar. You can also view the caller public profiles, send instant messages and call them.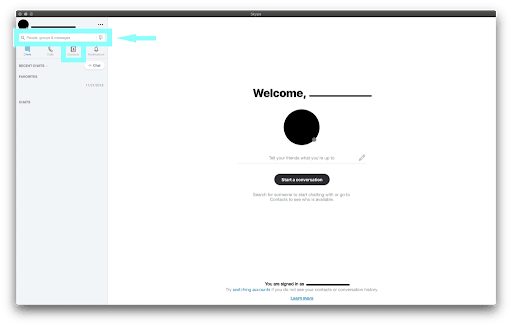 Paid Calls
There's a low cost calling option as well, which includes your Skype number, caller ID and call forwarding. For example, if you were to call to a U.S. landline or mobile number you would have to pay a connection fee of 4.9 cents and 2.3 cents for call minutes.
Chats, Notifications & Calls
You can quickly access your recent conversations, favorites and remaining conversations through clicking on Chats. If you want to see any missed messages or calls click on Notifications button – it will usually have a red bubble for missed content floating over it.
Lastly, to keep track of your incoming and outgoing calls from different callers, click on Calls.
Caller Chat Screen
If you click on the person you want to interact with, the home screen will switch to a chat window.
Other than writing instant messages, you can also share media files, location, voice recordings, emojis, GIFs and more. You can do that by simply clicking on the 3 dots near the message bar.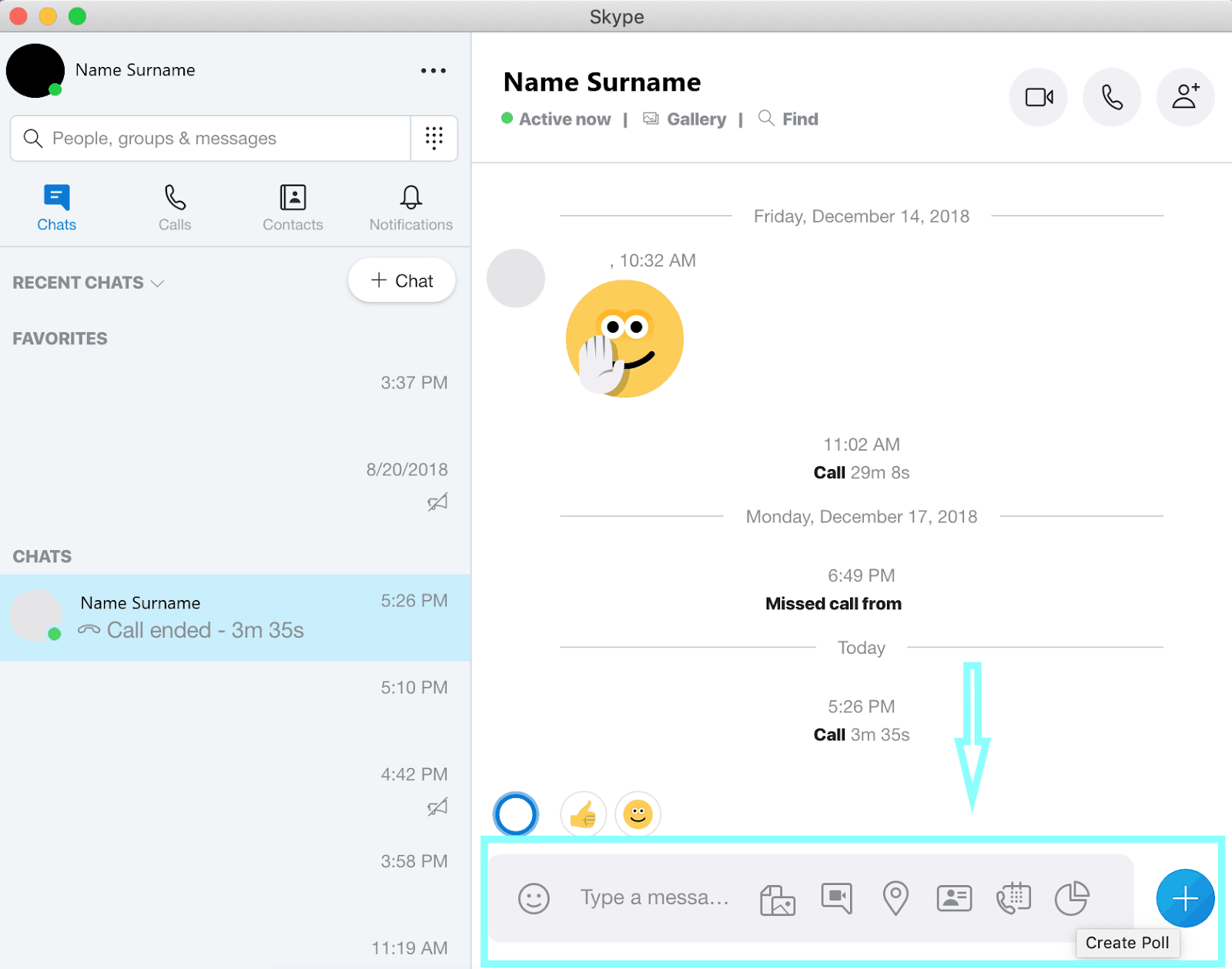 After you share any media with the caller, you can access all the media files by clicking on Gallery right below the username of the caller. It will slide in from the right side of the chat screen.
If you want to find a specific message in the caller message history, click on Find and type any keywords that could be included in the message. Go ahead and save some time of endless scrolling.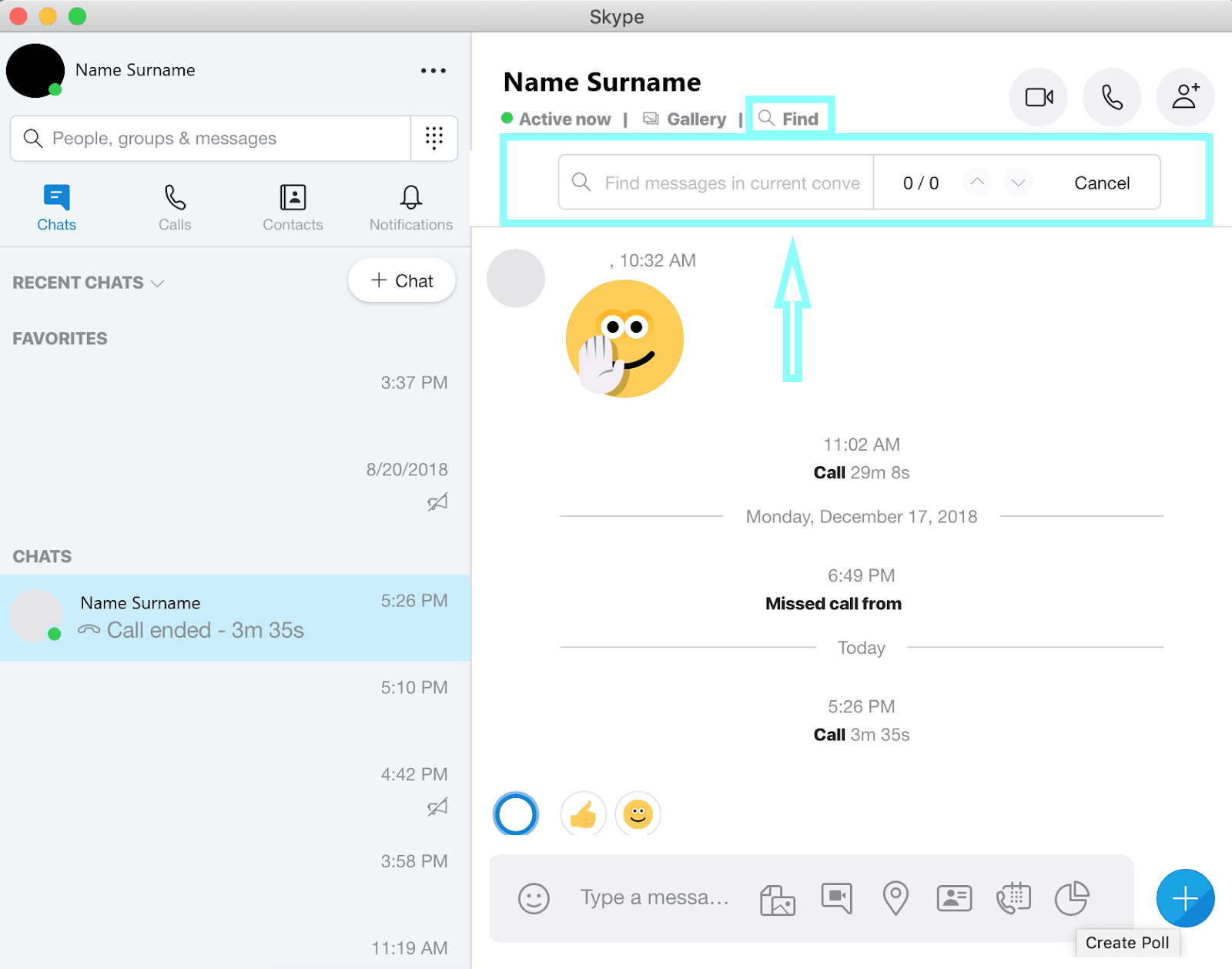 To call the person, simply hover over the Call icon to proceed without a video, or the Video icon to start the call along with your video.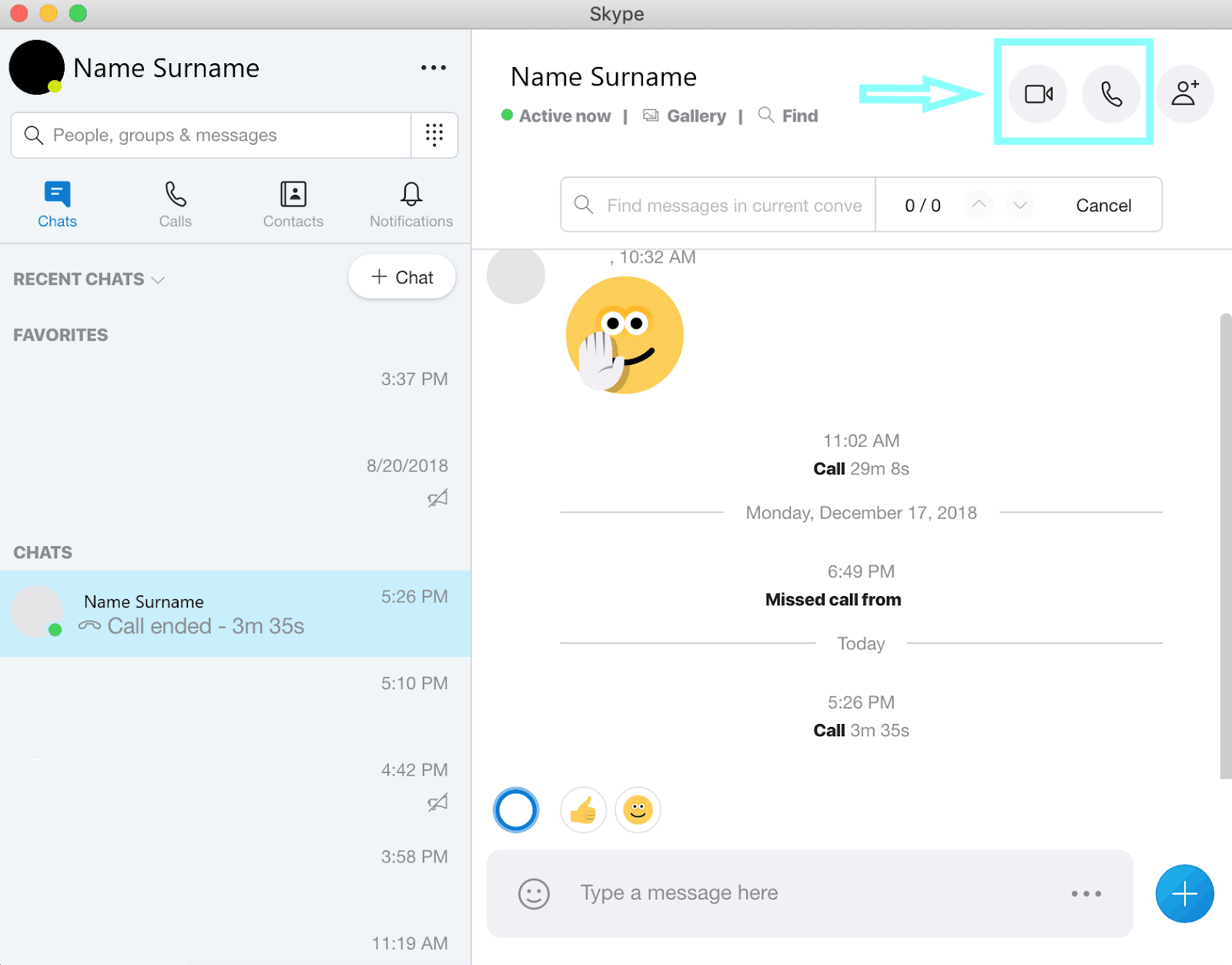 Call Screen
Once the call is started you will encounter the following window with a plenty of features.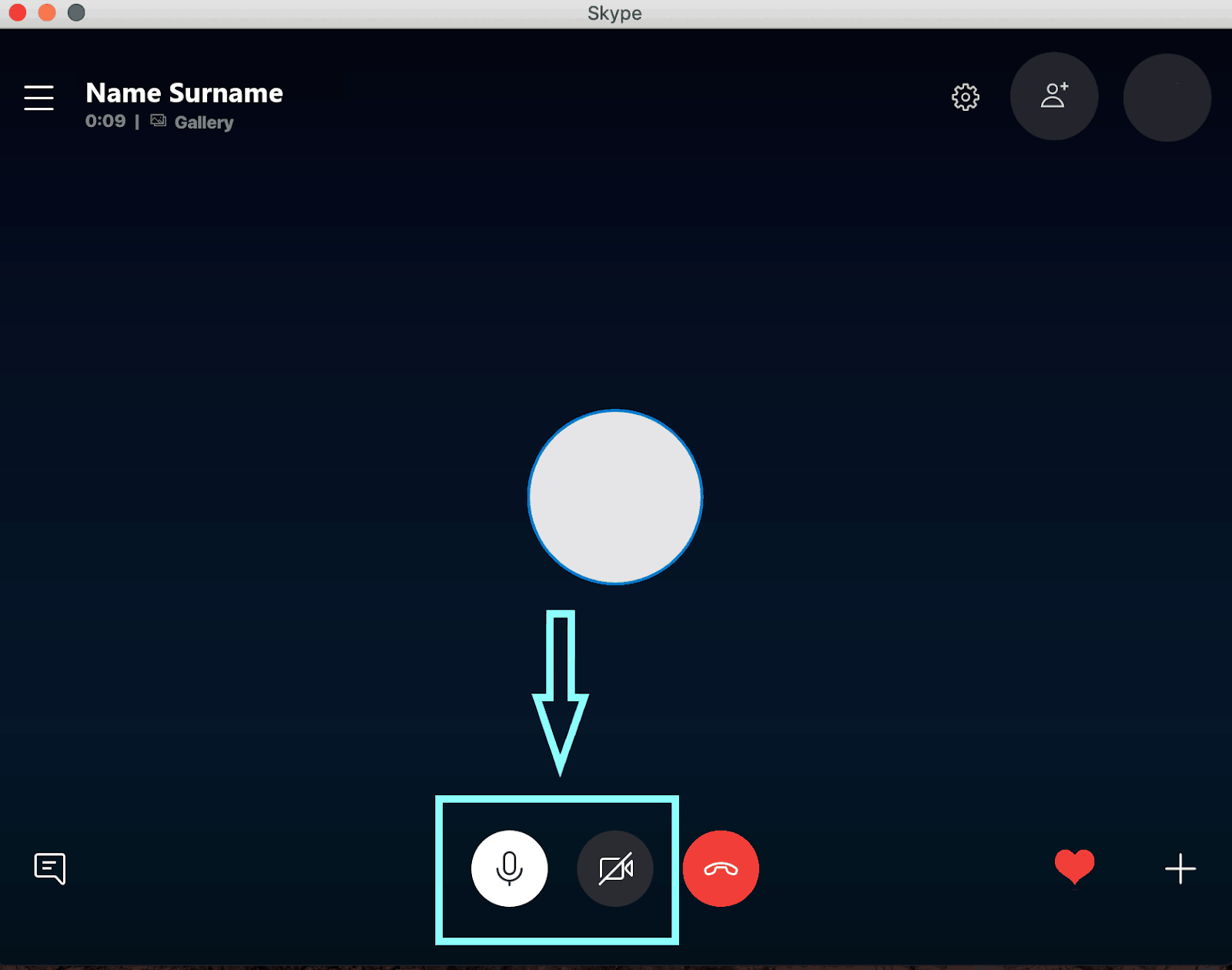 Audio/Video
To enable/disable video click on the Video icon.
To mute/unmute yourself click on the Microphone icon. If you mute yourself to avoid background noise from getting heard, you may consider getting Krisp. It will mute all the background noise from both sides of the call instead of you. It will definitely save you a lot of muting/unmuting hustles. Check out how to set up Krisp with Skype.
Chat
You can send instant messages during the call as well, just click on the Chat icon in the bottom left corner of the caller screen and your chat window will slide in from the left.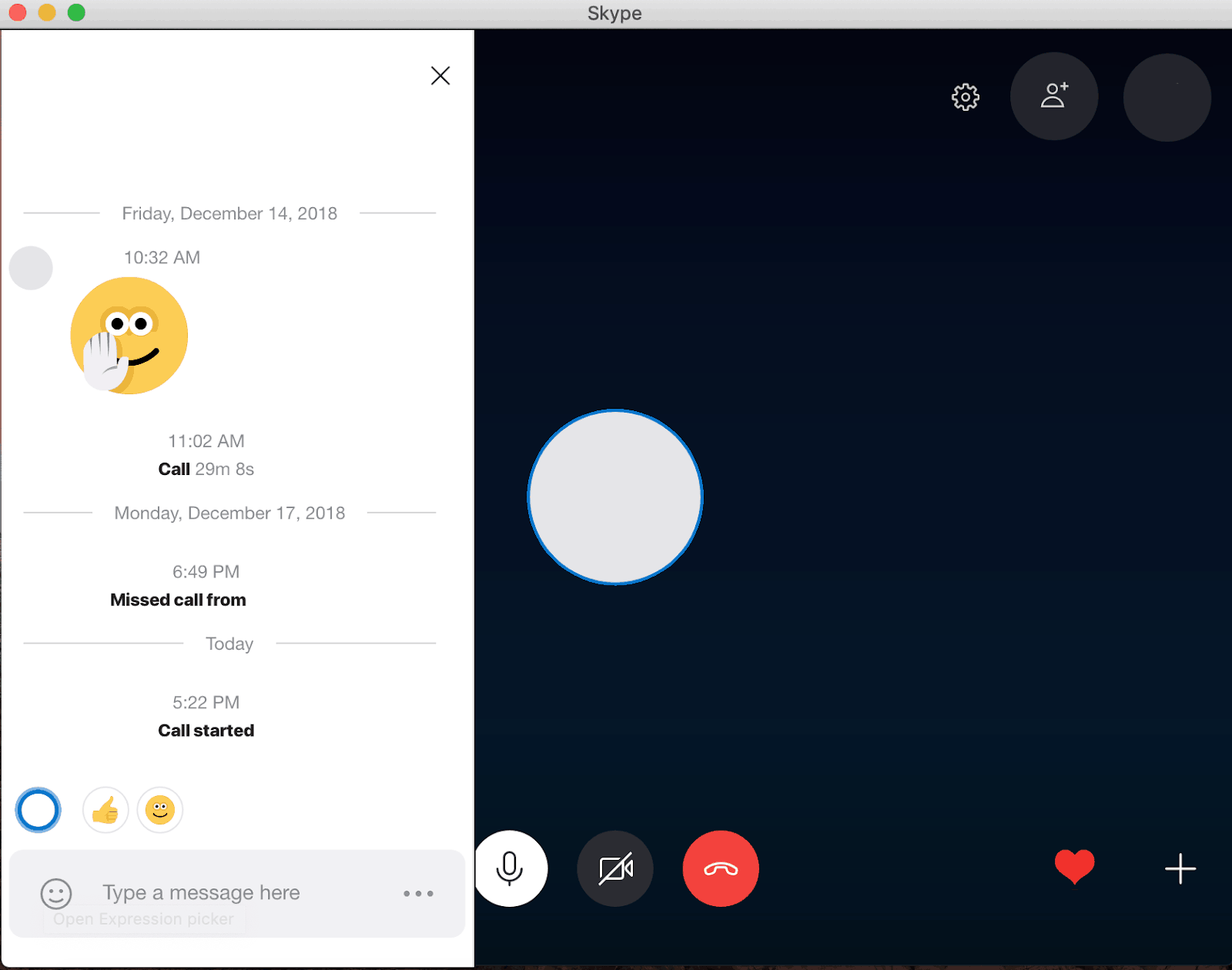 Home screen menu
If you want to access the home screen menu with caller chats, call data and other contacts, click on the icon on the top left corner of the screen. You won't miss any notifications with messages and calls this way.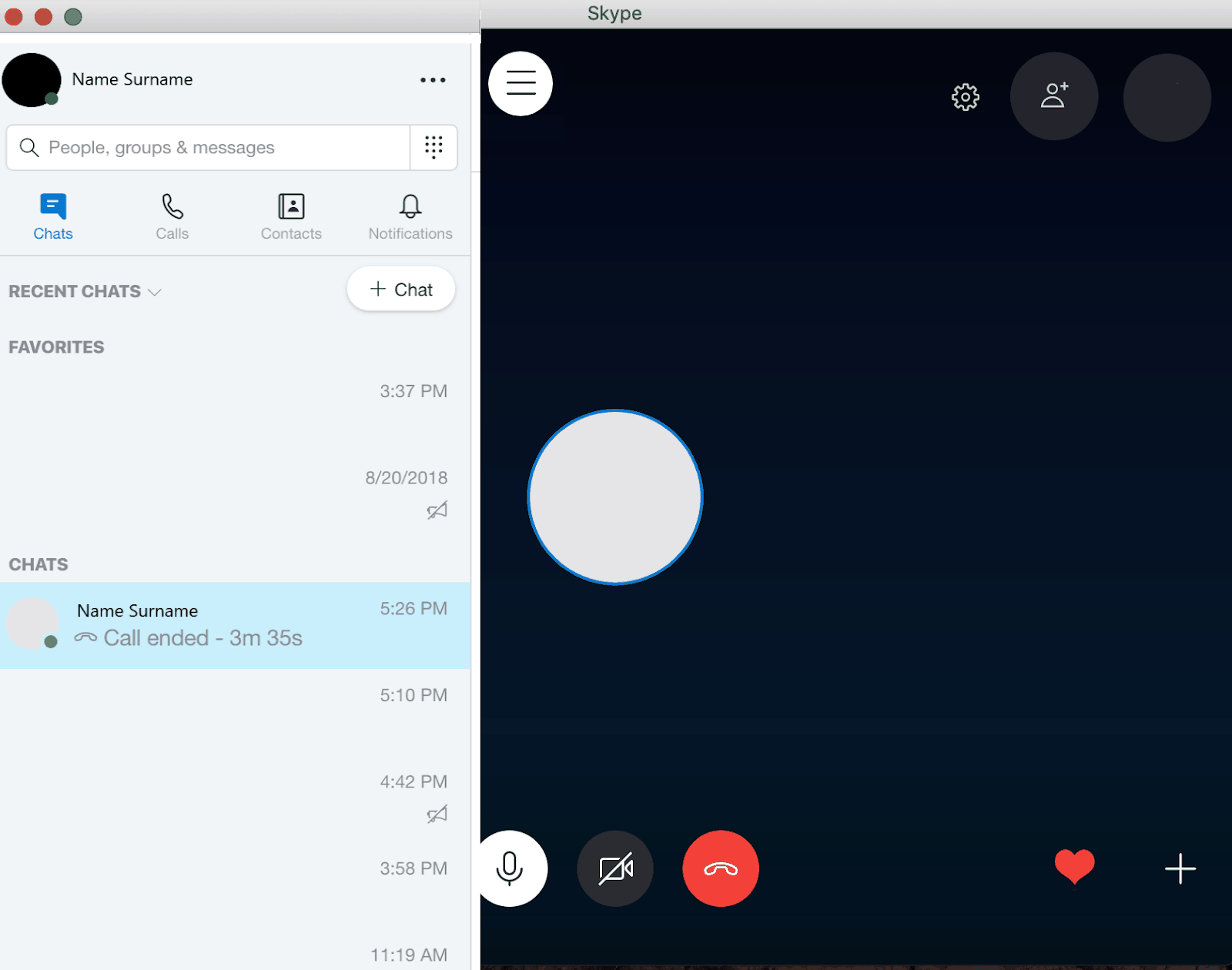 Reaction Emojis
You can put different emojis that will pop up both on your and caller's screen during the call. To do so, hover over the Heart icon to see which emojis depict your mood best for the moment of the call.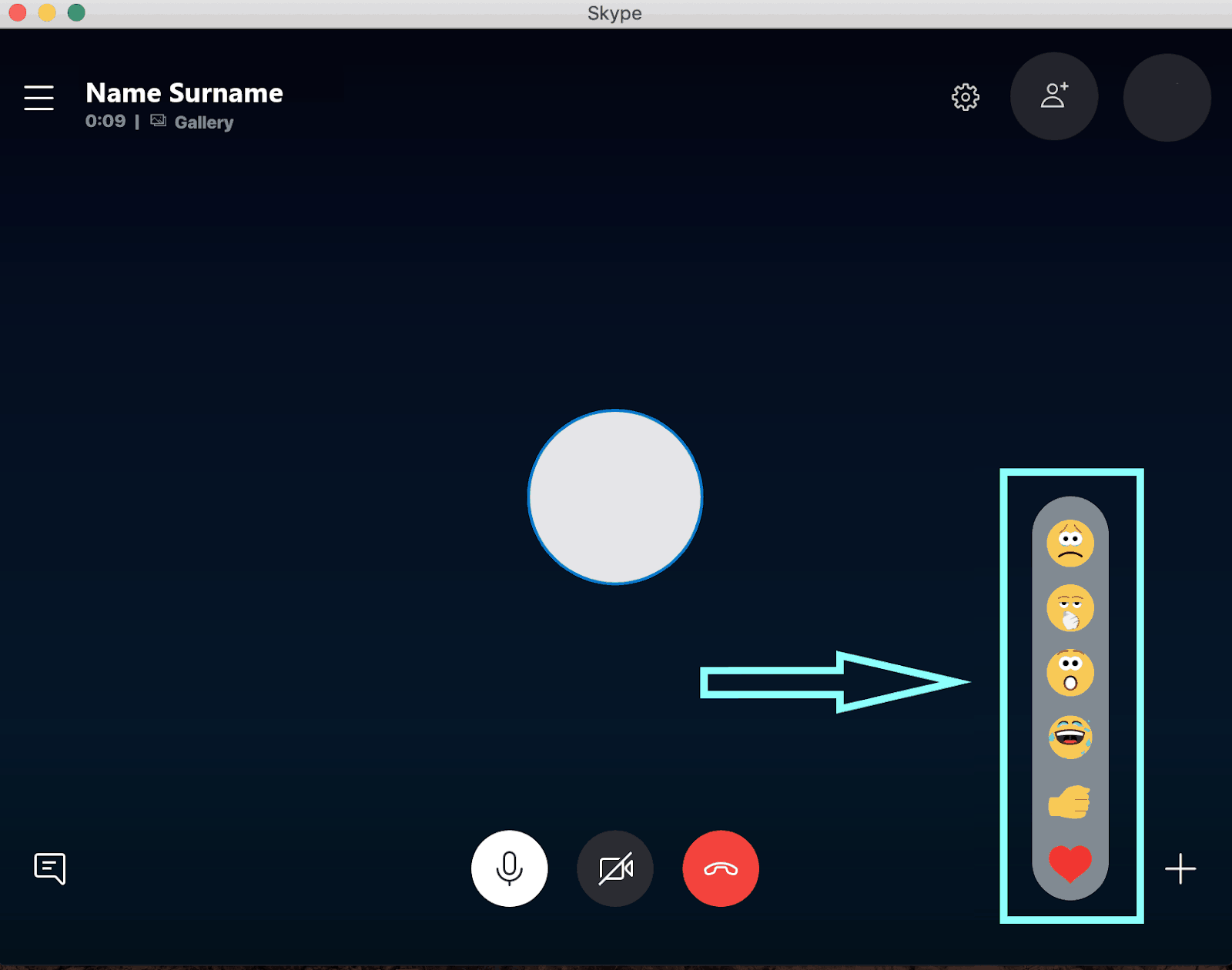 Settings
If you want to make the call full-screen or change the Audio & Video settings, you will have to do that through the Settings icon on the top right corner of the screen.

You can also share your screen, take screenshots and record a call through the + icon on the bottom right corner. This little bubble can help record your calls, turn off the incoming video or put subtitles for the speech.

Group call
You can turn your personal call with other speaking party into a group call by adding more participants through the icon right next to your profile picture.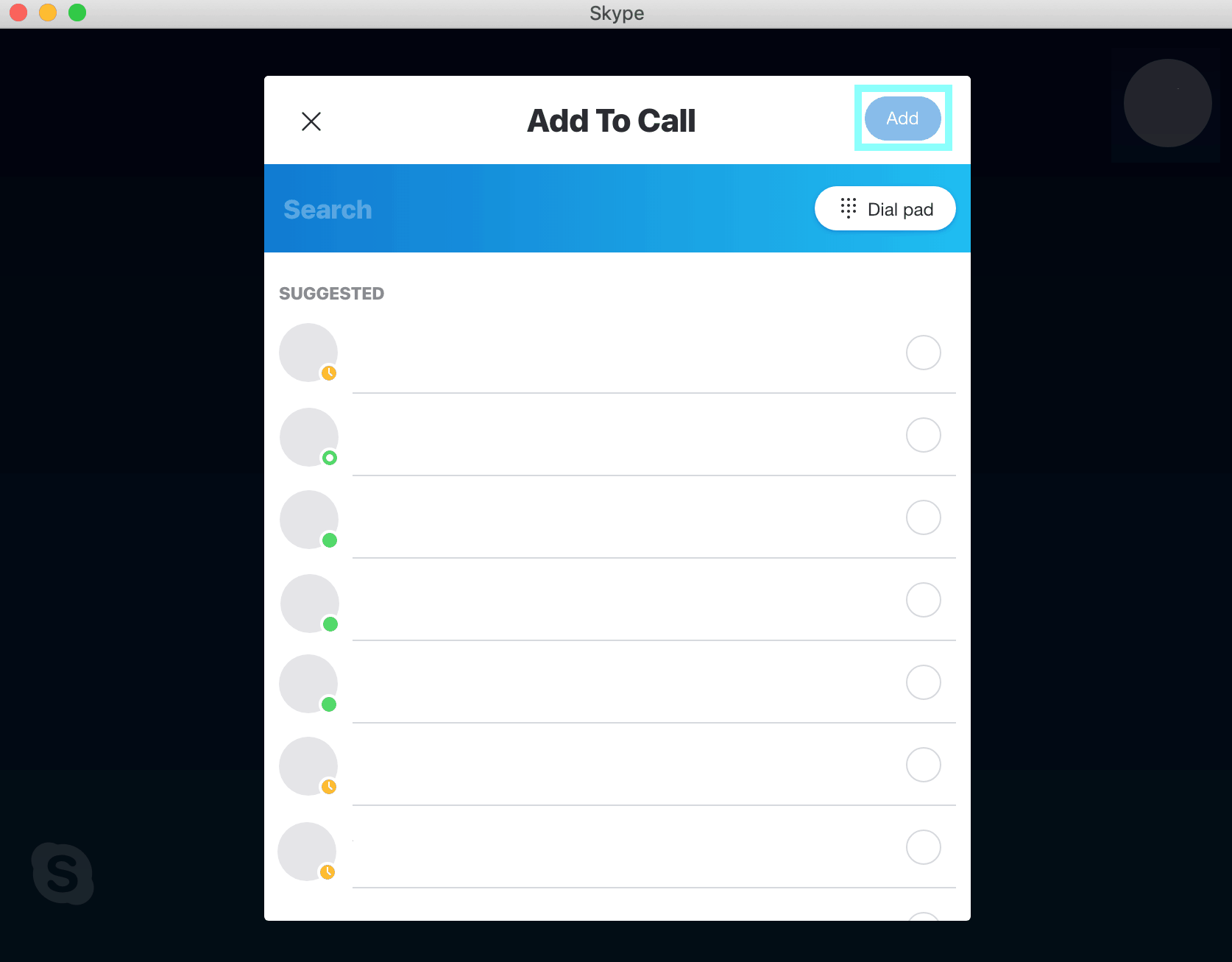 A new popup with all your Contacts will show up on the screen. Choose the participants you need and then click Add to invite them into the call.
You can enjoy your Skype calls and messages in confidence now. Happy calling!