How do you justify attending digital nomad events when so much of the information is available for free from your bed on YouTube?
Motivation is great, but traveling to and forking over the cash for a ticket to a conference or digital nomad trip can seem daunting for a quick inspirational rush.
They're More Than Just Events
There's a good reason for you to attend one of these digital nomad events this year. Most incredibly successful people all say the same thing: it's not what you know, it's who you know. 
These digital nomad events don't make you choose between what or who – you get both in the same package.
Network in person with other like-minded people living the location independent lifestyle you have (or want) while learning shoulder-to-shoulder at this year's popular conferences, retreats, and meetups for remote workers and digital nomads.
You never know where these important interpersonal connections could take you – or what you could share and create with these new friends.
You missed the first wave of digital nomad events in 2019, but we've got you covered. Here are the rest of the conferences and retreats to check out for the last two quarters of this year.
[demo-new]
7in7 Digital Nomad Conference
Next event: Oct 22-29, 2019 in Wellington, New Zealand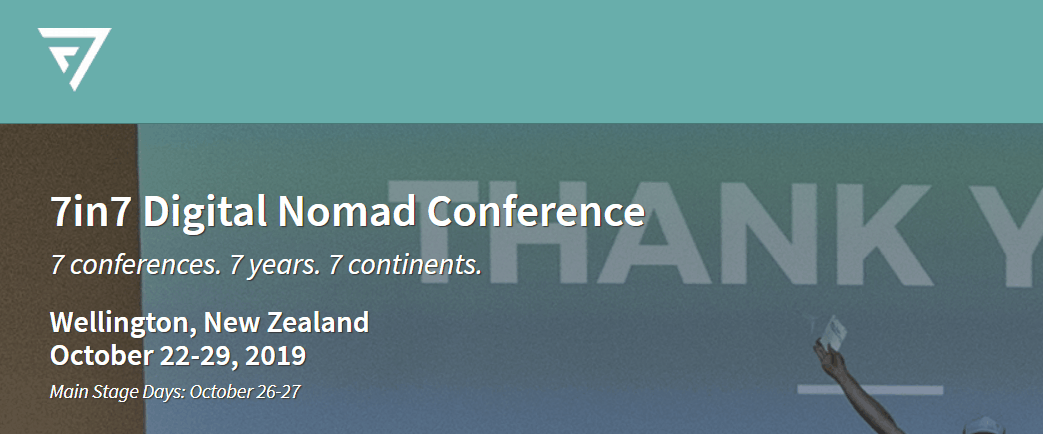 The 7in7 mission is to hold seven conferences on seven continents in seven years. This conference is exclusively for those nomads who have been nomads for at least a year. 
Join the fourth year in beautiful New Zealand for a week of workshops, networking, parties, and talks – if you can buy your ticket before the 100 slots fill up. 
Nomad Summit
Next event: Oct 11-14 in Cancún, Mexico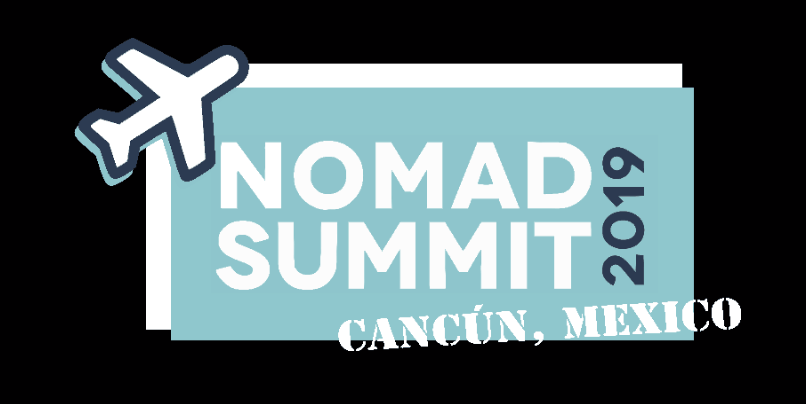 Join the next Nomad Summit at Selina CoWork for workshops, activities, and the conference. When you're done learning from professionals and other like-minded people, come with the group on the Playa del Carmen trip right after the conference to keep on having fun and networking.
Nomad Cruise 9
Next event: Nov 18-30 from Spain to Brazil

Does being trapped on a cruise ship for nearly two weeks with other current and aspiring digital nomads sharing their knowledge sound appealing? 
If so, cross the Atlantic with the next all-inclusive Nomad Cruise. If you can't make the mid-November event, don't worry – you can always join the next cruise a couple of weeks later from Athens to Dubai.
DNX Digital Nomad Festival
Next event: Sep 19-23 in Lisbon, Portugal

This stands out from the standard digital nomad events with its own unique festival vibe, including music and creative acts.
Each of the five days has a focus: networking events, nine keynote speakers, and twenty workshops. Plus, there will be meetups scattered all around Lisbon.
Nomad City
Next event: Nov 7-9 in Las Palmas de Gran Canaria

You'll find a day with eight workshops, a conference day with eight "superstar" speakers, and a participant-organized summit day at the next Nomad City event in dream Las Palmas de Gran Canaria, a popular digital nomad destination. 
Virtual Working Summit
Next event: October in (your home)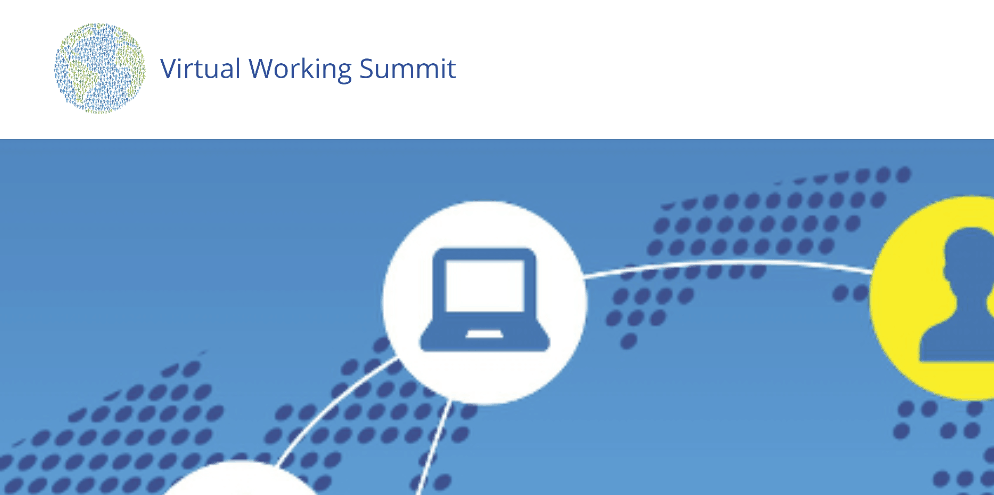 Not able to travel to a conference because of work or family? The Virtual Working Summit might be perfect for you.
Attend online and listen to interviews with a panel of hand-picked expert speakers. You'll get valuable information about all things related to remote work like building an innovative culture, turning ideas into action, and virtual leadership.
Freedom X Fest 2019
Next event: Secret date in a secret location

This global festival on location-independent movements hasn't yet announced the date or location (it's "secret" while they wait for your vote). 
If past Freedom X Fest events are any clue, you can expect to learn about remote work, digital nomadism, lifestyle design, freelancing, and more while enjoying a variety of activities like hiking, DJ's, yoga, and rock climbing.
Digital Marketing Skill Share
Next event: Nov 1-4 in Bali

Marketers, pay attention. Just a few minutes southeast of a popular digital nomad city (LINK), Digital Marketing Skill Share offers four days packed with forty speakers and hundreds of attendees to network with.
Top of the marketing skill education from big names like Google, NASA, and Semrush with other digital lifestyle tips like yoga, the Wim Hof Method, and mindfulness before heading out for the Bali afterparties.
Nomad Train Trans-Siberian
Next event: Sep 11-25 from Moscow, Russia to Ulaanbaatar, Mongolia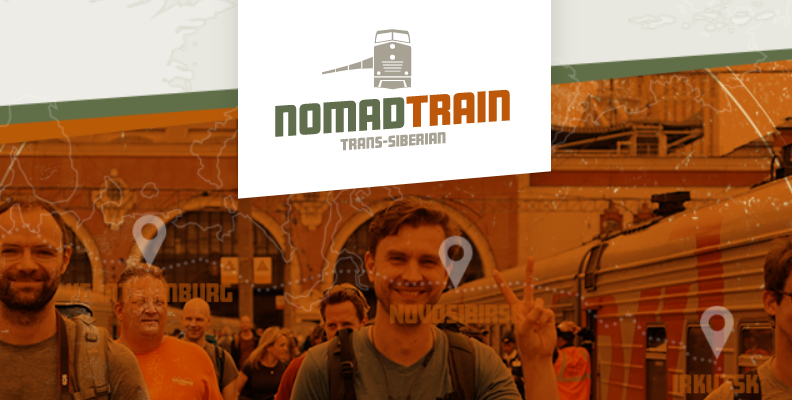 If you're not a fan of water (ruling out the Nomad Cruise), how about a Nomad Train? Spend a couple of weeks journeying across Russia to Mongolia with a train of like-minded nomads on this retreat. You don't need to know Russian, and you can keep working – co-working spaces are included on stopovers in towns.
Remote Leadership Summit 2019
Next event: Sep 12-16 in Biograd Na Moru, Croatia

Get help solving your team's challenges in business development, remote professional networking, company culture, team management, and more. 
Speakers from well-known companies like Buffer, Sitepen, and Acuity – plus attendees speaking at Lightning Talks – ensure you'll get high-quality information tailored to your remote business needs. 
Freedom Business Summit
Next event: Sep 14 in Kyiv, Ukraine

If you're looking to learn more about how to, "create a location independent lifestyle, build a remote business and travel anywhere," look no further. 
Entrepreneurs, podcasters, influencers, and even the founder of Nomad Cruise all share their secrets and advice with you at this summit in Ukraine.
Surf Office(s)
Next event: you choose

Have a (maybe remote) team you want to bring together on a retreat, but you want something better than a pre-packaged conference?
 Why not plan your own retreat at one of the legendary Surf Office spaces around Europe or the USA? Their team has plenty of experience to help you plan, facilitate, accommodate, and set up workspaces for your company.
Which of These Digital Nomad Events Are You Headed to this Year?
Remember, conferences are more than the hype and the feelings – it's also about the education and especially the networking. Listen to success stories, and you'll hear many start with, "we met at this conference, and had an idea…."
Are you going to one of these digital nomad events this year? Which one? Let us know in the comments below (and maybe we'll see you there).