If you need a coworking space, Seoul offers an incredible amount of options from which to choose.
Many digital nomads and remote workers flock to cities with a low cost of living. However, this often comes with downsides like a lower quality of life, poor internet, or other frustrating problems that come with developing countries.
Instead, sidestep these problems and consider an office space in Seoul. Keep reading to get quick coworking spaces reviews of nine popular coworking spaces in Seoul, South Korea.
Dreamplus (Gangnam)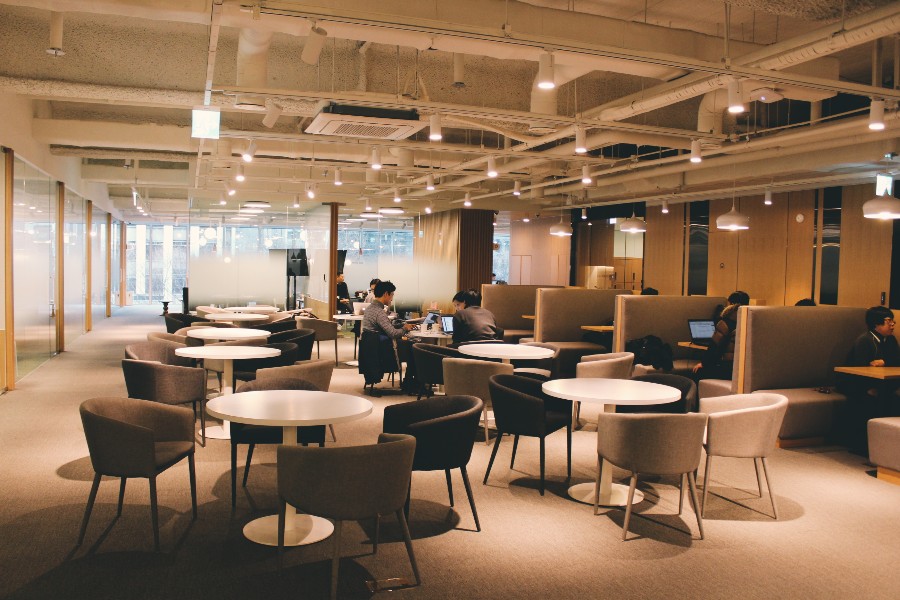 Want to work in a skyscraper? Head over to Dreamplus in Seoul's Gangnam district. This luxurious coworking office space offers floor-to-ceiling windows, a plush dark wood interior, and a soft color scheme.
On each of the multiple floors, you'll get large desks to sprawl out your digital nomad or remote working gear, plus access to printing, a kitchen, and meeting rooms. Membership includes a mailbox and parking. Just remember that this coworking space focuses on Koreans, so don't expect much support if you only speak English.
Hive Arena (Yeouidaebang)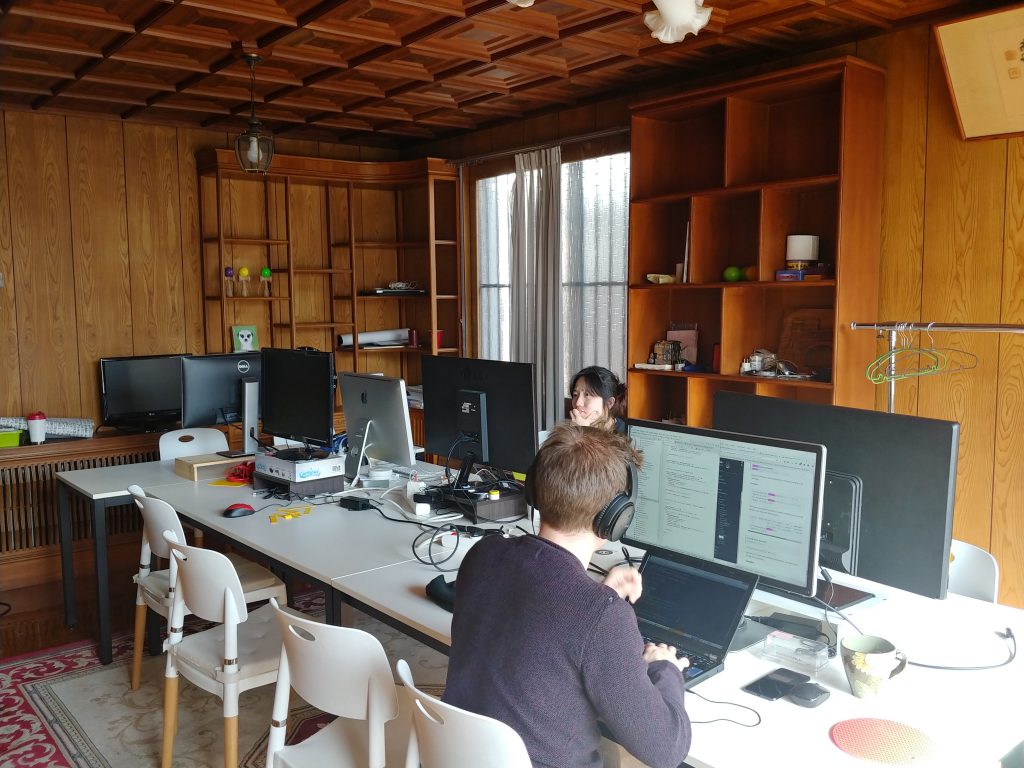 Join the broad international community at the Hive Area coworking space, Seoul for a day of productive work (unless you get distracted by the adorable canine mascot, Adji). Located in a two-story house, it's an excellent fit for digital nomads searching for a comfortable, less corporate-feeling space.
If you're looking for co-living in Seoul, you'll be glad that Hive Arena, Seoul, also offers this option for integrating into the community. Just be ready for a quick interview with the founders about your work or project before joining.
WeWork Coworking (Gangnam, Yeoksam, Samseong, Euljiro, Seolleung, Seoul Station, Yeouido, Jongno, and Gwanghwamun)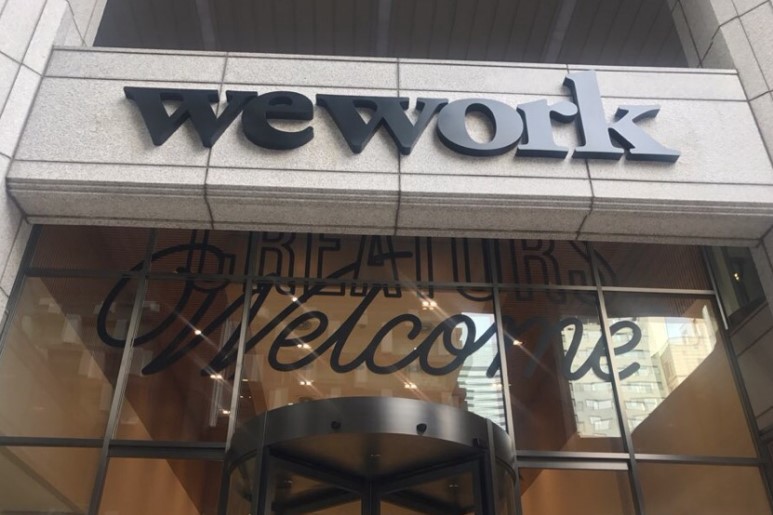 WeWork's cofounders Adam Neumann and Miguel McKelvey (with net worths of approximately $2.2 billion and $400 million) know a thing or two about how to make coworking profitable. It's no surprise then that WeWork has locations around Seoul – providing you with an excellent facility for your digital nomad work, startup, or a larger company.
You'll find every imaginable amenity in every WeWork coworking space, Seoul. These amenities include printing, soundproof booths (but don't forget to use Krisp for the clearest possible calls), conference rooms, and perhaps most importantly – free coffee.
Seoul Startup Hub (Mapo)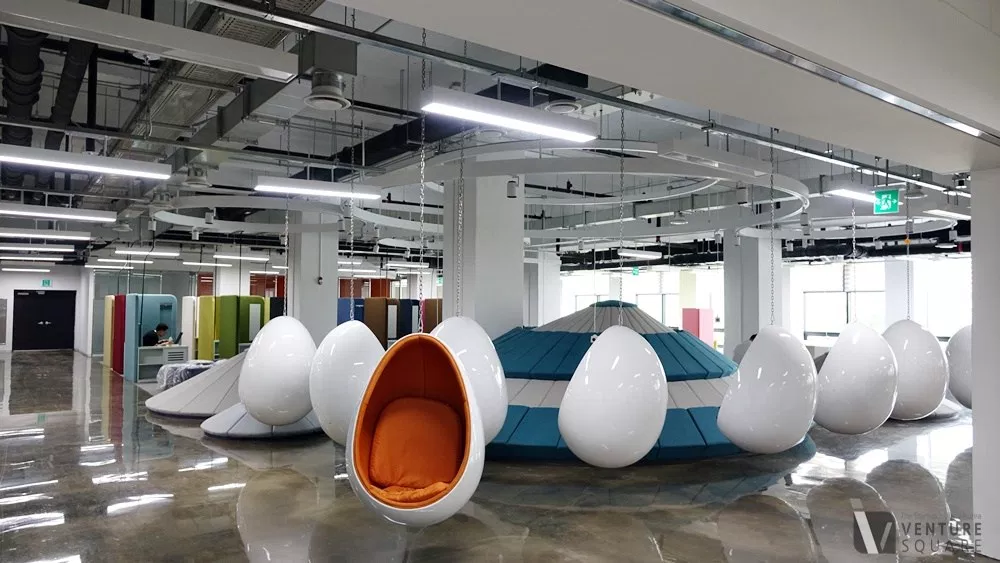 Looking to save a few dollars? You'll be glad that the Seoul Startup Hub, Korea offers free coworking on the first two floors of its massive 10-floor building. The futuristic decor might provide some inspiration for your work, or you can ride the metal slide from the third to the second floor in search of fresh ideas.
It's not a playground, however. Visitors are impressed with its quiet, focused nature. This environment might make it more difficult to network with other startups, but most remote workers will be glad to focus on their tasks at hand.
Fastfive (Seoul, Multiple Locations)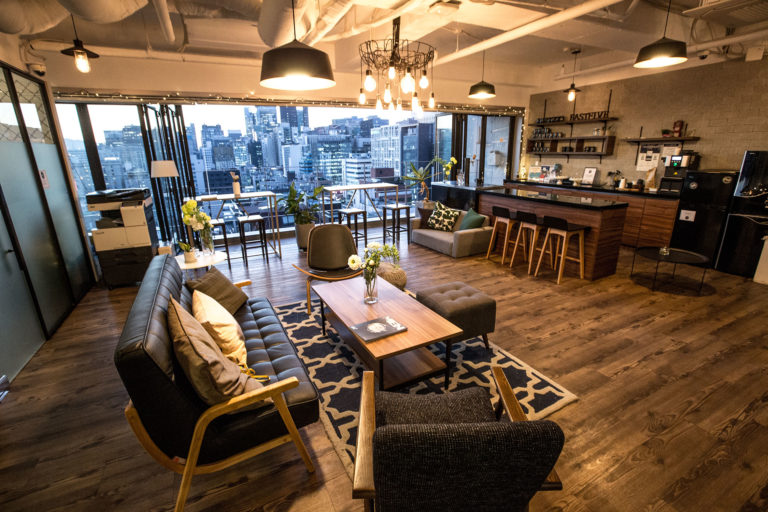 Startups and small businesses will enjoy working at one of the many Fastfive coworking space Seoul locations. If you're a single person freelancer or company, don't worry – you're also welcome at the hot desks, open desks, or private offices.
Fastfive is giving WeWork a run for its money, with 99% of its spaces occupied, and regularly opening new locations around Seoul. E-commerce, marketing, media, and tech companies especially favor this coworking space in Seoul, making it an excellent pick if you're looking for more connections in these industries.
HEYGROUND (Seongsu)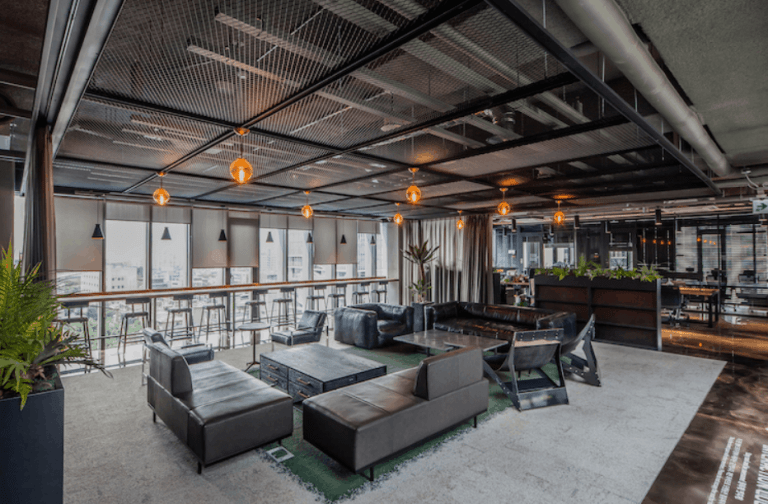 Many coworking spaces share similar amenities, but HEYGROUND takes this a step further. You'll find unusual services like patent advice, free legal services, and financial consulting to help solve your remote work challenges. It focuses on social ventures solving social problems with business strategies.
Even if you don't need these services, enjoy the view from HEYGROUND's private offices between the second and fifth floors over industrial Seongsu, or head downstairs for coffee and food.
Workflex (Songpa)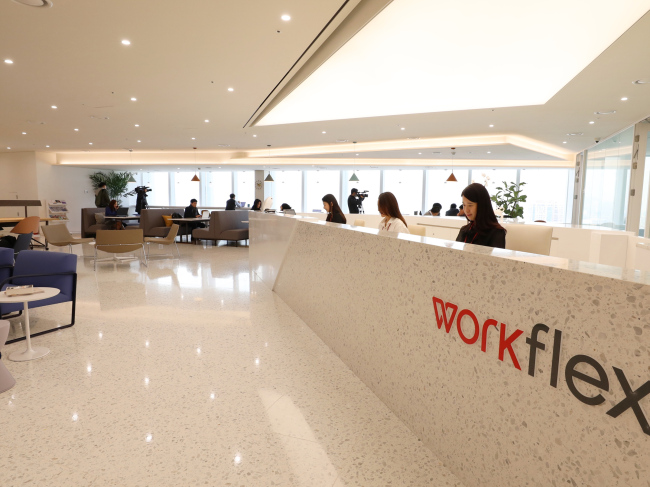 Catch an elevator ride up to the 30th floor of the Lotte World Tower building (or take the stairs if you're feeling ambitious) to visit the Workflex coworking space, Seoul. Along with discounts at affiliates like food courts, hotel meeting rooms, marts, and movie theaters, you'll also enjoy an incredible view of Seoul.
Grab a couch, private glass room, or desk in the relaxed (but business-oriented), sleek interior to have a productive day in this one of Seoul's ritzier coworking spaces.
Nonce (Gangnam)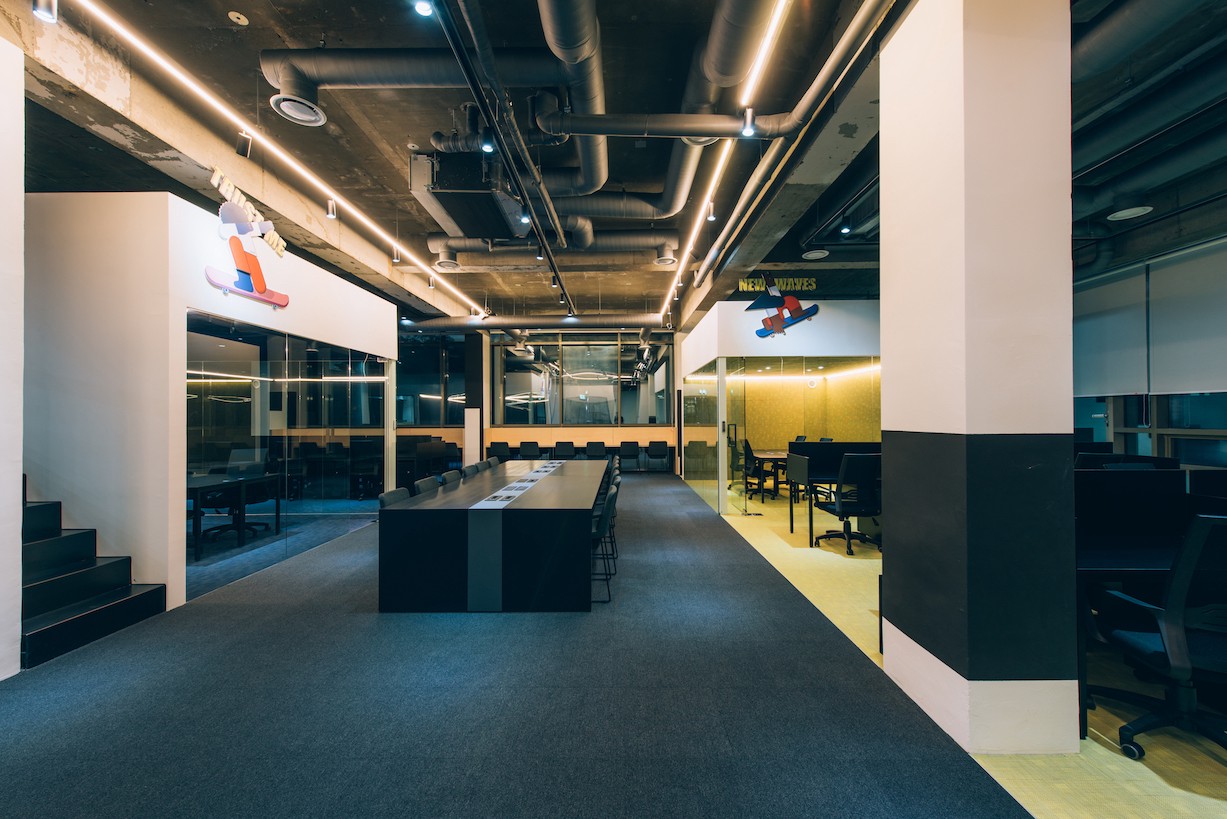 Blockchain geeks rejoice – Seoul has the perfect environment for you. If you're looking for a coliving space in Seoul that also offers an efficient work environment, Nonce might be for you.
Be warned that you can't simply walk in and start working – you'll need to go through an application process that helps ensure the community is top-tier for you to networking. Beyond the typical coworking space amenities, you can also grow your knowledge with weekly meetings on subjects like blockchain trends and Austrian economics.
FabLab (Seun)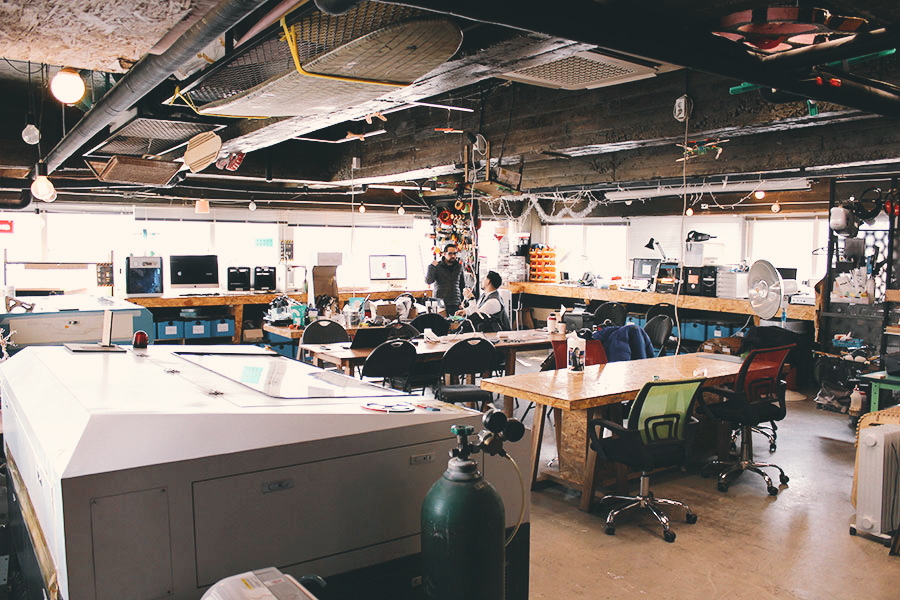 Are you more of an artist or creative than a blockchain engineer? If you're looking for a coworking space, Seoul offers something for you too. FabLab provides a massive array of enterprise-level equipment that is usually inaccessible to most artists – although you'll need to attend a three-hour workshop before using the tools.  
The creative (and slightly chaotic) environment of FabLab provides you with something special that you won't find at a cafe or a more traditional coworking space. Keep in mind that there's a waiting list to use the top-class equipment, so make sure to sign up in advance if you a project in mind.
Conclusion
Not every digital nomad can afford coworking space costs. However, if you're serious about your productivity or need to host your team, it's a worthwhile investment. If you're headed elsewhere in the world, check out our review of the best coworking spaces internationally.
If you can swing the coworking space rates, use this article as your map to locating the perfect Seoul campus for your remote work. Whether you're a digital nomad, remote worker, startup, or part of a larger company looking for a coworking space, Seoul has something to fit your tastes.