With the increasing acceptance and interest of remote work, conference protocol software and conference headphones are becoming increasingly important.
Not only are such solutions used by gamers and those wishing to communicate with friends and loved ones across the world; businesses also have a vested interest in such software.
However, remote workers also need to equip themselves with conference headphones which can hold up during multiple conference calls throughout their workweek.
Without quality headphones, digital nomads, freelancers, and all remote workers run the risk of losing job opportunities or coming off as unprofessional to their fellow team members and/or clients.
Headphone manufacturers are also aware of the increasing importance of professional-grade headsets. Numerous competitors have emerged to give consumers options, the following entry details the best conference headphones available in 2019.
1. Bose QuietComfort 35 II
The Bose QuietComfort 35 II also has Google Assistant support and delivers classic noise support, this model is perfect for workers who want a quiet working experience.
This headset is known for delivering good sound quality, along with being known as comfortable to wear for multiple hours at a time.
2. Bowers and Wilkins PX Wireless
The Bowers and Wilkins PX Wireless model comes with a USB-C charging standard, meaning it's likely to remain a viable option with emerging technology over the next several years. The 22-hour battery life also gives remote workers the flexibility to take meetings while they are on the run, from a number of different locations.
Another nice feature is the built-in software which turns the headphones on and off depending on whether they are being worn or not; conserving battery life.
While the sound quality isn't rated as highly as some other models, The Bowers and Wilkins PX Wireless remains an efficient pair of conference headphones which deliver for remote workers during meetings.
3. Microsoft Surface 
The Microsoft Surface provides industry-leading sound quality which few others can equal. While the model isn't known as having top-tier noise canceling properties nor the greatest battery life, the conference capabilities more than make up for those minor shortcomings.
These conference headphones should be in consideration for remote workers who must schedule multiple meetings throughout their workweek.
4. Jabra Elite 85h
The Jabra Elite 85h were produced in order to compete with top of the line noise canceling headphones. However, this model is rated by some as a far better conference headphone than even the Bose Quiet Comfort 35 II and the Sony WH-1000XM3. 
The company teamed with audio analysis company Audeering in order to use Artificial Intelligence (AI) technology in order to ensure the model would automatically adjust sound experience to the users surroundings.  This combined with the 32 hours of battery life makes for a compelling piece of equipment.
For remote workers who want the best hardware, it would be difficult to go wrong by investing in the Elite 85h. The model also includes hands-free Alexa and Google support.
5. Sony WH-1000XM3
The Sony WH-1000XM3 is challenged by the aforementioned Jabra Elite 85h and Bose QuietComfort 35 II. However, several reviews state the reduced weight, more comfortable fit, and continued strong conference sound quality allow the Sony model to remain at the top of the conference headphone vertical.
The model has been greatly improved from last year, allowing Sony to not lose much momentum against competitors. However, there remain several reports which state users experience some ear discomfort after prolonged use.
6. Apple AirPods 2019
The Apple AirPods is a fantastic wireless conference headset, yet the sound quality isn't quite at the level of the performance leaders Bose, Jabra, and Sony.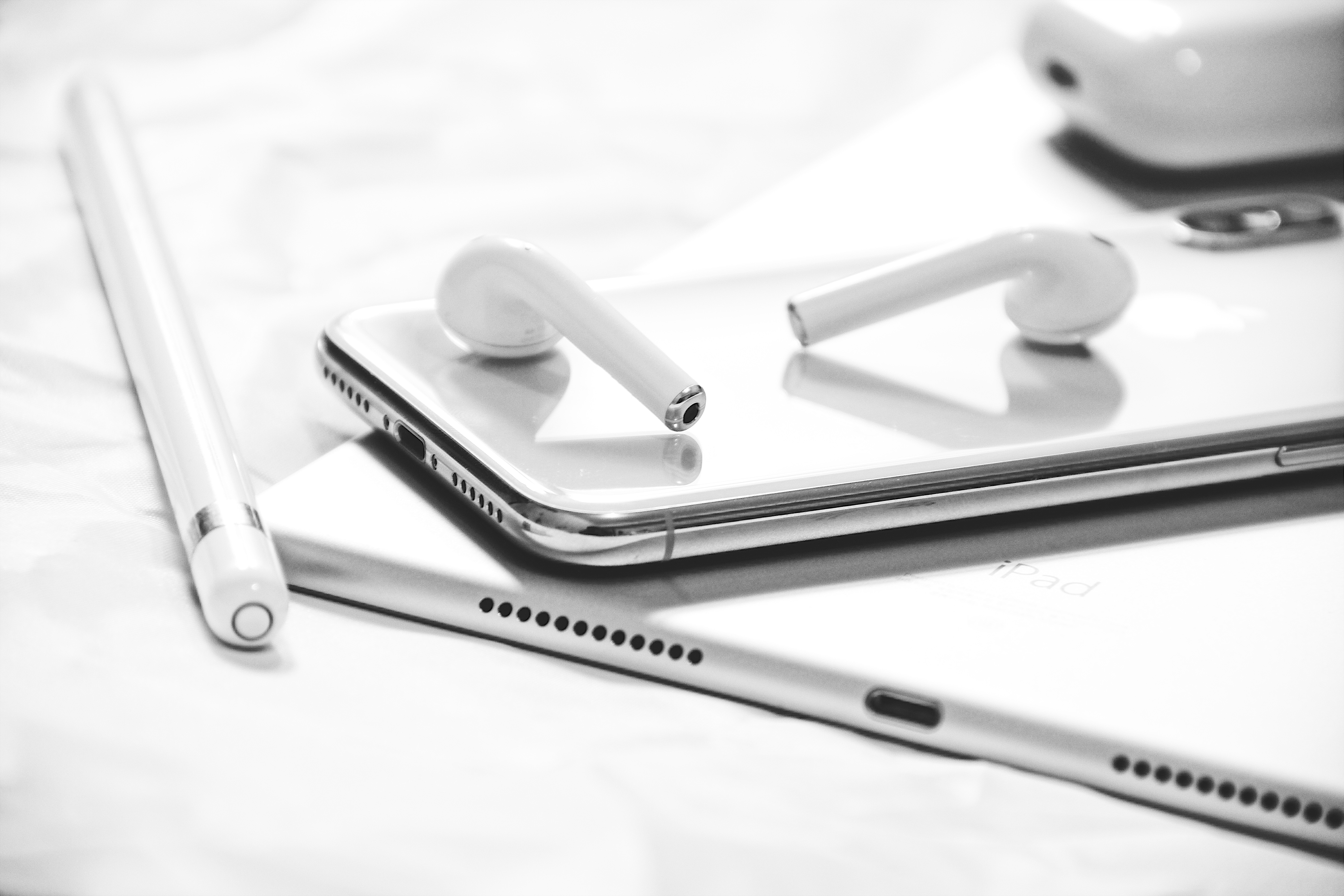 Apple didn't make too many alterations to the model, deciding to rely on slite tweaks and their brand saturation to sell units of the updated headset in 2019.
The AirPods benefit from its cheaper price point which may also cause remote workers to go with the model over some of the others.
7. Beats Studio 3 Wireless
The updated model improved battery life, noise cancellation, and sound quality over the previous. Beats being owned by Apple means it easily pairs with other Apple devices.
While the Beats conference headset is a bit bulky, its current price point makes it an attractive option compared to the leading headsets with higher performance ratings. If you're looking for a quality deal, this may be the option for you.
8. Sennheiser PXC 550
While being an extremely comfortable conference headset, the Sennheiser PXC 550 falls just a little bit short in all the major categories. The model offers a number of customizable sound modes, touch controls, and battery life over 30 hours.
Sennheiser is firmly situated as a second-tier headset, but future models should be able to build off the PXC 550's foundation and attempt to compete with some of the higher-performing offerings.
9. AKG N700NC
The Samsung owned AKG N700NC offers great sound quality but lacks in areas of comfort and price value. This conference headset joins the Sennheiser PXC 550 as being a second-tier headset.
With the history of Samsung, it's likely they will likely focus on improving some of the model's shortcomings in upcoming years to compete with Beats, Bose, and Microsoft in the competitive vertical.
10. Philips Fidelio X2
The Philips Fidelio X2 offers comfort, great sound, amazing value, yet lacks some of the extra features associated with industry-leading models. However, the price point is likely to attract remote workers who are looking for a deal, and don't see a reason to splurge on extras.
The Philips model is a quality option for those who need an above industry-standard headset that is affordable compared to those within the same performance ballpark.
No matter the model you choose, remember Krisp is now available on Mac and PC. When used with conferencing software, Krisp can eliminate all background noise that the headset of your choice may miss. 
Digital nomads, freelancers, and all remote workers have a slew of options regarding which conferencing headphone they will use for business purposes.
Take your time and choose the best option for your needs while remembering that Krisp is a solution that can hide noise cancelling deficiencies in any headset.