With teams slightly or fully composed of remote workers in the current digital age, a quality web conferencing call app is important. However, not every web conferencing application is made the same.
While some have inherent design flaws, others are programmed for teams of differing sizes. For companies new to the virtual conferencing vertical making the right decision for your needs can become confusing.
So, what is the best 'call app' software?
Honestly, that depends on what you are looking for. The following list is made up of 'call app' software that is backed by reviews, my personal use, or a combination of the two. Those I have personally used will have allowed ease of use, minimal software issues, and are affordable in nature.
With more workers becoming digital nomads, location independent workers , freelancers, entrepreneurs or seeking out specific remote work opportunities, the need for companies to use functional and trustworthy software is an increasing need. The following are applications which will make your job easier and your communication efforts more efficient.
Zoom
Zoom is a 'call app' I use on a regular basis due to its end-to-end encryption, ease of use, and functionality. Zoom also works as a multi-purpose program which can be utilized by both small and large teams.
While one on one conversations within the platform is free, users will need to sign up for an affordable subscription if they would like to host large meetings.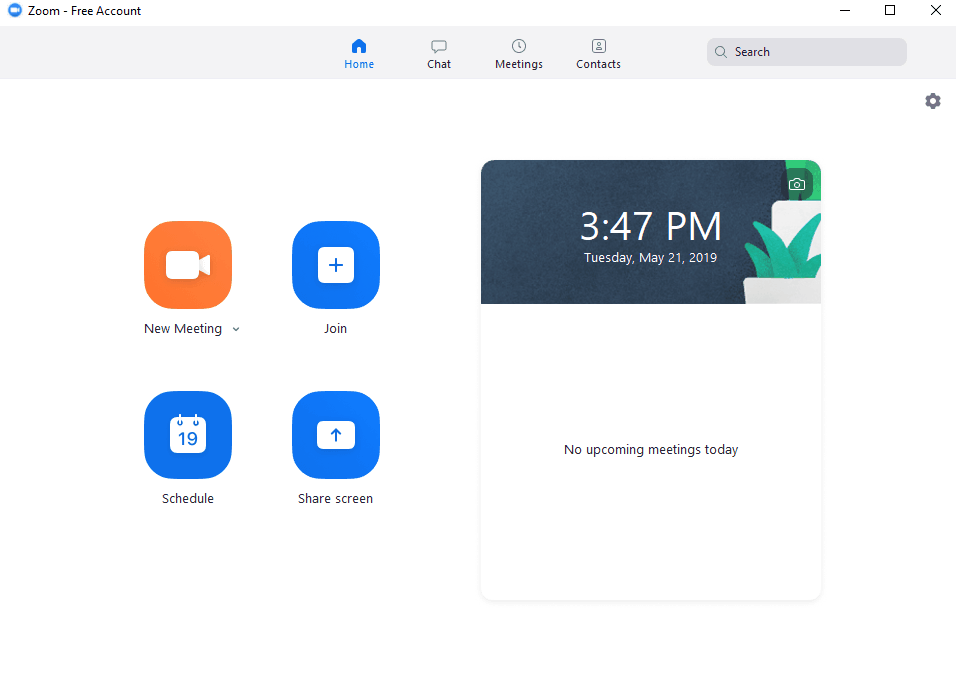 Zoom offers audio, video, and power point presentation formats. It has gained in popularity over the past several years and is by far the best conference application I have experience with.
Any team looking to take advantage of a quality application would be served well by utilizing Zoom.
Whereas other services are more focused on catering to larger organizations that can afford all the bells and whistles of a premium video conferencing suite, Zoom strikes a balance between the economical and the necessary.
Honing in on high quality HD video and crisp sound quality, along with a diverse selection of subscription packages, Zoom has proven to us that it's every bit deserving of its grandiose clientele.
Uber Conference
While being a solid audio and screen sharing 'call app' Uber Conference does run into some issues when attempting to stream video with others on the meeting.
However, I have never run into an issue with the audio aspect of the software as connecting is rather simple, and the call quality is spectacular. Software Pundit gave the following review of Uber Conference.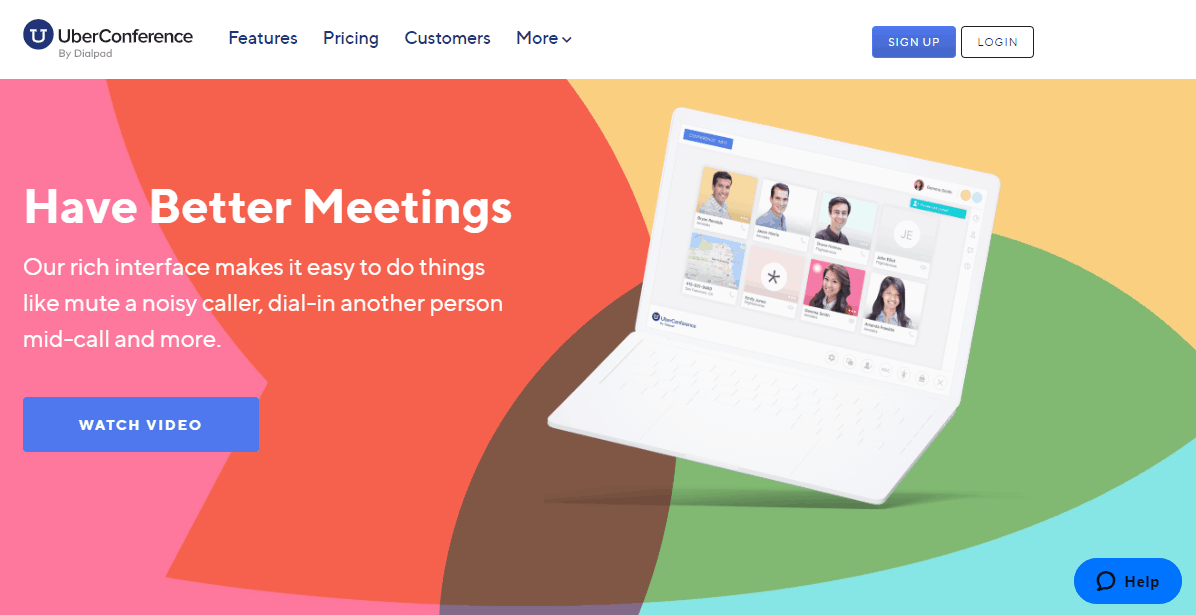 UberConference is one of the best free audio conferencing tools on the market. The software has an incredibly simple interface, HD audio, and solid collaboration tools (screen sharing, file sharing, and chat).
In addition, the paid plan also supports large conferences (10+ people) with international dial-in numbers and analytics.
One thing to consider is that UberConference is audio only, meaning you won't be able to make video calls. That said, if you need a reliable tool to conduct remote meetings with clients and work on projects with team members around the world, I'd highly recommend UberConference.
Uber Conference does not allow for video conferencing, which could be a major drawback for some teams. However, its free plan is great for small companies who only need audio.
GoToMeeting
TechRadar isn't as high on GoToMeeting as other software like Zoom, "If, on the surface, GoToMeeting seems like your average everyday video conferencing service, that's because it is," their statement begins. "…Pretty much everything we mentioned in our rundown of GoToMeeting Pro and GoToMeeting Plus can be found elsewhere from providers just as reliable as, if not more reliable than, LogMeIn," they later continue.
GoToMeeting is tailored for larger teams, however, there doesn't seem to be anything the software offers user they can't find elsewhere for a better value. Of note, Zoom, provides many of the same functions at a more affordable rate, while also offering additional options for teams.
The high participant bandwidth of the 'call app' maybe its best quality, and why I would recommend it to extremely sizeable teams.
Webex
Webex is a highly functional, detailed, and quality software which can serve both large and small teams. While Webex is a 'call app' which offers almost every feature a team could ever need, the learning curve may take some time.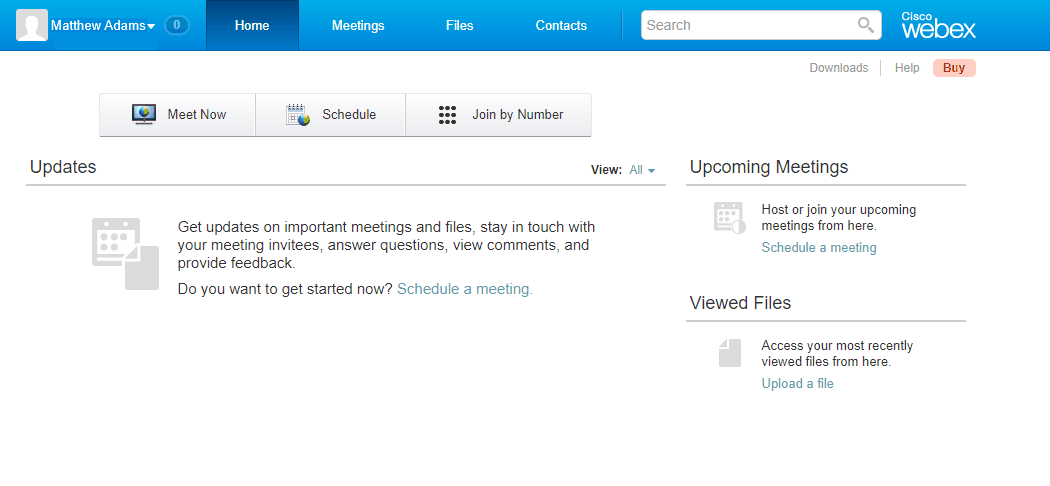 "With a variety of pricing plans to choose from, Cisco WebEx is one of the few examples of video conferencing software that doesn't require you to download and install an application before you can use it," TechRadar begins on the software.
However, they later detail the pricing is not quite as good when compared to Zoom. Yet, it remains a better bargain than the previously mentioned GoToMeeting.
Webex remains a quality product which large teams can benefit from, especially those who plan to have multiple conferences per week.
Google Hangouts
Google Hangouts is a quality option for those who want to have a quick conference. The ability to quickly record and distribute to a larger team without the need for editing, or using any external software is a welcomed feature.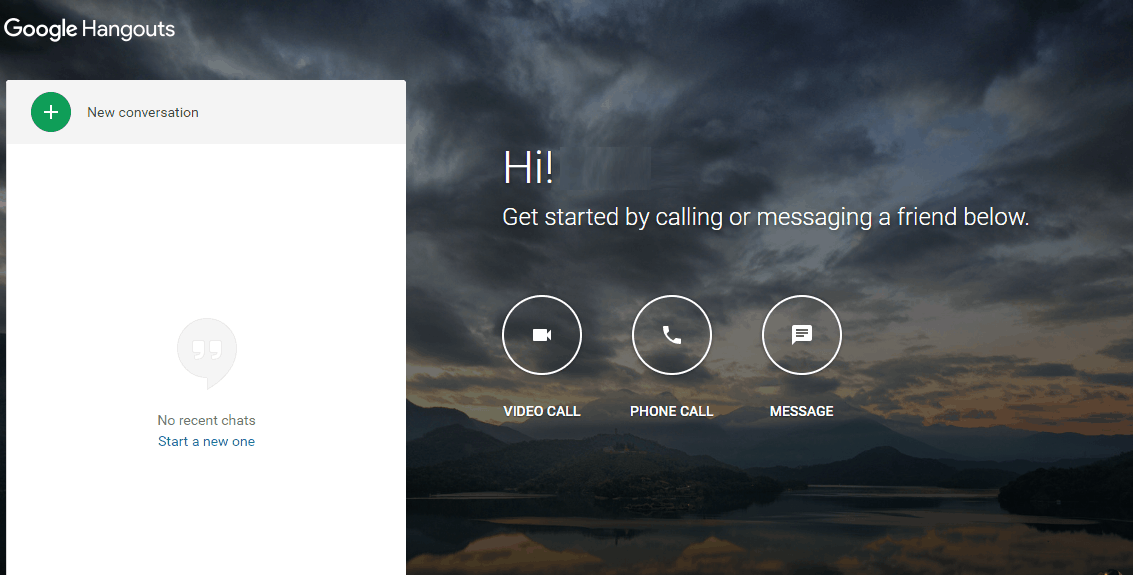 Google Hangouts can be quite buggy and temperamental at times. While it has audio and video capabilities, it doesn't offer much beyond that.
I would recommend the software to small teams who want to make a conference readily available to others without much hassle.
Krisp
Krisp is useful software which all companies should utilize no matter which 'call app' they choose. All conferencing applications can be teamed with Krisp, a noise cancellation solution which mutes background noise during calls. The software is easy to use, free to download, and will ensure your meetings go without avoidable distraction.
Krisp is also effective when team leaders would like to record addresses, conferences, or any other audio or video presentation they would like to share within the team or their customers.
I hope this list of the best call application software helps you make an informed decision on which your team should utilize in the future.