You're a digital nomad and you've definitely checked out a bunch of gadget lists for your trips. Digital nomads primarily need an adapter, a hard drive, a camera, a phone and a laptop.
Now that we got this out of the way, let's have a real talk about some super cool gadgets that you might like. I titled this "super cool" for a super cool reason, so read on!
1. Noise cancelling headphones
Digital nomad jobs require a lot of remote meetings. Even though you definitely have a pair of headphones with yourself, you can advance by upgrading to noise canceling level. The market offers a lot of competitively good noise cancelling headphones, so here's the list of the best ones:
Over-ear headphones:
Bose QuietComfort 35 II
Sony WH1000xM3
Plantronic BackBeat Pro 2
On-ear headphones:
AKG N60NC
Philips Fidelio NC1
Marshall Mid ANC
In-ear headphones:
Bose QuietComfort 20
Phiaton BT 100 NC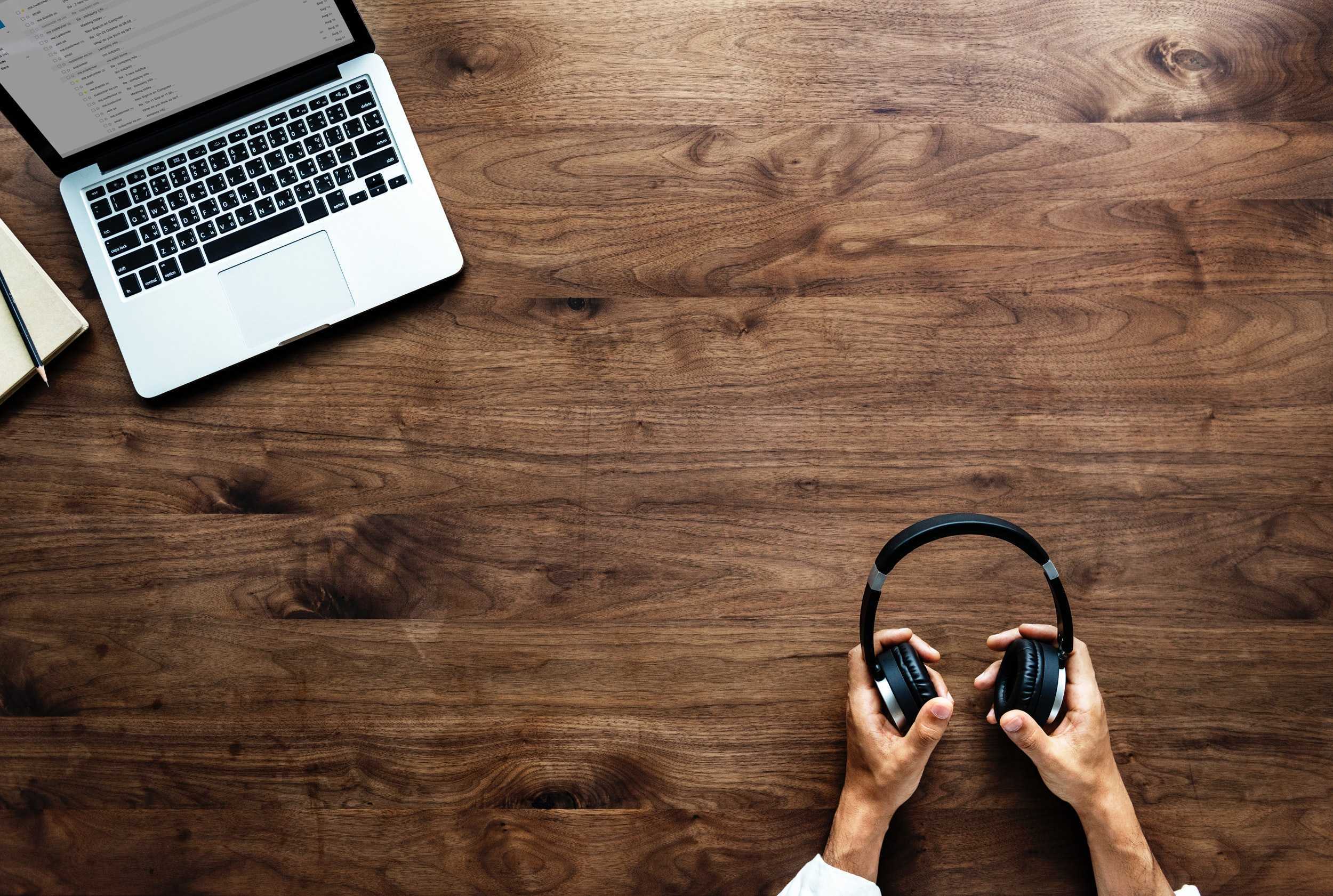 Why do you need one?
Digital nomad life is noisy and you can't endure it forever. If there is a slight chance to be free from a little portion of it, maybe it's worth trying. Noise canceling headphones will black out the noise around you whether you're in a coffeeshop, a hotel or outside in need of answering an urgent conference call.
You can also use them during your flights or other travel trips to escape the noise and have quieter sleep. Though one thing that noise canceling headphones lack at is getting rid of the noise during a conference call that comes from the call participants. They might cancel your own noise for you but they also can't prevent it from reaching to others.
No worries, I got you covered even here – you can use the Krisp app. It uses deep learning to suppress the noise coming both from your and the opposing side.
It works with any conferencing app and once you enable it, you can mute your own "coffeeshop-streets-traffic-people-talking" noise and the other side's noise. Go ahead and try Krisp now to test this yourself.
2. Thermal Mug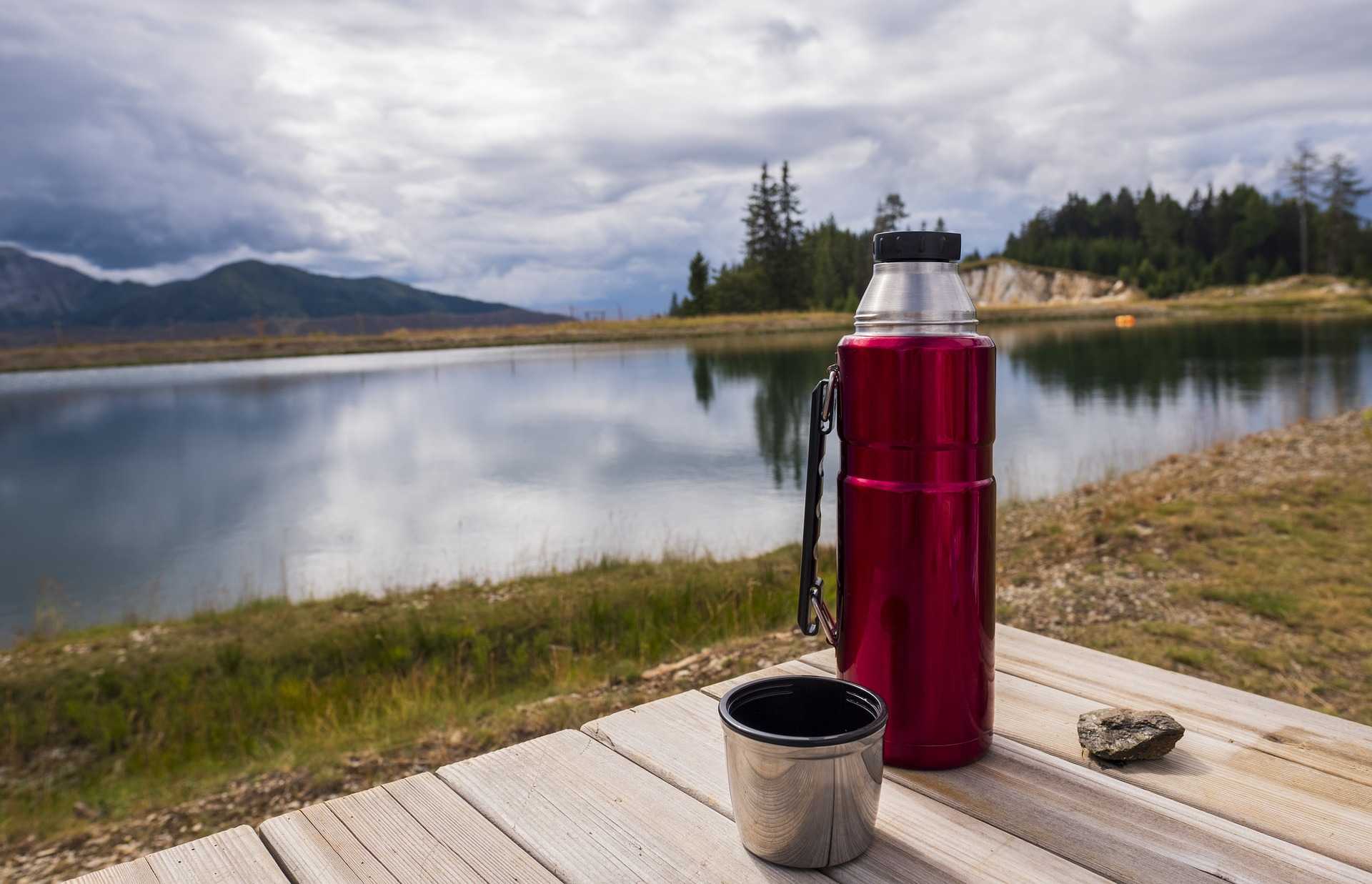 Sometimes you don't find coffeeshops right around the corner. Even if you do, you always know about the risk of spilling your coffee on the keyboard. Thermal mugs usually prevent that from happening since they're leakproof and  non-slippery.
Imagine the next trip to your planned city with your favorite beverage constantly available in the exact temperature that you need. Thermal mugs have different design patterns and varying capacity to fulfill your needs. I have combined some of the coolest thermal mugs for you, take a look:
Contigo Autoseal Transit
RTIC Tumbler 20 oz
S'well Onyx Traveler
Bubba Classic Insulated Desk Mug
Ello Cole Vacuum Insulated Mug
3. Power bank
Phone batteries are a tricky thing, especially if you constantly use your phone and don't follow the right charging rules. The battery dies out quickly and the chance to find an outlet to plug your charger is almost zero.
Power banks have the capacity to charge your device multiple times, some have more than one charging port to support more devices. They're mostly compact and easy to carry with you on the go. You don't have to limit this to your phone – power banks charge laptops and tablets just as easily.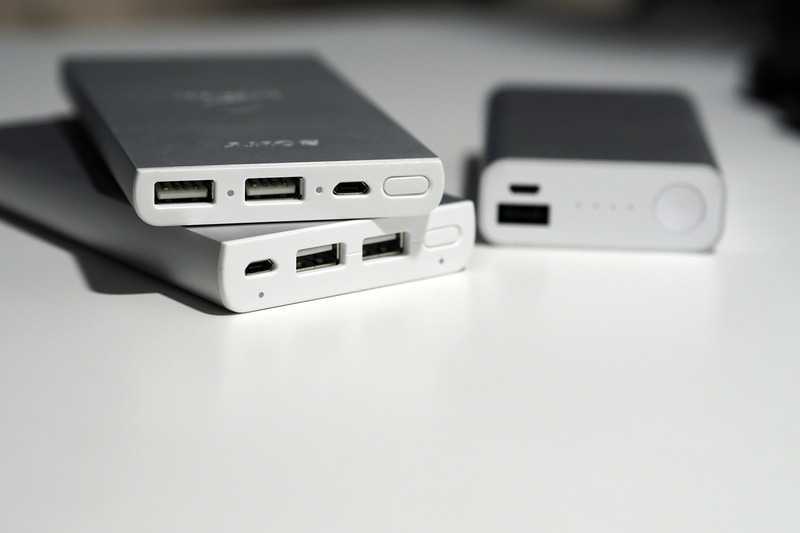 However, there is a slight issue that needs to be considered if you're traveling via airplanes a lot. According to the Federal Aviation Administration power banks over 100 watt hours per battery (wh) cannot be taken to the plane unless you have special permission (you can stretch it to 160 watt hours max).
Power banks are usually presented in mAh measurement, but watt hours give a simpler idea as to how much battery your power bank can provide you with. Here's the formula to help you out with the conversion process:
(mAh) / 1000  x V (nominal voltage)  = Wh
To make this even easier I'll simply hand you the list of power banks that do not exceed the 100wh limit:
Anker PowerCore 20100mAh  (72.3wh)
Omni 20 USB-C 20100mAh  (72.3wh)
Aukey Power Bank 20000mAh (74wh)
RAVPower Ace Power Bank 22000mAh (83.6wh)
If you're considering large capacity power banks just in case, ZeroLemon ToughJuice 30000mAh (114wh) may be your pick.
4. Tracker
Digital nomad life is hectic and full of important items you need to have with you everywhere. Sometimes it gets difficult to remember where you left items and you might end up losing them. GPS or Bluetooth trackers can notify you whenever you leave an item behind.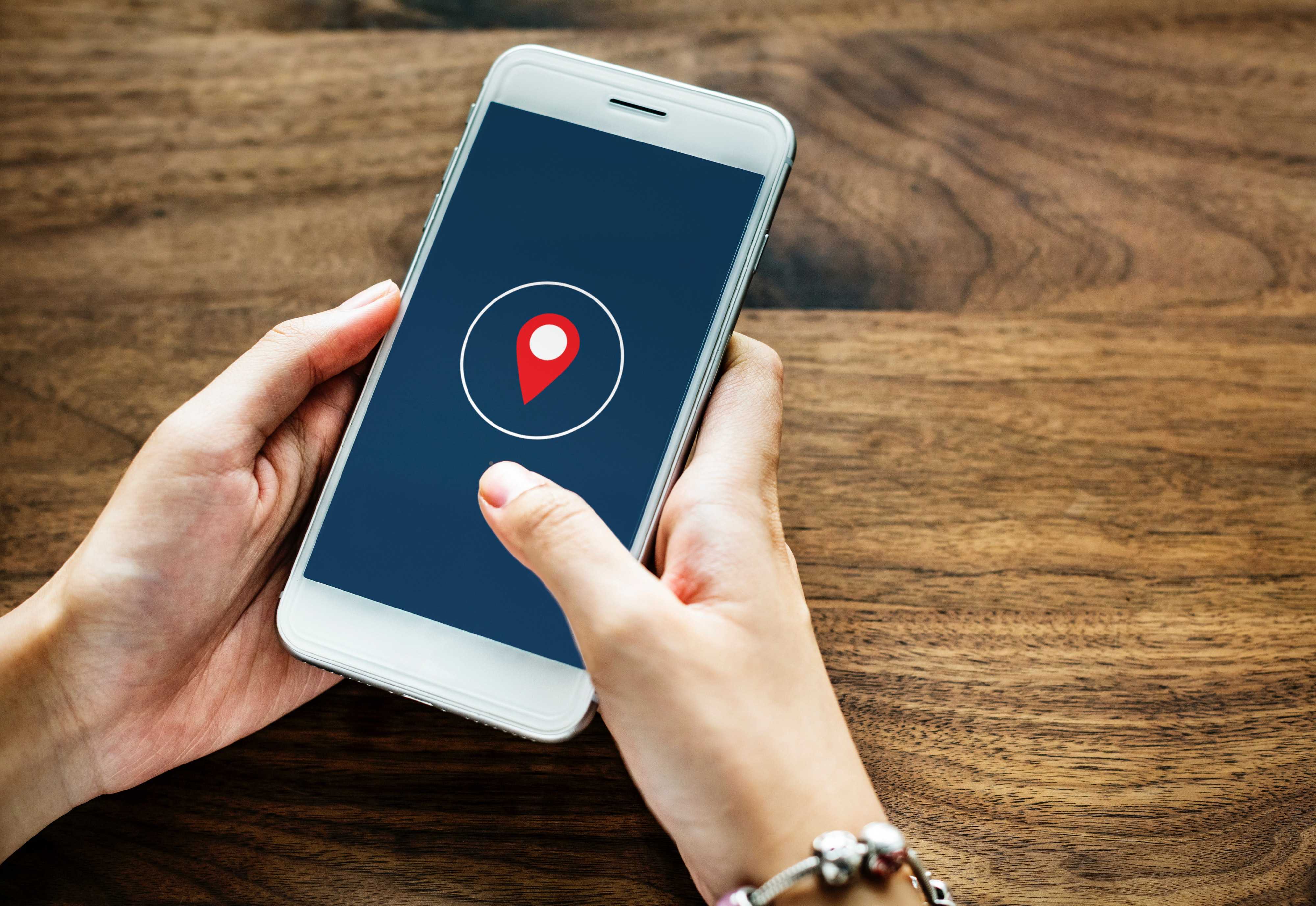 Here's the better part – they'll notify you about the location of the lost item. Another plus is that they're usually small and can fit into your wallet, bag or attach to your keychain. Take a look at the best trackers you can find on the market today:
Tile Pro
TrackR Pixel
Voila tracker
Samsung SmartThings GPS tracker
Chipolo Plus
5. Backpack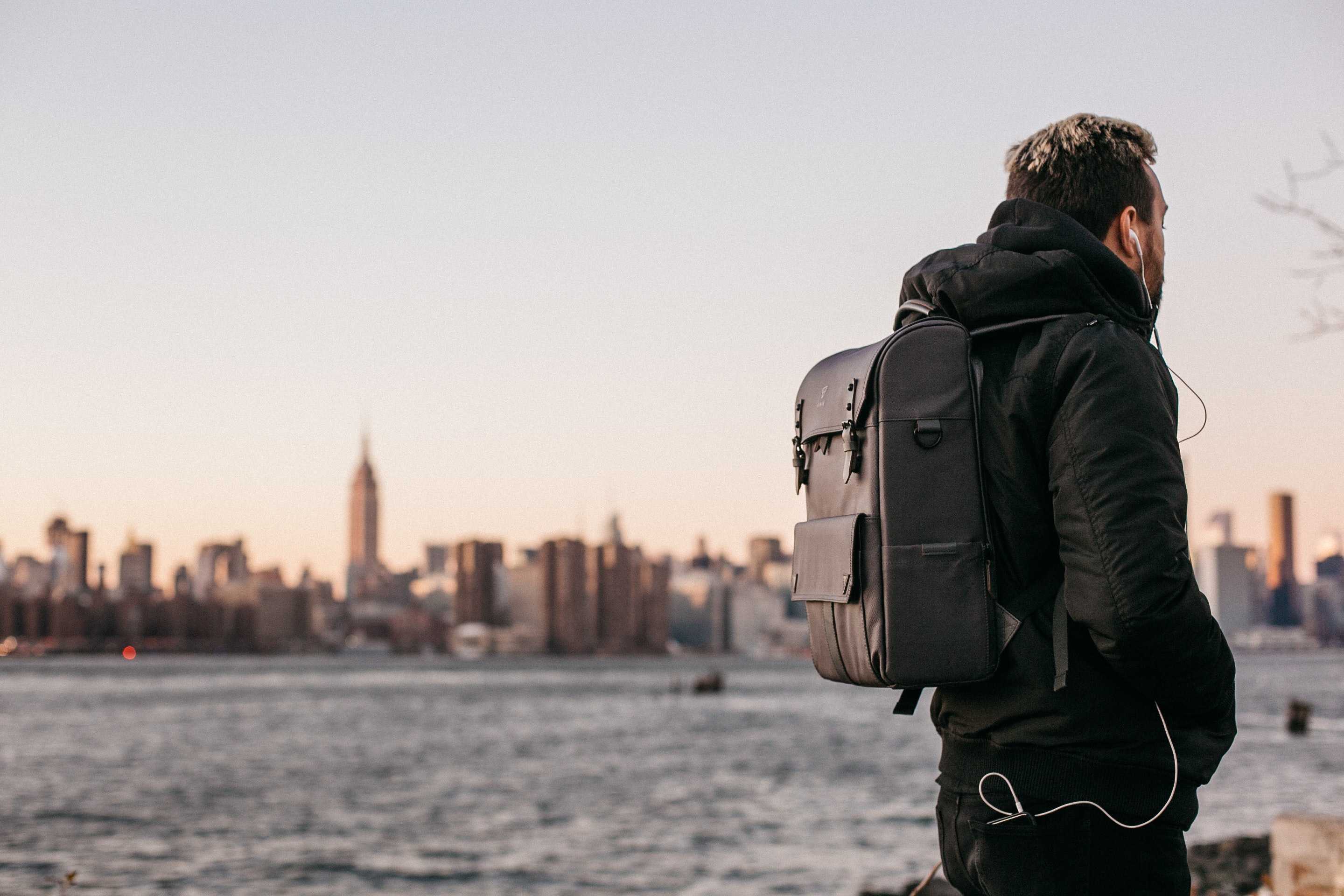 This doesn't refer to ordinary backpacks, it's about cool backpacks that would benefit any digital nomad during their remote work travel. They can do more than carry your valuables.
Solar:
Let's say they could charge your phone using solar energy. Interested?
These backpacks have solar panels attached to them and charge your phone regardless of your location. They look pretty good too, so you can combine functionality with style. All you need to do is stay in the sun 🙂
If you want to take a look at them, check out the ECEEN daypack or the Voltaic Solar Converter Daypack – these are one of the bests in the market.
Anti-theft:
Aside from the solar component, there are backpacks equipped with anti-theft technology. You may be traveling to the safest digital nomad cities, but no one is ever absolutely safe from pickpocketing. You'll be surprised but it happens at least 400,000 times in a single day throughout the world.
If you want to invest in an anti-theft backpack, try the Metrosafe LS450 or Bobby anti-theft. They are designed to make the inside of the backpack practically unreachable by others.
All these gadgets are here to make your nomad travel and remote work more "digital nomad friendly". They can also be a great gift for your digital nomad friends. So if you give any of them a chance, we'd love to hear what you think. 
And if you have other super cool gadgets in mind, let us know in the comments!