Working from home can be so much easier and more comfortable with the appropriate accessories in place. This said, remote work gadgets can help individuals reap the full benefits of working from home
Having a dedicated workspace with all the right tools is bound to keep individuals focused and remove any distractions. Even before most office employees started the remote life, 39% of team members had confirmed that having a dedicated desk, office, or meeting place was a leading factor in ensuring an enjoyable work environment.
Yet, every person deals with their own unique challenges when working from home. Some might have difficulties organizing their documents while others yearn for the comfort of their previous office chair. 
We've taken some of the most common issues employees might face along with more specific ones and found the best gadgets for remote workers.
Let's get to them!
Items to boost the comfort of your home office
Ergonomic chair to prevent back pain
Sitting for 8 hours every day has serious implications for a person's overall health. Back issues in particular are extra common and account for 264 million lost work days every year.
A comfortable and ergonomic chair can do wonders and switch an employee's work-from-home experience for the better. When picking your next office chair, look for sturdy ones with high-quality cushions and lumbar support. Look for extra features like knee support or adjustable angles. No more slumping and the subsequent lower back pains that will leave your team feeling down for weeks.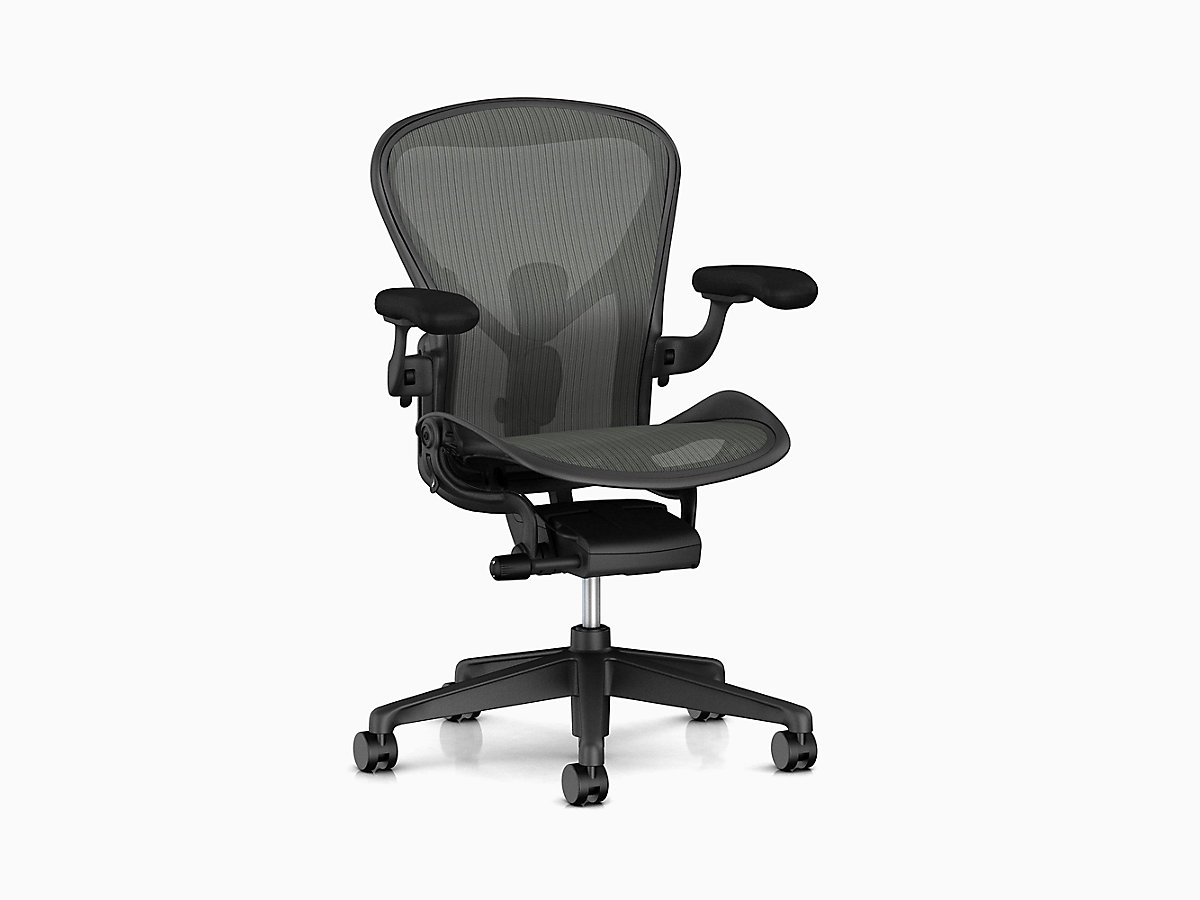 Herman Miller Aeron Chair
Chair padding you can use anywhere
To be extra honest, a good ergonomic chair is an expensive remote work accessory. So if you're looking to improve the quality of your current chair or want a temporary solution until you go back to the office, try chair pads.
These are super versatile and you can use them on the go or for any other chair in your house—even when driving.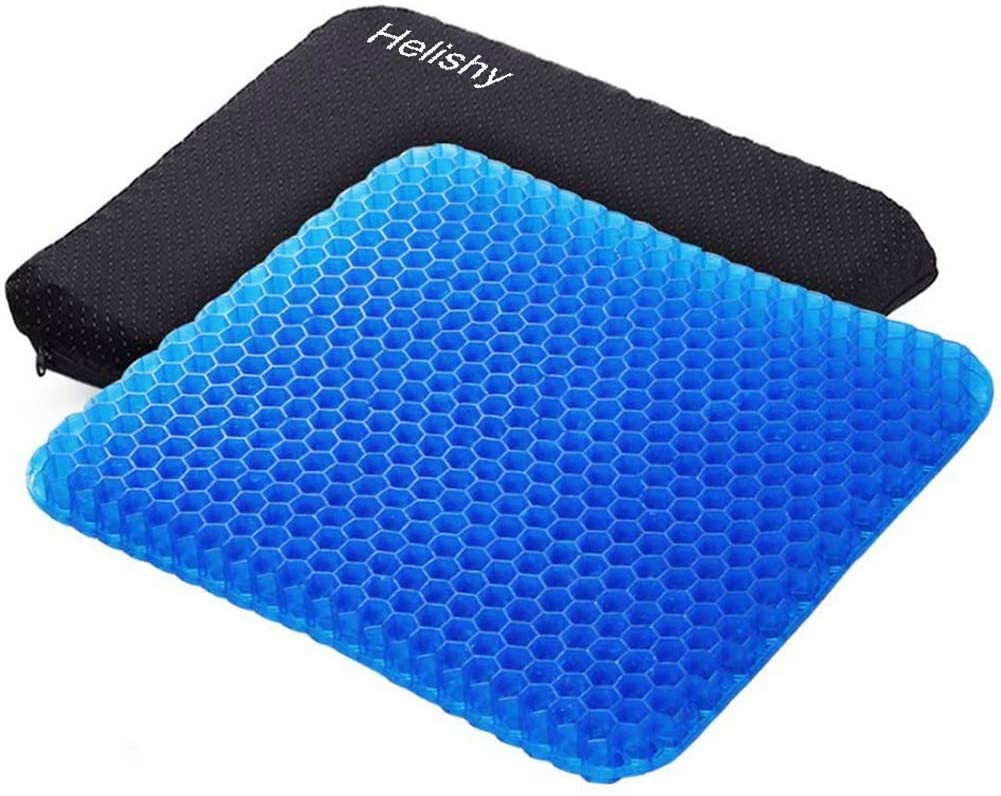 Lumbar cushion for complete support
While padding helps relieve back and sciatica pain, the type of pillow or pad you use is largely a personal preference. 
Lumbar cushions provide better surrounding support and some of them are adjustable so you can use them alternatively to support either your upper or lower back. These cushions will turn any chair into an ergonomic one and protect your spine during long work hours.
Note: Simply using an ergonomic chair or cushion won't be enough to maintain the health of your back. Pair this with regular standing up, stretching, and walks during your regular breaks.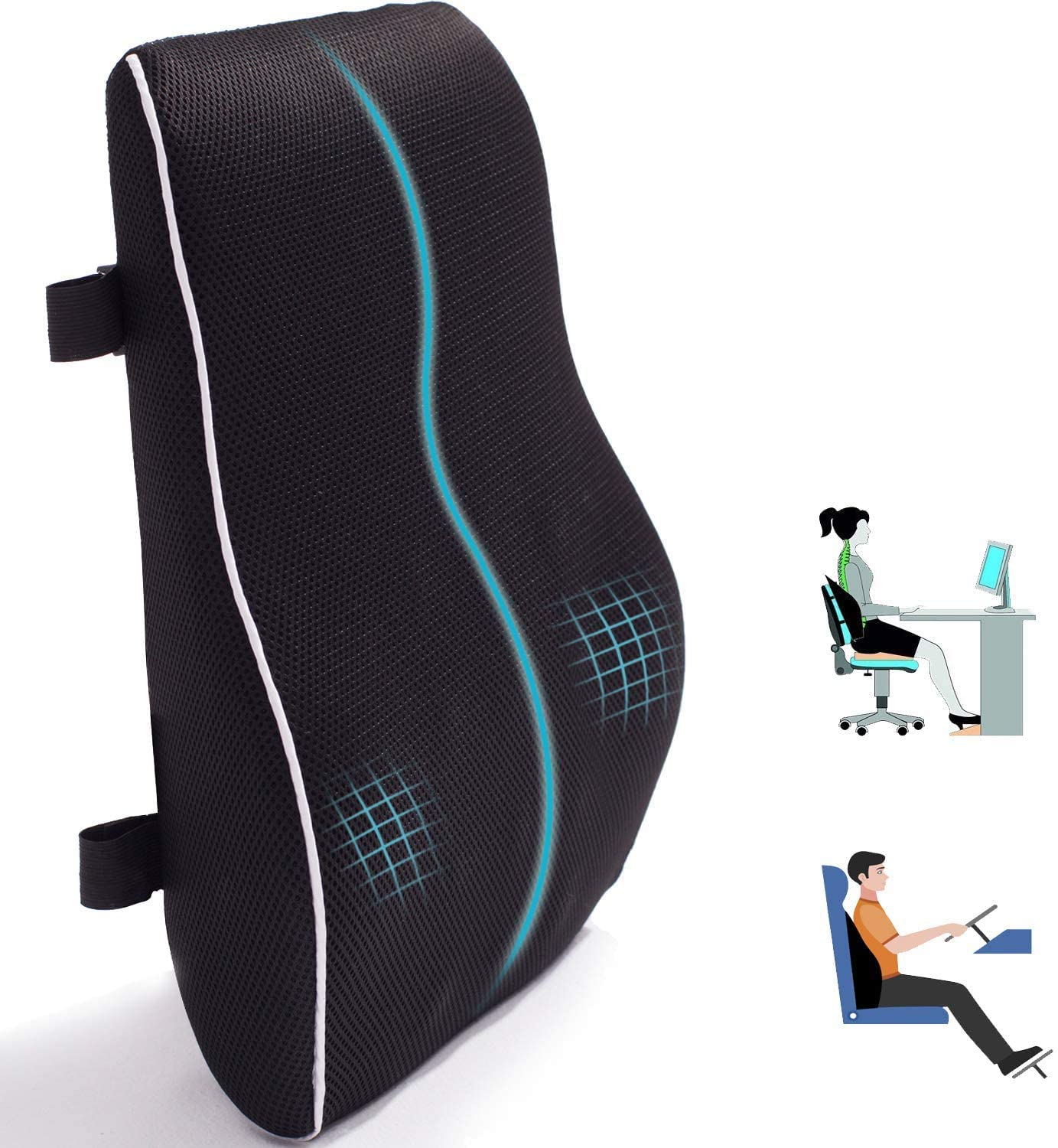 Wrist rests to say "Bye!" to pain
Depending on the angles and height of your desk and chair, your wrist will be affected more or less. You can find wrist rests in two common types: incorporated within a mouse pad or a separate cushion. Taking this into consideration, note that using your trackpad or holding your mouse at sharp angles will never turn out fine.
If you also use the keyboard a lot, get a supporting non-slip cushion for your other hand too. Wrist guards like this one will also help relieve wrist pain temporarily.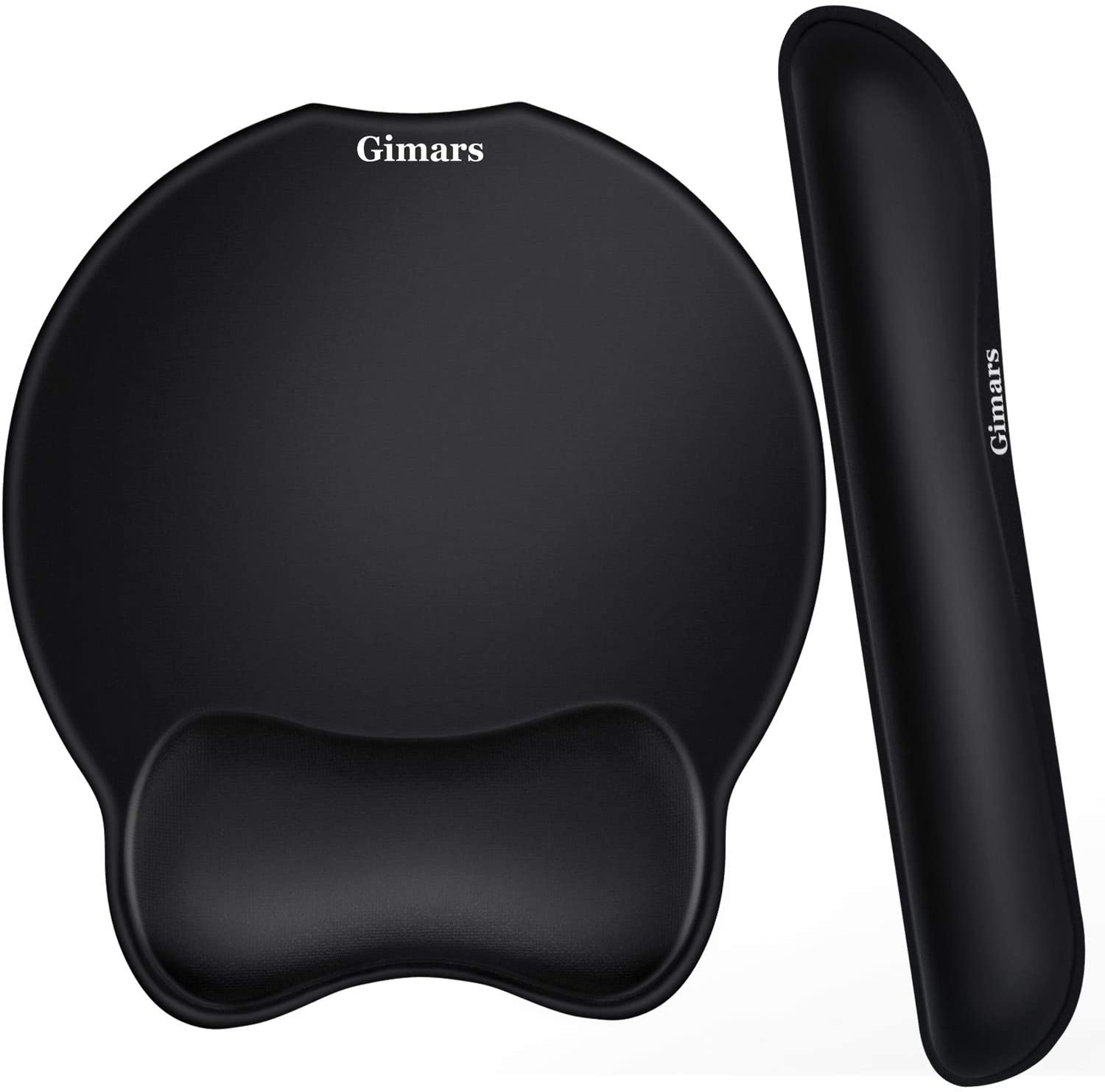 Gimars Gel Ergonomic Mouse Pad
Comfy slippers for self-care all day
This remote work accessory will keep you feeling warm and cozy throughout the entire day. For maximum comfort throughout all seasons, I'd always recommend getting memory foam versions but keep in mind that only qualitative ones will maintain their abilities. On top of this, opt for wool slippers to fight cold winter days.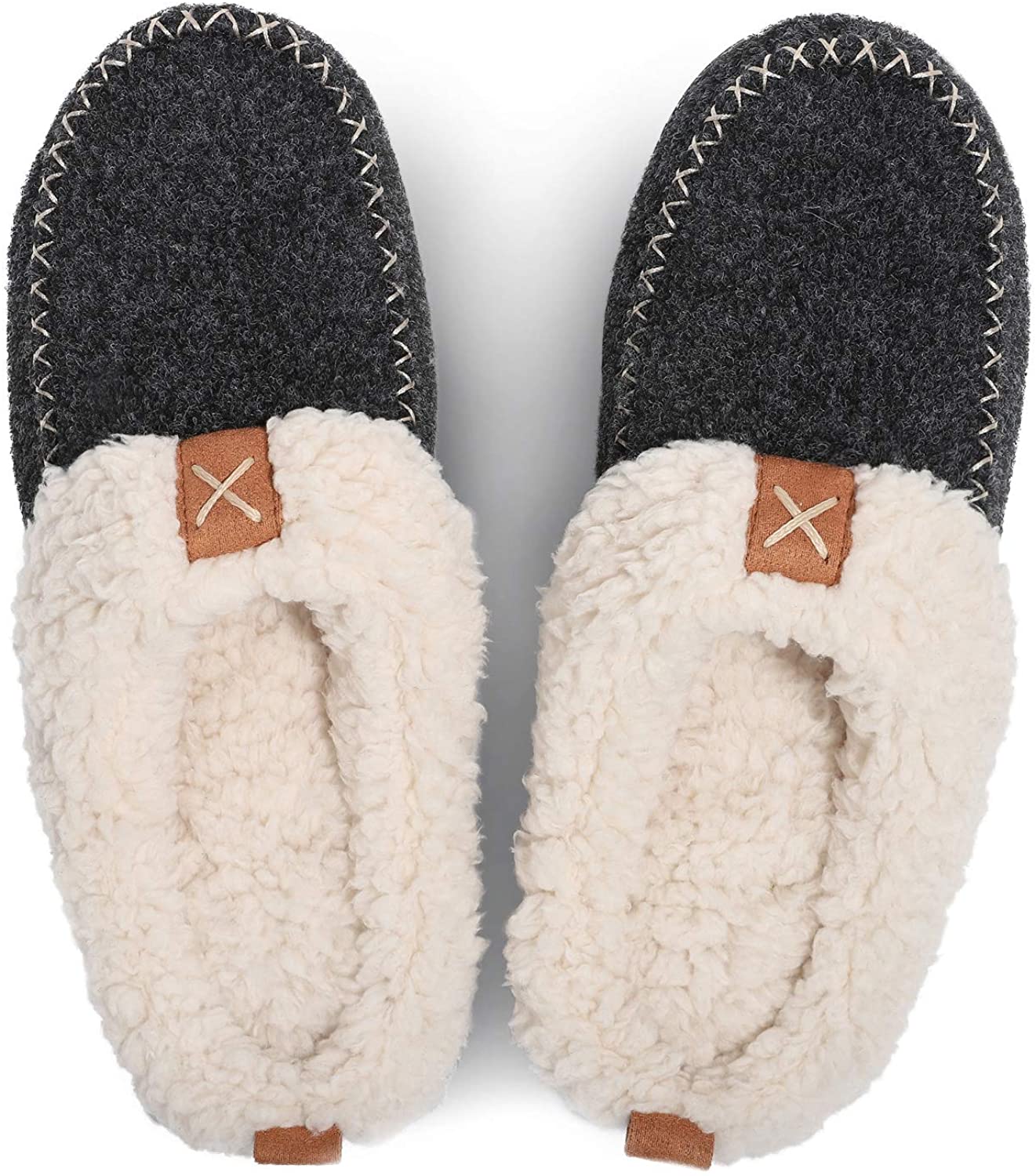 LongBay Women's Wool Memory Foam Slippers
Humidifier to keep germs at bay
Winters call for a humidifier. In general, you'll want a large one in your bedroom and office [or another area where you spend most of your time]. You can also opt for small desk humidifiers but keep in mind these aren't as efficient.
Picking a humidifier can get tricky. I've tested dozens and they were all different. The number one thing to pay attention to is its capacity to start and stop based on real humidify levels. This allows you to set it up once and reap its health benefits as soon as humidity levels fall below comfort.
Note that if you live in a city with low air quality, an air purifier is a must too.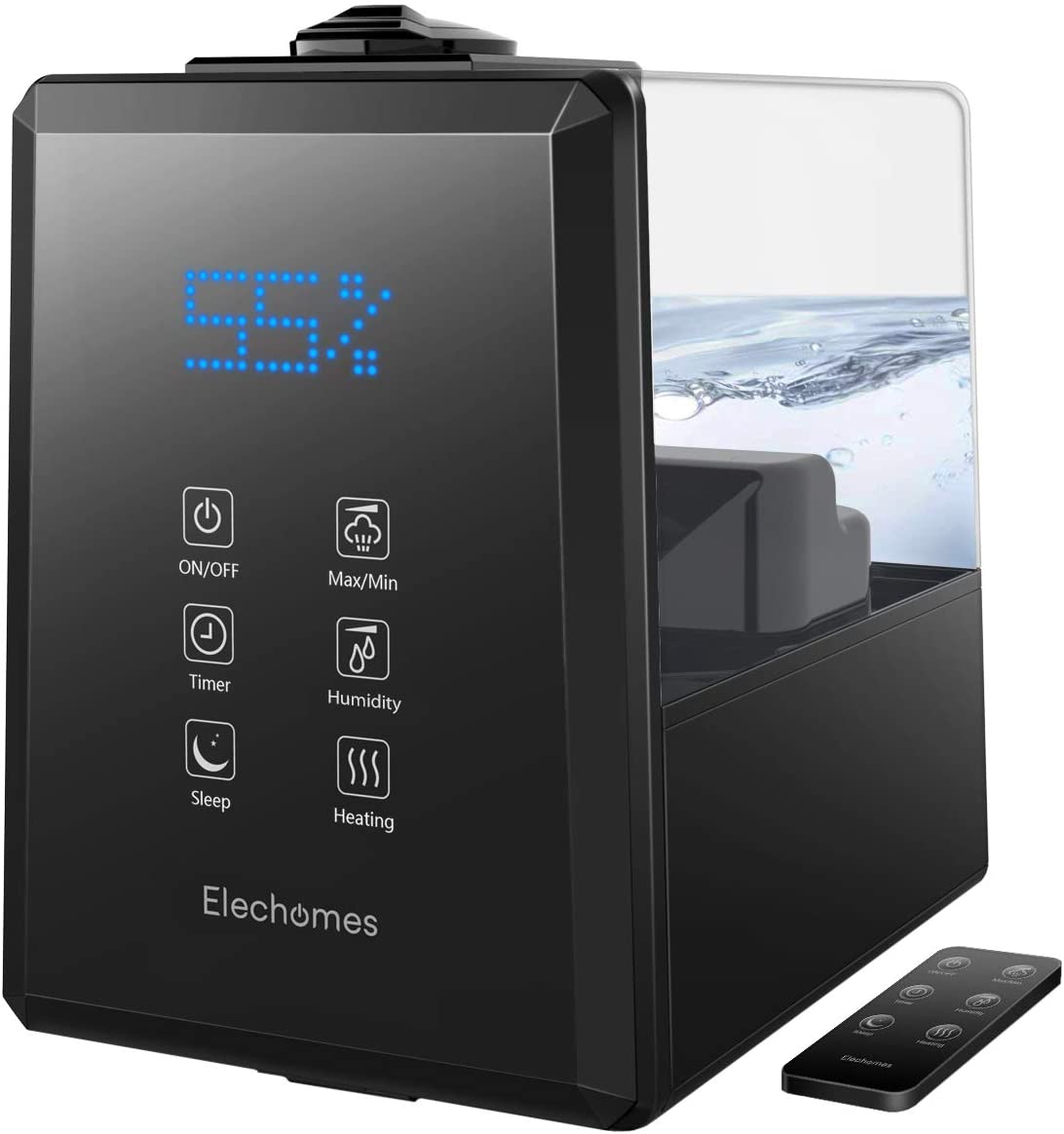 Elechomes UC5501 Ultrasonic Humidifier
Standing desk [or a converter] to avoid sitting all day
With a regular desk, remote workers simply have no option but to sit—the whole day. Standing desks have become popular in the past years thanks to their proven health benefits.
Many employers offer office stipends that can cover for your home office set-up but standing desks are often expensive. At half the price, you can get a desk converter instead. These are a better investment as you can add them on top of any other desk you have, move them around easily, and even take them with you if you're going to work for two weeks from a different place.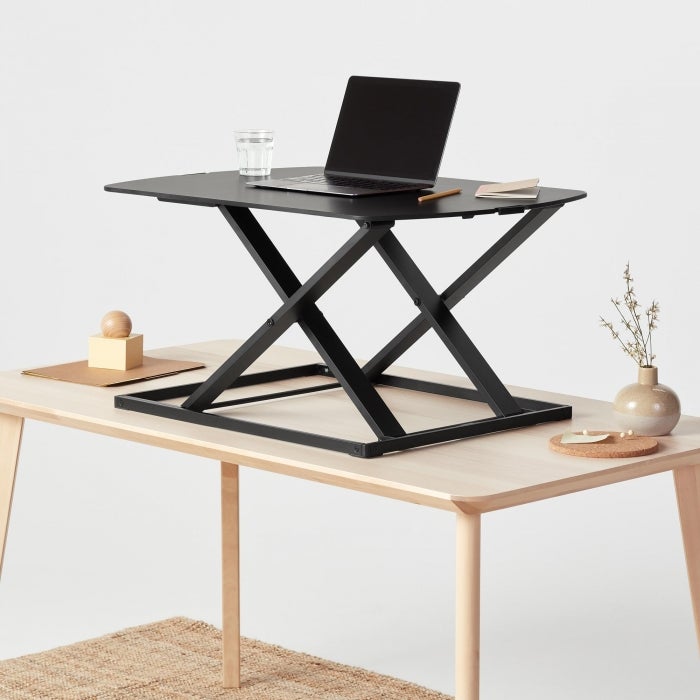 Google Nest [or Amazon Alexa] for an interconnected house
All offices have smoke alarms, security cameras, smart locks, next-gen speakers, and more. So why not bring this luxury into your home? Google's Nest suite comes with a series of smart IoT devices that will keep your entire house safe and sound.
The type of device you opt for depends on your main priorities. For Instance, if you're looking to reduce your heating and cooling bills without constantly adjusting the temperature, try the Nest Learning Thermostat.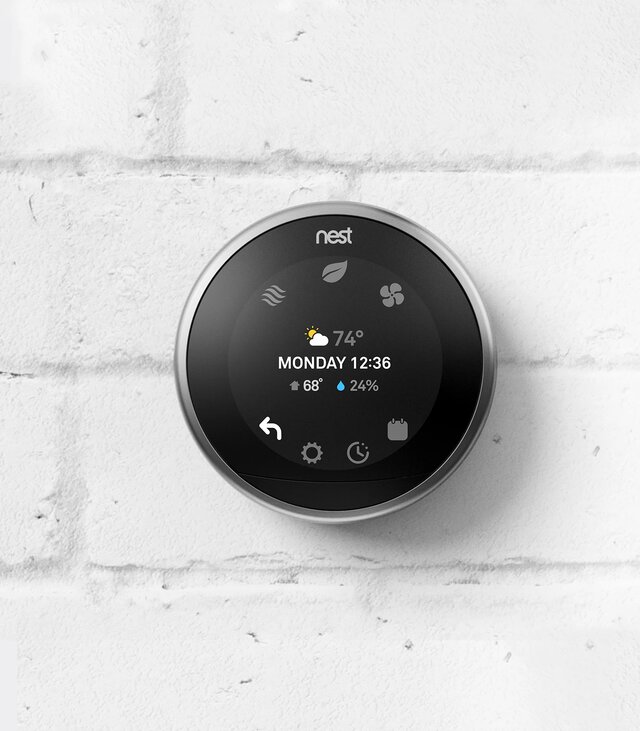 Remote work gadgets to boost your productivity and focus
Noise-canceling earphones to boost concentration
Let's be honest. You probably have a similar pair already. In both an office and home setting, finding a quiet place can prove impossible so headphones remain one of the best work from home gadgets you should invest in. These are life savers if you're working alongside your family or just live on a busy street.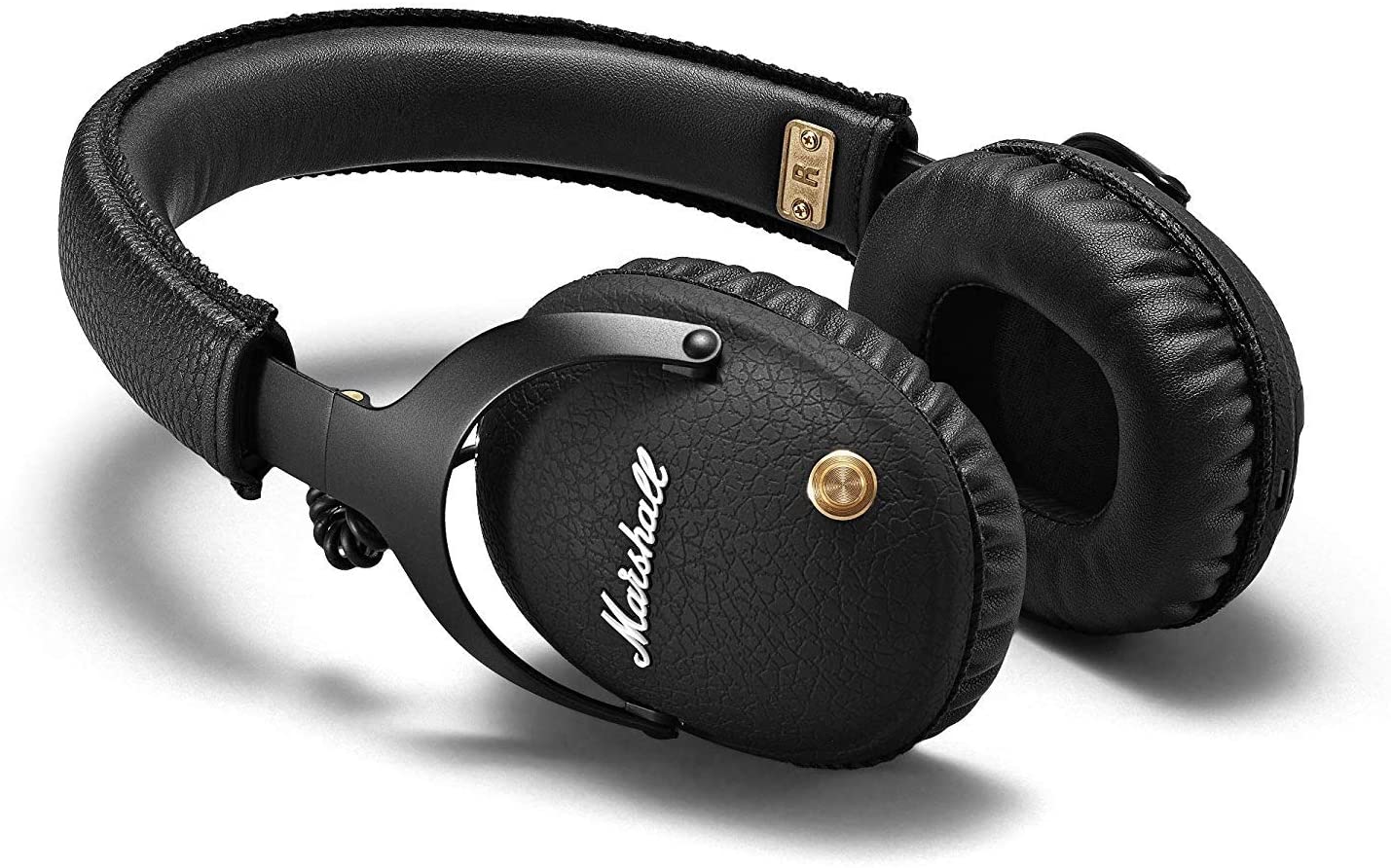 Marshall Monitor Wireless Headphone
Note: Most earphones don't do the best job when it comes to blocking surrounding sounds for your listeners too. Using the Krisp app automatically mutes background noises and chatter no matter where you work from for both speakers and listeners.
Extra screens to take a single glance at everything
Any monitor you like will do the trick. Many professionals also use their laptop along with a monitor to display everything they're working on at one glance. This prevents the human urge to move between tabs and stumble upon something that could distract us.
Consider ultrawide monitors or using the gadgets [tablets, phones, TV screen, etc.] you already have to double up as a second screen.
View this post on Instagram
A desk organizer or monitor stand for your clutter
Does office clutter really impact our work? Yes, and it's been proven several times. Many employees who work from home do their work entirely in the digital realm. So while paperwork is considerably reduced, a desk organizer helps keep your gadgets, notes, and extra tools ordered.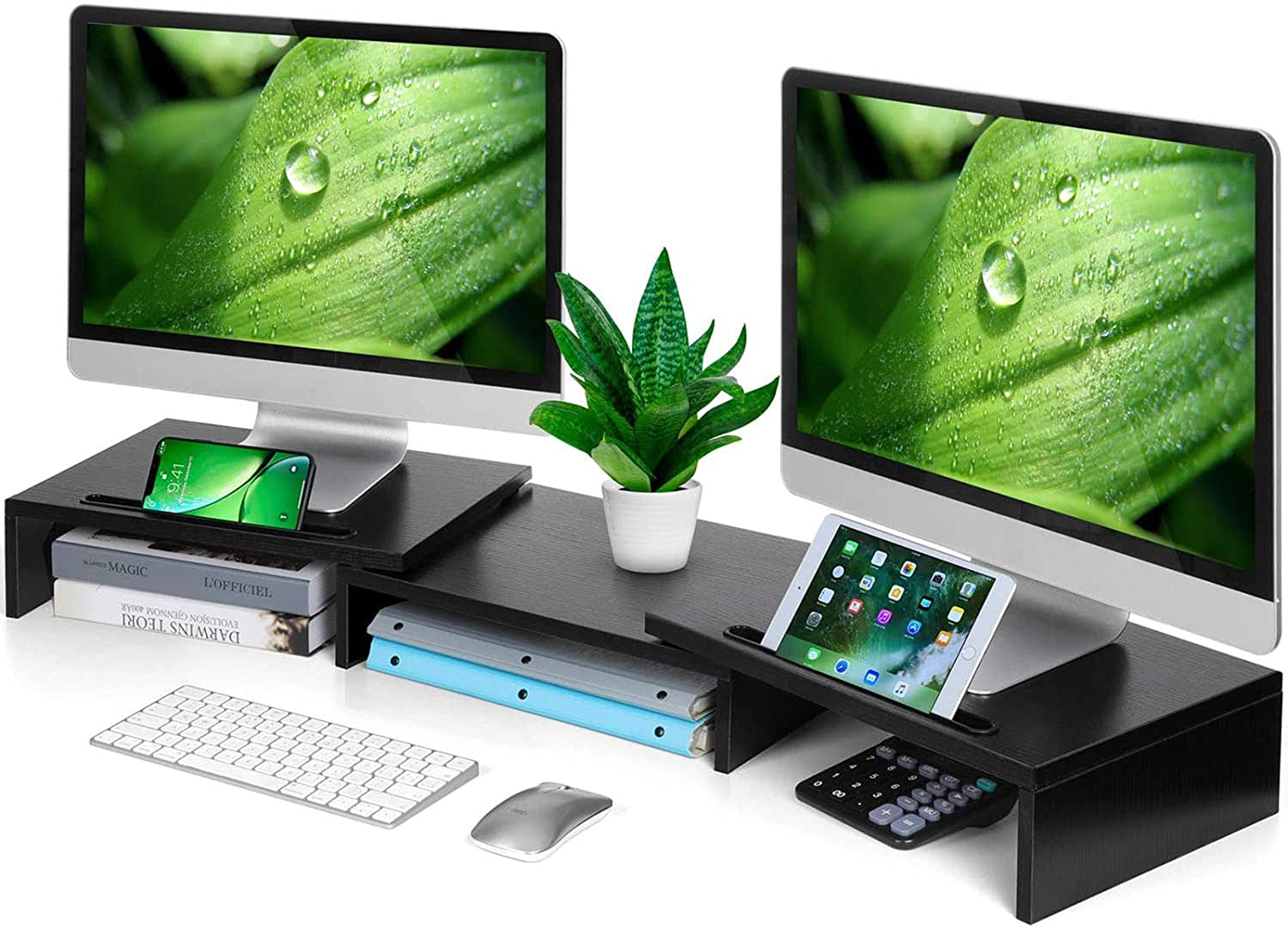 AMERIERGO Dual Monitor Stand Riser
Lap desks? Why not!
We all have days when we just want to do work from our beds or couches. So how about ditching your classic pillow and opting for an organized lap desk instead? Choose one that's easy to carry around and has cushions that won't kill your legs and wrists.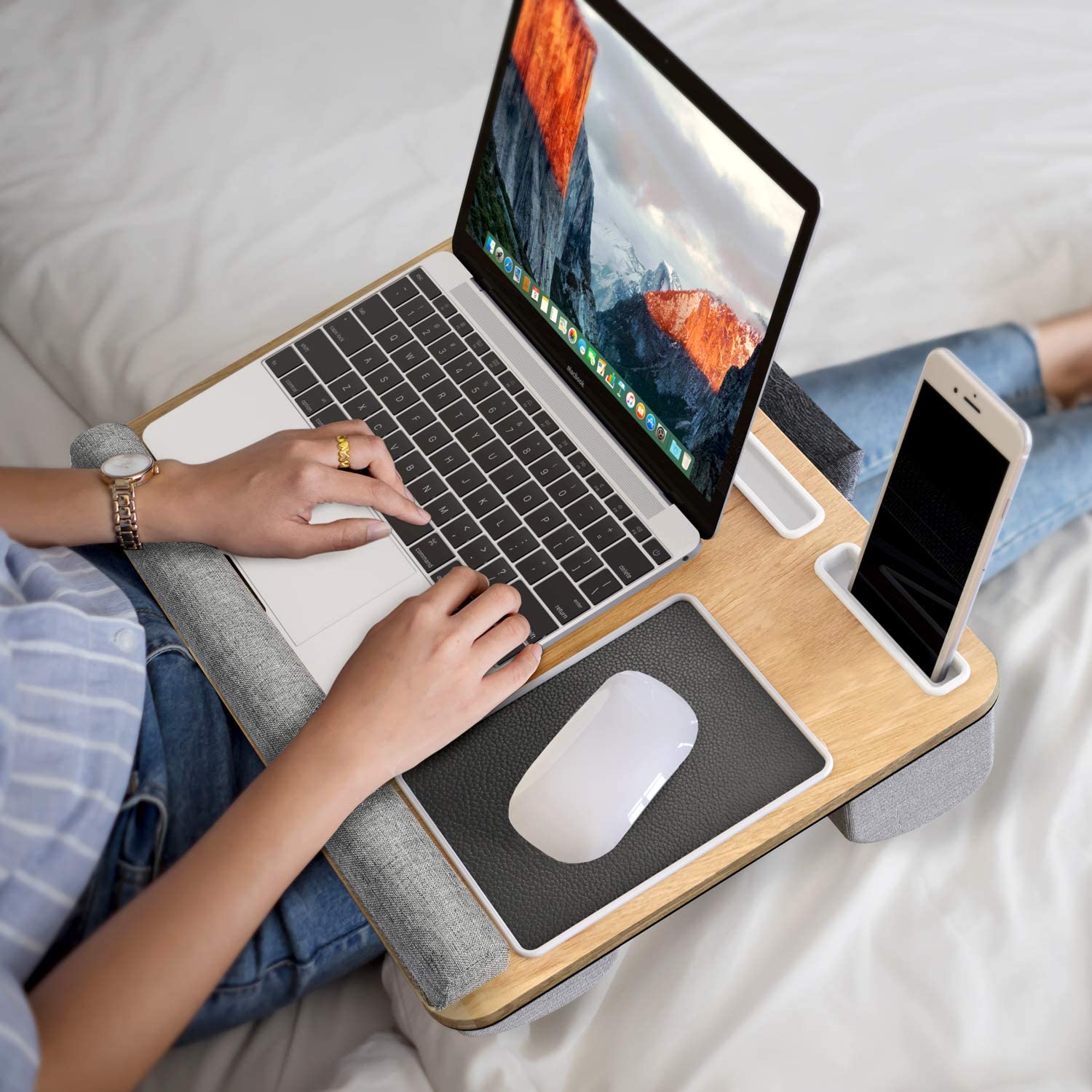 A go-to backpack to take your office outside
Going on a trip or just to a nearby coffee shop? The right backpack makes things more practical. 
First, you'll want to make sure the backpack fits everything you need so you don't have to carry things separately—like I used to in the past when my laptop didn't fit my backpack. Other features to pay attention to are versatility, USB charging ports, waterproof materials, adjustable straps, anti-theft pockets, etc.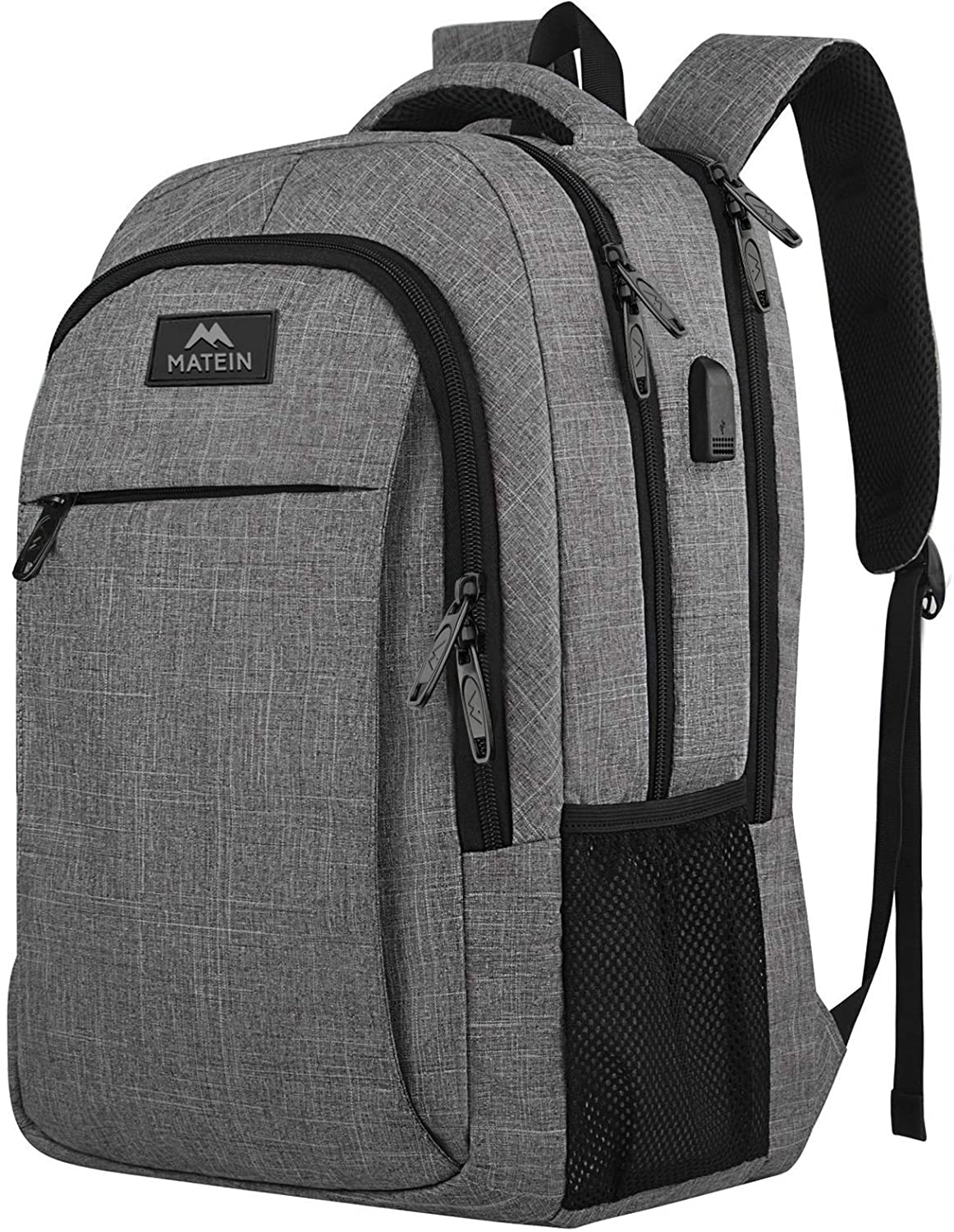 Best accessories for your desk
Cables for the long-term
Sick of your MacBook's cables being the first to crash? Replace them with sturdy ones that will last you and charge up your devices in minutes.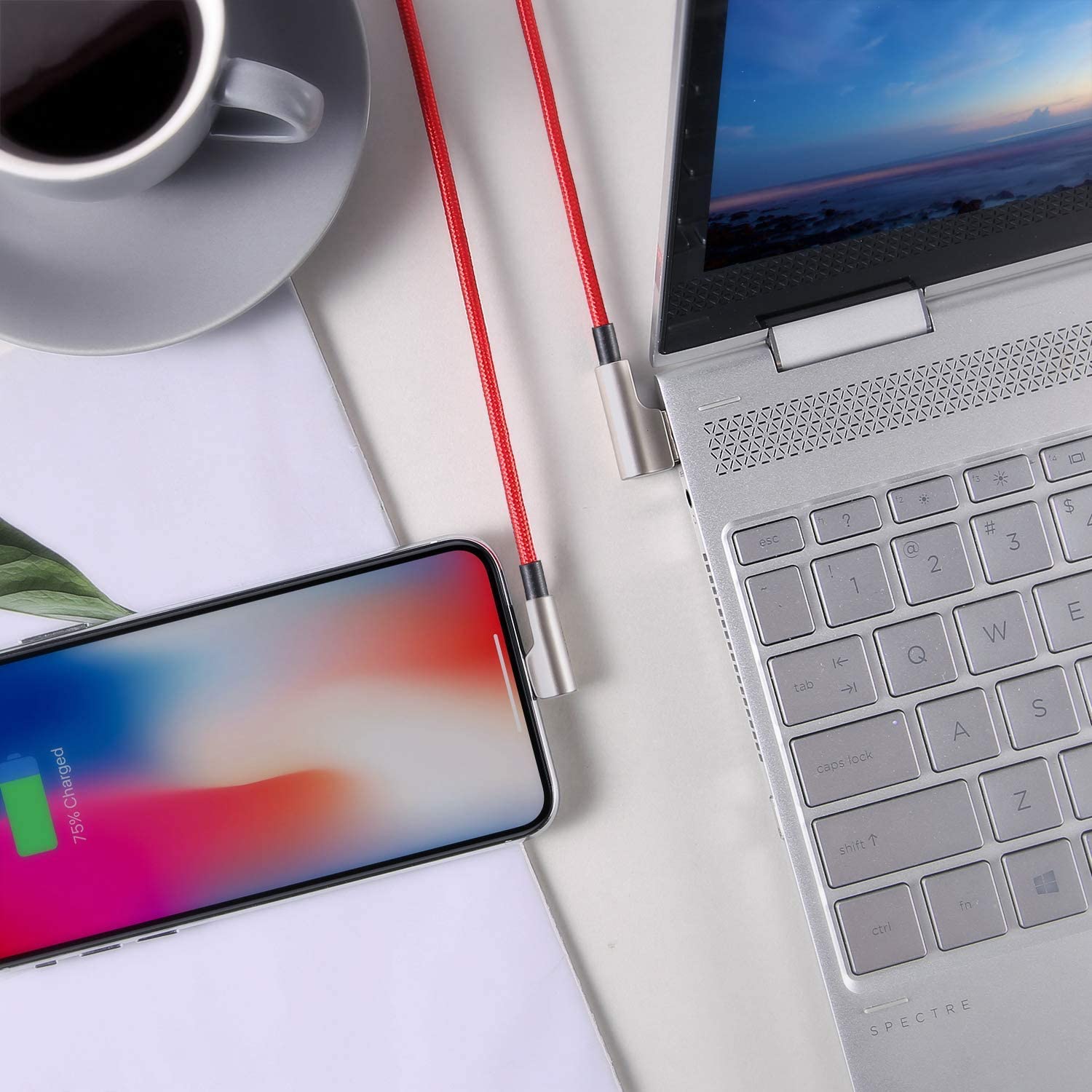 AUKEY Right Angle Lightning Cable
Strong Wi-Fi router for faster speeds and no more lagging
Prior to working remotely, few employees invested in high WiFi performance at home. Once all work is done from our houses, the impending need for better Internet pops up—especially when everyone is connected. The solution? A better Wi-Fi router.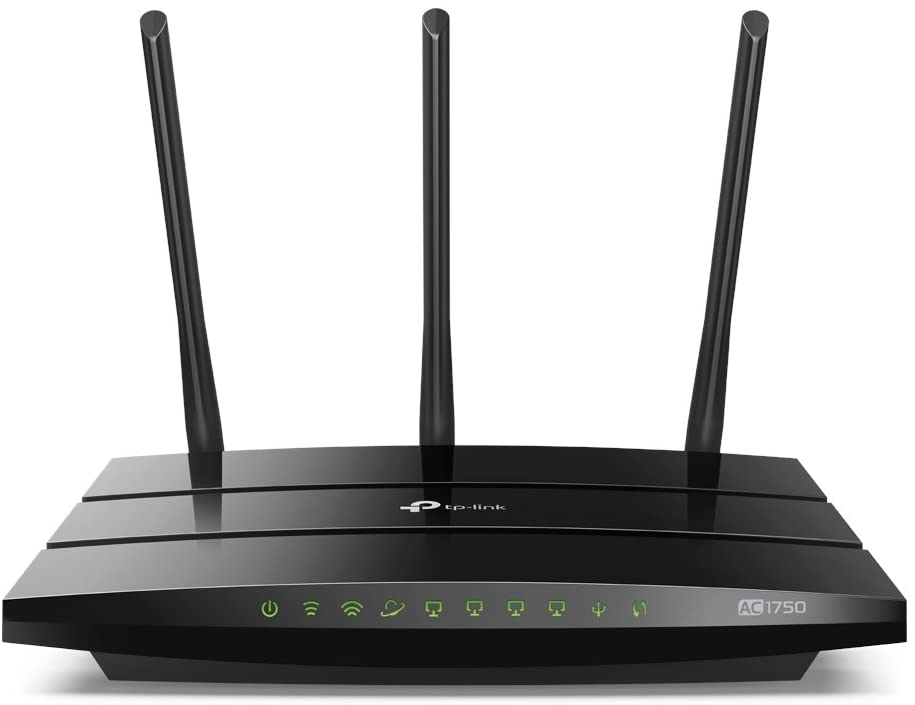 TP-Link AC1750 Smart WiFi Router
Dedicated mic to maintain sharp sounds
No longer have access to a studio to record your webinars or podcasts? Most dedicated microphones will work for recording clear audio sounds and don't forget you can always use Krisp to mute background noises.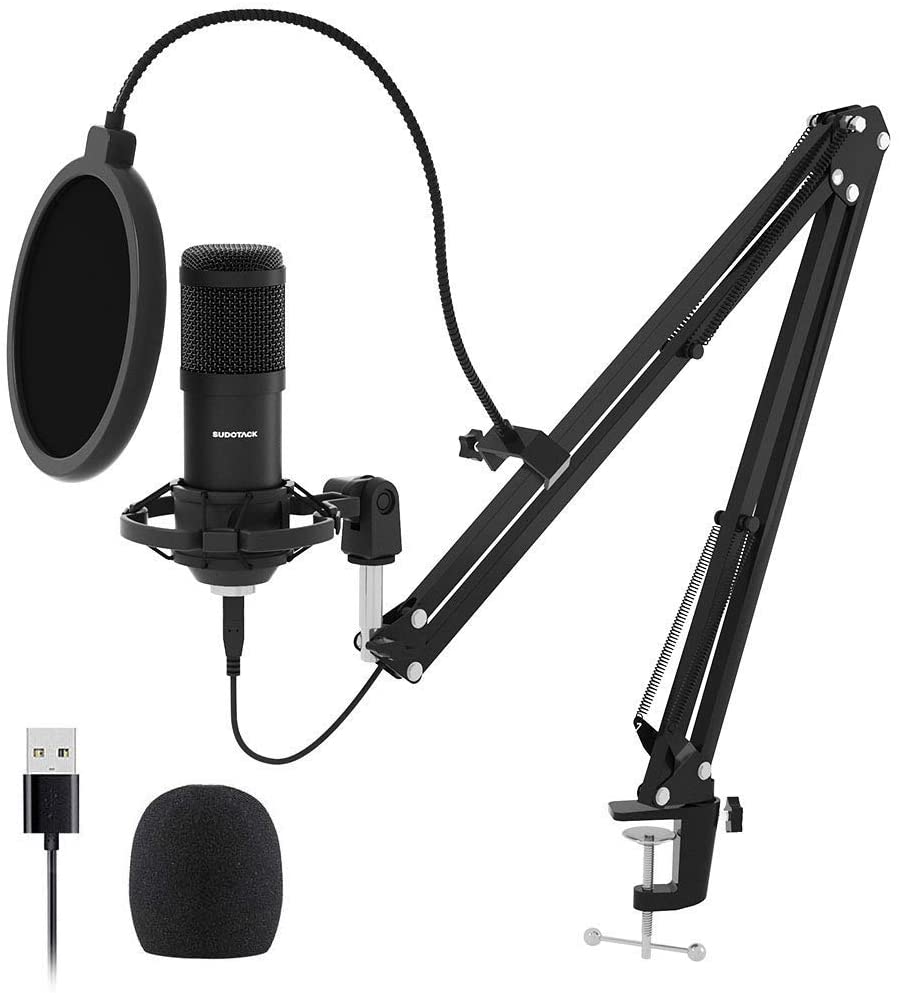 HD webcam to show your best
Professional streaming, recording, or video conferencing calls for Ultra HD webcams. The best of them can adapt within any light and even help you record 4k videos.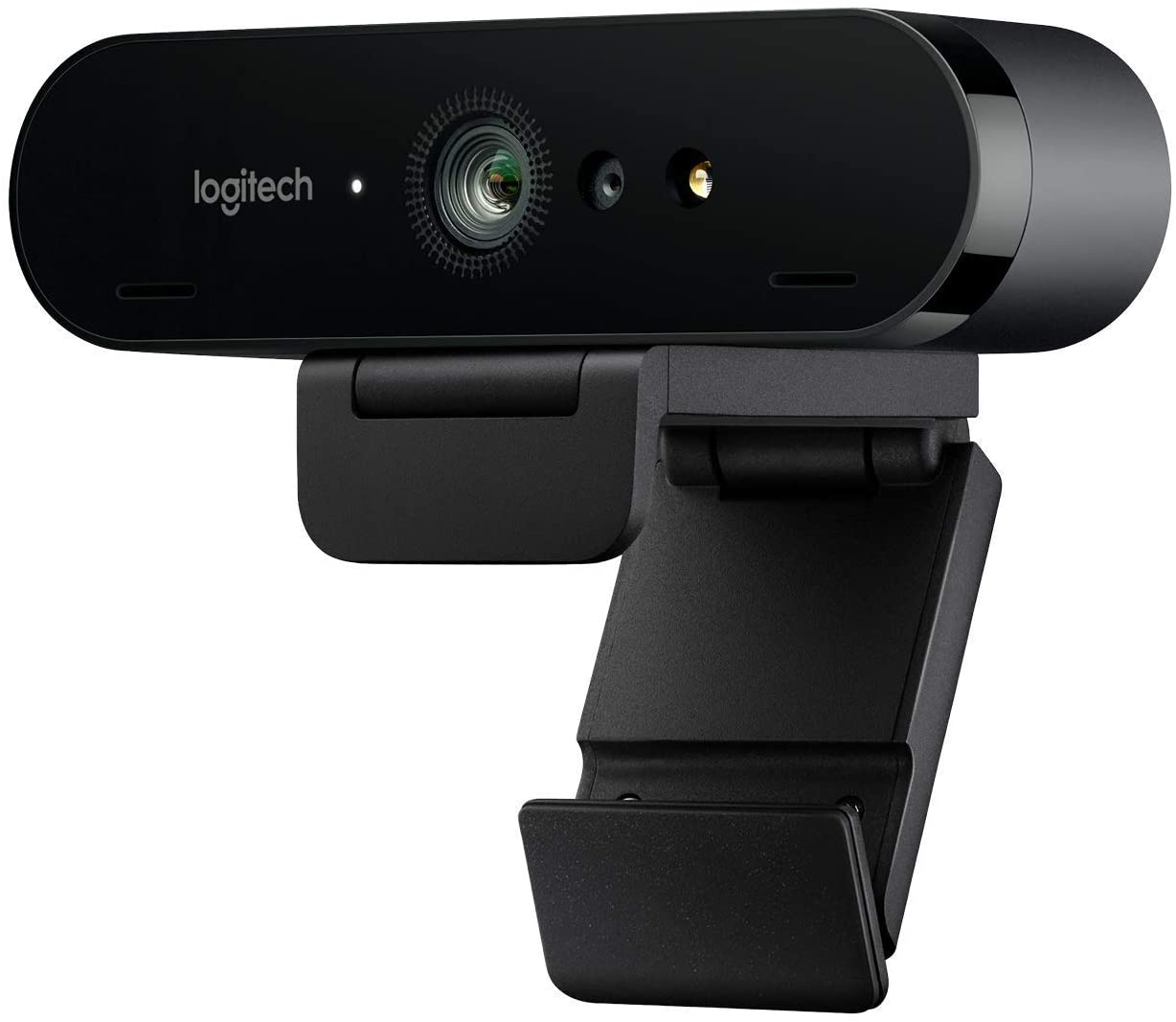 Alternatively, you can use your phone's camera to replace a bad laptop webcam. Hold video calls from your phone or try an app like DroidCam, NeuralCam Live, or iVCam to connect your phone's camera to your laptop.
Adapters to make full use of all devices
Besides office furniture and laptops, most remote employees will likely ask for multi-port adapters. Apple users, you know it!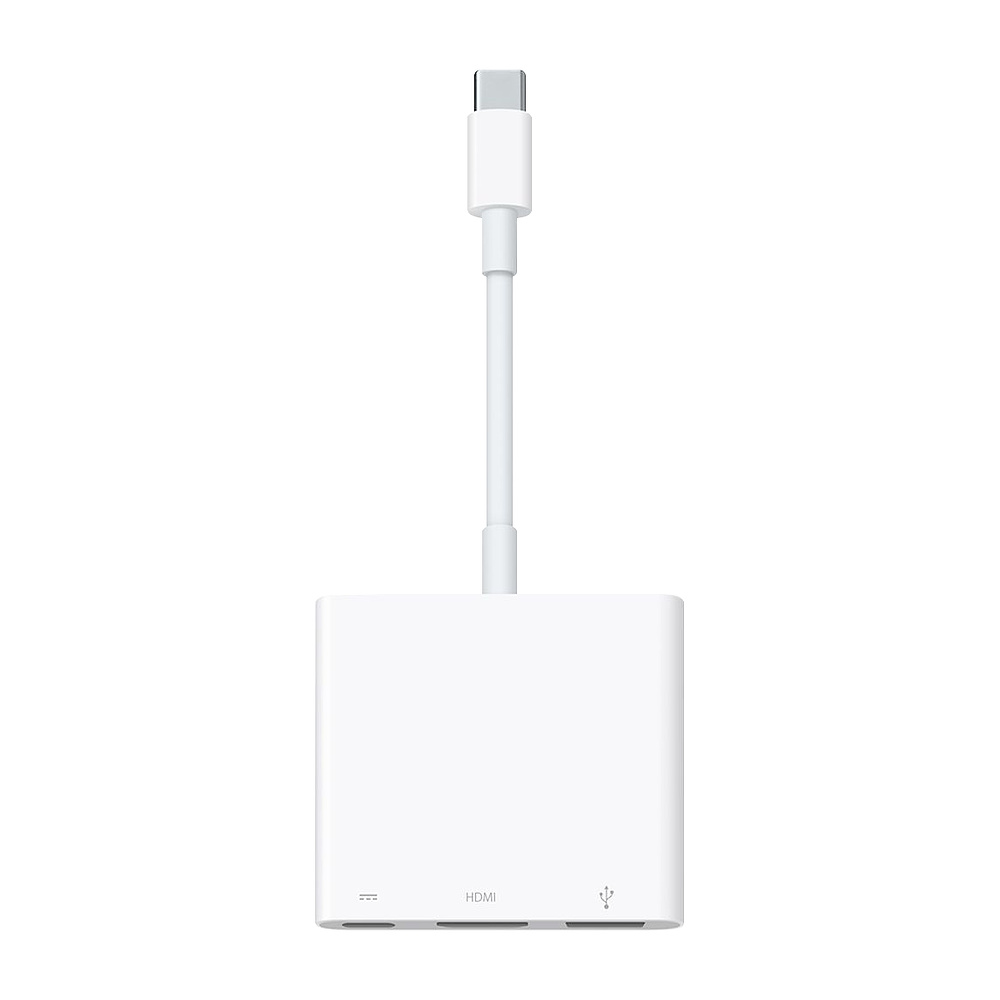 USB-C Digital AV Multiport Adapter
External hard drive to get ready for the hybrid office
With the hybrid workplace around the corners, a portable hard drive becomes indispensable. Having a reliable SSD lets you move your files from the office back to your home where you can continue working where you left off.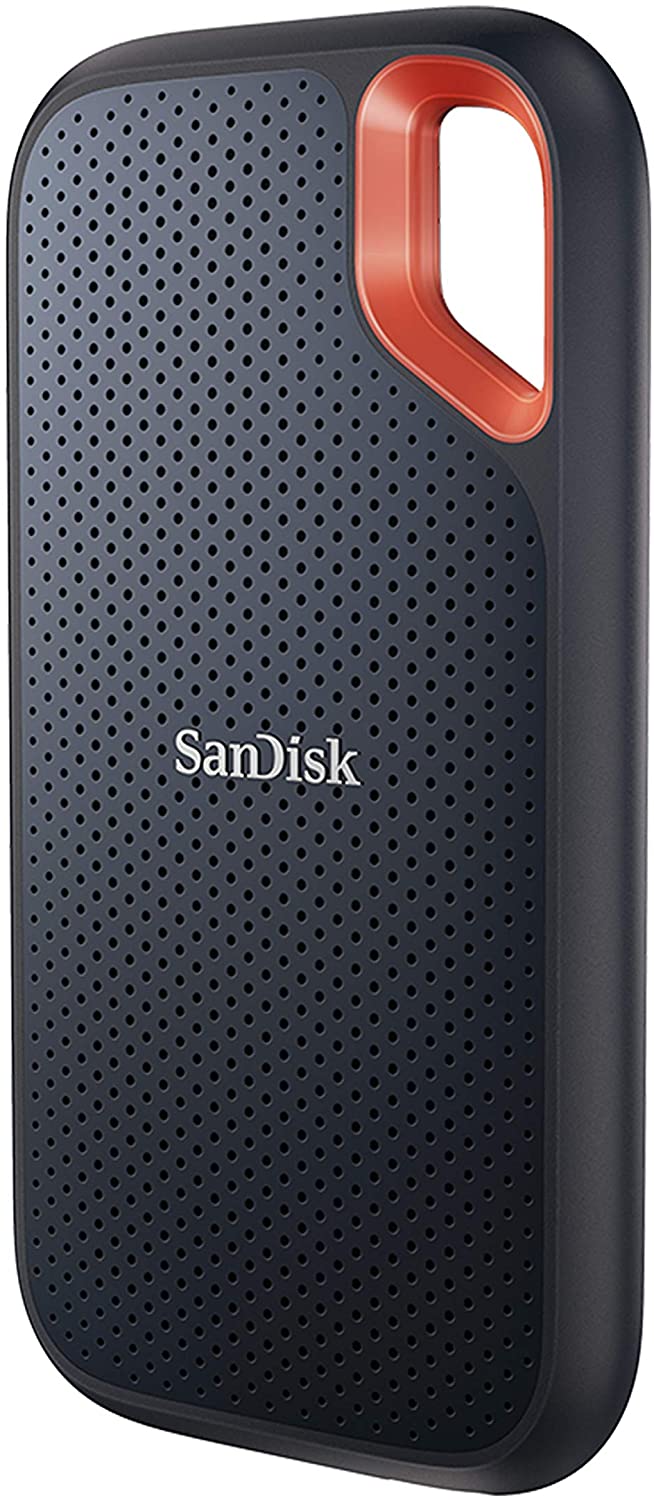 SanDisk 1TB Extreme Portable SSD
Wireless ergonomic mouse to limit hand fatigue
Add an extra safety measure to your office desk by opting for an ergonomic mouse—a must-have gadget for working from home. Picking a wireless one also means there's no cable to obstruct your movements. 
Plus, it's easy to carry around and use together with a lap desk and wrist cushion. Try to test them out before you make a purchase as there are many different shapes to opt for including vertical ones.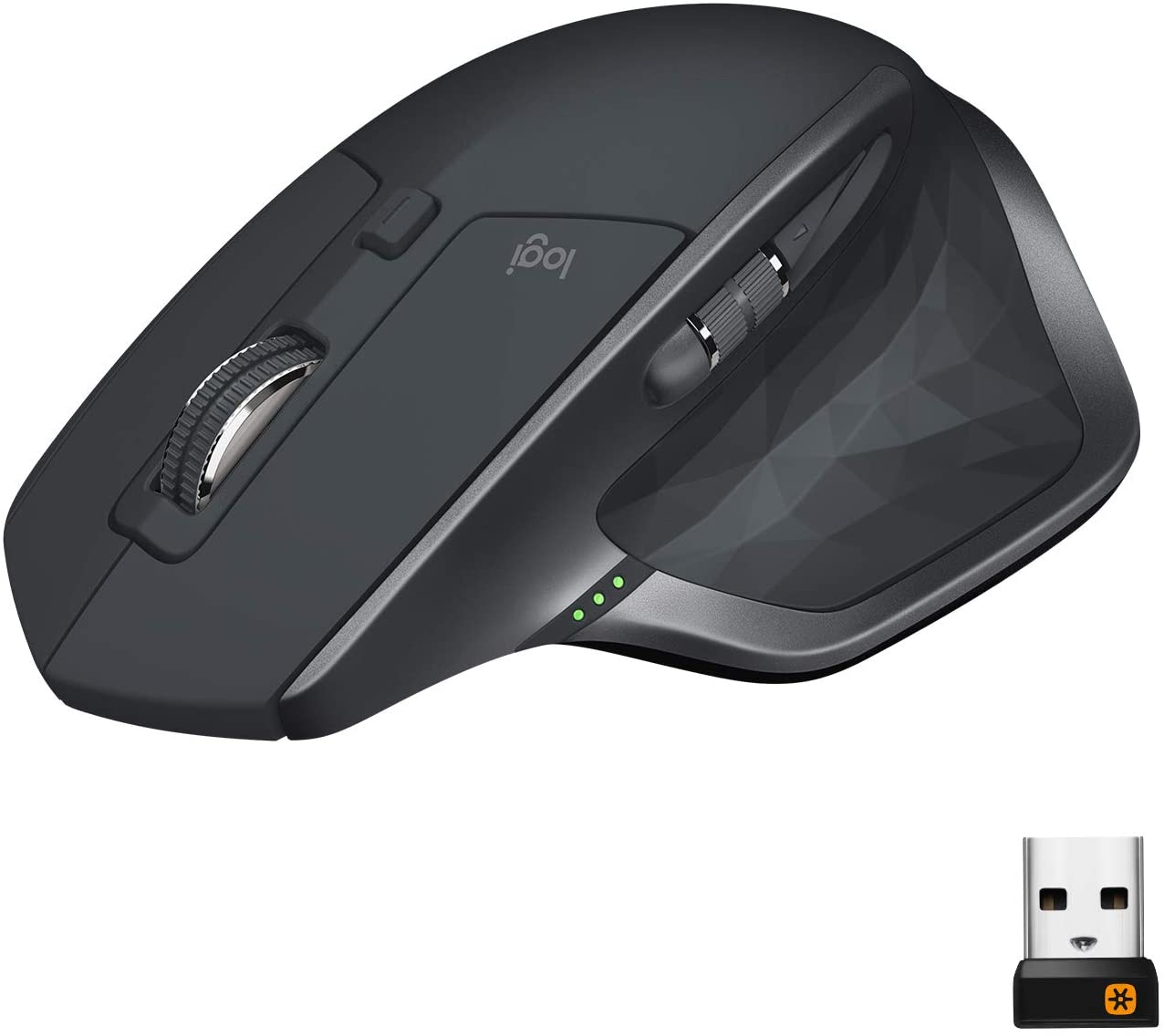 Logitech MX Master 2S Wireless Mouse
Tip: If you're a developer, writer, or just send a lot of emails, get a wireless keyboard too. This way, you can turn your laptop into a desktop computer and enjoy the full benefits of ergonomic remote work gear.
Future tech pick: Smart glasses
Want to be one step ahead of the trends? Smart glasses will soon become a reality and they'll allow you to literally swipe between files, apps, and browser tabs by keeping track of eye and head movement.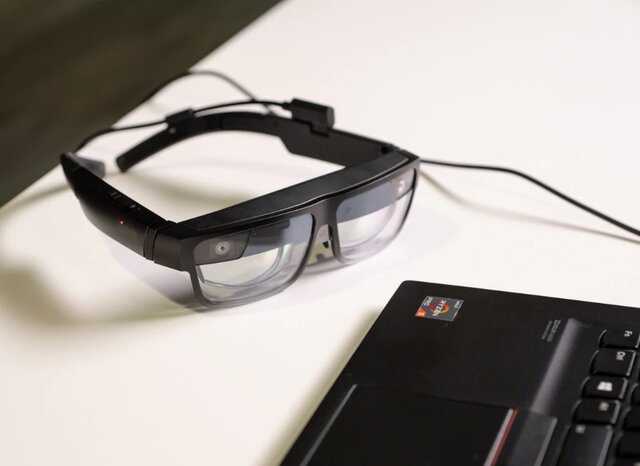 Back to you now!
While you most likely won't need all of the remote work gadgets recommended above, I strongly advise you to clearly define your budget and priorities. In general, you'll want to purchase tools and accessories that will keep you safe and healthy before you think about their portability advantages or jump straight to changing your current adapters.
Also, don't forget to keep things fun. Most of the gadgets on this list come in black but there are colorful or thematic alternatives you can opt for. An illuminated keyboard or a bright pair of slippers will bring a dash of color into all of your Mondays.