It's not easy to say this — but we've decided to discontinue our Krisp Phone mobile app. 
This has been a tough decision for us, since we loved the app and saw a great future for it. We apologize for the disruption and we are doing everything we can to phase out this app smoothly. 
We wanted to share our thoughts behind this decision (and let you know what you can expect in the future.)
The main reason behind this decision is focus. 
Our company's core product is Krisp – a noise cancelling app for desktop. We've decided to put all our efforts into making Krisp desktop app the most useful, impactful and innovative productivity application for years to come. 
This will require the dedicated focus of everyone on our team. Therefore, we needed to let go of any projects or services that would detract from our focus on the main goal. We'll be diverting our resources and efforts towards the Krisp desktop app for now. 
We understand our users' disappointment and are fully committed to making this transition as pain-free as possible. We'll be with you every step of the way – and we're always happy to take your questions or answer your concerns. 
Try Krisp Desktop
If you haven't already tried the Krisp desktop app – why not check it out? 
If you've been a user of the Krisp Phone and have enjoyed the way the app makes your calls clearer and easier to understand – try the Krisp desktop app to see how it can work for you.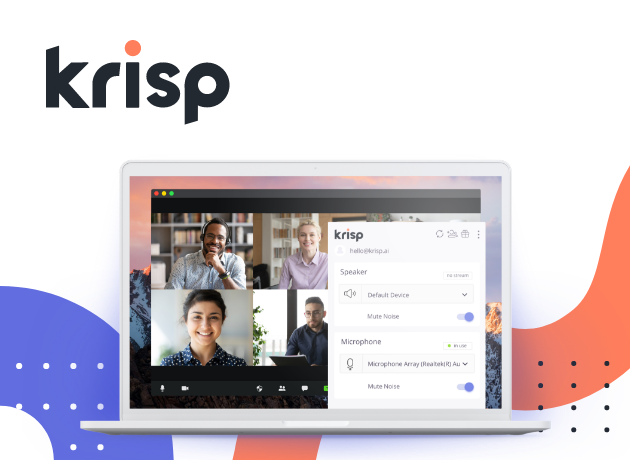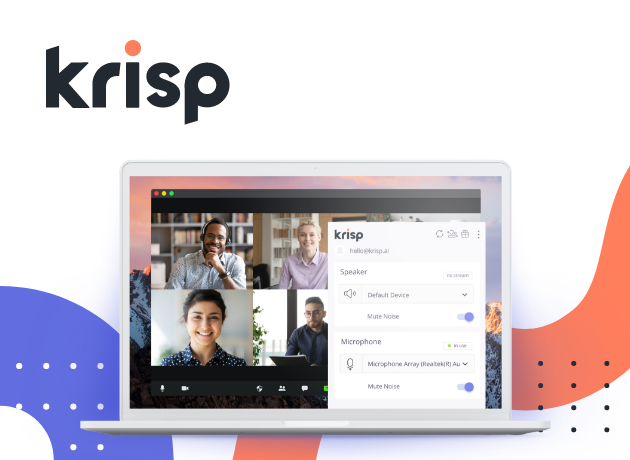 You can use Krisp with many other apps – including Zoom, WebEx, MS Teams and more, ranging from recording apps to conference call apps.
It's perfect for filtering out annoying noises, such as barking dogs, construction noise or screaming children during conference calls or video chats. Also, if you record audio (whether it's a professional podcast or a voice message for a friend), it will help you achieve a clear, perfect recording every time. 
Discontinuing schedule
Don't worry, we aren't disabling the app right away! 
The Krisp Phone will be removed from the app store and will be no longer available for download as of December 26th. However, if you've already downloaded it to your mobile device – you can continue to use it until then.
As of December 26th, the app will be officially shut down. All existing users will be signed off and the app will no longer function. 
What will happen with my account?
You can use your Krisp Phone email to log in to Krisp desktop app (krisp.ai) and continue using our noise-canceling application on the desktop (Mac or Windows).
If you have signed up for your Krisp Phone account through Apple Private sign in, you won't be able to use that login for the Krisp desktop app. Instead, please create a Krisp.ai account with your original email.
If you have a Pro Account, it will be available on Krisp desktop application as well. Simply, download Krisp desktop, sign in, and use it for free. 
For users that have been signed-in through apple private email; you can use private email to login. To find it please follow instructions here.
What will happen with Yearly Pro and Monthly Pro accounts?
Yearly Pro
After December 15th, the auto-renewal of your yearly subscription will automatically be cancelled. 
If you've paid upfront for a Yearly Pro account and you'd like your money back, please follow these steps to request a refund from the App Store. 
(We apologize for the inconvenience. Ideally, we'd quickly process these refunds for you ourselves. However, the App Store has a separate system for billing and payment information – so all refunds need to be requested from there.)
Please note that refund policies and times may vary by region. If you have any issues, please contact us. We are happy to help! 
In addition, we'd like to offer all Yearly Pro members access to the Krisp desktop application for FREE for two years. ($120 value).
Monthly Pro
You can continue using your monthly plan within the subscription period. Your subscription will be automatically canceled and won't be auto-renewed.
You can also use your Monthly Pro plan on the desktop application as well. Simply download Krisp desktop, sign in, and use it for free. 
We will be providing Monthly Pro users with a free 3 month plan. To activate your free plan – sign in to the Krisp desktop app with your Krisp Phone account. When you log in, your 3 months plan will automatically be updated.
What will happen with free accounts?
You may continue using your free minutes until December 26.
What will happen to my data?
There's no need to worry about what will happen to your data when the Krisp Phone mobile app stops working. All your Krisp Phone data, including SMS, call logs, voicemail, will be permanently deleted on December 26.
Can I keep my Krisp Phone 2nd phone number?
We'll keep your Krisp Phone 2nd phone number until January 15, 2021. 
After that, you'll need to port away the number. This simply means transferring your existing number to a different service provider. 
The first step is to contact the carrier you'd like to use. They may require some additional information – in which case our customer care team at Krisp can help. Please send an email to [email protected] and let us know what you need. (Please note that portability rules and duration may vary.)
We'd suggest you port your number to the OpenPhone mobile app. It has pretty much all the features that you found in Krisp Phone (except, unfortunately, noise cancellation). 
Thank you
Above all, we'd like to thank you for using Krisp. We hope you'll find the Desktop app even more useful in the future as we focus our efforts on it and continue to improve it. 
If you have any feedback on our app or our services – we'd love to hear it. Please reach out and let us know.