Today we are happy to announce that we have partnered with Intel to bring a battery-optimized version of Krisp to our users.
Krisp is a killer application for AI accelerators. It's an AI-powered technology which solves a simple yet very annoying problem for professionals – noise cancellation during calls.
If your laptop comes with the new 10th generation Intel chipset – Krisp will offload its computation to a built-in AI accelerator inside Intel's chipset and will consume less battery when used during calls.
When we started working on our Krisp app, one of the concerns was its battery efficiency. Krisp is powered by a Deep Neural Network called KrispNet (designed by our team).
KrispNet has millions of internal nodes which are trained to separate background noise from human speech when applied to each audio frame. Unfortunately, CPUs are not designed to process such operations efficiently. Our engineering and research teams have spent countless hours optimizing the algorithms for CPUs.
Intel's 10th generation chipset includes a new AI accelerator designed specifically to run such high-computational tasks. The accelerator is called GNA (Gaussian Network Accelerator).
In May 2019, Intel demonstrated Krisp operating on GNA at Computex in Taipei. Krisp was recognized as one of the top and coolest demos at Computex. 
The GNA-powered version of Krisp will be available in September 2019 and is expected to be broadly adopted across enterprise organizations who regularly use communication apps (Skype, Zoom, WebEx, etc) for their internal and external meetings. With this capability, our users will enjoy high-quality Krisp calls without worrying about battery life. 
Intel has prepared a solution brief for Krisp and GNA together with us. Here is a sneak peek on it: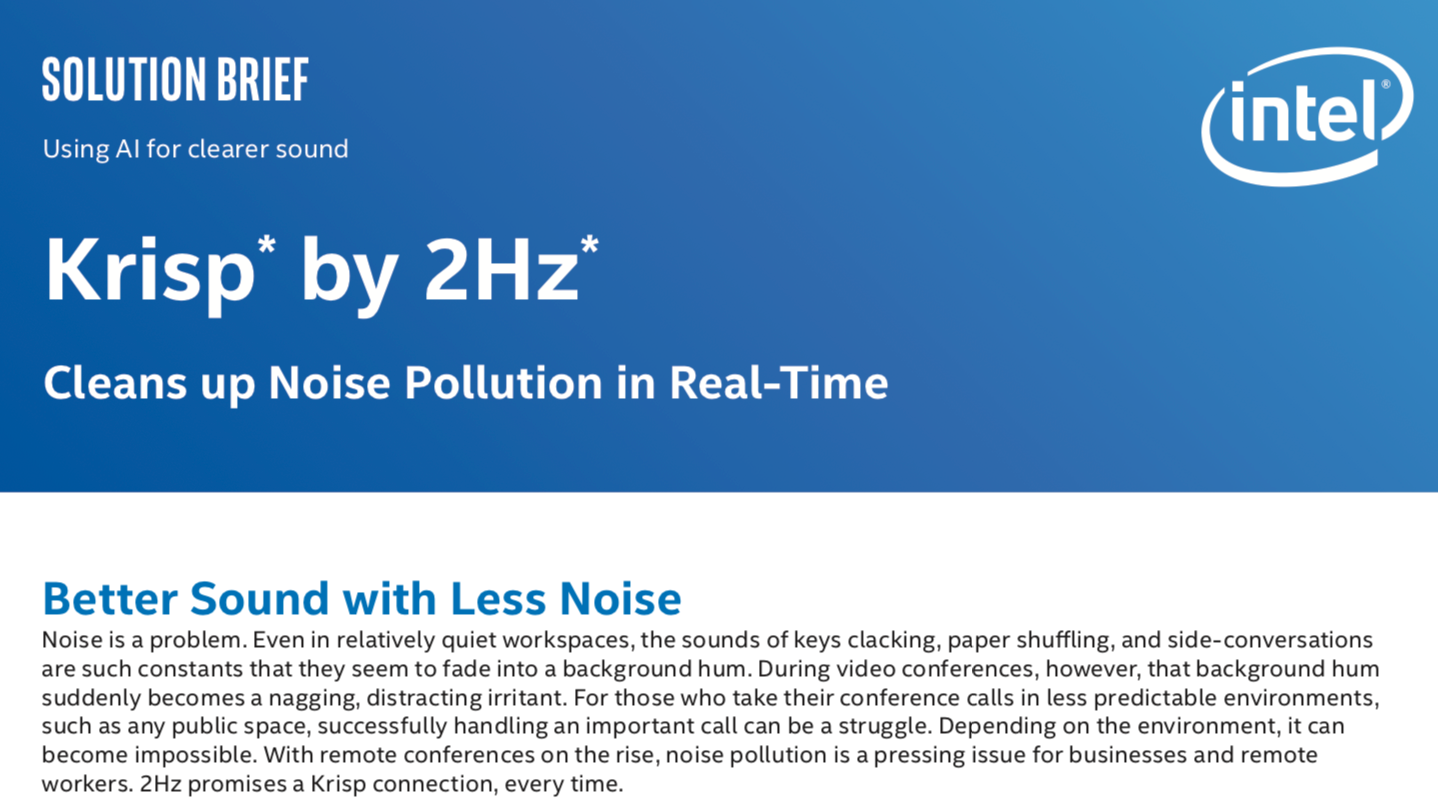 Download the full solution brief here.