Time to get excited! We've got something new for you that will take your conferencing experience to the next level. 
Meet Krisp Rooms – AI-powered Noise & Echo Cancellation for your meeting room. Krisp Rooms is here for you to solve the two pain points of any conference room: background noise and room echo.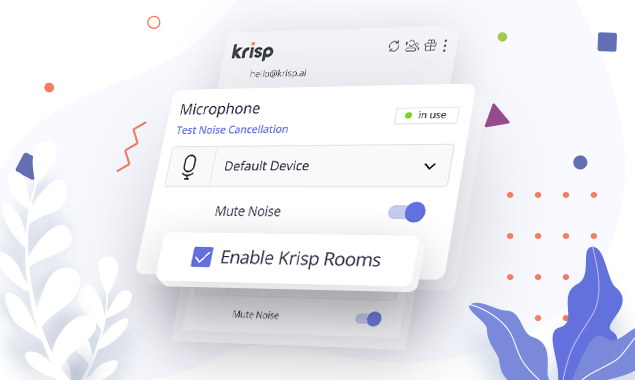 Conference calls are a great way to stay connected with your remote team members, however, background noise and room echo can make the call pretty much unbearable for them, especially if your meeting room is not equipped with expensive noise absorbent materials and room system setup. You will have to constantly mute yourself to make sure they catch what you're saying, and if you forget to unmute – it's another whole time-wasting story. 
It distracts the remote participants, makes it difficult for them to hear the conversation, so the important ideas cannot be heard and time is just spent on trying to find a smaller room with no room echo. 
But it shouldn't be so. And we found a way to make it easier than you think. 
Take your conference calls to the next level with Krisp Rooms
With Krisp Rooms you can turn any meeting room into a professional conferencing room. With just one click you can help the remote participants feel present in the room along with you and others. They will be able to hear everyone's voice crystal clearly, regardless of noise & room echo – and all this without the need to invest in expensive room setup. A world-class conference room will be at your full disposal.
Inside the app is our newest innovative AI-powered technology that allows you to cancel both background noise and room echo on your side in real-time while you're having a meeting in a conference room.
Have a look at the new and improved features that come with Krisp Rooms:
Noise cancellation 
Krisp Room recognizes and removes background noise in calls in real-time, leaving only clean human voices. You can make calls from any noisy meeting room but your calls will be completely noiseless.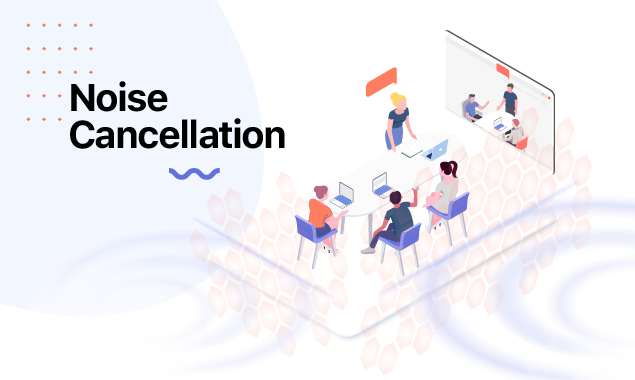 Room echo cancellation 
Krisp Rooms comes with a new magic button that removes room echo during your conference call in real time. When you're having a conference call in the room, just enable Krisp Rooms and it will automatically recognize the echo and remove it. With this, your remote coworkers can hear you perfectly clear without any interference.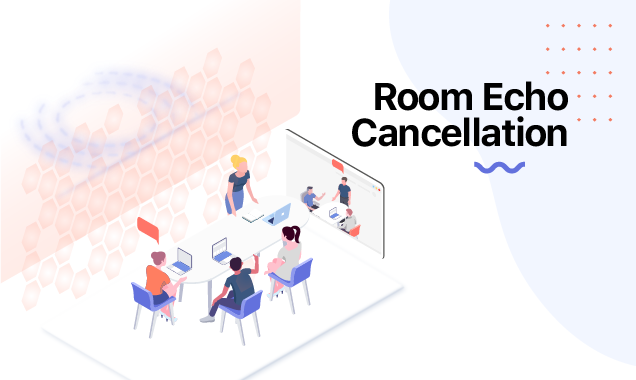 Multi-voice support 
Krisp Rooms has multi-voice support, which means the remote participants can hear all the people who are speaking in the room, even if they are farther away from the microphone. This way no one will miss any important creative ideas that happen during the call 🙂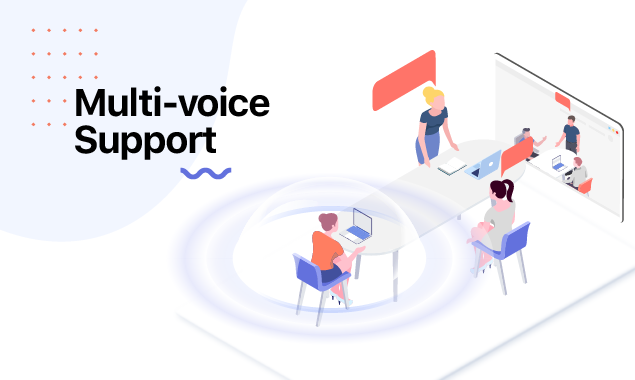 Works for any room 
How many times have you spent time looking for the perfect room to make a conference call? Just forget about it. Now with Krisp Rooms you can make your conference calls from conference rooms of any size and enjoy both noiseless and echo-free experience.
Works with the most popular room system software
It easily integrates with any room system software such as Zoom Rooms, Microsoft Teams Rooms, Webex Room and more.
Easy setup
Setting up Krisp Rooms is super easy. To mute background noise, simply select Krisp as Microphone in the system settings and switch on the toggle. As for echo cancellation, to just check the "Enable Krisp Rooms" in the app and enjoy your echo-free call. 
Try Krisp Rooms
We're very excited for you to get your hands on Krisp Rooms and let us know what you think! Give it a try now and start enjoying noiseless and echo-free meetings.
To get Krisp Rooms simply login into Krisp and update it to the latest version. Currently, it's only available for Windows but we won't keep our Mac users hanging on for long. So, fingers crossed!
P.S. We're also featured on Product Hunt, so come and join the conversation!
As always, thanks for your love and support!