At Krisp, our goal is to make the hiring process a positive, rewarding, and transparent experience for all of the candidates we meet. So to give you a better idea of what to expect as you begin your journey of becoming a future "Krispion" (that what we call ourselves!), here's a brief overview of the 5 primary steps that make up Krisp's hiring process.
1. Explore
Krisp is growing rapidly—and as you can imagine, the more our business grows, the more open positions there are to fill. That's why we take the time to develop clear and detailed job descriptions for every role we're hiring for. After all, this is key to finding the right talent just as much as it's about helping you figure out what roles might be best suited for you.
In the "What You'll Do" section of the job description, for example, you'll get a good sense of what day-to-day life in that role will look like. Whereas in the "What Are We Looking For" section, you'll see the required skills, experience, and qualifications for that role spelled out clearly. At the end of the day, we take the time to make our job descriptions as complete as possible to make it easier for you to research and identify which open jobs are truly a right fit for you.
Answers you may need
? What language is spoken at Krisp?
We're a global company with employees in 10+ countries (and growing). To ensure that all Krispions can find common ground, we've established English as our company's official language. New hires must have a solid grasp of it.
? Are all the requirements listed in the job description mandatory?
As a best practice, we mirror the requirements listed in the job description based on the actual demands of the job. If any skills, certifications, or qualifications are deemed "nice to have" for a specific role, we make sure to call those out accordingly.
? I don't see many entry-level or internship positions. Why's that?
At this critical, yet exciting stage in our company's growth, we need to stay focused on hiring highly-qualified and experienced individuals who can hit the ground running and start making a valuable impact on our business from day one.
That being said, we are always on the lookout for fresh perspectives and regularly collaborate with educational institutions to find and recruit high-potential junior talent. Whenever we bring interns or entry-level talent on-board, we encourage current Krispions to play an active part in their experience as mentors. This is how we are helping to groom the next generation of talent.
? I don't see a role that's a fit for me. What do I do?
Due to Krisp's rapid growth, new positions are being added almost daily. So if you don't see the "right fit" today, it's only a matter of time a new job opportunity opens up that matches your skills, expertise, interests, and aspirations perfectly. Be sure to visit our Careers page regularly.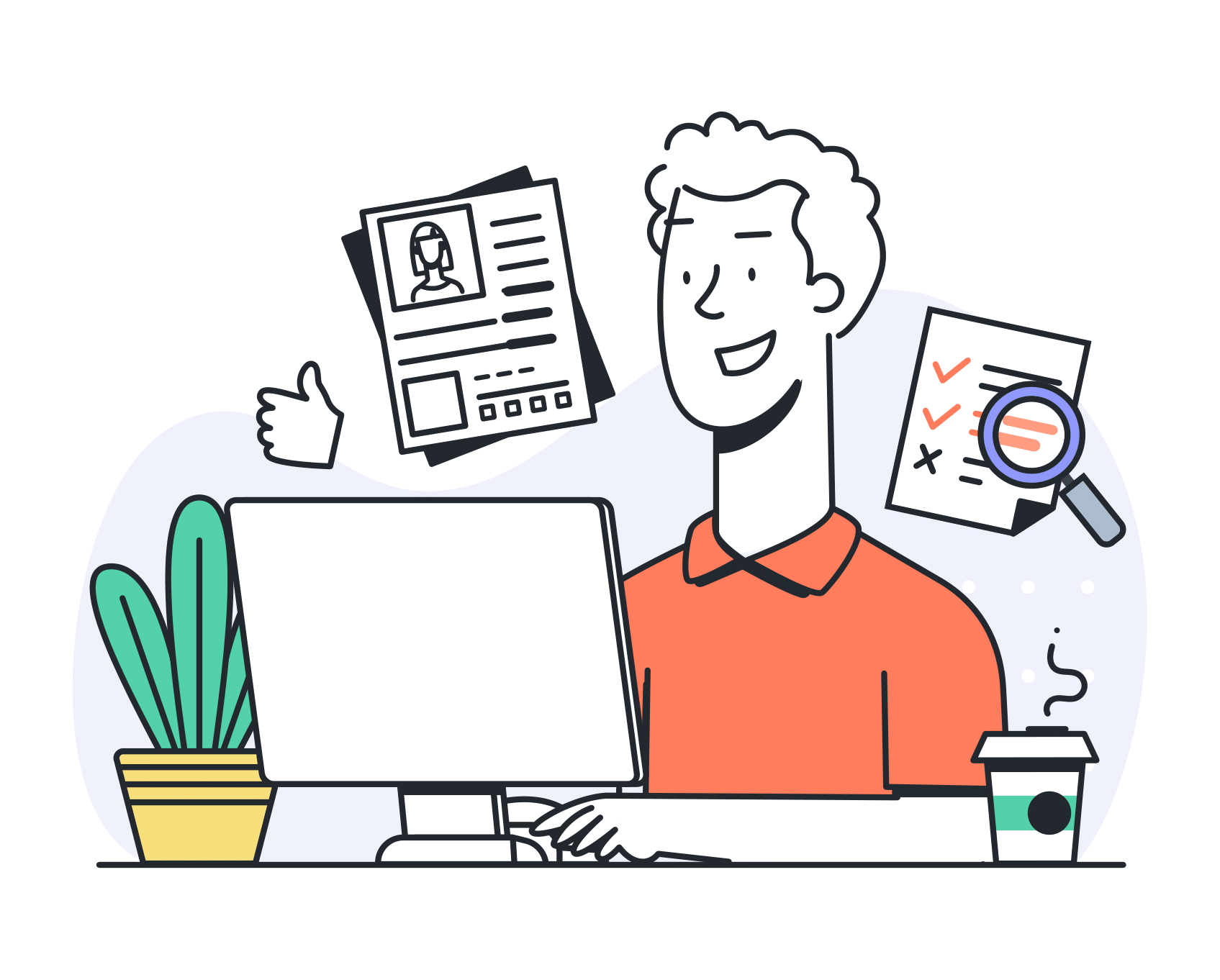 2. Apply
Once you've found your future dream job at Krisp, all you have to do now is apply for it online via our website. We use the SmartRecruiters platform to manage all aspects of the application process. Similar to other platforms you may have used in the past, SmartRecruiters gives you the space to highlight all of your career experience and show us why you'd be a perfect fit for Krisp.
Pro-tip: We always love to know more about why a specific role piqued your interest and got you excited. Be sure to tell us why in the "Message to the Hiring Manager" section. It will help your application stand out.
Answers you may need
? Will my online application actually be reviewed?
Rest assured, we review every application that we receive—and will always send you updates regarding your application's status. We promise to never leave you hanging.
It's also important to note that we consider all applicants regardless of race, color, religion, national origin, age, sex, marital status, ancestry, physical or mental disability, veteran status, gender identity, or sexual orientation.
? Can I apply for more than one job at Krisp?
Yes, you can apply to as many positions as you'd like. But please do your best to narrow down your search and only apply for the positions that you are truly qualified for.
? Can I re-apply for a job at Krisp?
Yes, you can re-apply for a job at Krisp. However, if you have already gone through the hiring process at Krisp for another role—but weren't selected for the job—we recommend waiting at least six (6) months before applying for a different open position. This should give you ample time to address any feedback provided to you during the hiring process, so you can put your best foot forward the next time around.
? I've applied! How long does it take to hear back?
On average, it takes about 1-2 weeks to get a response from our team—but this may vary on a role-by-role basis. Some roles may take less time while others a little more. Whatever the case may be, you can track your application status in your SmartRecruiters account. And as mentioned above, we'll always provide you with feedback regardless of our decision to move forward with your application in the hiring process or not.
3. Interview
Congrats! Making it to the interview stage means our team sees some real Krispion potential in you. So now's your time to shine! Here's what you should expect during the interview process.
While the number of people you meet with will vary based on the role you've applied for, you should expect to go through approximately 3-5 rounds of interviews.
This may seem like a lot at face value, but it's actually a win-win situation. Why? First, it gives you an opportunity to meet with various team members—the people you'll be working with—to ask questions about day-to-day life at Krisp, including our company's culture. Second, it's an opportunity to shine a spotlight on your strengths, expertise, interests, passions…and anything else that will make you stand out to our team.
By going through this process, you also have a chance to evaluate whether Krisp, as a future employer, is a good fit for you, too. We see the interview process as a two-way street. It's an opportunity for us to get to know you as much as it's a chance for you to get to know us.
Answers you may need
? I've been invited to interview! What should I expect? The first stage is typically a short introductory call with someone from our hiring team. The purpose of this call is for us to evaluate your experience—as it relates to the role you've applied for—and get a sense of the relevant work you've done in the past that will make you successful in your work at Krisp. It's also an opportunity for you to ask any immediate questions on your mind.
FYI: Every open position is assigned to a dedicated member from our hiring team. This person will be your go-to resource throughout the entire interview process.
? Will the interviews be online or in-person? As a remote-first company, we are pros at using online conferencing apps. So don't be surprised if the majority of the interview process (for most roles) is handled virtually. We'll always send you an email invite beforehand so you know which online conferencing app you'll be using.
? How can I prepare for the interview? For starters, do your homework. Research the company, understand the job description through and through, and prepare your questions in advance. Also, be sure to outline the key points that you want us to know about your experience, skills, and qualifications—that way, you can ensure that you didn't forget to mention anything important.
Pro-tip: Just be yourself! We want to get to know you as you are.
? What to expect during a technical interview?
A technical interview is typically a panel interview conducted by a few team members. During this interview, we'll assess your knowledge and technical skills and knowledge as it relates to the requirements for a specific job. For example, if you're interviewing for a role within our Research organization, your mathematical and statistical skills will be put to the test. Whereas an interview for a role within our Creative department may consist of a portfolio review.
Long story short: Whatever role you've applied for, we'll make sure that you've got the necessary skills and past experience to tackle the demands of the job from day one.
? What happens at the final interview stage?
The final stage in this process is a meeting with our People team. At this point, you will have demonstrated that you've got the right hard skills to do the job you've applied for. However, being a Krispion means more than just doing the job you've been hired for; it's about being a member of the team and sharing our company's values. So, during this meeting, we'll take a moment to learn more about what excites and motivates you (personally), what you're passionate about, and what professional career aspirations you have. The goal here is to assess whether you'll be a strong cultural fit for our team, beyond your skills and experience alone.
4. Feedback
After each interview, you'll receive candid feedback from the team that interviewed you—whether or not your application moves onto the next stage of the hiring process. This feedback may include suggestions for additional learning, courses, and certifications that you may be able to take in the near term to improve your hard and soft skills as well as make you a more competitive candidate in the market.
If you have any questions about the feedback provided by the interviewers, you are more than welcome to reach out to your dedicated hiring manager via email to get clarification.
FYI: We love feedback, too! We see Krisp's hiring process as a two-way street. Feel free to share your thoughts during or after your interviews on how the process went as well as what we can do to make the experience even better for future candidates. We're all ears!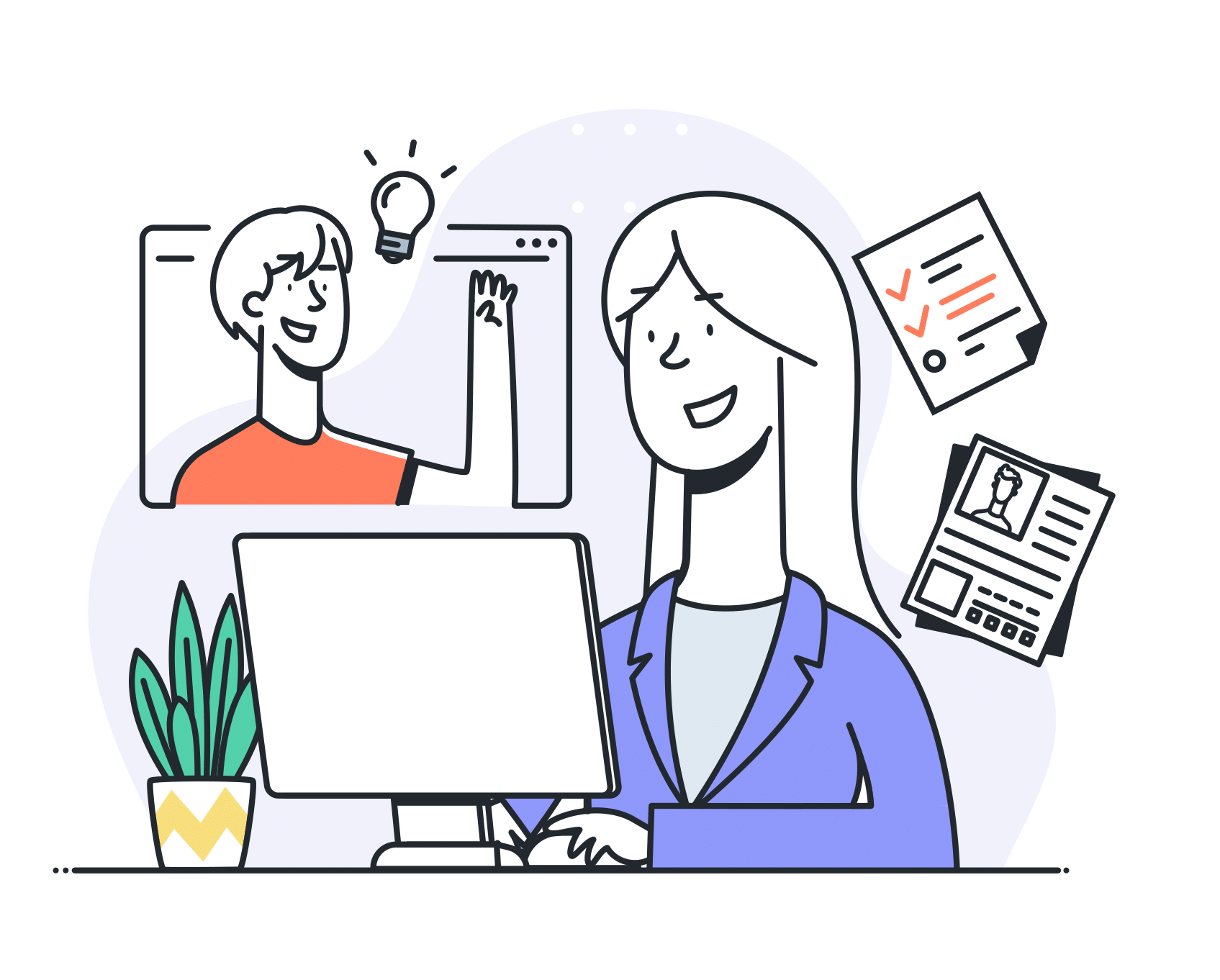 5. Final Decision and Offer
If you've successfully made it through the entire interview process, the only thing left for us to do is to come together as a team to evaluate each candidate for any given position and then send out an offer to the person who we feel is best suited for the role—both in terms of previous hands-on experience and cultural fit. By laying out the requirements we expect candidates to possess clearly in every job description we write, we've been able to build fair, objective, and completely transparent evaluation criteria into the process from the very start.
Answers you may need
? When will I hear feedback after the final interview?
We do everything in our power to make the hiring process as fast and efficient as possible. However, sometimes it can take a bit longer if there are a number of candidates interviewing for the same role. Generally speaking, your dedicated hiring manager will get back to you within a week after your final interview to let you know what the team has decided—or provide updates and timing if the decision-making process is taking a tad longer than expected.
? What compensation and benefits I can expect?
We take pride in offering competitive compensation and benefits (based on global industry standards and best practices). The interview with the People team is where you will discuss compensation in more detail. We don't recommend discussing that in your other interviews.
The compensation offered to you will take into account a number of factors, including your salary expectations, professional experience, skills and expertise, and other market benchmarks.
We also want Krispions to take ownership of the ground-breaking work we're all doing together. As such, every package we offer will include stock options.
Finally, our extended benefits package includes perks like:
Learning and development assistance
Comprehensive health, dental, and vision insurance
Flexible time-off
Paid parental leave
Gym reimbursement
Referral bonus program
Various remote work initiatives
To learn more about Krisp benefits, check out this article.
? Can I work remotely?
As a remote-first company, Krispions can work from any location that suits them best. But just because we're remote-first doesn't mean we're remote-only. We have two modern office spaces in Yerevan, Armenia (where our company was founded), where you can book a seat and get access to unlimited supplies, snacks, and, most importantly, coffee!
Sounds exciting? It certainly does! Now that you know about how the hiring process at Krisp works, take a minute to check out our current openings to see if one opportunity could be your next career challenge!