If you've ever wondered what it's like working at Krisp, you've come to the right place. In this article, we'll provide a snapshot of what we do, what inspires us, how we're using advanced technology to change the world, and why working with us is so unique and special. 
To get started, let's talk about our amazing team. We're a small (but fast-growing), nimble, and fully-remote team, in over nine countries around the world (yes, we're hiring!), committed to transforming how people communicate digitally. We've always believed that conversations are better and more effective with clear audio and no background noise whatsoever. 
So we built a unique solution that can do this—and a lot more—better than anyone else in the industry. From a tech standpoint alone, this is really exciting stuff! Here's why.
Krisp has developed the industry's most advanced noise cancellation app in the market today. Built on proprietary deep neural networks and powered by advanced artificial intelligence, our bi-directional noise removal technology acts as a virtual filter enabling any microphone, wired or wireless headset, or speaker to eliminate unwanted background noise, remove acoustic and room echo, and even hone in on a single speaker's voice. The end result is crystal clear audio, consistent HD voice quality, and fewer distractions on every call made. This is just one of many reasons why Krisp is the noise cancellation app of choice for millions users around the world every single day.
Because Krisp works seamlessly with all online conferencing apps and softphone solutions, it is a must-have for anyone working in remote work settings—whether at home, in coffee shops, or at the beach—call centers, open office environments, and coworking or shared workspaces.
Even industry experts far and wide have acknowledged just how amazing Krisp is. TIME Magazine called Krisp one of the '100 Best Inventions of 2020' while Forbes recognized Krisp as both one of '20 Rising Stars' on its 'Cloud 100 2020′ list and as an honoree on its 'AI 50 2020: America's Most Promising Artificial Intelligence Companies' list. 
Gartner also named Krisp a 'Cool Vendor in Digital Workplace Programs and Applications' on its 'Cool Vendor 2020' list. And just this year, Krisp was named the Webby Awards '2021 People's Voice Winner' in the Productivity & Collaboration category.
Long story short: We're doing some pretty amazing work over here! 
Our Mission
Our mission is to empower everyone to be an effective communicator. 
The growing trend towards remote work—even well before the COVID-19 pandemic took hold—has fundamentally transformed the way the world operates. More and more people today now spend a lot of their time, for work or otherwise, in online calls of some sort. 
On the one hand, being able to communicate digitally so easily has removed many of the roadblocks keeping people and teams from staying connected and getting work done. For many businesses, this has been a critical element for maintaining "business as usual" in spite of the last 18+ months being a far cry from that. 
But for all of the benefits of online communication, the sudden shift to remote work en masse during the pandemic exposed a number of technical challenges that people typically don't encounter during in-person communications. Issues around connectivity and buffering, voice and video quality, appearance on camera, background noise, and other distractions—just to name a few—have become a source of endless frustration for pretty much everyone. 
Fortunately, challenges like this create space for new opportunities. As champions of remote work, the team at Krisp knew that these challenges didn't have to be the status quo. So we set out on a bold mission to not only transform the infrastructure enabling people to communicate digitally but also to help them become better communicators along the way. 
In short, we are harnessing the full potential of AI-powered technologies to give people "superpowers" that enable them to communicate and express themselves in real-time more clearly, confidently, and effectively than ever before. 
That's why we decided to create a product—much less an entire category—that never existed before. We built a super advanced AI layer, fueled by deep neural networks, that sits between users and the microphones, speakers, and (now) cameras on their devices. This layer removes bi-directional background noise and improves both audio and video quality to help people be more professional and polished during online calls. Whether you work from home, in a café, in an office, or even in a contact center, Krisp makes it easier for people to stay focused on their conversations and essentially forget about the other distractions swirling around them.
And because the Krisp app performs all audio processing natively on an individual user's device, there's zero risk of their audio ever being stored or processed in the cloud. Conversations remain private at all times. This is an incredibly big deal, especially knowing just how important issues around privacy and security are today.  
Our Values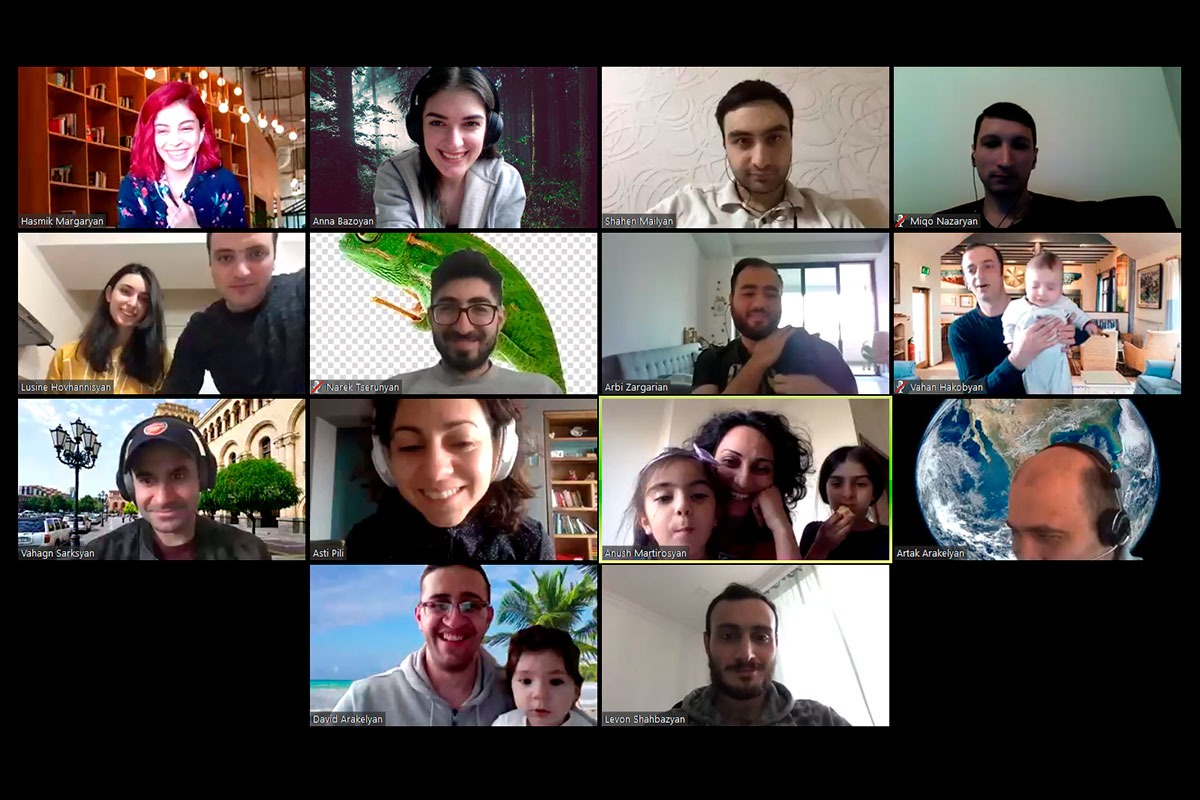 As a distributed and incredibly diverse team—spanning multiple cultures, languages, and time zones—we have always understood the challenge and importance of communicating clearly and confidently when working remotely. That's why, from day one, our number one priority has always been to build innovative products, powered by advanced artificial intelligence (AI), that can fundamentally transform how people communicate in a rapidly evolving virtual world. 
Achieving this wouldn't be possible if we didn't live and breathe our values every day:
Be transparent 
Working towards a unified vision or the future requires utmost transparency, fairness, and equity at all times. The decisions we make as a company are only those that support the welfare of our team, our customers, our investors, and the broader communities we serve.
Get things done
Our team is hard at work building an entirely new category of innovative, intuitive, and incredibly useful communications solutions. We set goals, adapt as we go, and learn every step of the way—never letting any obstacles stop us from achieving our big, bold vision. 
Move fast
Staying competitive requires moving faster than the market. We believe in making incremental progress towards solving our customers' problems—even those they never knew existed before—instead of spending time building perfect plans. We take an 'iterate and learn' approach until a problem is solved. And then move on quickly to the next challenge.
Exceed expectations
Simply being 'good' isn't good enough for us. We aren't satisfied unless every experience that people have with our brand or our products is absolutely magical. 
Speak up
Great ideas can come from anywhere and from anyone. That's why we encourage our entire team to speak up, share their unique point of view, and challenge the room when there's an opportunity to do something better. For us, the best ideas always win, hands down. 
Being candid
We can achieve so much more when we work together as a team. Our belief is that everyone at Krisp deserves to feel supported in their success at all times. But if any issues ever arise, we don't let them fester. Instead, we talk about them openly and candidly, find a swift resolution, and then move on. There's no place for drama when we've got ambitious goals to achieve. 
Working at Krisp 
Krisp is a remote-first company. This will always be a part of our DNA. 
Krispions can work from wherever they feel most comfortable. And although we have physical office space in our home base of Yerevan, Armenia, we've structured the way we work to make it easy to accomplish everything on our to-do lists from anywhere in the world. Distance should never get in the way of that. That's why we've implemented an effective array of digital tools and solutions to streamline how we work and to make it feel as though we're all working together in the same space, even if some of us are thousands of miles away from each other.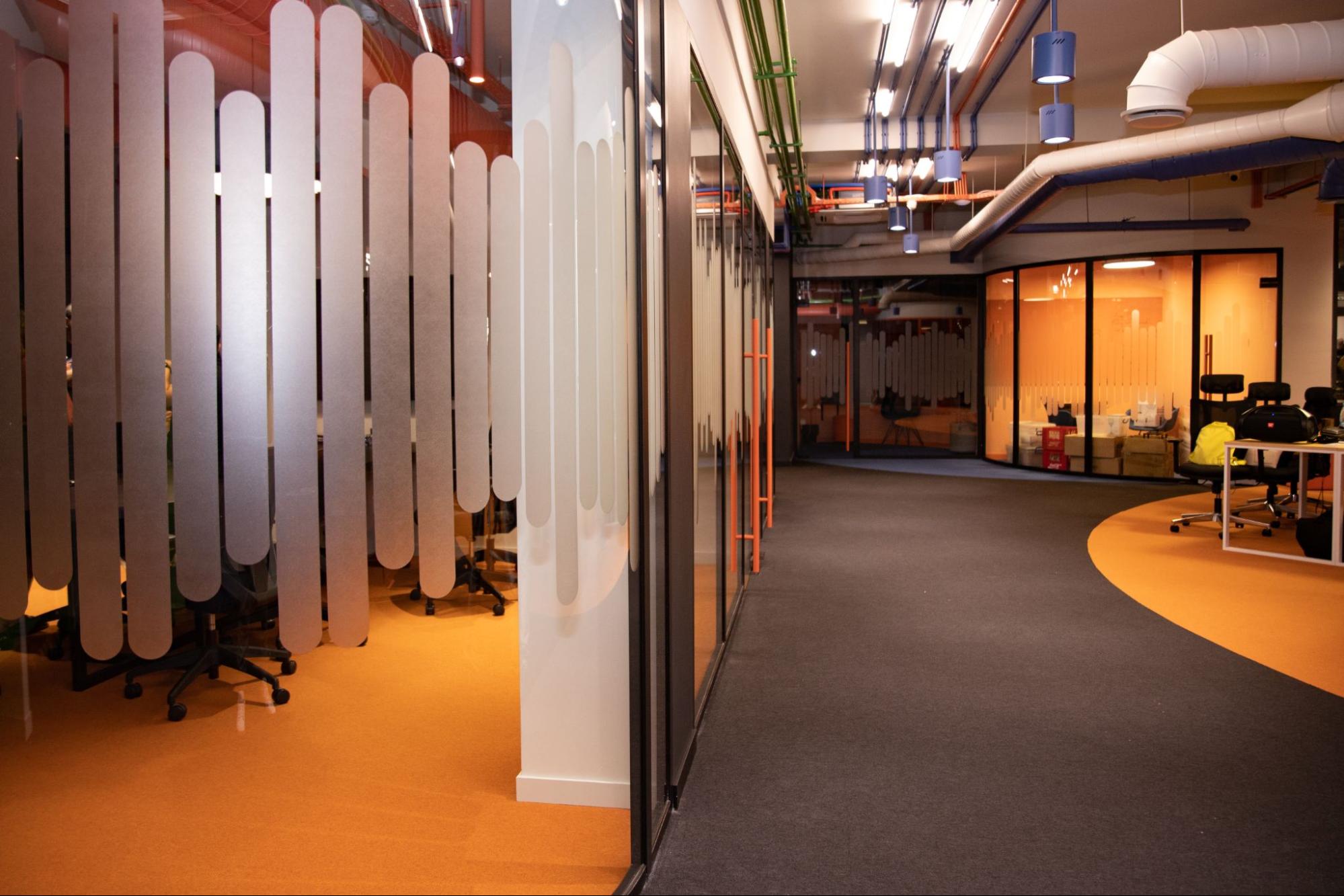 And while we certainly love the work we do—and let's be honest, that keeps us quite busy—there are a lot of other things that make working at Krisp really fun.
Working from the Forest 
Yes, you read that correctly. Every week Krispions in our Yerevan offices get together and work from the nearby forest. We provide everything our team needs to ensure optimal working conditions. But most importantly, this is a great opportunity to spend quality time with each other while soaking in sunshine and fresh air in a non-office environment. Truth be told, you never fully appreciate, until your first time working from the forest, just how much coffee breaks next to a campfire or after work BBQs can do wonders for productivity and general well-being!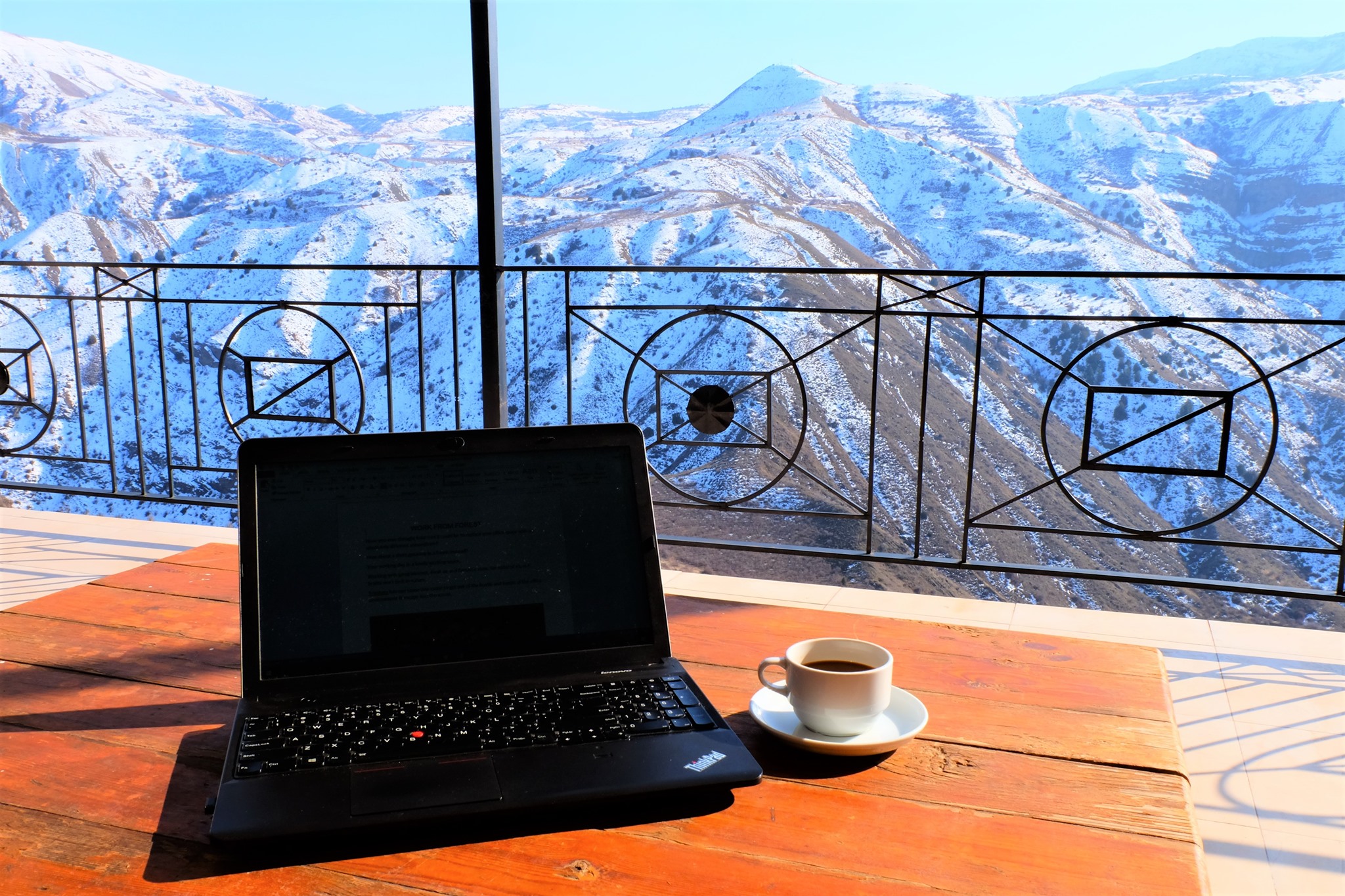 Employee Recognition
Acknowledging our team members regularly for their achievements, whether big or small, is really important to us. In fact, it's become a key driver for engagement and happiness.
We use apps like Lucky Carrot to boost employee engagement and build a culture of recognition by reinforcing our company's values and helping Krispions to stay connected, support each other, and create a fun and friendly working environment. Team members can give out "carrots" as rewards when they see someone embodying our values in a big, beautiful way. These "carrots" can later be redeemed for food, shopping, events, and other fun activities.
#coffee and #lunch-pals on Slack 
Working remotely doesn't mean anyone has to feel alone. In fact, we use Slack in very creative ways to support comradery and collaboration across our entire team.
For example, we use our #coffee channel to give our team a way to have virtual "water cooler conversations" or coffee breaks with each other while our #lunch-pals channel gives team members a fun way to organize group lunches together—both in the office and virtually.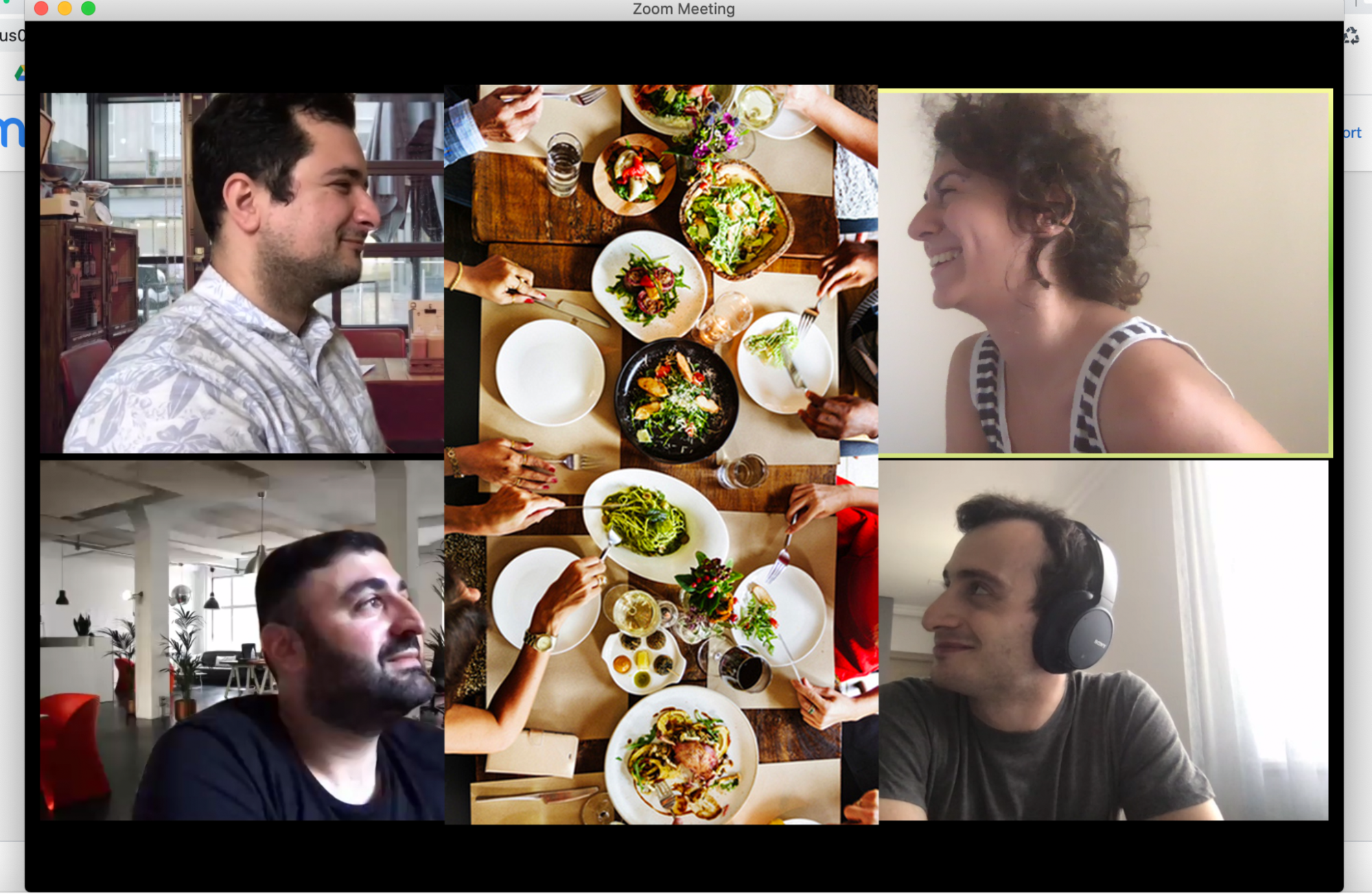 Annual Company Retreat
Once a year, our team members from all over the world come together in Yerevan to meet each other—sometimes for the first time in-person—and discuss lots of important work stuff. 
But don't worry, these retreats aren't all about business. We spend half of the time on team-building activities, so everyone can get to know each other better, in a fun and relaxed environment, before coming back together for the big team party at the end of the day. (If you haven't ever been to Armenia, you should know that we know how to throw a really great party!)
We also use these retreats to share our culture and give Krispions from around the world a glimpse into what makes Yerevan such an incredible and dynamic place to live and work. So, when you join Krisp, expect to be invited on a sightseeing tour (or two) and also eat some really delicious food. Trust us, you'll love it. 
Team Retreats
Seeing each other only once per year at our annual retreat isn't always enough. That's why we encourage teams to organize smaller, in-person get-togethers from time to time. For example, our Sales team usually meets once per quarter—"hosted" in a different team member's city—to take care of business and have a little bit of fun, too. It's a great way to keep the team spirit alive, while also giving the "host" a unique opportunity to share his or her roots.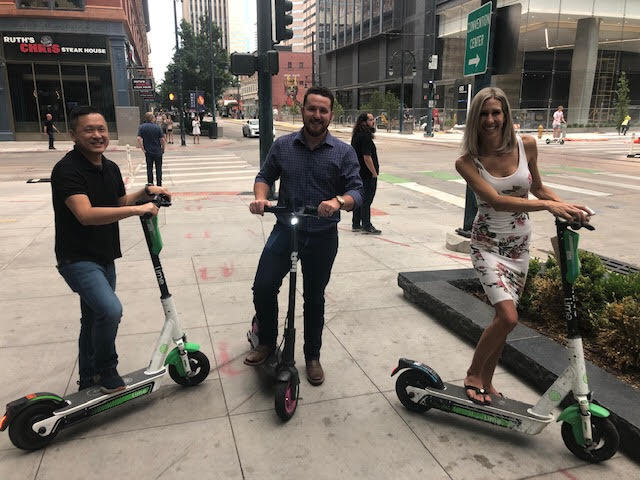 Krisp Benefits 
We believe in creating a positive work environment that motivates our team to do their best work. A big part of this is simply knowing that we're working together to create extraordinary products that are changing—and will continue to change—people's lives for the better. Part of this also involves creating the space for a healthy work-life balance. This is why we offer some truly competitive benefits to help sweeten the deal: 
Stock Options


Everyone at Krisp receives company stock options when joining the company.

Learning and Development


Maintaining a culture of constant learning and development is absolutely critical. All team members get access to a budget dedicated to future learning opportunities.

Health, Dental, and Vision Insurance


Employees and their families receive comprehensive health care benefits.

 

Unlimited Paid Time Off (PTO)
Paid Parental Leave 
Gym Reimbursement


We want our team members to stay active and healthy. 

Referral Bonus Program


We love when Krispions recommend the best talent to join our team.  
Join Krisp
Now, here's some more good news: We're hiring! 
If you enjoy solving complex problems, live and breathe the world of tech, and naturally set high standards for everything you do, we'd love to see how you can help us create a world of clear and effective online communications without background noise or other distractions. 
Head on over to our Careers page today to see if any open roles catch your eye.