Each digital nomad book on this list gives you tips to help with your life of remote work and travel.
Remote workers and digital nomads can find the lifestyle overwhelming at times. Disrupted worldview, lost clients, lack of purpose, and self-obsession can leave a sour taste in your mouth.
These Best Seven Best Books for Nomads Give Inspiration, Advice on How to Live as a Nomad, and Remote Working Tips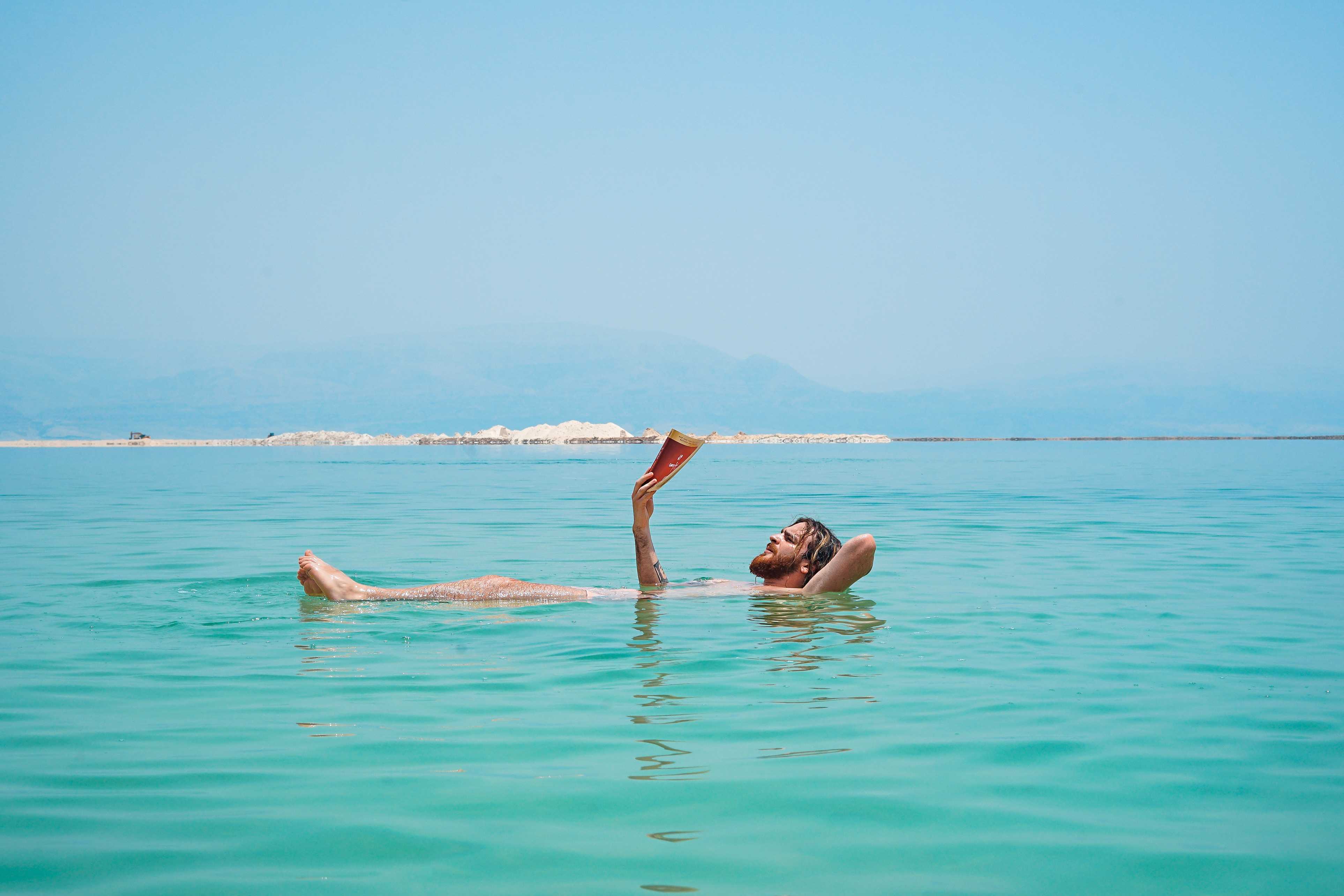 Read and apply the actionable tips, perspectives, and insights from these top digital nomad books. Add outrageous benefits to your remote work lifestyle with tools like background noise reduction during calls with Krisp.
You'll be well on your way to creating your own enchanting story of digital nomadism.
1. Vagabonding: An Uncommon Guide to the Art of Long-Term World Travel
Is long-term travel for you? Is it only for the wealthy privileged? How is it different from a vacation? What should you expect?
This iconic book by Rolf Potts about long-term travel – vagabonding, he calls it – dives deep into the realities, meanings, and challenges you'll encounter.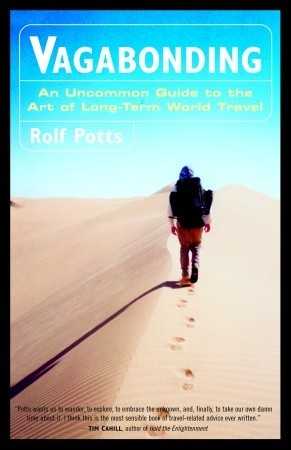 Make Long-term Travel Your Reality with This Digital Nomad Book
Potts addresses excuses such as age and income level. His quotes from ordinary, real-life, long-term travelers from every demographic crush all objections. He shatters the common belief that travel is nothing more than a vapid vacation for the rich.
He emphasizes the necessity of earning your freedom first to receive a fulfilling, perpetual, and budget travel experience. From the first-hand experience of himself and others, Potts paints the expectations vs. reality of a full-time nomad lifestyle.
This book does pre-date the digital era by a few years. That said, don't overlook Vagabonding when searching for your next digital nomad book. It's a contender for the best travel book of all time as it whispers to the budget nomad's soul.
Its pages hold fascinating inspiration, actionable tips, and practical philosophy for any traveler.
2. The Art of Non-Conformity: Set Your Own Rules, Live the Life You Want, and Change the World
There's a common question for those considering capitalizing on the remote working trend. "Is this even possible?"
Abandoning traditional thinking, societal roles, and materialism might seem impossible at first glance.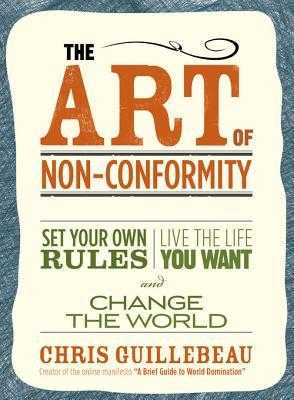 This Book About Travel and Remote Work Provides Inspirational Proof
This book doesn't proudly announce "book for digital nomads" across its front cover. Still, it's the perfect example of remote working benefits.
Chris Guillebeau gives a real-life example of the possibilities that await you. Through his decades of self-employed travel around the world, he shows how to align your life with your personal goals and leave a lasting legacy.
As Guillebeau announces at the start of The Art of Non-conformity, "The purpose of this book is to transform your thinking about life and work."
3. Be a Free Range Human: Escape the 9-5, Create a Life You Love and Still Pay the Bills
You're ready to begin vagabonding – but not quite sure how to leave your traditional job.
Want to be free, but not penniless? How about creating a more fulfilling life with a custom career?
Marianne Cantwell gives you this well-received collection of practical advice and real-life case studies on creating a life you love.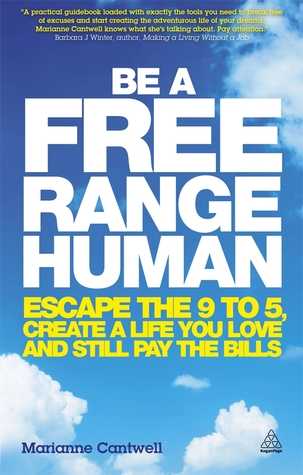 This Book Helps You Find Fulfillment in Your Choice of Career and Lifestyle
While this isn't a book about travel, use it to plan and kick off your location independent lifestyle.
You'll find inspiration and advice in this book stuffed with mini case studies. Cantwell shows you the lives of those who have achieved freedom and are well-off in their self-made professional careers.
A mix of sensible suggestions served with a side dish of inspiration gives you what you need. Be a Free Range Human will help you discover what you truly want to do in life – and how to make it happen.
4. The 4-Hour Workweek: Escape 9-5, Live Anywhere, and Join the New Rich
You're inspired, you know you want location independence and remote work – but now you have to make it happen.
Take a look at Timothy Ferris's polarizing bestseller. He promises freedom through permanent vacation, early retirement, and an unencumbered lifestyle.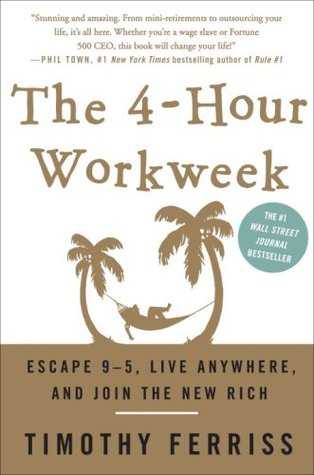 Bend the Rules for Efficient Results with This Classic Digital Nomad Book
Play by reasonable rules, and you'll find yourself trapped in the middle of the pack. Instead, Ferris made his career by exploiting the game as outrageously as possible.
He prioritizes ruthless efficiency, rabid outsourcing, and obsessive automation. It's not hard to see how call-enhancing technology like Krisp would provide you an edge in Ferris's strategy of long-distance outsourced work.
The practical tips are becoming dated, but the core ideas of  "location independent" and "digital nomad" are bursting from every line of the text.
You'll love him or hate him. That said, there's a good reason that this is a revered digital nomad book during this rapid rise of the remote working trend.
It's served as an inspiration and guide for many – and infuriated countless others. There's something for every digital nomad to learn from this book, even if it's just observing Ferris's controversial – but wildly popular – presentation style in The 4-Hour Workweek.
5. Digital Nomads: How to Live, Work, and Play Around The World
Many challenges – often unexpected – await those becoming digital nomads.
These include convoluted problems like budgeting, socializing, taxes, location, insurance, packing, and more.
Esther Jacobs and Andre Gussekloo calm your nerves with a plethora of helpful tips in this book tailor-made for digital nomads.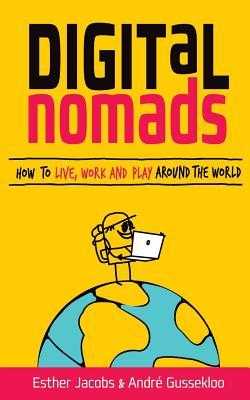 The Ultimate How-to Digital Nomad Book
Many travel books focus on inspiration and mindset. Instead, you'll instead find this book is closer to a comprehensive technical manual on digital nomadism.
The authors don't stop at addressing almost every possible challenge for nomads. As a bonus, Digital Nomads: How to LIve, Work, and Play Around the World gives you specific names and websites for more advice.
Every digital nomad can apply something practical to their lives from this book's well-rounded wealth of knowledge.
6. Tribes: We Need You to Lead Us
So far, these books have armed you with the mindset and tools you need to tackle the challenges of remote work and location independence.
The next step in your journey is leading others to their freedom through your ideas. This achievement can be challenging to do from a remote workspace.
Seth Godin gives inspiration and shows how to obliterate fear, embrace change, and lead your tribe from the internet.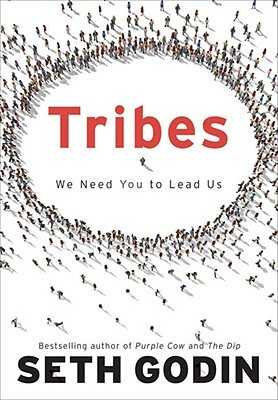 Use the Internet to Become a Location Independent Leader With This Book
Any digital nomad can apply the concepts Godin gives them. Location independence isn't an issue when you use the power of the internet to find your tribe and broadcast your message.
Self-actualization and respect come from identifying your tribe, mastering your niche, and leading your audience.
While he didn't set out to create a digital nomad book, Godin still gave them the map for remote leadership in Tribes: We Need You To Lead Us.
7. Delivering Happiness: A Path to Profits, Passion, and Purpose
A final key to your successful journey remains – creating happiness.
Work often feels at odds with the pursuit of happiness. Unfortunately, work is a defining party of most digital nomads' lifestyle.
Tony Hsieh, the entrepreneur behind the unique culture of Zappos, shows you an alternative.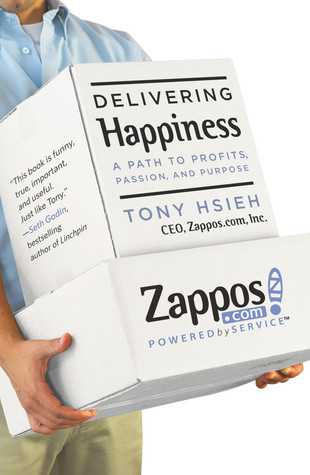 This Book Shows You How to Achieve and Share Happiness in Your Remote Work
Hsieh explains how he found a balance in life and business between purpose, profits, and passion.
Now – Hsieh isn't a digital nomad, nor did he set out to write a digital nomad book with Delivering Happiness.
That said, his obsession and the results of creating joy for yourself and your customers, suppliers, and remote workers has drawn the attention of many. Technology like Krisp.ai that give pleasant, stress-free remote communication would be like music to Hsieh's ears.
A Digital Nomad Book For Every Part of Your Remote Lifestyle
Every remote worker faces the balancing act between mindset, remote work, travel skills, and happiness. While tools like Krisp.ai that give you the edge in remote work can help, knowledge is also an essential key to success.
Each digital nomad book in this list is holding a secret to help you get the most from your lifestyle.