As one of the best digital nomad cities since 2010, you'd expect to find a host of Chiang Mai coworking spaces catering to the massive digital nomad population.
The low cost of living, tropical climate, strong remote work culture, and other recreational amenities like hip cafes, bars, boutiques, and galleries make Chiang Mai one of the best cities to work remotely.
Exploring every cafe and coworking space is out of the question, so keep reading for a sample of the best seven Chiang Mai coworking spaces for working remotely and meeting other nomads.
They range from massive remote offices to cozy bungalows, so there's sure to be something that fits your working style.
CAMP (Creative and Meeting Place)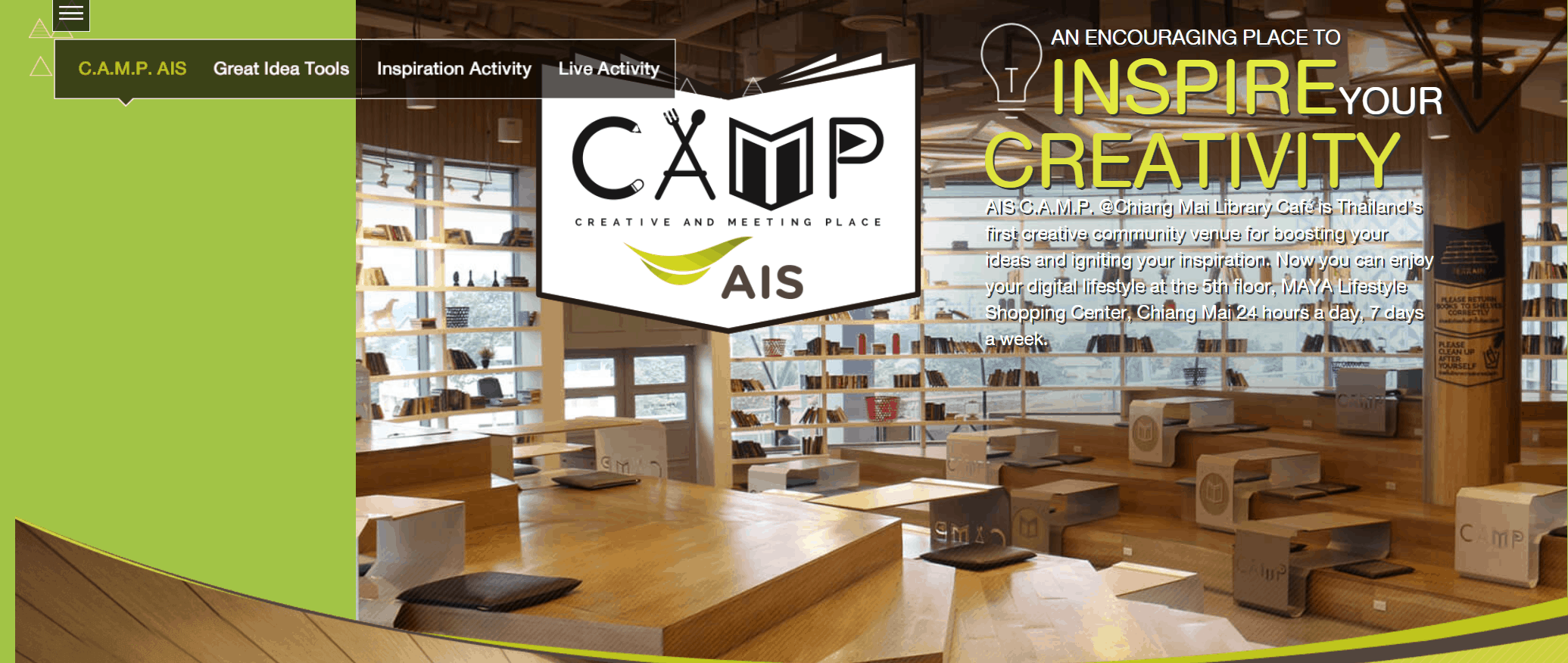 Perched in an ample space on the top floor the Maya mall, CAMP (Creative and Meeting Place) boasts one of the best views available from the Chiang Mai coworking spaces. Being a combination of a library coffee shop, and coworking space make this a popular choice among students and digital nomads alike. They'll even let you sleep there.
Tables, hot seats, standing desks, a rooftop patio, and a treehouse offer a variety of options for your work location for the day. If you need more privacy from the busy, social, sometimes noisy chatter (don't forget to use Krisp to cut out background noise from your calls), private conference rooms are also available. 
You'll get excellent internet speeds since the Thai telecommunications company AIS Wi-fi is a sponsor. Keep in mind that you'll need to pay 50 baht at the cafe after your first free hour for Internet access.
MANA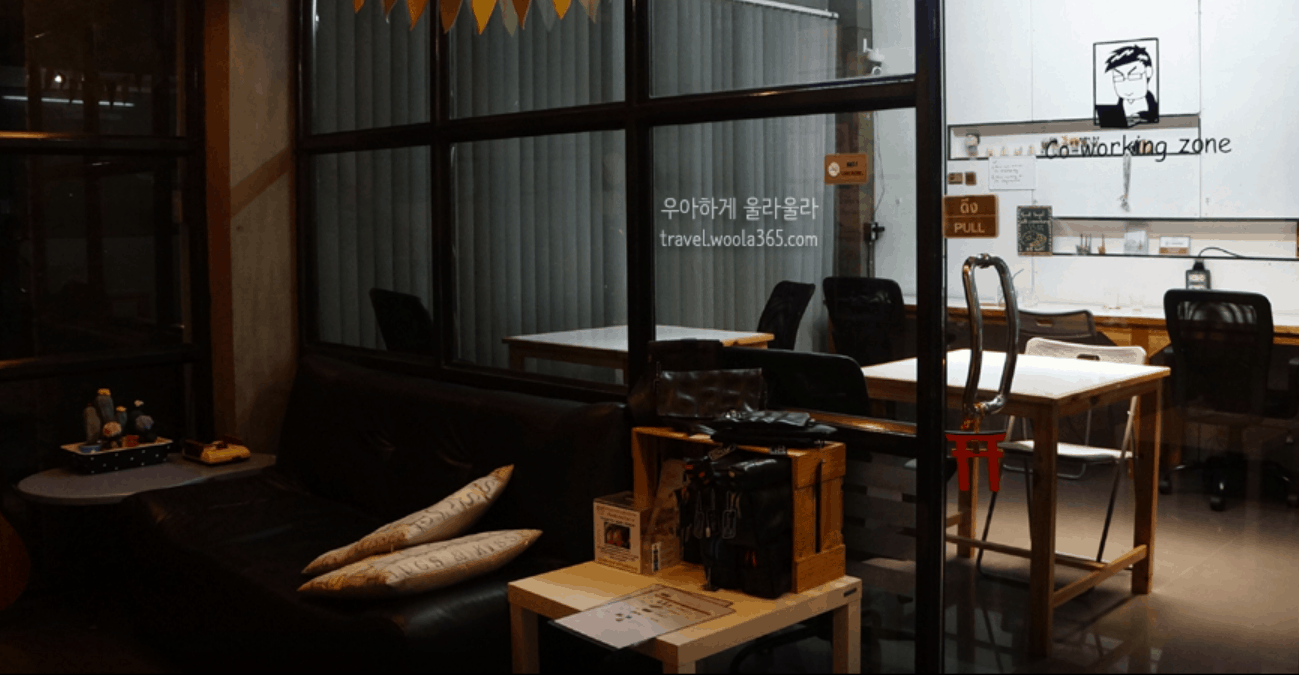 If you're looking for something more cozy than CAMP, check out MANA – another favorite Chiang Mai coworking space. This tiny coworking space can only fit about 14 people, but this ensures that it stays quiet while you enjoy working from the comfortable, adjustable office-style chairs. 
It's less Westernized than some of the other Chiang Mai working spaces. Some digital nomads might find that this suits their tastes better when they want a change from the standard digital nomad centers.
Just make sure that you show up early since the seating fills up fast. You might want to add an extra 20 baht to your espresso order to reserve your seat for the day.
The brother and sister that run this coworking space charge by the hour or the day, but you can get discounts if you order food from the cafe. Even if you don't order food, you'll still be served free jasmine tea and water.
Punspace (Nimman and Tha Pae Locations)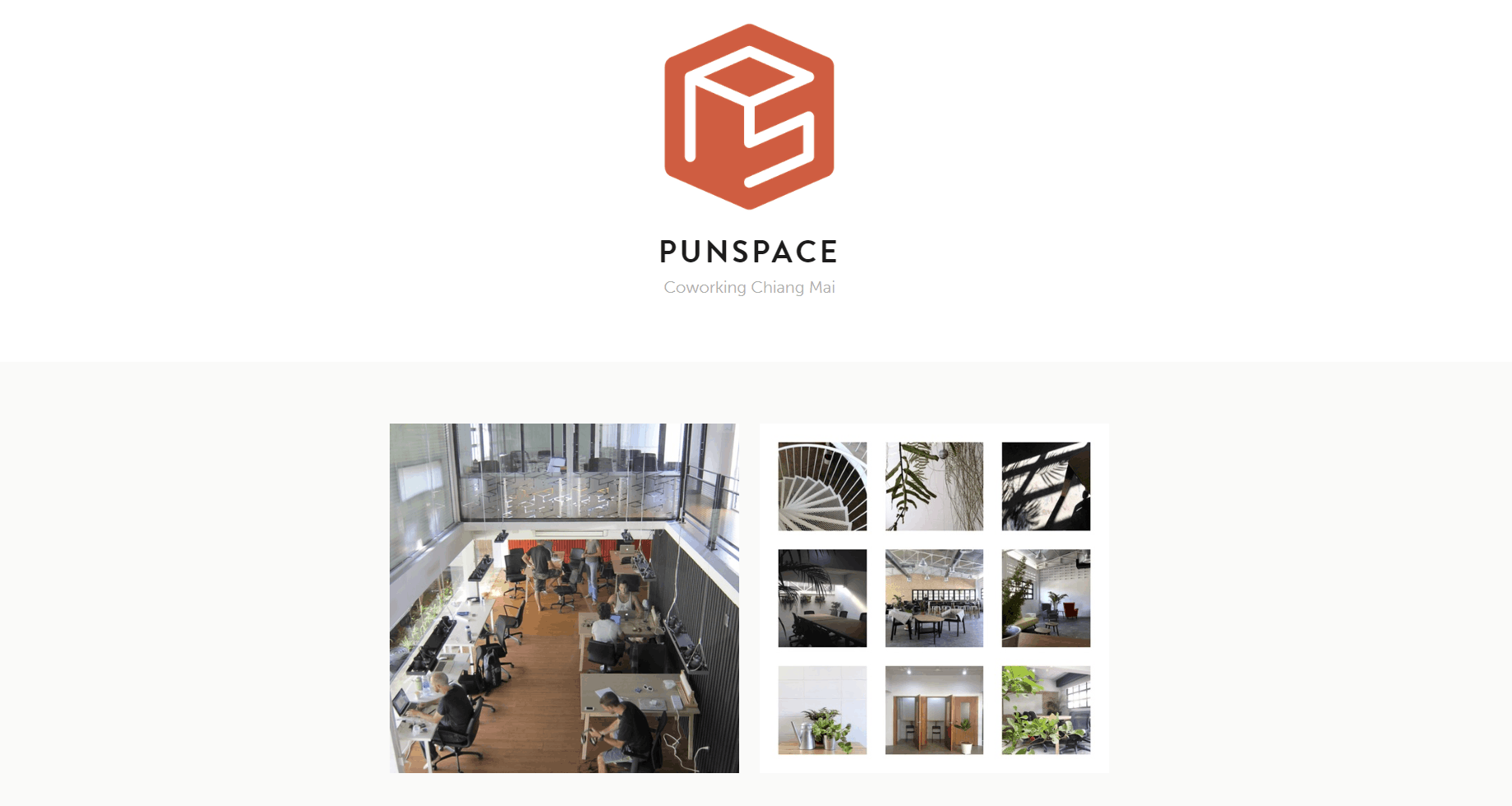 Founded in 2013, Punspace holds the title as the first Chiang Mai coworking space. If you like a compact and cozy interior in your coworking space, then you'll enjoy the Nimman location. On the other hand, the site in Thae Pae offers significantly more room.
With a not-too-quiet but not-too-loud atmosphere, you'll meet digital nomads in a wide variety of careers in the hardworking but social environment at Punspace.
Night owls will want to pick up a membership for 24/7 access, which also gives a discount on meeting rooms that include a projector and a camera. Another unique feature of Punspace is that it lets you rent monitors, which can be incredibly helpful for certain professions.
Wakeup Coffee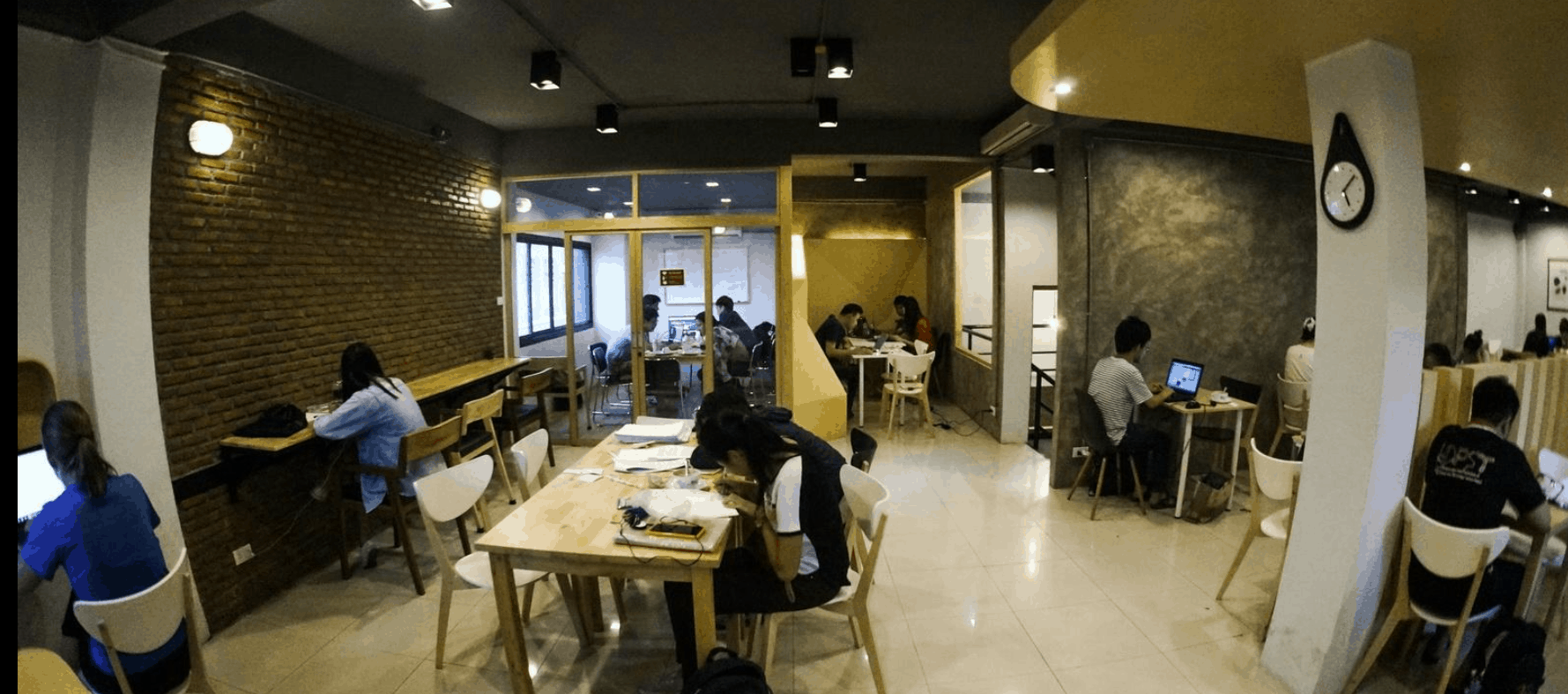 Wakeup Coffee, with locations all across Thailand, makes the list of best coworking spaces even though it's technically a coffee shop. Open 24 hours a day and offering good Internet speeds, you'll probably want to head up to the third floor for a designated quiet work zone from 11 AM – 3 AM.
No room on the third floor? The second floor also offers a quiet space for working solo – even when this cafe is packed with other remote workers. You can also use the dedicated meeting room for a private discussion with your team, or rent a private office. 
Addicted to Work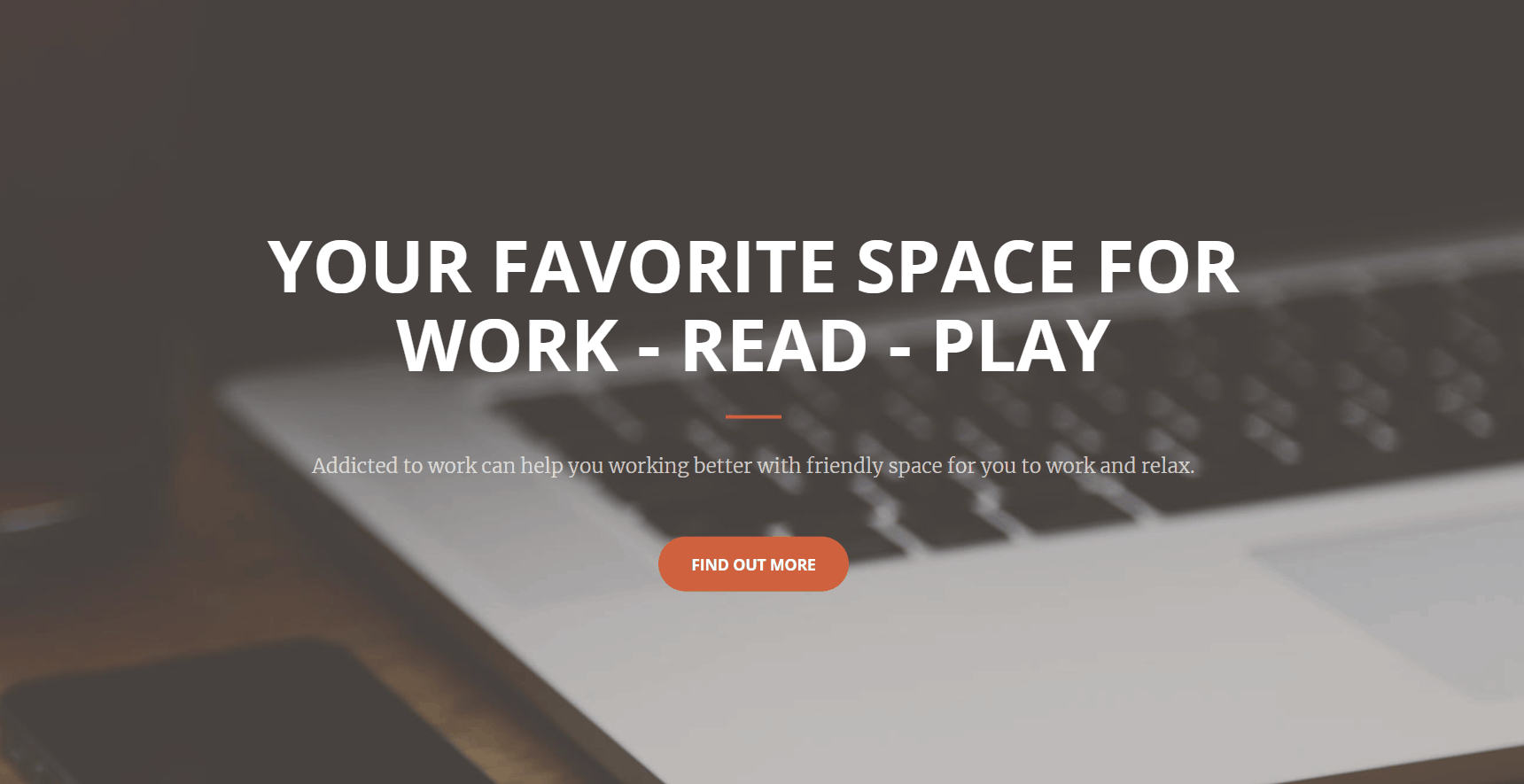 If you want to enter your most productive zone, head over to Addicted to Work. Fast internet, freshly roasted coffee, and cookies at the cafe will keep you fueled for a long day of working remotely in this Chiang Mai coworking space.
Want to get away from the mega centers of the city? The peaceful, calm environment in the charming interior design of this small bungalow is in stark contrast to the noisy environment of many other Chiang Mai coworking spaces. 
Coworking Cafe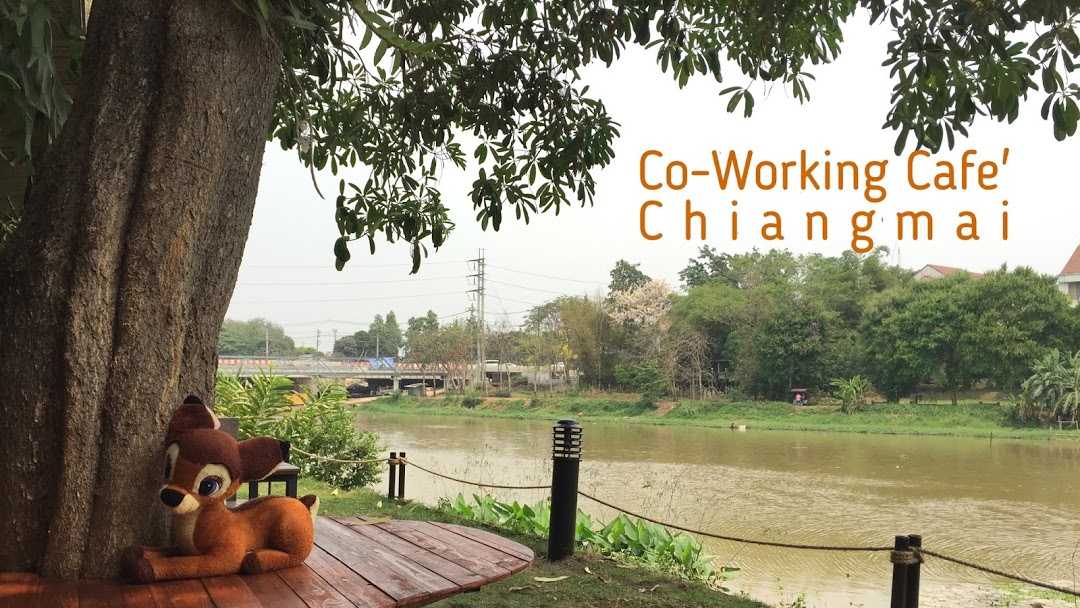 Sitting on the Mae Ping river, the Coworking Cafe is something of a secret space. Expats who are looking to get away from the other digital nomads frequent this location. It also caters more to Thais than Western digital nomads (but you'll be able to order in English). 
Stop by from Tuesday through Sunday from 8:30 PM to 7 PM to enjoy the airconditioned room inside or work remotely from the outside tables overlooking the river. If you need a break from work, enjoy all the standard coworking space amenities – plus a dartboard and even kayak rentals.
The Brick Startup Space

For a completely different vibe, head over to The Brick Startup Space – one of the best Chiang Mai coworking spaces for startups. This elegant, modern space offers three meeting rooms for your startup, plus a call room and the standard tables and comfortable chairs to work around. 
Networking with other professionals and making friends is easy at the Brick Startup Space since it offers community events every month. You might find it hard to leave with free water, a snack bar, lockers, and parking for your scooter.
Which of These Seven Coworking Spaces Is Your Favorite?
Working remotely means you can work from anywhere, but some places are better for getting work done and meeting other digital nomads than others. Even if you follow all the tips for staying productive as a working nomad, a bad internet connection or distracting environment can destroy your productivity.
Dodge this problem by shelling out the extra baht for a designated workspace for working remotely. Next time you find yourself in the city, check out these seven best Chiang Mai coworking spaces and let us know your favorite in the comments below.