If you want to offer a great support to your customers, you'll need to have effective contact center software to support your activities. Without software, customers will have to wait while agents try to respond to requests and it will be hard to handle the chaos. The best call center software provides agents with additional context, and helps management implement a multi-channel strategy.
So, whether you're working in a team of ten or a few hundred people, choosing the right tools to set up a call center is important. This post explores one of the best call center software options available in 2021.
So, without further ado, let's dive in.
1. RingCentral Contact Center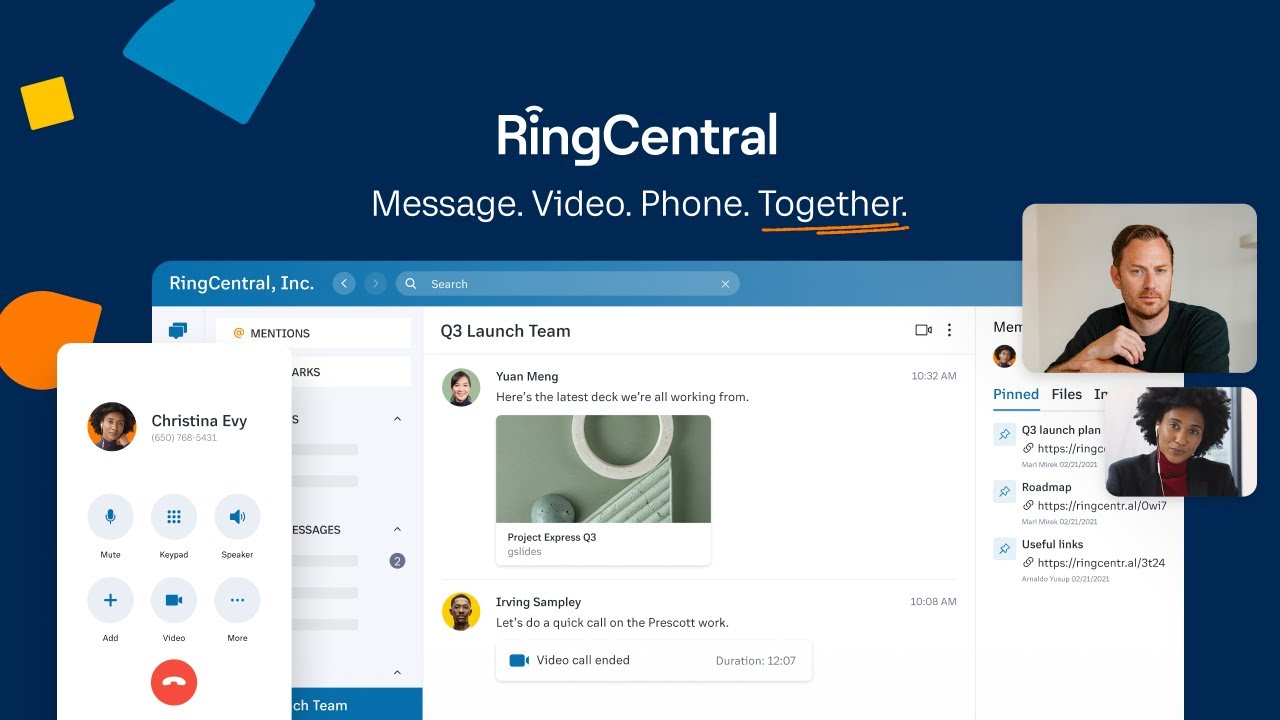 RingCentral Contact Center is one of the best contact center software available on the market. It can be a great solution for sales and customer service departments. It has over 40 features such as intelligent routing, CRM integration and HR tools. You will also have access to administrative and management functions such as polls, call recording and analytics. RingCentral is safe, secure and reliable. They have a guaranteed 99.99% uptime and the software gives your agents the ability to work from anywhere.
Price: Varies
2. Freshcaller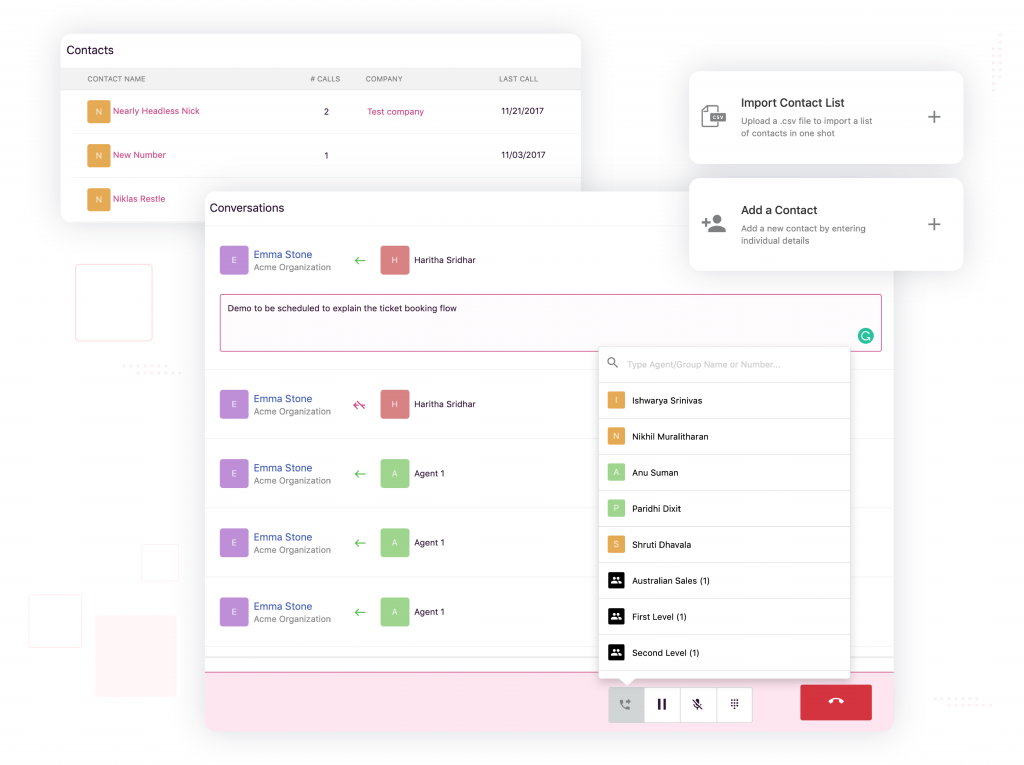 Freshcaller is a call center software provided by Freshworks. It is another well-known, trusted and recognized name in the world of business solutions. Like other Freshworks products, Freshcaller is a simple and modern cloud solution. It is easy to use for any business, regardless of size or technical expertise. More than 6,000 businesses use Freshcaller software to run their call center. It is used by inbound sales agents as well as customer support teams.
Price: 14-day trial
3. Talkdesk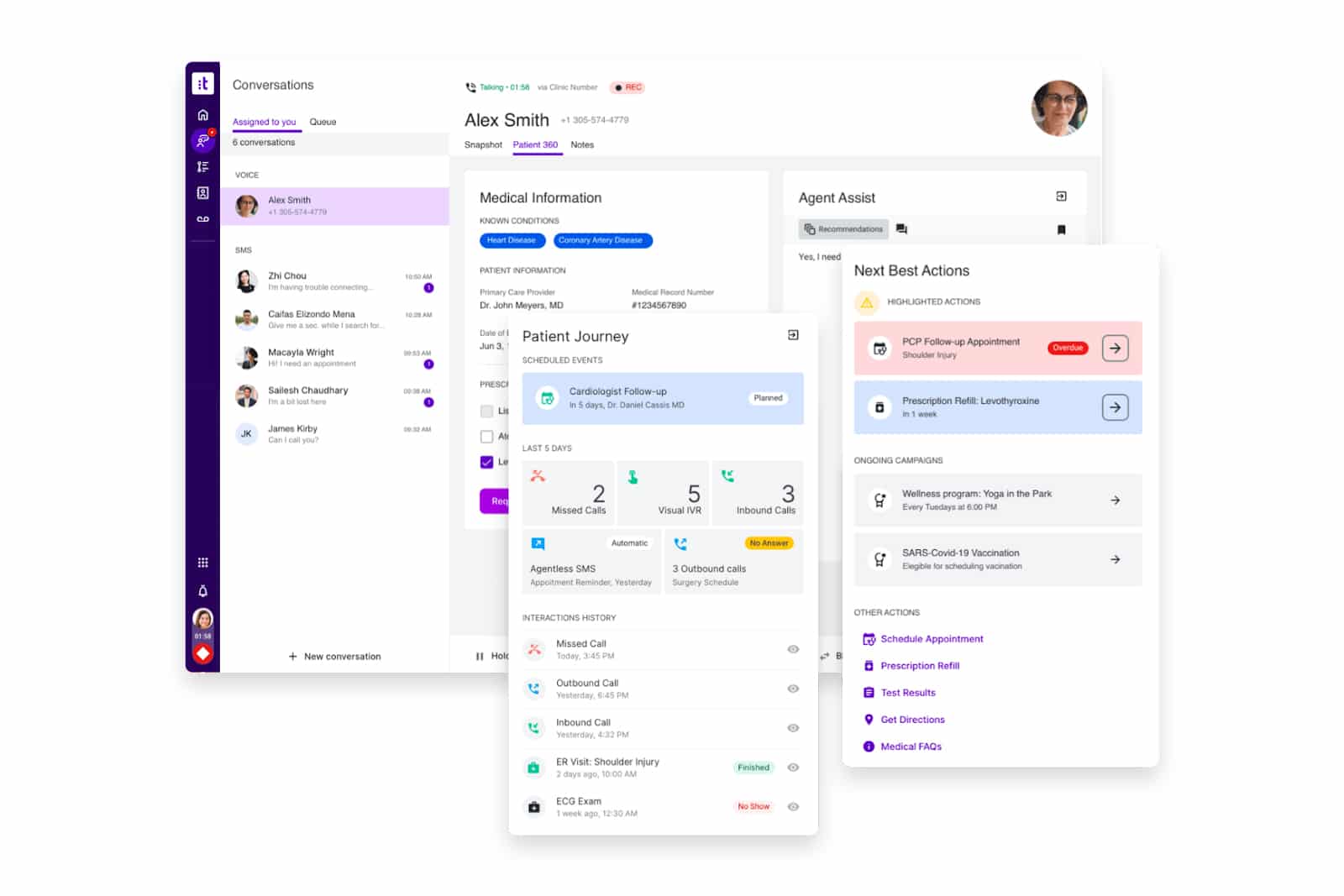 Talkdesk offers a wide range of business products and solutions. The company offers tools and software for things like customer engagement, employee engagement, and reporting. Talkdesk's contact center software is one of its best and most popular offerings. It offers features designed to help large teams quickly manage phone support. TalkDesk helps teams from everything from HR to industry-specific security features to deliver consistent customer service at scale.
4. Five9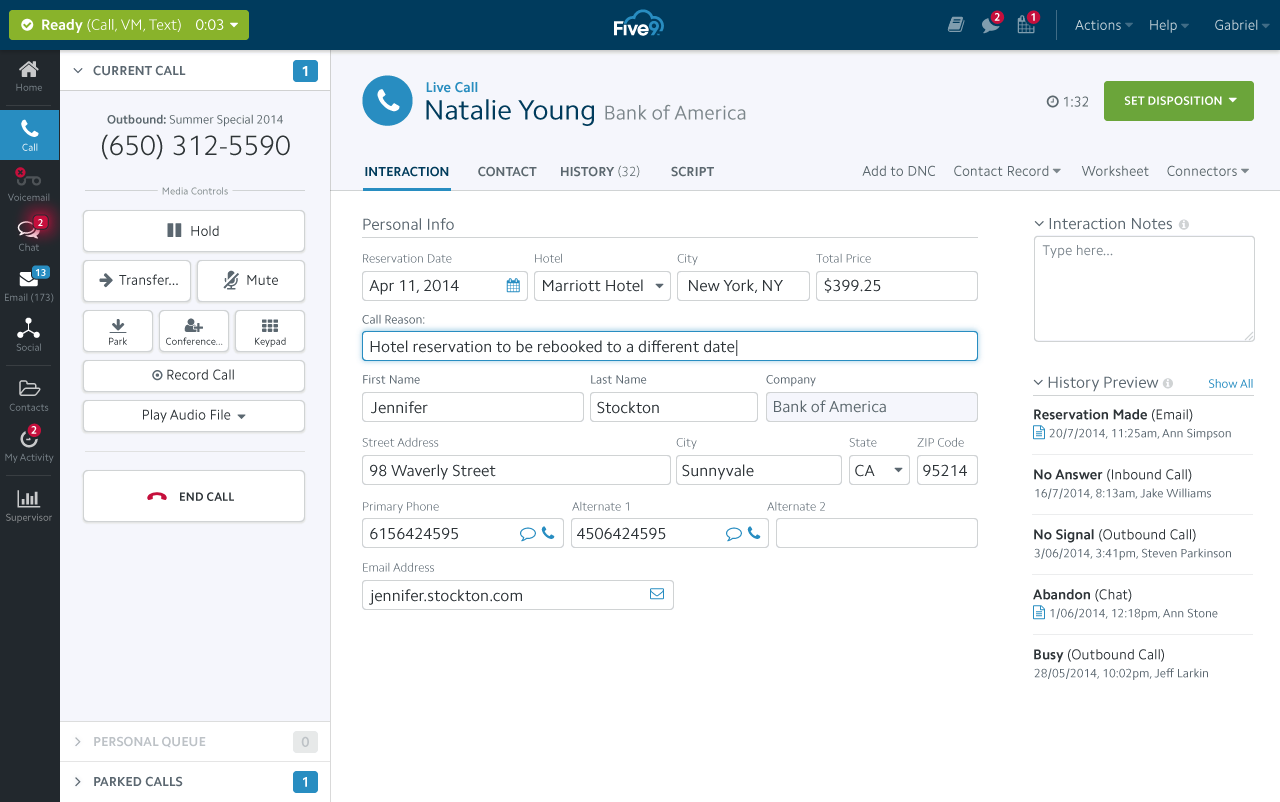 Five9 is a one-stop contact center solution. It is used by major brands such as Lululemon, Expedia, Carfax, Omaha Steaks and DHL. This company has been providing cloud solutions for enterprises for about 20 years. More than 2,000 of its business clients worldwide handle over 5 billion calls a year.
The Five9 Intelligence Cloud Contact Center gives your customer service agents the power and flexibility to work from anywhere.
Five9 is fully customizable. It's built to meet the needs of your business, no matter your size or industry. The software provides crystal clear voice, strong security and 99.99% uptime.
5. Zendesk Talk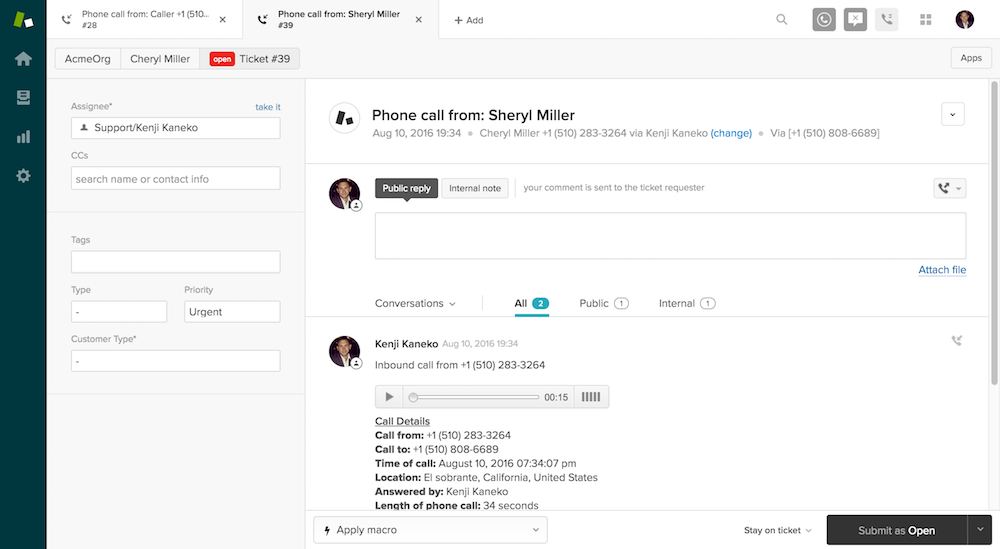 Zendesk is best known for its CRM customer service system. But it has a separate solution called Zendesk Talk for call center software. This cloud-based call center solution is built directly into the ticketing system for Zendesk Support. Your agents will have access to a complete customer history and additional features such as call recording and automatic ticket creation.
The software is designed to improve your support process while eliminating unproductive tasks. Your agents can focus on solutions, conversions, and customers rather than workflow bottlenecks.
6. Bitrix24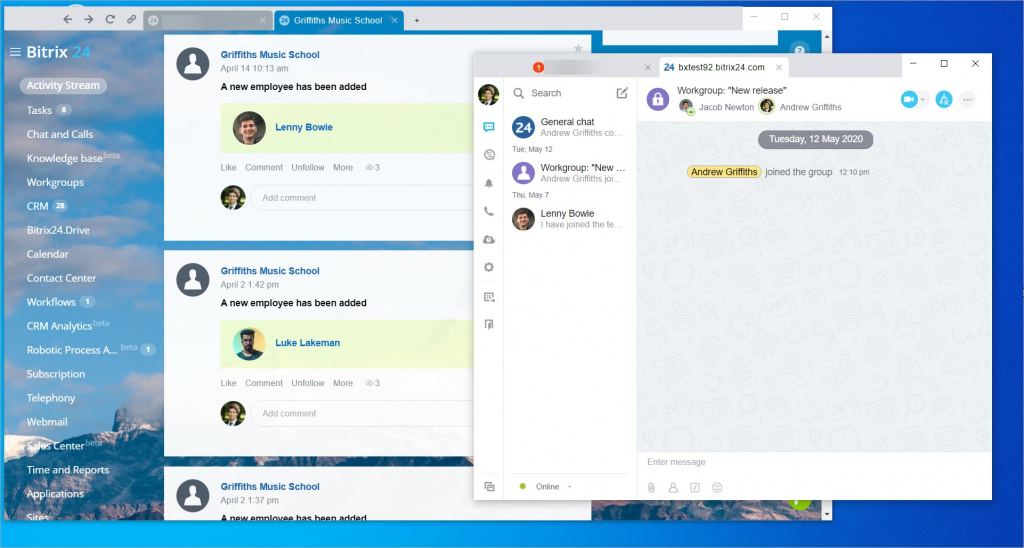 Bitrix24 helps teams collaborate with each other to get their jobs done by being built around your to-do list. They offer a variety of customer service channels including leased phone lines, online chat, and email queues that integrate with Bitrix24 and CRM task management software. Bitrix24 also offers an on-premises solution for industries that still need or feel more comfortable hosting their own data warehouse.
Price: Free
7. Krisp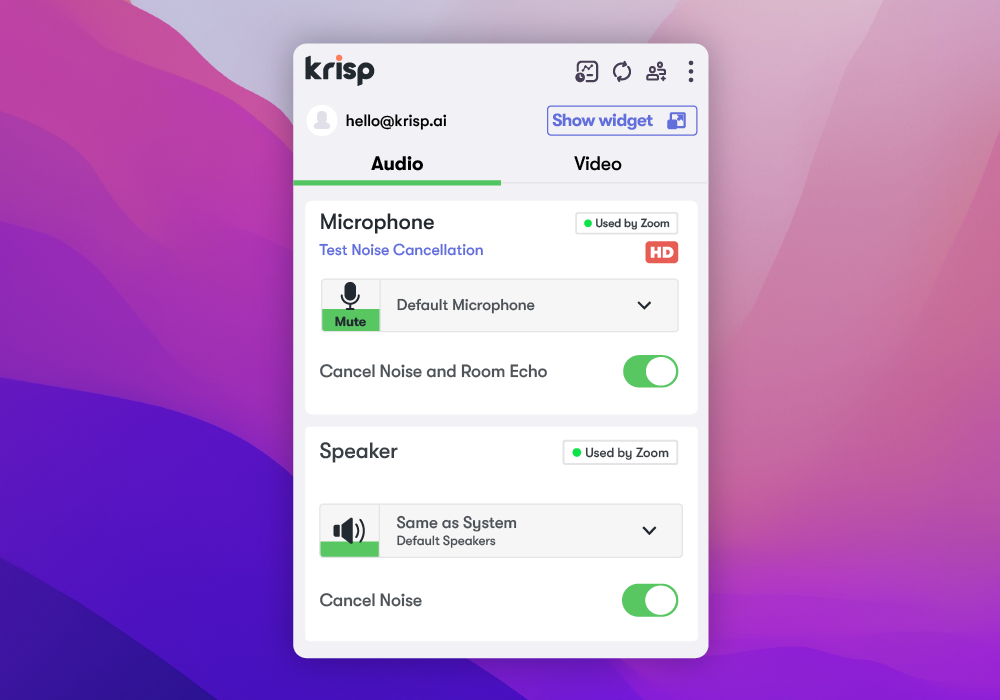 Background noise continues to be an issue for call centers, as evidenced by the use of expensive headsets and the deployment of white noise systems.
Typically, contact centers purchase headsets with active noise cancellation (ANC) for each agent's comfort, and some include limited outbound noise cancellation capabilities. Yet customers continue to complain about noise leakage from call centers. And none of the existing solutions remove the noise from customers on inbound calls.
Krisp solves this problem. Krisp is complementary to existing solutions and provides unique performance advantages. As a software solution, Krisp doesn't require any physical changes to call centers, either with office layout or white noise systems. Krisp is the only application available that runs locally within a workstation and provides two-way noise cancellation. Deploying Krisp is easy and fast, allowing customers and agents to experience noise-free calls immediately.
"Deploying Krisp's technology in our contact centers fully aligns with our ongoing strategy to improve our associates' experience at work and enhance the customer experience we deliver." said Olivier Camino, Global COO and founding partner at Sitel Group.
To demo and pilot Krisp within your call centers, please visit our website.
[demo-new]